Angel Number 4 is the message you get when among your closed circle, in your career, or in your life, you have to take a leadership role. If you're the boss, if you have a defined leader position, or if you're the one everybody runs to, then you're reminded to fill in those shoes. You should not collapse under the burden of expectations; you should lead the way that you think is right.
You may be familiar with the belief or idea that the Divine, Angels, God, Universe, or however, you wish to call a Higher Power, communicate with us through messages. These messages are delivered through numbers, objects, synchronized events, feathers, etc.
Though every message is delivered in a unique way to each person, Angel Numbers may consist of a repetition of your favorite numbers. They may also consist of other numbers that you feel hold a meaning or catch your attention more often than not.
The major difference between coincidences and Angel Numbers are that these numbers tell your intuition that there is something more.
No two persons share the same spiritual journey and understanding; therefore, you should only look inward when interpreting Angel Numbers for you.
Meaning of the Angel Number 4
Spiritual Meaning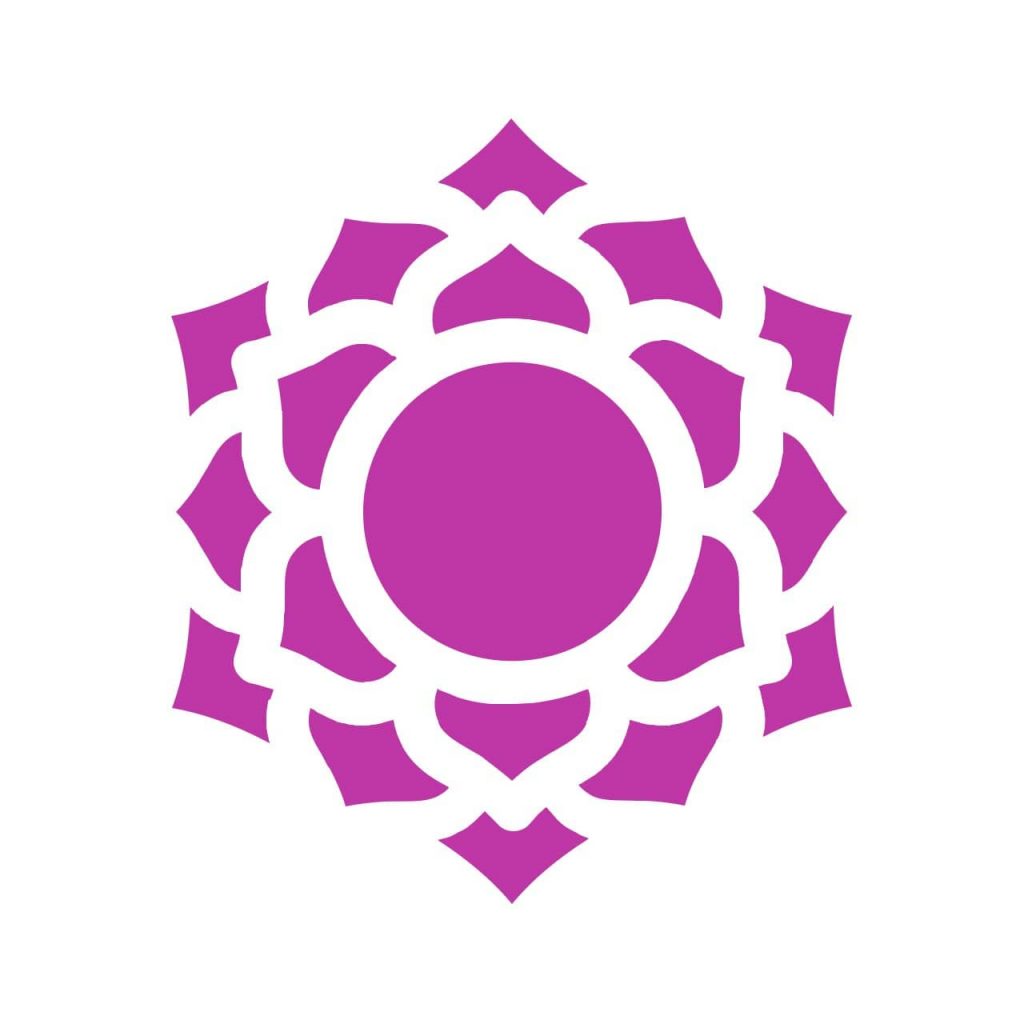 Angel Number 4 encourages you to speak the truth of your soul.
It does not mean denying, or worse, behaving like you don't have negative thoughts in order to lead a positive life, or to have a positive attitude. Actually, the more you try to mask your negative beliefs, the stronger they get. You should work through yourself instead, become conscious of every negative trend, and try to understand where it comes from.
You should let it flow and go once you have done this. You can shape it and turn it into a good thing. In the same way, meditation is performed. You don't think of anything when you meditate, but just let your thoughts flow, without entertaining them. You observe your emotions, and you become aware of the manner in which you act upon them.
Biblical meaning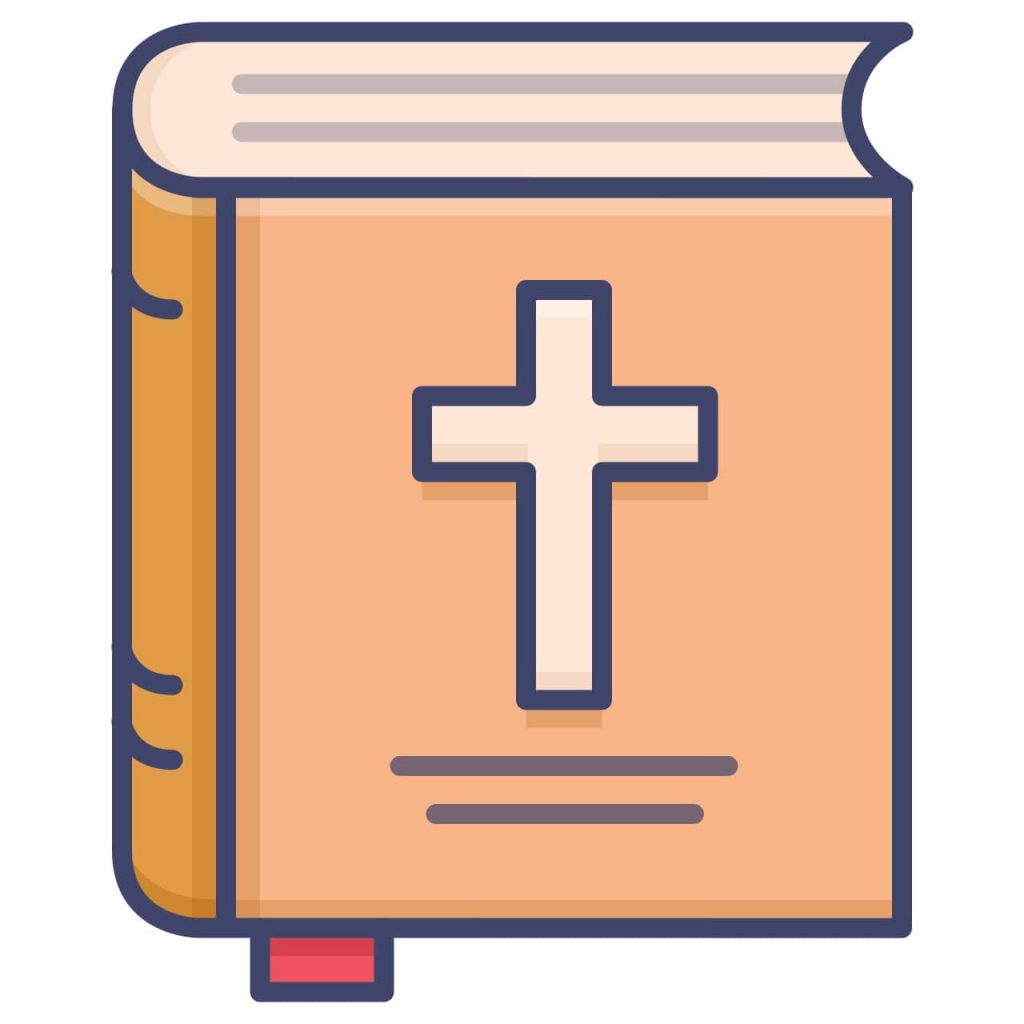 Angel Number 4 reminds you to have faith in yourself, and in your path.
If you are religious, you may want to read Psalm 4. It indicates that you care about your community, or your closed ones, but this doesn't mean that you should tolerate everything they do. If there's something that can be done better, you have a responsibility to show them the better ways. You also have a responsibility to follow your own path, even if others do not approve of it.
Symbolism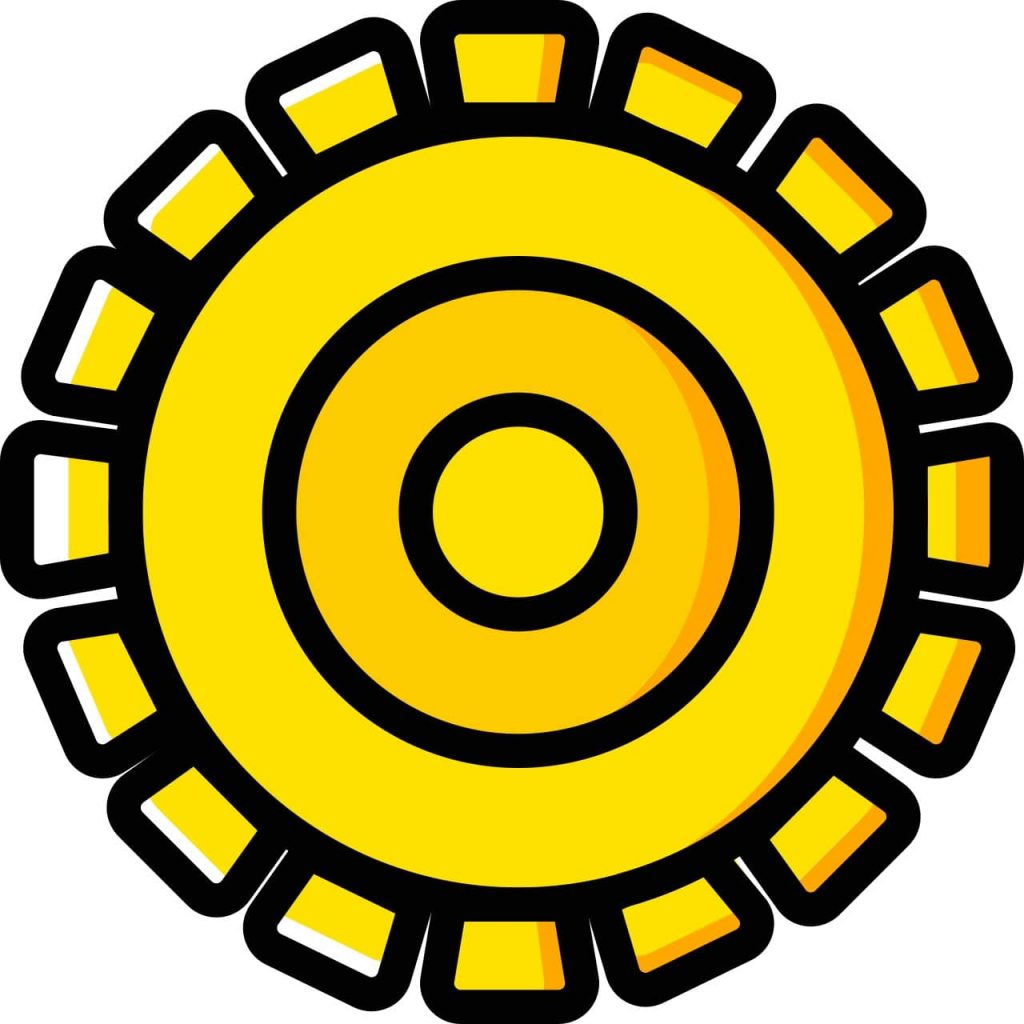 Angel Number 4 symbolizes the time to change your old habits.
You're expected to change your attitude and break old habits that don't fit you anymore, and where you can go. This would look like outdated paradigms, values you once had, but no longer relevant, actually. An example would be the taught mindset of "Money is bad." You are held back by this old mentality, which has developed the pattern of settling for a safe job.
Numerology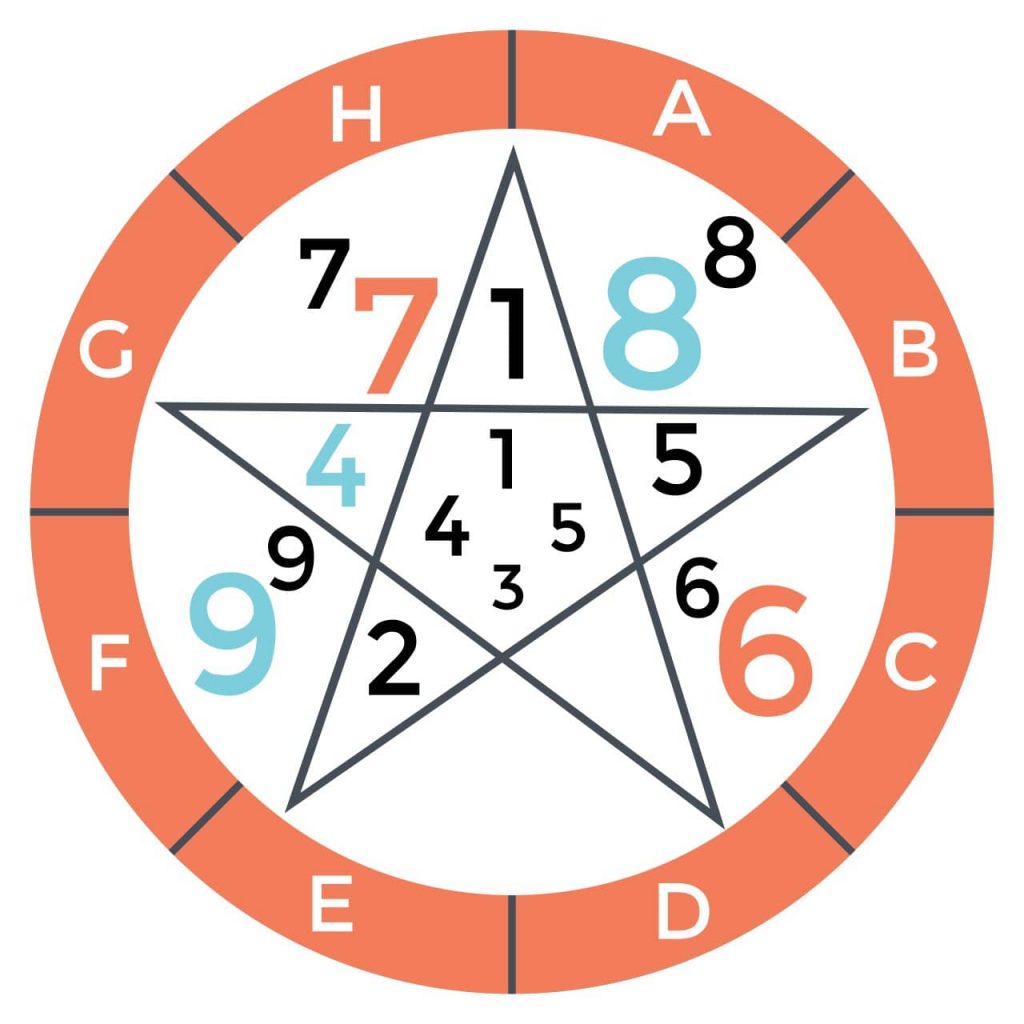 Angel Numbers work on a numerology basis. This means that each number is connected to a specific vibrational frequency or energy that contains meaning beyond its numeric value.
Numerology tells us that number 4 represents foundation, building, family, bonds.
Albeit, Angel Number 4, represents being solid on the face of the challenger, since you have created foundations that do not shake easily. It is also a reminder that if, in any case, you do not have the correct backup, it is time to create it now.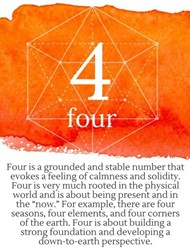 How to know when a message is delivered to you?
Angels know how to speak your language through signs and signals that you understand. The messages will also be delivered in a unique way to you, such may be on a car plate, or a plane ticket, or a receipt, etc. Secondly, the messages may carry a different meaning for you.
For example, if 4 for one person may mean that their love life is doomed, for you, it may mean that your love life is going to flourish soon, or better changes are ahead.
Usually, people see a certain number or a group of different numbers, repeatedly in the most unusual places, or at the same place, over and over again, for more than 3 days in a row. Once you become aware of when an Angel Number is delivering a message to you, you may also start to notice patterns, like a number that starts repeating before a certain event happens, like when you are getting in a new relationship, or when you are about to have a major dispute at your workplace, etc.
Significance of Angel Number 4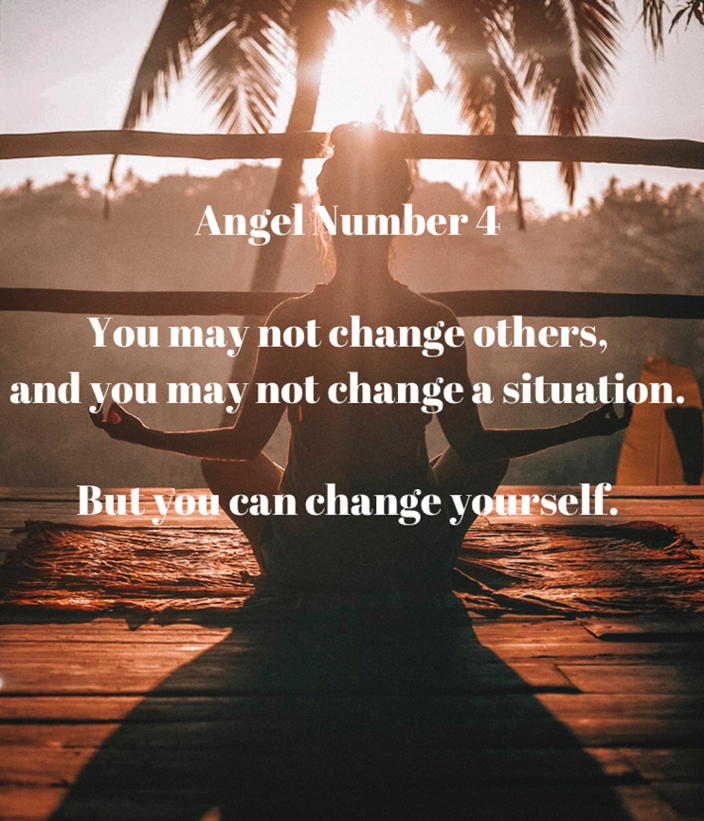 When you start to notice Angel Number 4 on repeat for more than 3 consecutive days, it may mean that a Higher Power or your Guardian Angels, if you prefer so, are trying to signify that you need to trust others, and share your burden with them.
You can be someone who normally does not rely on others, or share any issues with them. You might also be someone who doesn't like delegating the job because you don't trust anyone to achieve the same outcomes as you do.
All these practices are going to exhaust you, and shut you down. You should share the work load or concerns, as well as confidence that others are able to pull it off themselves. You can begin by assigning small tasks.
3 reasons why you keep seeing the Angel Number 4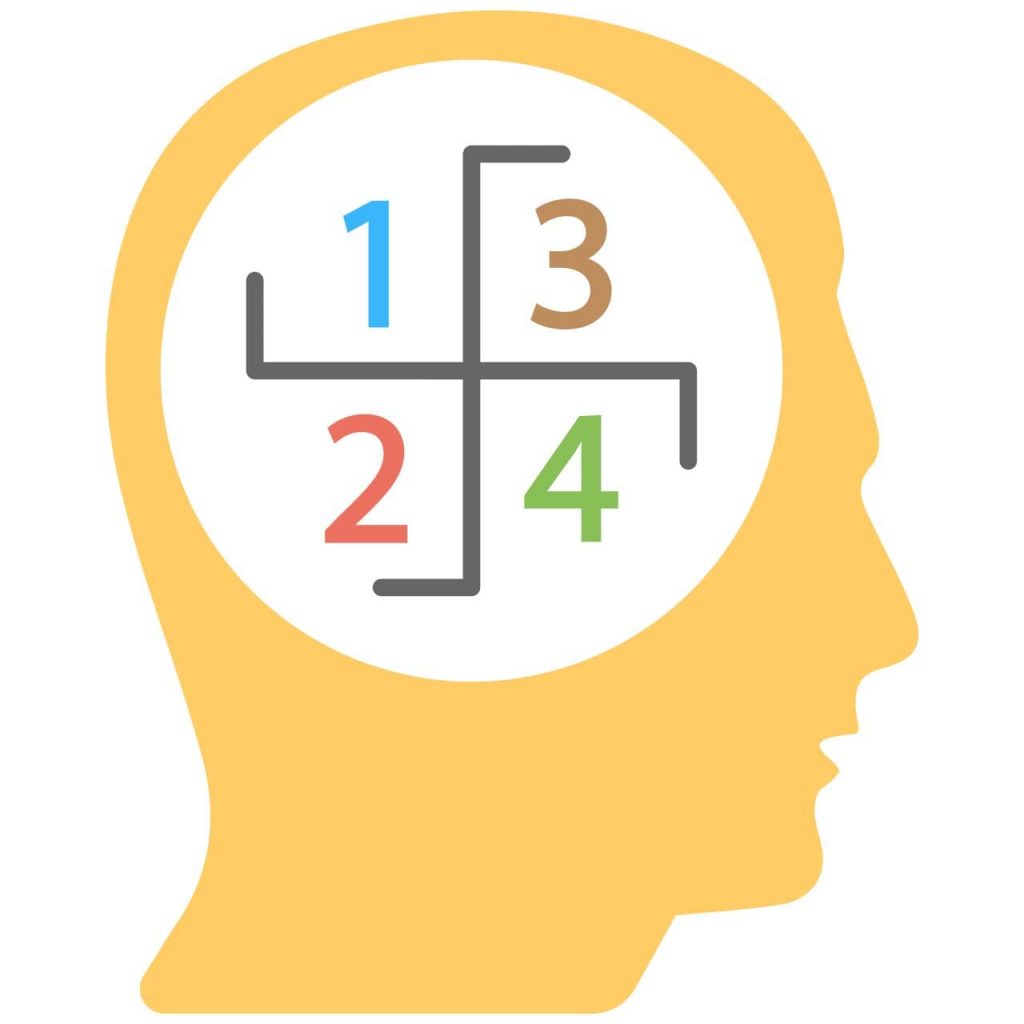 Affirmation
Most of the time, seeing an Angel Number on repeat for several days, followed by a short pause, then seeing it again, it serves as a reminder and as an affirmation that you are on the right path. It also happens because you need to be sure that Angel Number you are seeing is a message being delivered.
Needed change
Though if you see Angel Number 4 every day, for a prolonged period of time, usually more than a couple of weeks, it doesn't serve as reassurance or a support sign anymore, but it is asking you to make real changes in your life. If you already know that you should work on yourself, but you dread the action, you are doing yourself any favor. Instead, you are hindering your progress, and you are withholding your blessings. It will keep showing until you do what it asked you to do in the first place.
You haven't understood the lesson yet
You cannot cheat your way into a spiritual progression or personal growth; you need to do the work. If you understand the message the first time and you start working on yourself, pick up a new hobby, read a new book on self-development, and enroll in a gym, etc., but Angel Number 4 persists, even when you are doing these activities, then you are mistaken on what you need to work on.
What do to when you see Angel Number 4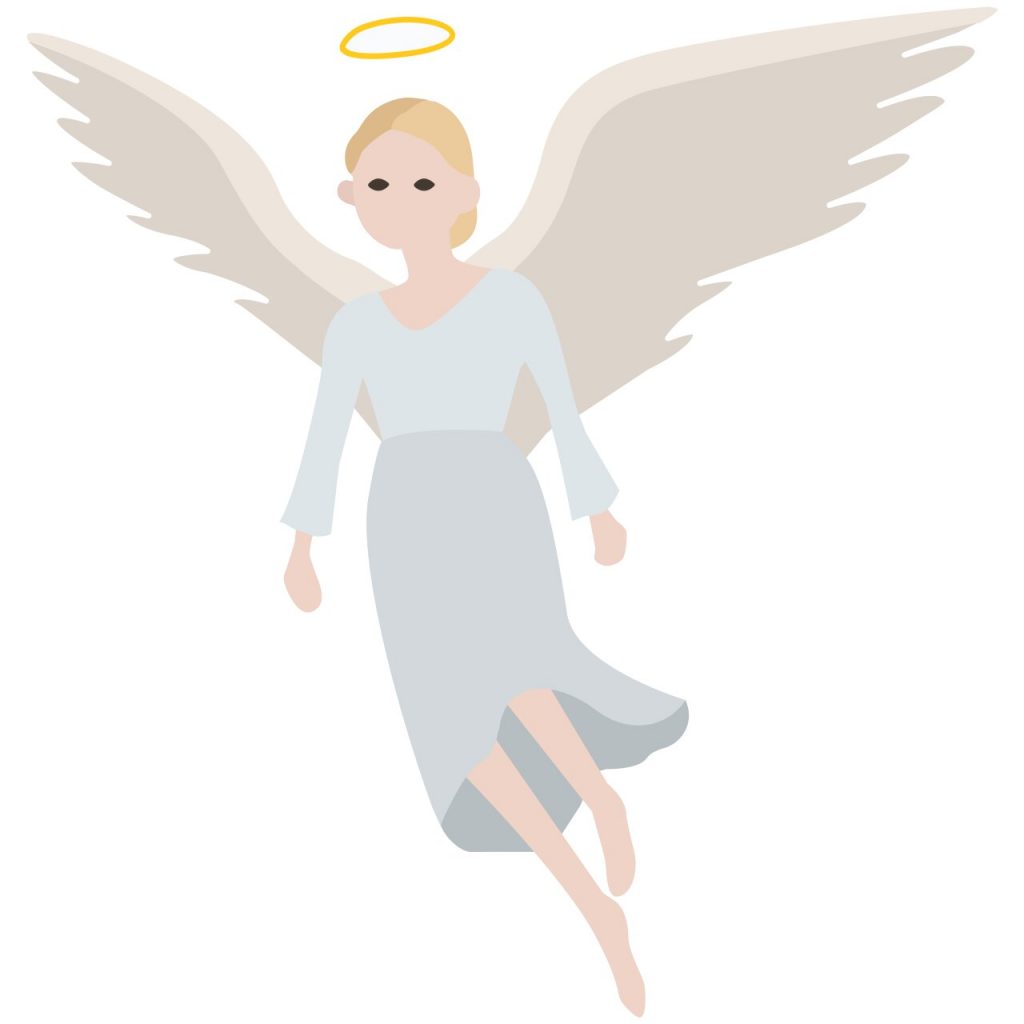 You should take actions based on intuition, and reasoning as well.
In a certain area, if you want to be a professional, you know you have to go to school, graduate, maybe get a license, etc. In essence, you are building a foundation, your education, and then you are walking your merry path to practice it. In life as well, the same strategy applies. Before you aim for something, you have to create a base. There are steps towards success, which are rarely a short staircase.
The best way to honor the message is to be educated, and eager to grow.
When should you be concerned?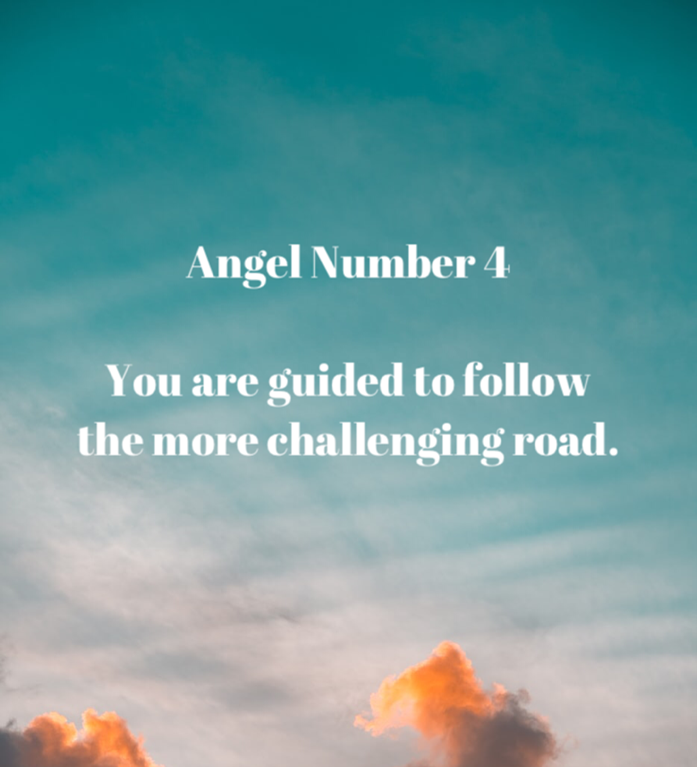 There are times when Angel Numbers scream danger rather than blessings. At first, it may be hard to recognize the warnings, but soon enough it will catch your attention because you won't be seeing one or two Angel Numbers for a couple of days like you usually do, instead, you will see a lot of them, for a prolonged period of time, for as long as you are in that particular situation.
Every Angel Number has a particular meaning, and some of them would contradict each other if they keep coming up at the same time.
This means that you are in a particularly dangerous situation, or this situation is not meant for you, at least at this moment in time.
Among all these numbers, there will be an Angel Number that delivers a specific message, and that is the one you will see every day.
If this is Angel Number 4, it implies that, because of the expectations of others, you crack under pressure. You may have to stand your ground if you are the one who leads them, or to listen to them more. If you are more polite to people, then you are asked to become the leader of your own life, but if you are forced to do so by someone, then you may have taken a seat, and you may have preferred not to respond at all. These wouldn't help you much.
What to do if Angel Number 4 means danger for you?
You figure out what is the main message being delivered and you answer that message.
Angel Number 4 may also act as a warning for possible triggers ahead.
For example you may get into a relationship that eventually will trigger your abandonment issues, or trust issues, etc. It serves as a heads up. To answer the message means to start doing the inner work, have an open talk with your partner, etc.
You leave the situation for good. If you doubt you are mistaken, take some time off to test it out.
It is ultimately your choice what you want to do, but keep in mind that one day when that situation comes to an end, it may have done more damage than if you left in the first place. You can't stay in the past just because it is familiar for you even though you know it is toxic.
What does it mean regarding:
Relationship & love

When it comes to relationships and love Angel Number 4, it is an indicator that you should be with someone who is at the same level.
If you're in a relationship already, and you don't spend a lot of time with your girlfriend, because you still have business to take care of, then this may not be the relationship for you. You cannot share anything with your partner because they don't understand it, or because your work stuff expresses boredom, or they ask you to spend more time with you.
You should look deeper into this: are you the one who prefers to place work before the relationship, or is your partner not working by the same principles as you?
If you are single, you should look for someone who, particularly related to business work, shares the same values as you. They have to have the same attitude if you want to build something of their own, so you'll build it together.
In some other spiritual traditions, Angel Number 4, especially when seen on the electronic clock like 04.04, means that it was love at first sight.
Career

If your career, business, or job position, has been on your mind a lot, and you happen to see Angel Number 4, it means that you have more possibilities that you realize.
You may feel trapped, or you may feel like the roads are close to you. Rather, you're not really seeing the many possibilities ahead of you. If you don't like anything right away, in the blink of an eye, you shouldn't dump it. If you just actually take the time to really look into it, an opportunity that doesn't seem good at first glance might potentially be very useful to you.
Also, when holding the main work, you can forget about all the ways you can use your natural abilities to earn an income. In the age of information, and technology, you can build a side income in minutes, and learn any ability you need for free.
In some other spiritual traditions, Angel Number 4, especially when seen on the electronic clock like 04.04, means that you shouldn't take any major risks right now.
Timing

Angel Numbers are rarely interpreted as timing indicators. Though the possibility to deliver messages regarding the timing of an event is not exceptional.
In this case, you may need to ask your Higher Power or Universe your exact question and when your wish will manifest. You should also be mindful that you specify the way you want your message delivered.
You should ask for Angel Number to be repeated a certain amount of times on certain upcoming days
For example, you wish to see Angel Number that answers your question 3 times, on receipts and car plates, every day for the 3 upcoming days.
If you see Angel Number 4 answering your time-related question, it may mean that the event you are asking for may manifest on:
in 4 weeks, or months
or
4th day of the upcoming month
If these time indicators come to pass, it may mean that you still have work to do within yourself and it will manifest in divine timing.
Angel Number 4 in relation to other Angel Numbers.
Most of the times you will see different sets of Angel Numbers, that help you to understand the message. Think of it as a redirection of focus.
Therefore, you may see Angel Number 4 accompanied by other Angel Numbers, and here is what it means: