Unraveling the Spiritual Significance of Owls
Due to their nocturnal habits and mystic appeal, owls have long captured people's attention. This mysterious bird has been given different meanings by various cultures around the world, who see it as a representation of wisdom, change, and even prophecy.
A journey of wisdom, mystery, and self-discovery can be had by investigating the symbolism, myths, and spiritual associations related to the owl.
Key Takeaways
Wisdom: Owls are frequently linked to wisdom and knowledge, often depicted as intelligent and insightful creatures.
Intuition:

Associated with a deeper connection to intuition and spiritual insight.

Transformation:

Owls symbolize transformation, guiding souls through transitional periods.

Cultural Interpretations: Their appearances have various meanings across different cultures, both positive and negative.
Impact of Owls on Cultural Beliefs and Myths
There are many legends and folktales about how owls have evolved into symbolic representations in various cultures and mythologies. Some cultures have revered owls as sacred messengers, while others have feared them as signs of death or bad luck.
Ancient Greece: Owls were symbols of wisdom, associated with Athena, the goddess of wisdom.
Native American Traditions: Owls were seen as guardians of the underworld, with some tribes considering them as protectors.
Asian Cultures: In some Asian cultures, owls are considered bad omens or symbols of death.
Owl as a Guide vs. Omen: A Spiritual Perspective
A fascinating contrast analysis examines how owls can be both wise advisors and omens of change. Owls can show up as spiritual guides who offer guidance and insight, or they can represent impending change or secret information.
Guides: Often seen as spiritual guides, offering wisdom and enlightenment.
Omens: Can be viewed as omens, foretelling change or revealing hidden aspects of life.
Dual Symbolism: This duality resonates with the owl's nocturnal nature and unique abilities, reflecting deeper spiritual themes.
Historical Overview of Owls in Spiritual Traditions
Tracing the evolution of the owl's symbolic meanings across history reveals a complex interplay between reverence, fear, and understanding. From ancient civilizations that venerated owls as divine messengers to modern interpretations reflecting personal growth, the owl's symbolism has been ever-evolving.
Ancient Symbolism: Many ancient societies held owls in high regard, associating them with deities or cosmic wisdom.
Middle Ages: During this period, owls were often misunderstood and associated with witchcraft.
Modern Perspectives: Contemporary views often focus on personal growth, intuition, and self-awareness.
From Ancient Symbols to Modern Interpretations
The transformation in the symbolism of owls and their spiritual significance through time is marked by shifting beliefs and cultural understandings. The owl's wisdom, mystery, and allure continue to captivate modern minds, just as they did in ancient civilizations.
Ancient Civilizations: Owls were often divine symbols, associated with deities and cosmic truths.
Medieval Period: Misunderstood as omens of death or evil, often persecuted.
Modern Spirituality: Seen as guides, teachers, and symbols of personal growth and intuition.
Dominant vs. Non-Dominant Interpretations: Owl Symbolism
Evaluating the diverse spiritual interpretations of owls across different traditions and individual beliefs uncovers a rich tapestry of meaning. The symbolism of owls transcends mere cultural narratives and taps into universal themes while reflecting unique personal and cultural insights.
Dominant Interpretations: Commonly viewed as symbols of wisdom, intuition, and foresight.
Non-Dominant Perspectives: Varied cultural interpretations, such as omens or protectors, reflecting unique beliefs.
Personal Connections: Individual experiences with owls may lead to personal symbolism, reflecting inner truths and personal beliefs.
The Power Dynamics in Owl Symbolism
How spiritual leaders and cultural narratives influence the perception and meaning of owls provides insights into the shaping of symbols within society. The interpretation of owl symbolism may be guided by religious doctrines, spiritual leaders, or popular narratives, reflecting broader power dynamics.
Religious Influences: Religious texts or doctrines may guide the interpretation of owl symbolism.
Cultural Narratives: Popular myths and stories shape the common understanding of owls.
Individual Insights: Personal experiences with owls may lead to unique interpretations, diverging from mainstream beliefs.
Personal Connections with Owls
Exploring personal experiences and connections with owls and their influence on spiritual development adds a profound layer to the understanding of owl symbolism. Encountering an owl may evoke feelings of awe, curiosity, or spiritual awakening, reflecting a deep inner connection.
Personal Encounters: Individual experiences with owls may be seen as signs or messages.
Spiritual Development: Owls may be seen as guides or teachers on a personal spiritual journey.
Self-Awareness: Reflecting on personal connections with owls may lead to insights into oneself and one's spiritual path.
Is Seeing an Owl a Sign or a Symbol?
Discussing the personal interpretations of encountering an owl and what it may signify can be both enlightening and personal. Is it a sign from the universe, a symbol of something deeper within oneself, or perhaps a blend of both?
How we interpret these encounters often depends on personal beliefs, spiritual understanding, and cultural background.
Sign from the Universe: Many believe seeing an owl is a divine sign or message.
Symbol of Inner Wisdom: Others interpret it as a symbol reflecting inner wisdom or intuition.
Blend of Both: The meaning often transcends fixed definitions, resonating with personal spirituality and understanding.
Decoding Owl's Spiritual Messages: An Intuitive Insight
Understanding the hidden spiritual messages and lessons conveyed by the presence of an owl requires intuitive insight and cultural understanding. Owls often appear as enigmatic messengers, conveying subtle spiritual teachings or guiding us through personal transformations.
Spiritual Messages: Owls may convey messages of wisdom, change, or spiritual guidance.
Intuitive Insights: Connecting with the symbolic meaning of owls may lead to deeper intuition and self-understanding.
Universal Themes: The symbolism of owls often reflects universal spiritual themes, such as transformation, wisdom, and mystery.
Importance of Context in Owl Symbolism
The location, timing, and personal state of mind may all influence how one interprets the spiritual significance of an owl's presence.
Location and Timing: Where and when an owl appears can deeply influence its meaning.
Personal State of Mind: An individual's emotions or thoughts at the time may shape the interpretation.
Cultural Background: Different cultures may interpret the context of an owl's appearance differently.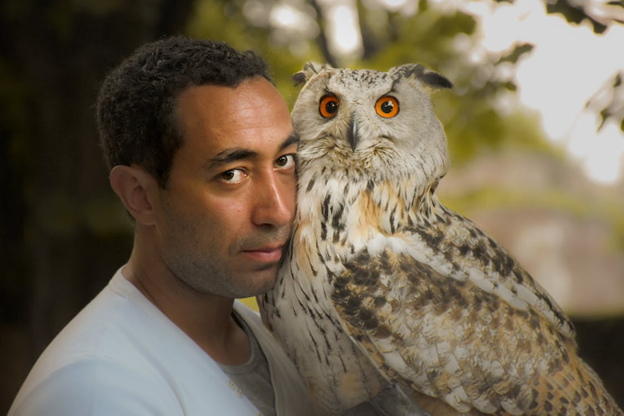 Owl Features and Their Symbolic Interpretation
Exploring the hidden meanings behind various features of owls, such as their eyes, feathers, and calls, adds depth to our understanding. Each feature can symbolize distinct spiritual concepts, reflecting the owl's multifaceted symbolism.
Eyes: Often symbolize insight, wisdom, or the ability to see the unseen.
Feathers: May represent protection, comfort, or spiritual guidance.
Calls: The unique calls of owls may be interpreted as messages, warnings, or spiritual communication.
FAQs
What does seeing an owl signify in different spiritual traditions?
The fascinating contrast analysis explores the dual roles of owls as wise counsel and signs of change. Owls can manifest as spiritual advisors who provide direction and insight, or they can signify upcoming change or unreleased information.
How can one connect with the owl as a spirit animal or totem?
A spirit animal or totem connection with the owl requires mindfulness, meditation, and a readiness to accept the owl's guidance and wisdom.
What are common myths and truths about owls in spirituality?
While owls are frequently viewed as signs of death in popular myths, the truth frequently emphasizes their functions as mentors, teachers, and symbols of wisdom.
How does the symbolism of owls relate to personal transformation and intuition?
Owl symbolism reflects spiritual development, self-awareness, and inner wisdom. It resonates strongly with themes of personal transformation and intuition.
References
Werness, Hope B. "The Continuum Encyclopedia of Animal Symbolism in Art." Continuum, 2004.
Andrews, Ted. "Animal-Speak: The Spiritual & Magical Powers of Creatures Great & Small." Llewellyn Publications, 2002.
Armstrong, Edward A. "The Folklore of Birds." Dover Publications, 1958.