Unraveling the Spiritual Symbolism of the Acorn
Given that it is the mighty oak tree's seed, the acorn is viewed as a representation of untapped potential. This symbolism has been adopted in various cultural, mythological, and even modern contexts, giving it a rich and complex meaning.
A look at of the acorn's spiritual and cultural significance, which is frequently connected to possibility, expansion, and renewal.
Key Takeaways
Potential and Beginnings: Acorns symbolize the seed of ideas and beginnings, leading to unlimited potential.
Cultural and Mythological Contexts: They are found in various traditions, such as Celtic and Norse mythology, signifying strength and wisdom.
Connection between Earthly and Divine: Many interpret the acorn as a symbol connecting human life with higher spiritual realms.
Modern Interpretations: The acorn's symbolism extends to modern literature and art, reflecting a wide range of human experiences.
The Acorn and Its Connection to Growth and Potential
This symbolism can be seen in various religious and philosophical contexts where the acorn embodies the idea of small beginnings leading to grand results. Its role as the precursor to a powerful oak tree serves as a reminder that greatness can emerge from humility.
Seed of Greatness: The acorn's transformation into an oak tree symbolizes growth, potential, and the realization of dreams.
Symbol of Renewal: In some traditions, the acorn is seen as a symbol of rebirth and renewal, connecting to seasonal changes.
Mystical Connections: Some cultures have attributed mystical properties to the acorn, using it in rituals to invoke strength and prosperity.
Acorn in Cultural and Mythological Contexts
The acorn has played various symbolic roles in different cultures, often tied to concepts of life, death, rebirth, and spiritual growth.
Celtic Traditions: In Celtic symbolism, the oak tree, and by extension the acorn, is considered sacred and symbolizes strength and endurance.
Norse Mythology: The Norse saw the oak tree as sacred to Thor, the thunder god, and the acorn, as its seed, carried significance as a symbol of protection.
Native American Beliefs: Some Native American tribes viewed the acorn as a symbol of potential and strength, often used in rituals and ceremonies.
Historical Overview of Acorn Symbolism
The acorn's significance can be found in ancient rituals, medieval art, Renaissance literature, and continues to evolve in modern times. Its enduring presence highlights universal themes that resonate with different cultures and eras.
Ancient Rituals: The acorn has been used in religious and magical practices, symbolizing fertility and protection.
Medieval Symbolism: During the medieval period, acorns were often depicted in art and architecture, representing power and immortality.
Modern Perspectives: Contemporary art, literature, and even branding have embraced the acorn as a symbol of growth, transformation, and authenticity.
From Ancient Rituals to Modern Art: A Symbolic Shift
The transformation in the perception and usage of acorn symbolism from ancient rituals to contemporary art and literature. This shift illustrates how symbols adapt and change, reflecting the values, beliefs, and aesthetics of the times.
Ancient Practices: In ancient cultures, acorns were used in fertility rites and as talismans for protection.
Renaissance Interpretations: Artists and writers of the Renaissance period often used acorns as symbols of potential and moral growth.
Contemporary Usage: Modern artists and authors employ the acorn symbol to represent transformation, potential, and the human connection to nature.
Dominant vs. Non-Dominant Interpretations: The Role of Context
While some interpretations of acorn symbolism are more commonly recognized, the meanings can shift and vary across different cultures, ideologies, and personal belief systems.
Dominant Interpretations: Universally recognized symbols of growth, strength, and potential.
Non-Dominant Interpretations: Unique or lesser-known meanings that might be culturally specific or influenced by individual experiences.
Contextual Influence: How history, geography, religion, and personal beliefs shape the symbolism of the acorn.
The Power Dynamics in Acorn Symbolism
The acorn's adaptability as a symbol enables it to be used in a variety of contexts, each with its own implications and meanings. How the acorn's meaning can evolve and be applied to various stories, such as political and social movements.
Political Symbols: Some movements have used acorn symbolism to represent strength in unity or grassroots growth.
Social Narratives: The acorn has been a metaphor for personal growth and self-realization, resonating with self-help and spiritual communities.
Cultural Shifts: The interpretation of the acorn can change over time within a culture, reflecting evolving values and philosophies.
Acorn in Literature and Art
The influence of the acorn symbol in literature, painting, and sculptures, reflecting human experience and philosophical insights. The acorn has been used by writers and artists to convey complex themes related to life, transformation, and connection to nature.
Literary Symbolism: Authors have employed acorns as metaphors for growth, transformation, and the realization of potential.
Artistic Representations: Painters and sculptors have used acorns in their works to symbolize endurance, rebirth, and natural beauty.
Philosophical Insights: The acorn's journey from seed to tree has been likened to human growth and spiritual enlightenment, providing a rich source of metaphorical exploration.
The Acorn as a Metaphor for Human Experience
The acorn's simple yet profound symbolism allows artists and writers to create powerful imagery that resonates with readers and viewers.
Literary Examples: Classic and modern works that have used acorn symbolism to explore themes like self-discovery and resilience.
Artistic Expressions: Paintings and sculptures that feature acorns, reflecting themes of natural harmony and human potential.
Interpretative Richness: The multifaceted nature of acorn symbolism, allowing for varied and layered interpretations in both literature and art.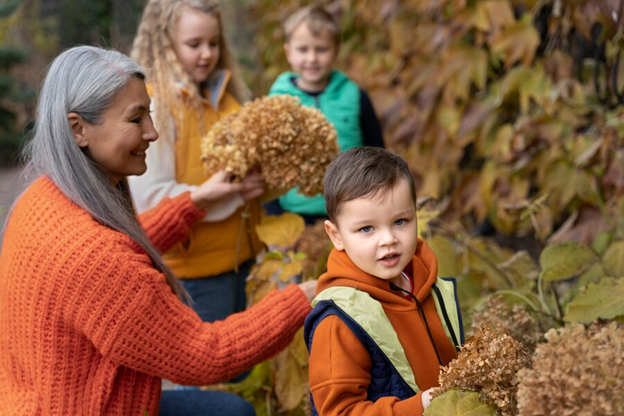 Decoding Acorn Symbolism: A Multifaceted Insight
The acorn is not a monolithic symbol but one filled with nuances that can change based on cultural, historical, or personal perspectives. Understanding the layers and complexity of acorn symbolism in various contexts.
Cultural Layers: Different cultures imbue the acorn with unique meanings, reflecting local values, beliefs, and histories.
Psychological Dimensions: On a personal level, the acorn may symbolize different things to different individuals, reflecting inner thoughts, dreams, or fears.
Historical Evolution: Over time, the symbolism of the acorn has evolved and adapted, mirroring broader shifts in human understanding and society.
Importance of Context in Acorn Symbolism
The interpretation of symbols, including the acorn, depends heavily on context. Its meanings can be as diverse and intricate as the people and cultures that embrace it. How the significance and interpretation of the acorn symbol can vary depending on cultural, historical, and personal contexts.
Cultural Context: The values, traditions, and shared beliefs of a culture shape how the acorn is interpreted and valued.
Historical Perspective: The historical era can influence the symbolism of the acorn, reflecting changes in society, philosophy, and aesthetics.
Personal Interpretation: Individual experiences and beliefs can create unique and personal interpretations of the acorn symbol, adding to its richness and diversity.
Acorn in Modern Interpretations
The acorn still serves as a meaningful icon for ideas that are relevant to modern audiences. reviewing current branding, design, and personal development philosophies' uses of the acorn as a symbol.
Branding and Design: Some companies use acorn imagery in their branding to symbolize growth, potential, and solidity.
Personal Development Philosophies: Self-help authors and speakers employ the acorn as a metaphor for personal growth, transformation, and achieving one's potential.
Cultural Renewal: The acorn symbol is being reclaimed by some indigenous and spiritual communities to represent renewal, natural wisdom, and connection to the earth.
FAQ
What does the acorn symbolize in different cultures?
The acorn has held unique meanings across various cultures and eras, reflecting different belief systems and values.
Celtic Symbolism: In Celtic traditions, the acorn symbolizes potential, wisdom, and renewal.
Norse Beliefs: Among the Norse, the acorn was considered a symbol of protection and strength.
Native American Interpretations: Various Native American tribes have seen the acorn as a symbol of life, fertility, and abundance.
How has the symbolism of the acorn evolved over time?
Tracing the historical changes in acorn symbolism, from ancient rituals to modern interpretations.
Ancient Roots: In ancient times, the acorn was associated with fertility, life, and divine connection.
Medieval Symbolism: During the Middle Ages, the acorn's symbolism expanded to include strength, integrity, and nobility.
Modern Perspectives: Contemporary views embrace the acorn as a symbol of growth, personal development, and ecological awareness.
References
The Book of Symbols: Reflections on Archetypal Images," by ARAS, 2010.
The Mythic Dimension: Selected Essays 1959-1987," by Joseph Campbell, 2008.
The Forest in Folklore and Mythology," by Alexander Porteous, 2002.