Archangel Haniel is often depicted as a female angel. Archangel Haniel is often portrayed in a turquoise robe with huge and powerful silver wings.
Archangel Haniel is known as the Angel of Joy. She tries to point people who are looking for happiness to Heaven, who is the root of all happiness. If you've been discouraged or disappointed in your quest for happiness and haven't found it, Haniel will help you build the kind of relationship with God that will bless you with a truly enjoyable life, regardless of your circumstances. All you have to do now is keep an eye out for signs of Haniel's presence.
Haniel brings peace and equilibrium everywhere she goes, reminding you to find satisfaction within yourself rather than finding happiness elsewhere. She reminds people that outward happiness fades away, yet happiness that comes from within lasts forever. By controlling the emotions, Haniel brings emotional independence, courage, and inner power, as well as alleviating emotional turmoil."
What's Archangel Haniel story?
Haniel is one of the ten Sephiroth Archangels in the Kabbalah. Haniel is aligned with the throat chakra in the chakra system.
The Jewish and Christian Apocrypha Book of Enoch credits archangel Haniel with coming to Earth on God's command to pick up Enoch in a fiery chariot and escort him through the fire into another world to enter heaven. On his heavenly tour, Haniel may have teamed up with other archangels to send Enoch a dazzling show of angelic strength and unity. Enoch saw seven angels come together in a beautiful way, and Haniel was one of them.
Archangel Haniel grants access to different heavenly locations. Haniel is a prince of angels who not only transports Enoch to heaven in a fiery chariot, but he also carries the keys to the heavenly palaces.
What are Archangel Haniel's powers?
Archangel Haniel offers a direction or work inspired by love and knowledge ascent and intellectual force; she allows the works of heaven (higher vibrations) to be implanted on Earth (lower planes of manifestation, the physical body). Haniel aids in the development of courage, endurance, commitment, and a positive sense of self with limitless potential.
Archangel Haniel is a powerful guardian of our souls, despite being sometimes represented as feminine. She will provide us with the virtue and moral determination to fulfill our higher purpose as a soul protector.
Haniel is a lunar deity who is an angel of the moon, especially the full moon. Despite this, she remains a monotheistic angel devoted to God's will and worship. Calling on Haniel during the full moon is particularly strong, especially if you have something you'd like to release or heal.
Archangel Haniel Powers
| | |
| --- | --- |
| Higher Vibration | Aiding on raising your vibration in your physical reality, easier manifestations |
| Romance | Helping you find grace, and beauty, in every situation |
| Moon Power | Working with the moon and its cycles, bringing in feminine power, as well as releasing old habits |
| Ascension | Spiritual Enlightenment |
Signs that Archangel Haniel is visiting you.
Archangels may give you specific signs to let you know that they want to work with you. They may also give signs that they are near, protecting you, and opening your roads.
If Archangel Haniel is near you, or wants to work with you, these are some of the signs that you would see in your daily routine:
A Dream – the most common sign that an archangel would give you, is appearing in a dream. They would guide you in your dream, or just appear as a vision. If you do remember the dream vividly when you wake up, this is a sure sign that they are trying to contact you.
Moon gets your attention – since the archangel has a strong affinity for the moon, believers claim Haniel may try to give you a sign by drawing your attention to it.
Vivid colors or auras – If you happen to see vivid colors in the corner of your eye, or when directly looking at something, you may not have an illness, but you are getting signs that Archangel Haniel is near you. You may want to distinguish the colors that you see. If Archangel Haniel is contacting you, you may see turquoise light.
A sudden change of mood – Haniel has the ability to shift your mood from one of great hopelessness to one of great joy in a moment
How to know if it is a trickster spirit rather than Archangel Haniel?
When you first start on your spiritual journey, you may not know yet how to protect yourself, or your Spirit Guides have yet to adapt to protecting you on your new journey. This is the time when you are most vulnerable to trickster spirits, even though it happens all the time, to even more advanced spiritual practitioners.
These are the definite signs you are dealing with a trickster spirit:
Feeling a presence when you are in a vulnerable position (grieving someone, fearing abandonment, fighting with your loved ones, anger issues, doubting everything, etc.). A trickster spirit will feed on these emotions, and also fuel them even more.
Trickster spirits are those spirits who appear to be as someone else, trying to get something from you, while making you think you are talking to the Spirit you want to talk. In most cases, trickster spirits are not dangerous, they won't affect your life, but they will play games with your mind. If you are in a vulnerable position,
for example, you are triggered by the loss of a loved one, or you want to know what your partner is doing when they're not with you, it is easier for trickster spirits to come in, and play with you.
You will be asked to offer something to them, straight away. The first thing a trickster spirit will ask of you, is for you to offer something to them. They will usually start with asking for small things like a fruit, or a flower, or a cup of milk, or go for big ones like a dog, a goat, and other animals. They will push you to fulfill their desire, because they will in turn, give you the information you have been seeking. If you are in a vulnerable position, you are desperate for that answer, and they can feel that.
However, any spirit will usually be bound to tell you the truth, but you have to ask the right question. If they claim to be Archangel Haniel, you shall ask more personal question, like what's her favorite color, what's yours, what's in your heart, what's your tomorrow going to be like, what's Archangel Haniel going to help with, what prayer should you speak, etc. If you are dealing with a trickster spirit, you will notice that they won't make sense, or they will focus on what they want, rather than the question posed.
Trust your intuition. If you feel the answers from your spirit are tricky, or they don't make sense, it's because a trickster spirit doesn't really know the truth, so they are trying to confuse you with half-answers, or nonsense answers.
A Spirit that holds power, such is Archangel Haniel, will answer straight away. If they can't provide an answer, they will give you the reason for it. You won't have to try, and decipher what they may be saying, and you won't get answers that don't make sense, or that do not relate to the question at all.
How can you work with her?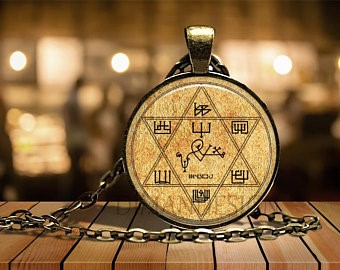 As with any Archangel, if you want to work with them on the long term, you should build an altar for them. Archangel Haniel's altar can be build on any day, so you can start whenever you feel like it. You should approach your spiritual work with Archangel Haniel following these steps:
Place the Altar. You have to find a high table, that won't be disturbed, and cover it with a white cloth. Then, you have to put a statue of Archangel Haniel, or a photo of her. You can also use stones with their name, or gifts that represent them. If you can't afford a quality statue, it is just fine if you print a photo of her from the internet. You only have to make sure that the Spirit in the picture is Archangel Haniel.
Dedicate a candle to her. You may need to get a white candle to light for her, and ideally light it every day. You should set a cup of water on the altar, which you change, and refill every other week. You may also want to put a cross on your altar. This is the basic altar, but if you want, you may share your daily food with your Archangel, or leave flowers on her altar.
Spiritual Work on your Altar. All the spiritual work that you want to invoke the Archangel Haniel's powers, you should do in front of, or on, the altar. You may write a petition, or light a candle, and pray on what you want to manifest. Your Archangel will hear your wishes, and if it is on your best interest, she will grant it.
What can you work with her on?
Archangel Haniel serves as a direct link between our lower human energy and the celestial realms' higher energy states. Archangel Haniel can assist you in almost any situation, but she is most effective when you need to be descriptive and graceful. You should depend on Archangel Haniel's assistance if you have a work interview, an important meeting, or a presentation.
One of her duties is to assist women in healing during their menstrual periods. Her high-energy vibration may also aid in the production of intuition and clairvoyance. So if you need help with your fertility, or other womanhood problems like issues with your menstrual cycle, hormonal issues, or protection during pregnancy, you can call upon Archangel Haniel.
Archangel Haniel shows us how to approach romantic love with poise, harmony, and sanity. By balancing personal love with unconditional love, and unconditional love with the required degree of self-responsibility, Haniel demonstrates how to gain a proper perspective. Although we appreciate the euphoria of being in love, she encourages us to accept experience, insight, and stability.
Prayer for Archangel Jeremiel
You can pray at the church, or you can light a candle and say your prayer to Archangel Haniel, asking of her what you need in your life. You don't necessarily need an altar for her, even though it is advised to build an altar for the Archangel if you wish to work with her every now and then.
The prayer for Archangel Haniel:
"Archangel Haniel, overseer of grace, poise, and charm, please bring you Divine energy of loving wisdom to aid me in my everyday duties, and on my path. Thank you for guiding my words, actions, and mannerism and helping me to enjoy myself, while bringing blessings to everyone who sees or hears me. I ask that your Divine magnetism draw only positive energies to me. Amen!"
If you want to pray on a wish of yours, you need to light a candle for Archangel Haniel, and this is the candle that will represent her, and the light that will guide her to come to you. If you pray at a church, you don't need a candle for her.
Other than the candle that represents Haniel, you will need to light another candle that represents your prayer, or desire.
Healing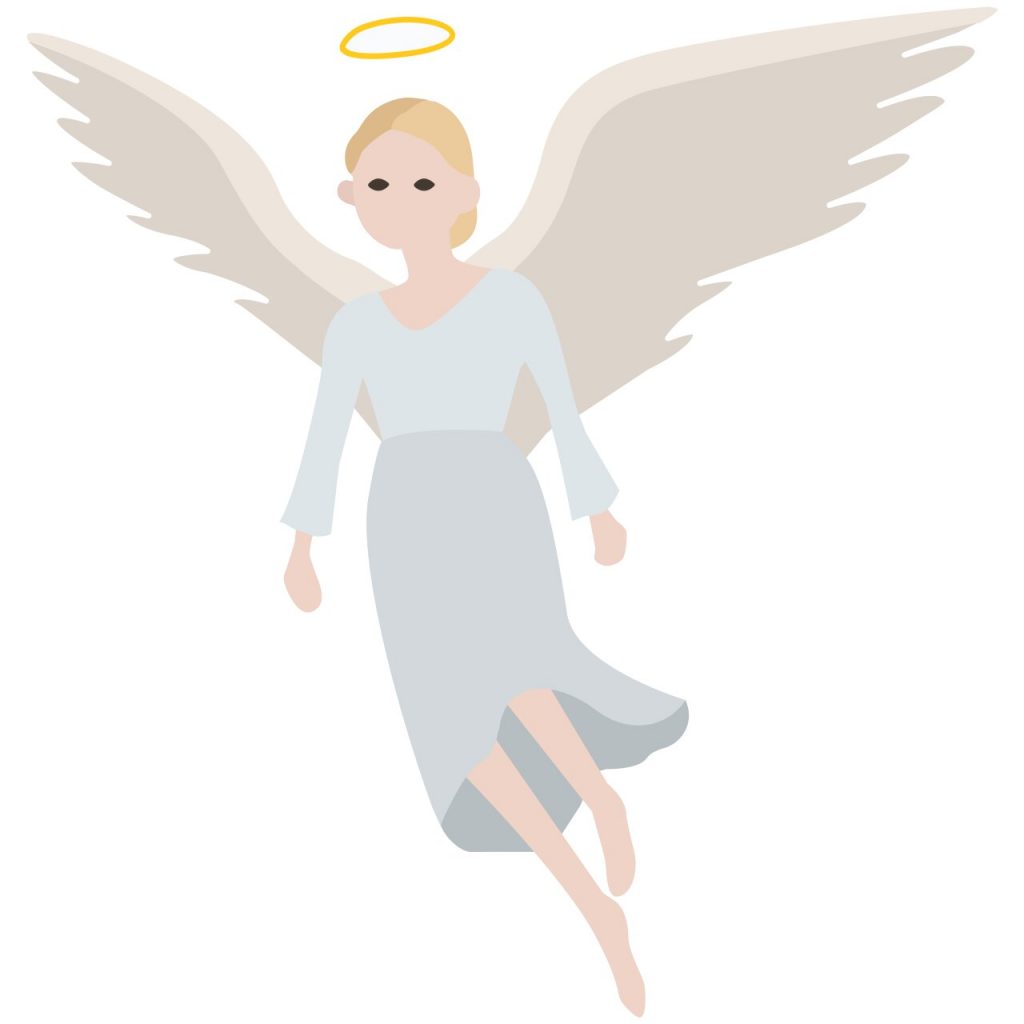 When you are in need for healing, either for yourself, or somebody else, you can pray to Archangel Haniel to allow you to heal yourself or others, or for her, to use her healing powers for you. You may speak a prayer like:
"Thank you for speaking with me now, Archangel Haniel, and wrapping me in your brilliant light and joy. Help me to let go of heavy emotions and skewed energies so that I can access the full extent of my spiritual gifts and shine my light to be of greater service and align with genuine joy and fulfillment in my life. Amen."
You may light a blue candle, or a green one, which represent healing, cleansing, and grounding. You want to nurture yourself, and bring life back to something that was touched by a disease. If you don't have these colors, a white candle is just fine.
Finances

If you are in need for help regarding your financial situation, or to open your path to the career that you want to follow, you can pray to Archangel Haniel, using the following prayer:
"Archangel Haniel, Please encourage me to do my best work on innovative ventures. Give me the ideas I need, as well as messages in a variety of formats, so that I can creatively share my thoughts and feelings and contribute to making the world a better place. Help me to achieve a state of constant prosperity and abundance, wealth and health in my life, so I can support my family, and all who need my help. Amen."
You may light a green, or yellow candle, because these colors represent abundance, wealth, and joy. If you don't have them handy, you may always light a white candle. Make sure to have a separate candle lit for the Archangel Haniel.
Love

If you have been having a hard time finding love, or you can't seem to get along with your partner, you may ask upon Archangel Haniel to settle the situation between you and your partner, and bring true love your way.
You will need to light a pink, or red candle, to represent your wish for love, and speak this prayer:
"Please, Archangel Haniel, powerful joy force, assist me in discovering and experiencing inner fulfillment, the source of true joy. Assist me in cultivating harmonious relationships with myself, others, and the divine so that I can experience lasting joy. Heal my stress and sorrow wounds. Please grant me the opportunity to laugh and appreciate the beauty of life so that I can add to the world's joy and hope. Amen."
What to be cautious about?
You may think that Archangels are Angels of light, and they intent to help you become your best self, and manifest your best dreams. This is true. However, what you may fail to realize, is that Archangels do not take into account what you may lose along the way.
For example, you may ask to settle a situation between you and your partner, but after you pray to the Archangel, you and your partner break up. Your prayer was answered, even though it may not have been what you meant. Or another example would be, if you ask for a larger amount of money to come your way, and then your grandparents die, and you inherit their legacy. Your desire was answered, but not in the way that you wished it to be.
Therefore, you have to be cautious what you wish for. If you want more money, you should always make it clear that you don't want anybody to get hurt, or you may name the exact sources that you want your money to come from (business, job promotion, etc.).
On another note, you should always be careful not to make promises that you can't keep, or that you don't intend to keep. These are the promises that you don't fulfill, after your desire has been granted, and it is as simple as bringing them flowers, or offering food everyday for a week. These may also be promises like you will stop smoking, or drinking, if they grant you the promise. If you fail to uphold any promise that you make them, at the best, the Archangel won't work with you anymore, and at the worst, they will take whatever they granted you, and more.