King of Pentacles Tarot Card, in its core, represents stability that comes from material success and status. This card is associated with the Earth element, representing the Zodiac signs of Taurus, Virgo, and Capricorn, and its season is Autumn. The King represents a mature male or mature masculine energy.
King of Pentacles Meaning
When drawing tarot cards, usually they are put in a vertical setting, spread on a timeline of the past, present, and future. In this kind of drawing, the King of Pentacles may come up upright, as well as reversed. Some psychic readers do like to read reversed tarot cards. Some don't. Either way, the other tarot cards in the drawing will make up for the way the psychic readers conduct their readings because a Tarot Card deck connects to the energy of the psychic reader, so it 'talks' to them.
Upright Position
Merging the qualities of the "King" and the qualities of the "Pentacles Suit," the King of Pentacles card would represent:
| | |
| --- | --- |
| Building an enterprise | A magnet to wealth |
| Going on successful ventures | Attracting opportunities |
| Adapting to all environments | Being informed on practical matters |
| Having natural quick reflexes | Being skilled at working with hands |
| Keeping your promises, reliable, dependable | Being a rock for others |
| Very supportive and helpful | Giving undivided attention and time |
| Sponsoring projects | Steady work ethic |
| Avoiding emotional mood swings | Taking a calm approach |
Reverse Position
In a reverse position, the King of Pentacles would mean precisely the opposite of its core qualities, bringing in the drawing:
| | |
| --- | --- |
| Being ungrounded | The collapse of an enterprise |
| Underqualified | Uncaring and ruthless |
| Being broke | Losing grip of things |
| Poor judgment | Gambler |
| Being unstable | |
Horizontal Position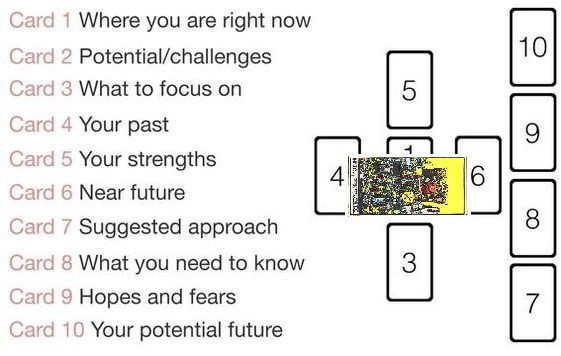 There are also spreads where the tarot cards pulled are placed on vertical as well as horizontal positions. If the King of Pentacles would sit in a horizontal position, it means you may be finding yourself in totally new environments that at first may find you unprepared.
No matter how of a strong mindset you have, or how easily you adapt, sometimes a swift change may throw you off. You need to take some time to think it through the way you want to adjust to this new environment, how you want to present yourself and what qualities and abilities of yours you want to show off.
King of Pentacles – One card pull [Yes or No]

One Card Readings are done when you need a fast, straight to the point answer, you wish not to see the future events or the past events, you just need a specific answer on the question, for a present situation that is bothering you. You shuffle the cards, then choose only One Card, or you read the One Card that falls out while you are shuffling. Whichever method you use to pull the card, listed below are some of the questions and answers you may get when you pull the King of Pentacles.
Yes or No Answer
Upright Position: If you pull the card in an upright position, it means definitely Yes.
Reversed Position: If you pull the card in a reversed position, it also means Yes, but it may not be exactly as you anticipated.
For a Yes or No answer, the King of Pentacles represents Yes, as a card of the Cups Suit.
King of Pentacles – Love and Relationships

The King of Pentacles in a relationship reading means that you both have reached that point of your relationship where it is stable and nurturing. The man of the family is a grounded man and able to provide for the family. He cherishes his family and wants to build a safe environment for his kids and a good standard of life.
He is also very protective of you and the family. It is a relationship that has matured over time, even though it might not have been this quiet and stable at the beginning, now it is, and it indicates that you have worked hard to reach this level of peace and love.
How someone sees you or feels about you?
They see you as someone reliable, hard worker, dependable, have high self-esteem, and very comfortable with yourself. It is this aura that you project on others and your partner that makes them feel safe, secure, and ready to take over the world because they know you have their back. Even though sometimes you may appear cold to them, they know it is because you need your time to process things, but you are always there for them.
Just starting dating?
If you have started dating this new person, the King of Pentacles indicates somebody who sees you in your power and loves your grounding and strong energy. It may be someone who wants to learn from you or absorb your energy. They see you as a brilliant person and skilled in what you do. They may envision their life with you already because that's the supportive, safe energy you project.
What not to do?
In terms of what not to do, it would advise you to sit back and let your close circle deal with themselves and their problems. If you are always providing and being the bigger person in your relationships or family, you leave no room for the other to grow. They won't be the best because they have you to provide for them and everything they need.
This may be the case when children, for example, learn to depend on their parents to buy them anything they want, to pay their way out of trouble, and resolve any issues they don't face themselves.
Reverse Position (Love and Relationships)
A reversed King of Wand would indicate that you are losing the grip on your relationship. You have failed to create that safe and stable life you wanted. Your partner may not help much in grounding you or supporting you, they or you as well maybe a gambler or even a cheater, breaking the promises and withholding the attention.
It can indicate that one of you is betraying the other's trust in many forms, and maybe having an affair outside the relationship. You or your partner may be one that is possessive and uses the money to control the family members. Also, the lack of empathy and support is destroying the relationship.
King of Pentacles – Finance, Business and Career

The King of Pentacles pulled in a business-related question would indicate a great business or even building an enterprise. If this card would represent a person, it signifies that this person is very skilled at what he or she does, stable and grounded, strong work ethic and a nose for business.
This person could be more suited to a career in finance, banking, or earthly fields. It could also indicate that a man in your work environment, friend, or even a business partner will help you tremendously with your projects, become a mentor to you and offer you his support.
What not to do?
In business, this card would advise you not to spread your wings too much because even if at first seems like it is easy to tackle many tasks, over time, it may become a burden. You attract many opportunities, and many people want to be by your side to work with you and learn from you. Even though you have a generous heart and you may want to finish a project faster, you need to double-check your coworkers and also reflect on the opportunities presented to you. If it is too good, maybe it is.
Reverse Position (Business and Finance)
The King of Pentacles reversed is a bad omen that indicates major failures in business and even falling of an enterprise. It could foretell corruption issues or illegal activity, also if you are not the one to do it, your colleagues or business partners may find the way around it, but you should be careful about what you sign.
If it signifies a person who is ruthless, greedy, negative, and will try to put you down. Regarding finances, it could foretell you are going broke very soon.
King of Pentacles – Timing
When will something happen answer?

If it is a question that involves around the timing of an event and you pull the Ten of Pentacles, this would mean that whatever you desire or wonder about will manifest. Still, it will take time, as an Earth element indicates growth, but a steady and long one.
How soon is that, it would be kind of complicated because it could mean Autumn time, or that of a Zodiac Sign season Taurus, Virgo or Capricorn.
The way you want to interpret this is keeping in mind that whatever you are asking about is coming slowly, but surely, from there, you would figure out the time.
With the Pentacles Suit, the best way to go around figuring out the time would always be to think 2-6 months later, and it would go something like this: If it is already Autumn, your best bet would be around Capricorn or Taurus season, which is six months away, or around six months away. Either way is coming, but it needs time to grow into what you desire.
King of Pentacles – The Message Answer

Sometimes, we don't have a specific question. We just want to know how our day will look like, or how we should approach the day ahead. This reading is done in the morning, so you form an idea of what that day will bring you.
Upright
Upright, The King of Pentacles, foretells a day when you will feel in your power, sure of what you are pulling off, and it does seem like no one can shake the ground you walk on. You may also notice people relying on you on important and secretive things.
Reversed
If you pull the King of Pentacles in reverse, it foretells a day that you may lose some money unexpectedly or spend too much as a result of being deceived. You may feel underqualified at your job, unstable in your relationship, or not interested at all at anything.
King of Pentacles – Cards Combinations

In a psychic reading, at least six cards are drawn, and each tarot card's meaning is interpreted along with the other cards, always bearing in mind the first question upon which the reading is conducted and aims to give answers. A psychic will see the tarot cards in a symbiotic relationship with one another, never try to read them one by one, but the whole drawing as a whole.
That's why it is essential to have a look at how the King of Pentacles communicates with the other Tarot Cards. There are 1010 Tarot Cards in a deck. We will have a look at how the King of Pentacles would be interpreted and affect the outcome of the reading in the light of Suits.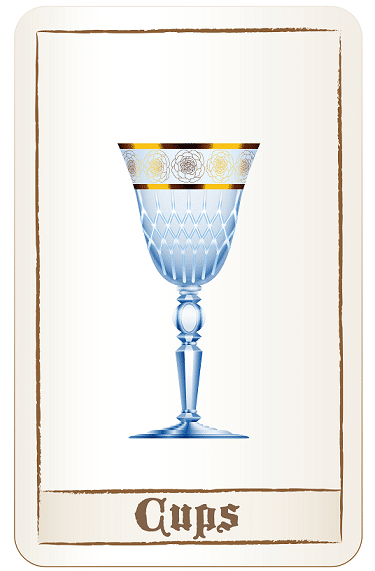 Interaction with the Cup Suits
The Cup Suits represent emotions, feelings, relationships, and contract-ships. If we were to draw the King of Pentacles with a tarot card from the Cup Suits, it would mean that you are possibly a father figure in your family. Even if you a woman, you could be the primary provider in your family. This spread indicates stability in relationships, friendships, and a close circle. Your people know not to mess with you, and they see you as the wise person to whom they can turn on for anything that may bother them. You are the one who may give the final verdict on an issue in your family.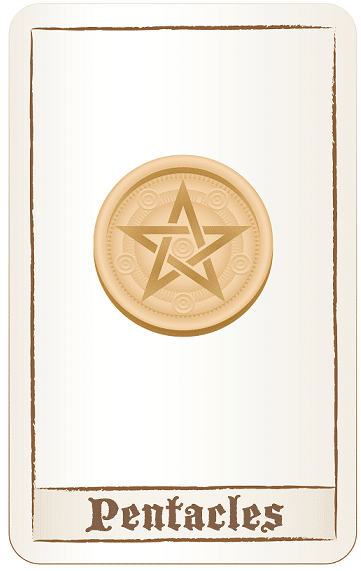 Interaction with the Pentacles Suits
The King of Pentacles, along with another card of the Pentacles Suit, means you are attracting some great opportunities. Your finances will only grow, and this all comes as a result of your undivided attention and committed effort to your work. You always think through every single investment you make or opportunity you take on, you are humble and still searching for the next best thing. You have the grid, and your work is paying off.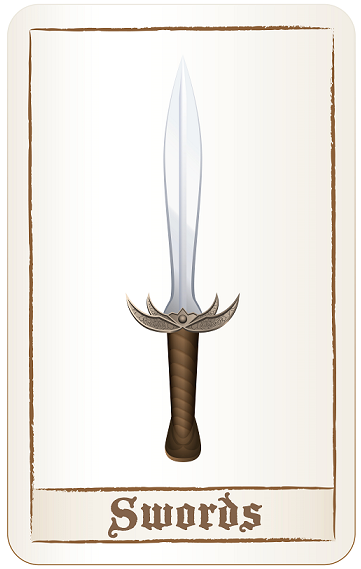 Interaction with the Swords Suits
The Swords Suit gets its share of being a negative suit, where most of the cards represent anxiety, failure, walking away. The Swords Suit, along with the King of Pentacles, would indicate that you have been dealing with some failures in your life. As a result, you have turned your attention from the outside in the inner world. You are looking careful at your possessions and contemplating the next cautious move.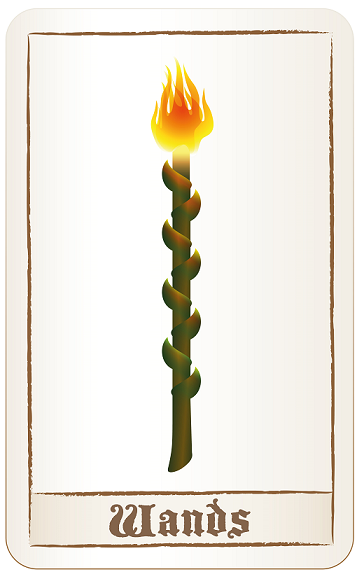 Interaction with the Wands Suits
The King of Pentacles and the Wands Suit is a good combination for your job or business matters. The Wands Suit represents action, but by nature, you are not someone to just jump into things. You take your time getting to know your environment before making a move. However, this doesn't mean that you are afraid of a challenge or taking risks; it is just that you calculate every move you make. It is the way you succeed.
Overall, the King of Pentacles, either by itself or pulled in a tarot card draw, is a card that indicates a grounded, serious, generous and providing person, who applies his skills with caution into successful ventures.