Knight of Pentacles Tarot Card, in its core, represents the opportunity to establish a new business. This card is associated with the Earth element, representing the Zodiac signs of Taurus, Virgo, and Capricorn, and its season is Autumn. The Knight usually represents a male of 20-35 years of age.
Knight of Pentacles Meaning
When drawing tarot cards, usually they are put in a vertical setting, spread on a timeline of the past, present, and future. In this kind of drawing, the Knight of Pentacles may come up upright, as well as reversed. Some psychic readers do like to read reversed tarot cards. Some don't. Either way, the other tarot cards in the drawing will make up for the way the psychic readers conduct their readings because a Tarot Card deck is connected to the energy of the psychic reader, so it 'talks' to them.
Upright Position
Merging the qualities of "Knight" and the qualities of the "Pentacles Suit," the Knight of Pentacles card would represent:
| | |
| --- | --- |
| Staying true to your convictions | Being unwavering, not a quitter |
| Being cautions and double-checking everything | Examines all angels before diving in |
| Choosing the known path | Taking care of every detail |
| Being realistic, facing truths | Overlooking the facts, detail-oriented |
Reverse Position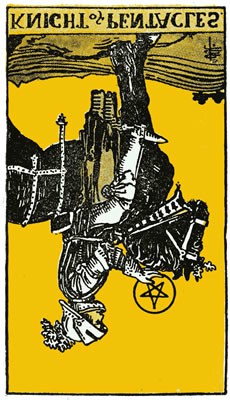 In a reverse position, the Knight of Pentacles would mean precisely the opposite of its core qualities, bringing in the drawing:
| | |
| --- | --- |
| Being stubborn and digging into position | Refusing to reason, or to listen |
| Refusing to compromise | Being unadventurous |
| A conservative mindset | Missing opportunities by sleeping on them |
| Getting obsessive, not knowing when to quit | Insisting on perfection |
| Being pessimistic | Judging others as dreamers |
| Focusing on the wrongs | Breaking promises |
Horizontal Position
There are also spreads where the tarot cards pulled are placed on vertical as well as horizontal positions. If the Knight of Pentacles would sit in a horizontal position, it means that you should loosen up a little bit and have some fun.
Sure, you are careful in what you do, and you want it to be perfect, but it may get to the obsessive side if you forget to let go once in a while and enjoy the moment just as it comes. Taking care of every little detail can get frustrating and exhausting, even if that's who you are, it is freeing to forget about it sometimes.
Knight of Pentacles – One card pull [Yes or No]

One Card Readings are done when you need a fast, straight to the point answer, you wish not to see the future events or the past events, you just need a specific answer on the question, for a present situation that is bothering you. You shuffle the cards, then choose only One Card, or you read the One Card that falls out while you are shuffling. Whichever method you use to pull the card, listed below are some of the questions and answers you may get when you pull the Knight of Pentacles.
Yes or No Answer
Upright Position: If you pull the card in an upright position, it means definitely Yes.
Reversed Position: If you pull the card in a reversed position, it also means Yes, but you may be getting a little obsessive over it.
For a Yes or No answer, the Knight of Pentacles represents Yes, as a card of the Cups Suit.
Knight of Pentacles – Love and Relationships

The Knight of Pentacles in a relationship reading means that your relationship is stable and growing stronger every day. You are focused on building a healthy relationship and family life together, both committing to build a comfortable life, attain an excellent financial status, and you will work hard to achieve this. You and your partner are solid, committed and you are not looking outside of the relationship to find anything, because you have everything you need in the relationship and your partner.
How someone sees you or feels about you?
They see you as someone practical, committed, stable, patient, and protective, basically their knight in shining armor. They see you as someone who cares about the partner's needs and works to fulfill at the best of your capacity and abilities. They feel safe and cherished with you, especially when you take care of the little details to make life together happier and more comfortable.
Just starting dating?
If you have started dating this new person, the Knight of Pentacles indicates somebody with whom you may establish a stable relationship. They see you as someone committed and honest. They or you may be at the point in your life where you don't need another relationship just for the sake of it, but you are both looking for a comfortable life and a serious relationship. Being on the same page of wanting commitment and settling, this is a good relationship.
What not to do?
In terms of what not to do, it would advise you to shake things up a little bit by organizing an adventurous date, a fun activity or even something nice, out of the ordinary life, for you and your partner to spend some quality time together and spark up the romance and intimate experience.
There is no need for everything to be perfect, and you should focus more on what you get, rather than how the relationship looks on the outside. You may be so careful not to let anything slip, or any need not met, that you may not have noticed you may be suffocating the other.
Reverse Position (Love and Relationships)
A reversed Knight of Pentacles signifies a troubled relationship, almost struggling in shaking ground. At first, you were committed to each other. Now, the relationship lacks commitment and effort and may be the case of cheating. You may have the best of ideas regarding building a stable foundation together, but you are weak or lack the will to work harder.
The passion is gone, and the relationship has turned dull and boring. There also may be the case where one of you may be a gambler, causing significant financial issues and emotional ones too.
Knight of Pentacles – Finance, Business and Career

The Knight of Pentacles pulled in a business-related question would indicate that you are driven, focused, and ambitious to reach the best your career or field of work has to offer. If you put in the work, not only will you be successful, but your work will be appreciated and recognized by many. Usually, a person that holds the qualities of the Knight of Pentacles is not one that can work under a boss.
They will always want to branch out on their own, building their own business, and being their boss. Your nature of being careful, responsible, and cautious in your work provides a safe ground for your own business.
What not to do?
In business, this card advises you not to be obsessed with perfection. It takes so much time to get everything perfect, and sometimes it is just perfect the way it is. You could use the time and energy on other projects, and if you feel the need to adjust something, you can do so in the next project, because the experience will serve you better. You should be cautious in your work, but you should also think outside of the box, especially in a world that is evolving so fast, if you don't adapt, you will be stuck behind.
Reverse Position (Business and Finance)
It indicates that you lack the ambition or the focus to reach your goals. You may have a big vision, but if you lack the work ethic, it won't just fall into your lap. The lack of success may also come as a result of procrastination or even lack of business sense. You may also be taking uncalculated or even unnecessary risks, which result in financial losses. Refusing to see your failures for what they are or getting advice from more experienced colleagues will cause you to miss opportunities that could turn out great.
Knight of Pentacles – Timing
When will something happen answer?

If it is a question that involves around the timing of an event and you pull the Ten of Pentacles, this would mean that whatever you desire or wonder about will manifest. Still, it will take time, as an Earth element indicates growth, but a steady and long one.
How soon is that, it would be kind of complicated because it could mean Autumn time, or that of a Zodiac Sign season Taurus, Virgo or Capricorn.
The way you want to interpret this is keeping in mind that whatever you are asking about is coming slowly, but surely, from there, you would figure out the time.
With the Pentacles Suit, the best way to go around figuring out the time would always be to think 2-6 months later, and it would go something like this: If it is already Autumn, your best bet would be around Capricorn or Taurus season, which is six months away, or around six months away. Either way is coming, but it needs time to grow into what you desire.
Knight of Pentacles – The Message Answer

Sometimes, we don't have a specific question. We just want to know how our day will look like, or how we should approach the day ahead. This reading performed in the morning, so you form an idea of what that day will bring you.
Upright
Upright The Knight of Pentacles foretells a day when you may need to pay extra attention to details because you may miss an error. You may need to choose the known and tried path to solving an issue that you have also had in the past.
Reversed
If you pull the Knight of Pentacles in reverse, it foretells a day when you will feel compelled to do something, and you will also refuse to compromise or do it the way someone asks you too. You may feel too full of yourself or too tired of everything else that you just want to get it done. You may feel pessimistic more than usual.
Knight of Pentacles – Cards Combinations

In a psychic reading, at least six cards are drawing, and each tarot card's meaning is interpreted along with the other cards, always bearing in mind the first question upon which the reading is conducted and aims to give answers. A psychic will see the tarot cards in a symbiotic relationship with one another, never try to read them one by one, but the whole drawing as a whole.
That's why it is essential to have a look at how the Knight of Pentacles communicates with the other Tarot Cards. There are 1010 Tarot Cards in a deck. We will have a look at how the Knight of Pentacles would be interpreted and affect the outcome of the reading in the light of Suits.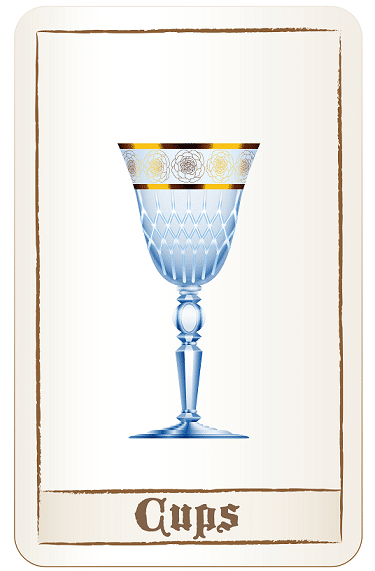 Interaction with the Cup Suits
The Cup Suits represent emotions, feelings, relationships, and contract-ships. If we were to draw the Knight of Pentacles with a tarot card from the Cup Suits, it would mean that you are someone others rely upon and who they turn to when they are facing a problem. Your protective and cautious nature drives others to you for advice on anything, and they know they are getting an honest answer.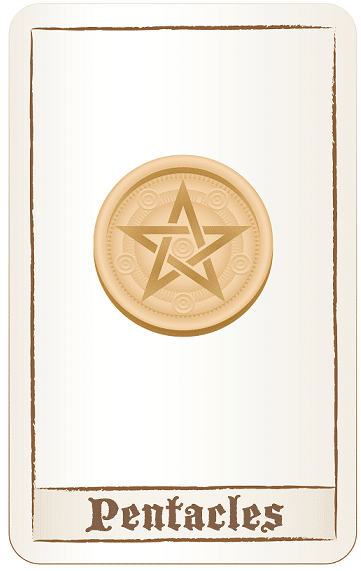 Interaction with the Pentacles Suits
The Knight of Pentacles, along with another card of the Pentacles Suit, means you are very careful with your finances, maybe to the point where you are always thinking about growing your income, how to expand your business, where to invest more. The financial issues may have been filling your mind lately, and you are not focusing on anything else rather than work and money and career.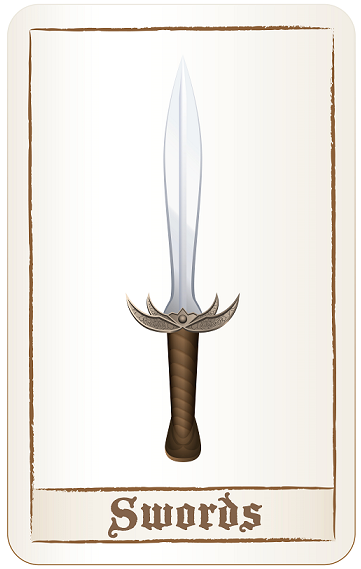 Interaction with the Swords Suits
The Swords Suit gets its share of being a negative suit, where most of the cards represent anxiety, failure, walking away. The Swords Suit, along with the Knight of Pentacles, would indicate that your well-thought plans are met with some resistance or even blockages that have haltered your steady growth. The emotional problems may have thrown off your well-maintained posture and behavior, and you don't seem yourself lately. You just have to remember to see the truths for what they are and go from there.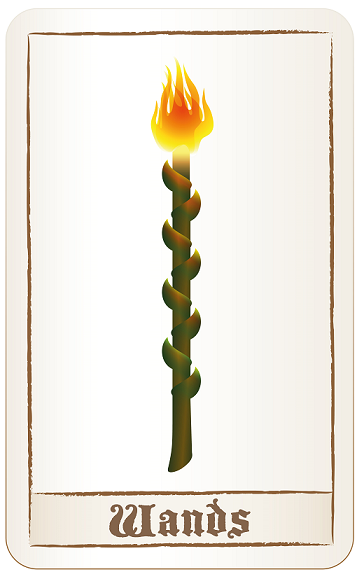 Interaction with the Wands Suits
The Knight of Pentacles and the Wands Suit is a good combination for your job or business matters. The Wands Suit represents action and reaction, and if you draw this suit with the Knight of Pentacles, it would indicate that you have finally chosen the path of being your own boss, and you are going for it. It could also mean that you are going to succeed in an outstanding business deal. Even if you still work a 9-5 job, it indicates a promotion or a leadership role. Your efforts and results will be recognized.
Overall, the Knight of Pentacles, either by itself or pulled in a tarot card draw, is a card that indicates a grounding, stable, practical person, who thrives on details and well-thought plans to manifest their dreams and goals.