Knight of Wands Tarot Card, in its core, represents an opportunity for inspiration, travel, and creativity. This card is associated with the fire element, representing the Zodiac signs of Aries, Leo, and Sagittarius, and its season is spring
Knight of Wands Meaning
When drawing tarot cards, usually they are put in a vertical setting, spread on a timeline of the past, present, and future. In this kind of drawings, the Knight of Wands may come up upright, as well as reversed. Some psychic readers do like to read reversed tarot cards. Some don't.
Either way, the other tarot cards in the drawing will make up for the way the psychic readers conduct their readings because a Tarot Card deck is connected to the energy of the psychic reader, so it 'talks' to them.
Upright Position
Merging the qualities of number "Knight" and the qualities of the "Wands Suit," the Knight of Wands card would represent:
| | |
| --- | --- |
| Charming and seductive | Being physically attractive |
| Likes glamor, no self-doubt | Sometimes overestimating the abilities |
| Daring to risk everything | Being passionate and easily roused to action |
| Usually very loyal | Revolutionary |
| Free Spirited | |
Reverse Position
In a reverse position, the Knight of Wands would mean precisely the opposite of its core qualities, bringing in the drawing:
| | |
| --- | --- |
| Very arrogant | Being superficial |
| Too self-absorbed focused on physical appearance | Over-bragging |
| Reckless and irrational | Acting without thinking |
| Hot-tempered and angered easily | Not finishing what you started |
Horizontal Position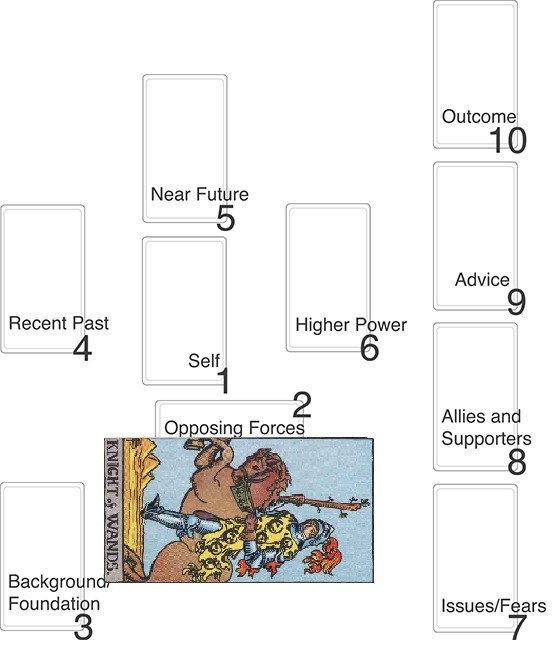 There are also spreads where the tarot cards pulled are placed on vertical as well as horizontal positions. If the Knight of Wands would sit in a horizontal position, it means your self-confidence is becoming very absorbing to the point of arrogance and bragging.
There is a say when you don't like someone, wish on them to become self-absorbed. When you become too full of yourself, you only see yourself and no one else. It is a good thing to have confidence and make yourself a priority, but this also comes with compromises that do not step over you, but you can kind of bend your desires to fit another, so in the end, all are happy and satisfied.
Knight of Wands – One card pull [Yes or No]

One Card Readings are for when you need a fast, straight to the point answer. You wish not to see the future events or past events. You just need a specific answer to the question for a present situation that is bothering you. You shuffle the cards, then choose only One Card, or you read the One Card that falls out while you are shuffling. Whichever method you use to pull the card, listed below are some of the questions and answers you may get when you pull the Knight of Wands.
Yes or No Answer
Upright Position: If you pull the card in an upright position, it means definitely Yes.
Reversed Position: If you pull the card in a reversed position, it also means Yes, but you may need to exercise some force of will.
For a Yes or No answer, the Knight of Wands represents Yes, as a card of the Cups Suit.
Knight of Wands – Love and Relationships

The Knight of Wands in a relationship reading means you are finding your ways back to each other. It may also indicate that you are considering traveling together. This may be a fast-paced relationship, but it doesn't necessarily mean that it will be one short-lived. You are both putting in the work, but it may also indicate that you should spend more quality time together, sharing more and getting too know each other more.
How someone sees you or feels about you?
They see you as someone who confident, physically beautiful, someone who may be into the glamour and loves to spend money on their beauty and looks. For them, you are charming and breathtaking. They love your adventurous side, your free spirit, and that you are not afraid to give some action or get your pretty hands dirty.
Just starting dating?
If you have started dating this new person, the Knight of Wands indicates somebody with whom you may have a passionate relationship. They may see you as someone that is not afraid to fight for their freedom, and go beyond the social norms, invent a whole new mindset and be avant-garde. They may see you as someone who is not afraid to try anything under the sun, and this fact about you excites them.
What not to do?
In terms of what not to do, it would advise you to take care of others' needs also. To have a good relationship, you need to stop thinking only about yourself. If you are shopping and buying nice things for you, why not also put a gift for your person on that basket? If you are going on a trip, take your person with you, especially if you have not done that in a long time. You need to remember that the world doesn't revolve around you. Don't be so self-consumed that you consume your relationship with you.
Reverse Position (Love and Relationships)
A reversed Knight of Wand would indicate that your person may not be very loyal to you. They are reckless, not taking any responsibility, self-absorbed to the point of being straight down narcissist. This may indicate a partner who is not mature enough for a relationship, or even someone that is bored and wants out of it. Sometimes, it also indicates someone that may be hot-tempered to the point of becoming volatile and abusive.
Knight of Wands – Finance, Business and Career

The Knight of Wands pulled in a business-related question would indicate that you are starting your own business or you are stepping up the career ladder. You are aware of your skills, you are determined, and you have the ambition and the drive to make your dreams work for you.
You may also have that special nose for business. It may also indicate that to be happy you have to be traveling or working on the field because a job at the deck will drive you crazy.
What not to do?
In business, this card would advise you to be true to yourself, your abilities, your skills, your talents, and figure out where you want to be in 5 years down the line. Sure, you may have a diploma, and you think now you have a profession, but when you get on the field, and you don't like what you graduated on, it may indicate either you chose the wrong career, or more possibly you don't know who you want to be. It would help to visualize yourself in different situations or job positions and see where you find yourself most.
Reverse Position (Business and Finance)
It indicates that possibly you do not know what you want for yourself, and you are continually changing jobs to find the right fit. You do not know what you want. In this era we are living in, changing jobs is not bad anymore, but if you can't keep a job for at least longer than one year, than it's not a problem of building experience, rather a problem that you haven't found yourself yet.
Knight of Wands – Timing
When will something happen answer?

If it is a question that involves around the timing of an event and you pull the Knight of Wands, this would mean that whatever you desire or wonder about will manifest pretty soon. How soon is that? It would be kind of complicated because it would mean springtime, of a Zodiac Sign season Aries, Leo, or Sagittarius.
The way you want to interpret this is keeping in mind that whatever you are asking about is coming pretty soon. From there, you would figure out the time. For example, if it is summertime when you are doing the reading, it would not indicate that your desire will manifest in spring. The highest possibility is that it would manifest during Leo Season or the upcoming month.
In Tarot or any other divination works, it is rare to foretell the future in years because the choices we make along the way alter that future a lot.
Knight of Wands – The Message Answer

Sometimes, we don't have a specific question. We just want to know how our day will look like, or how we should approach the day ahead. This reading is best performed in the morning, so you form an idea of what that day will bring you.
Upright
Upright The Knight of Wands foretells a day that will go well. You may find yourself getting complimented a lot, or people may find you more charming than usual. You may even get a date.
Reversed
If you pull the Knight of Wands in reverse, it foretells a day when your arrogance may level up, which will cause friction with others. You may even find yourself doubting your skills internally but externally bragging to others, as well as coming up with fake stories only to show yourself more intelligent, adventurous, charming than you are.
Knight of Wands – Cards Combinations

In a psychic reading, there are at least six cards drawn, and each tarot card's meaning is interpreted along with the other cards, always bearing in mind the first question upon which the reading is conducted and aims to give answers. A psychic will see the tarot cards in a symbiotic relationship with one another, never try to read them one by one, but the whole drawing as a whole.
That's why it is essential to have a look at how the Knight of Wands communicates with the other Tarot Cards. Taking into account, there are 1010 Tarot Cards in a deck. We will have a look at how the Knight of Wands would be interpreted and affect the outcome of the reading in the light of Suits.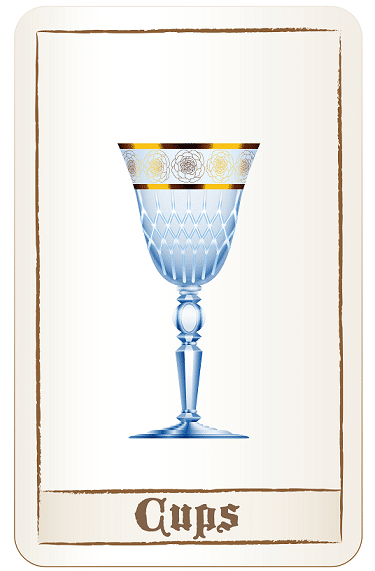 Interaction with the Cup Suits
The Cup Suits represent emotions, feelings, relationships, and contract-ships. If we were to draw the Knight of Wands with a tarot card from the Cup Suits, it would mean that you are an interesting person to be around, never dull or boring. You may also be someone that cheers others up and make even the quietest, laid-back people be more action-oriented, encouraged. You are the motivation for some people, and they love to absorb or feed on your energy.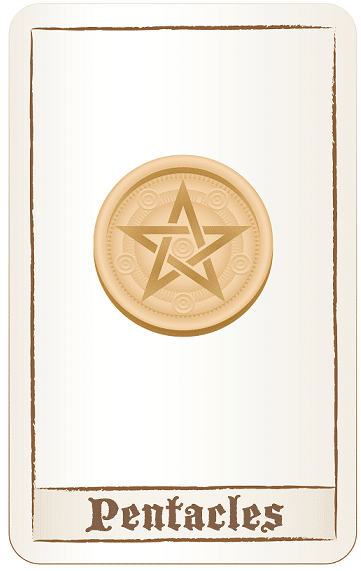 Interaction with the Pentacles Suits
The Knight of Wands and the Pentacles Suit is the right combination for your job or business matters. The Pentacles suit represents money, income, jobs, and if you draw this suit with the Knight of Wands, it would indicate a new business for you or a new job. You are an action-oriented person that cannot stand sitting around doing nothing. Though you have to reevaluate your steps as you tend to be someone that dives headfirst without double-checking if there are rocks in the bottom.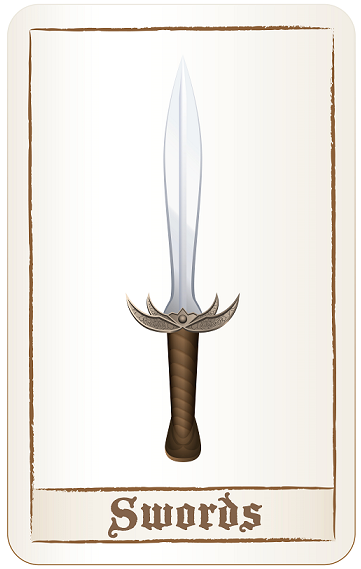 Interaction with the Swords Suits
The Swords Suit gets its share of being a negative suit, where most of the cards represent anxiety, failure, walking away. The Swords Suit, along with the Knight of Wands, would indicate that you may not only be a brag but also to the point of getting hot-tempered, angered easily, and throwing fist to the first sight of rivalry. It may also indicate that you are not very loyal, or you don't care what ruins you leave behind, as long as you are number one.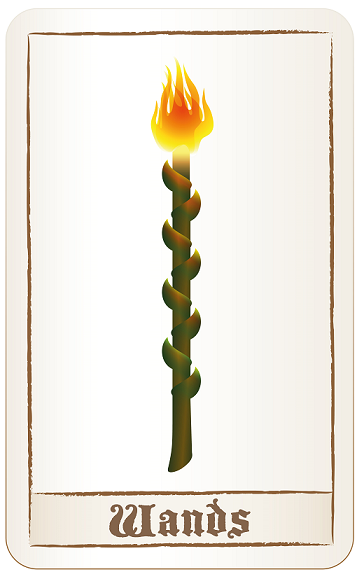 Interaction with the Wands Suits
The Knight of Wands, along with another card of the Wands Suit, means you are going to rise to some challenges that are risky but worth it. It may be your motivation or someone else competing with you. Either way, you are not one to shy away from a competition where you can show off your skills and charming personality. Be careful not to overestimate your abilities.
Overall, the Knight of Wands, either by itself or pulled in a tarot card draw, is a card that indicates a charming personality, self-confidence, and someone willing to live life to the fullest through motivating yourself and others as well.