Creepy crawlers: you either love them or hate them. Spiders strike fear in the hearts of many. Arachnophobia, the fear of spiders, is one of the more common phobia disorders around today. Let's have a look at the spiritual meaning of spiders in the Bible.
Truth be told, not all spiders are bad news. Many are non-venomous and take care of the unwanted pests around our homes for us.
Much like our own diverse takes on spiders and their meaning, the Biblical view can be dualistic as well.
The Spider Can be Seen as Both Good and Bad
The Bible holds meanings for spiders that are both good and bad. Throughout each passage, and depending on its context, the spiritual meaning of spiders in the Bible will vary. In order for us to realize the meaning that is the message for us, we must take into account our own life's context to paint the picture.
Because the meanings do vary greatly. For instance: some biblical meanings of spiders symbolize great work, humbleness, and protection. While other meanings for spiders have to do with evil and weakness.
I've also written an article about the biblical meaning of snakes.
What is the Spiritual Meaning of Spiders in the Bible?
Throughout the Bible, you'll notice spiders, and spider webs being mentioned. It can be confusing for the reader since all of the references to the spider varies from passage to passage.
Sometimes we see our crawly friend as a spiritual omen when other times the creepy creature pops in to remind us of wickedness.
The spider is seen as a symbol for great work
The spiritual meaning of spiders in the Bible is attributed to a higher calling. The spider is seen as small, but exceedingly wise, and with extraordinary abilities: such as weaving it's the web. In Biblical terms, the spider is a call for you to fulfill your dreams and purpose, by weaving your own web of excellence.
The Biblical meaning of spiders is of a humble creature
In life, and in the Bible, the spider only does the next thing in front of it. The spider is small, humble, extremely patient, and wise.
The spider, and the spider's web, is seen as a symbol for God's protection
One Biblical meaning of spider's is that they are sent as protection from God, that the spider's web can shield us from evil.
You can think about the spider's web as a shield, which traps all that is out to harm us in it. And much like the spider is for us trapping evil in its web, it traps unwanted and harmful insects around our homes too.
The spider's web is seen in the bible representing fragility and weakness
The spiders' web is used in the Bible as a metaphor for something that's weak to rely on. In the book of Job, it's compared to the "trust in a hypocrite". The spiritual meaning of spider webs in the Bible is compared to evil acts in Isaiah, stating that they're useless and weak to us, much like the spider's web is.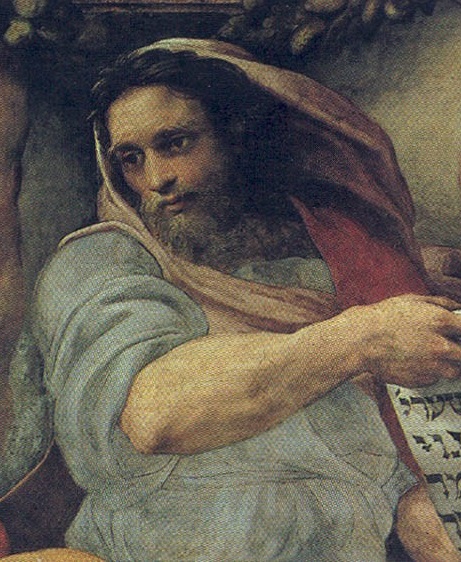 While the spider's web is used as a metaphor for something weak here, it doesn't necessarily mean that it is evil – only that the web may appear weak to us.
Therefore; it is useless for us to waste time spinning spider's webs, or trusting in something so fragile. For the spider though, the web as an amazing feat that serves it well.
In other instances, such as the one's above and below, the spider's web is seen as something powerful and sent from God.
God uses the spider's web to protect his people
God is seen in the bible using the spider's web to protect his people during the war. God seals off a cave with webs giving them spiritual protection.
Spiders in Dreams Meaning
In Christianity, the spider dream meaning is often tied to evil, lies, deceit, confusion, and evil spirits. Below you will see some spiritual meanings of spiders in dreams. Though, it is entirely up to the dreamer to interpret the dream in how it relates to them personally.
Fears
The spiritual meaning of spiders in dreams can be pointing you towards your fears. More specifically, a spider in your dream is letting you know that there are insecurities in your life that must be dealt with in order to become more fulfilled.
Hopelessness
Spiders in your dreams can mean that you are feeling trapped and hopeless – that there are situations in your life that you feel powerless to overcome. This dream could mean that you are holding onto fears or limiting beliefs that are keeping you feeling this way.
Success
To dream about a spider may be an indication of your success. This means that much like the spider of the bible who is humble, and does what's in front of it—what is necessary—so are you, and the spiritual meaning of spiders in dreams could be that your hard work is about to pay off.
Relationship problems
The biblical meaning of spiders in dreams could indicate the potential for a problem in your romantic life. This is only true if the spider you are dreaming about bites you. It could be a sign of an upcoming break-up or crises in your romantic relationship.
Deceit
A spider in a dream could be a warning that there is somebody in your life who is lying to you or doing you harm behind your back.
What's the Spiritual Meaning of Spiders for You?
Figuring out the meaning of your spider message will take self-awareness. Since every reference to the spider in the Bible is different—some are good, some are bad—it is up to you to put it into context within your own life.
There is plenty that you can do on your own to decipher the spiritual meaning of spiders in the Bible. If it's a dream, for instance; you may want to write down as much about the dream as you can remember.
And sometimes we're not able to figure out the spiritual meaning of spiders in the Bible on our own, and that's OK. In these times of spiritual questioning, it's important that we seek guidance in the forms of prayer and meditation.