The Fool holds number 0, and it is the tarot card that starts the Major Arcana cards.
The Fool tarot card, in its core, usually represents the drill of adventure, met with boldness and a sense of wonder. The Fool is associated with the air element, and its planetary ruler is Uranus.
The Fool Meaning
When drawing tarot cards, usually they are put in a vertical setting, spread on a timeline of the past, present, and future. In this kind of drawing, The Fool may come up straight, as well as reversed. Some psychic readers like to read reversed tarot cards. Some don't. Either way, the other tarot cards in the drawing will make up for the way the psychic reader conducts their readings, because a tarot card deck is connected to the energy of the psychic reader, so it 'talks' to them.
Upright Position
The Fool card would represent:
| | |
| --- | --- |
| New beginnings /journey | Embarking in the unknown |
| Spontaneity | Acting on impulses |
| Being carefree | Having faith in the new beginnings |
| Letting go of responsibilities and worry | Trusting the flow |
| Taking on a crazy chance | Following your heart's desires |
| Keeping a sense of wonder | |
Reverse Position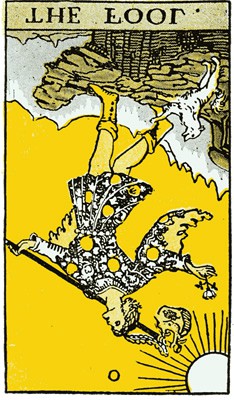 In a reverse position, The Fool would mean precisely the opposite of its core qualities, bringing in the drawing:
| | |
| --- | --- |
| Being reckless | Lacking direction |
| Apathy | Neglecting important issues |
| Irresponsible, irrational | Lacking faith or hope |
Horizontal Position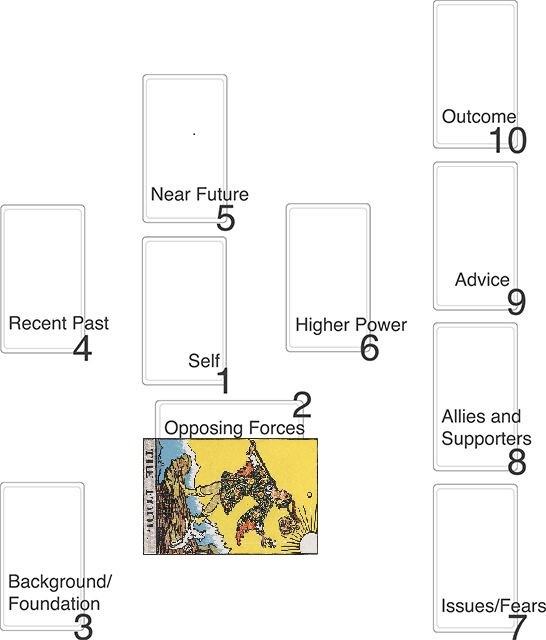 There are also spreads where the tarot cards pulled are placed on vertical as well as horizontal positions. Suppose The Fool would sit in a horizontal position, it advises you to save your boldness and be more responsible.
You can be bold and courageous, taking on risks and challenges because your heart desires so, or because you need to, but you don't also have to be irresponsible or irrational. You would not risk your life or someone else just because you are not thinking about responsibilities.
If you have a family to provide for, you can't just get up and live them to deal with life on their own because you feel you have fed up. You can take on risks on business, but still, be cautious and not invest the savings of a lifetime in a scheme just because someone convinced you it works.
The Fool – One card pull [Yes or No]

One Card Readings are for when you need a fast, straight to the point answer, you wish not to see the future events or the past events. You just need a specific answer to the question for a present situation that is bothering you. You shuffle the cards, then choose only One Card, or you read the One Card that falls out while you are shuffling. Whichever method you use to pull the card, listed below are some of the questions and answers you may get when you pull The Fool.
Yes or No Answer
Upright Position: If you pull the card in an upright position, it means Yes.
Reversed Position: If you pull the card in a reversed position, it means No.
For a Yes or No answer, The Fool represents Yes, as a card of the Major Arcana Suit.
The Fool – Love and Relationships

The Fool would signify that your relationship is pretty new. You may have just started the relationship with this person. You are experiencing the honeymoon phase in your relationship when you are getting to know each other and feeling the initial excitement.
If you are in a relationship that has been going on for years and you probably think it is time to commit, The Fool would indicate that your love interest or you are not ready for a commitment. If you find yourself in this situation, it suggests that the relationship is fickle and might be lacking the security a relationship should provide.
How someone sees you or feels about you?
The answer would be they see you as someone who likes to experience new things. They may hold themselves back a little because they see you jumping from one thing to the next. You may have had several relationships in the past, and even if you are certain about this one, your behavior may lead them to believe one day you'll leave them. On a brighter side, they may enjoy your love for adventure and new experiences, and you may be the one motivating them to live life to the fullest.
Just starting dating?
If you have started dating this new person, The Fool may indicate that your date may have butterflies in the stomach for you. Maybe they have not fallen in love with you, but you do excite them and push them to be more outgoing and carefree. They may be entertained by you and feel that you don't take things pretty seriously. You like to have fun. However, in the meantime, they may not take you seriously or may not want to commit to you long term because they don't see you as the type of person who would like to slow down or commit.
What not to do?
In terms of what not to do, it would advise you that if you want a commitment but your partner says they're not ready, they are not choosing you as their person, so you need to let them go and start fresh. People always know if someone is a possible future husband or wife, or if they are just there to date, but nothing more.
Even if in the first few months you both may not know where you see yourself in the future, after 3-6 months, you surely know what you want. It could also advise you to take the relationship slower, have more fun, especially if you have just met each other.
Reverse Position (Love and Relationships)
If you pull The Fool, reversed, indicates that your relationship is on shaky ground. You or your partner may not be investing much on one another, or you may think that this relationship is an added experience, a time to have fun, but you don't see each other for more than that. This can be both sided, or only one of you may feel this way. If you think this is your case, but you want to commit, you should communicate this with your partner and be sure where you stand with them.
The Fool – Finance, Business and Career

In business and career, The Fool is a good omen that indicates opportunities knocking on your door. It foretells a fresh start at the work area, be it either a new job opportunity or a business offer. It could also indicate that you are ready to put your ideas to work and manifest your dream goals.
Your energy levels are high, and it is the perfect time for you to show up, reach your hand and grab what you want. You will also inspire others with your high energy, and you will be able to push your projects forward.
What not to do?
The Fool would advise you to be bold and follow your heart's deepest desires. It is not working anymore, waiting around for the perfect moment, because that never comes. It is time for you to get to work, even if you notice your closed ones do not support you at first, you should have faith in yourself and have faith that everything will work out.
There is always the possibility that plans may fall apart, but that is another experience you will have under your belt and another story to tell. The Fool reminds you that there is nothing to fear.
Reverse Position (Business and Finance)
In this case, it could indicate that you may be thinking about quitting your job or closing your business and starting fresh on a blank page. You are feeling restless, and you want a new adventure. You should think twice before making any moves, or at least make sure you have a job to accept before leaving your current one. The Fool could indicate your inner energy, which may be just a passing phase, not your life decision.
The Fool – Timing
When will something happen answer?

If it is a question that involves around the timing of an event and you pull The Fool, it foretells that the event or your desire that you are working on manifesting will come to you in unexpected ways or when you least expect it.
The Fool – The Message Answer

Sometimes, we don't have a specific question. We just want to know how our day will look like, or how we should approach the day ahead. This reading is best performed in the morning, so you form an idea of what that day will bring you.
Upright
The Fool would foretell a day when you may be full of new ideas, vibrating higher and being more motivated than usual. It could also indicate that you will start something new that day, even if it is only the first step.
Reversed
If you pull The Fool in reverse, it indicates a day when you may neglect your responsibilities while feeling stuck in place and wasting your time procrastinating. You may be experiencing a creativity block and be out of energy.
The Fool – Cards Combinations

In a psychic reading, there are at least six cards drawn, and each tarot card's meaning is interpreted along with the other cards, always bearing in mind the first question upon which the reading is conducted and aims to give answers. A psychic will see the tarot cards in a symbiotic relationship with one another, never try to read them one by one, but the whole drawing as a whole.
That's why it is essential to have a look at how The Fool communicates with the other tarot cards. Taking into account, there are 78 tarot cards in a deck. We will have a look at how The Fool would be interpreted and affect the outcome of the reading in the light of Suits.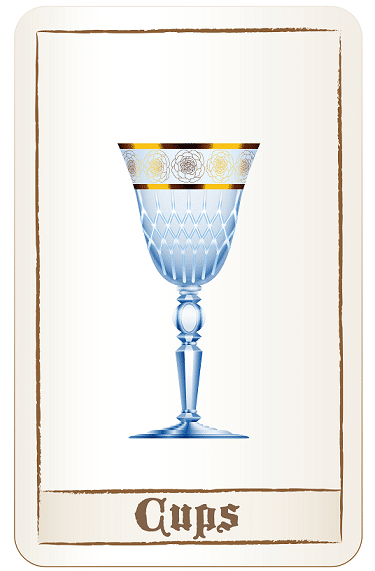 Interaction with the Cup Suits
The Cup Suits represent emotions, feelings, relationships, and contract-ships. This suit is associated with the Water element. If we were to draw The Fool along with the Cup Suits, this is a spread that indicates you may be starting a new relationship, or you may decide to be back on the dating field. Though this suggests that you just want to meet new people, have fun, possibly date someone, but The Fool does not foretell commitment. Maybe you just came out of a long relationship, so you do not want to commit again this soon.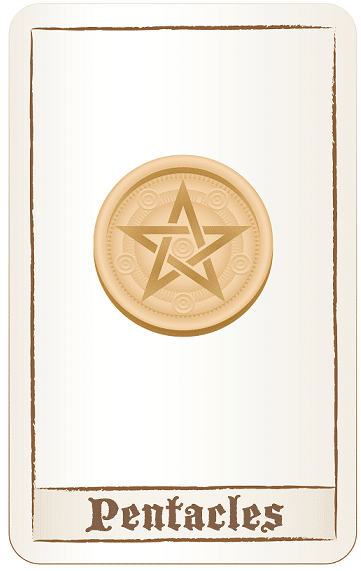 Interaction with the Pentacles Suits
The Fool, along with another card of the Pentacles Suit, foretells new job and business projects, opportunities, and ideas. This spread can indicate that you will start a new stream of income, or if you have already set one in place, it can indicate that you will see the financial results of that hustle. Depending on the surrounding cards, you can see if the hustle will be beneficial for you or if it won't bring any real income in, for example, if The Fool is placed next to the Five of Pentacles.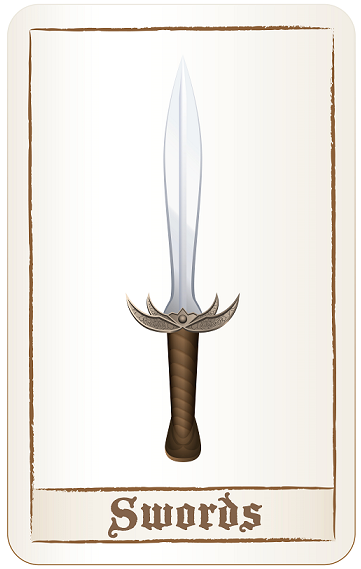 Interaction with the Swords Suits
The Swords Suit, along with The Fool, is also an interesting drawing. The Swords Suit has a reputation for being a negative suit. This spread would indicate that the past conflicts or whatever problem is still lingering unsolved in your life, have not affected your spirit. You know how to keep yourself upbeat. Though it can also indicate that the problems won't go away unless you work on them, you are choosing to ignore your responsibilities and act like everything's fine. It can indicate a new start that will dissolve the old issues.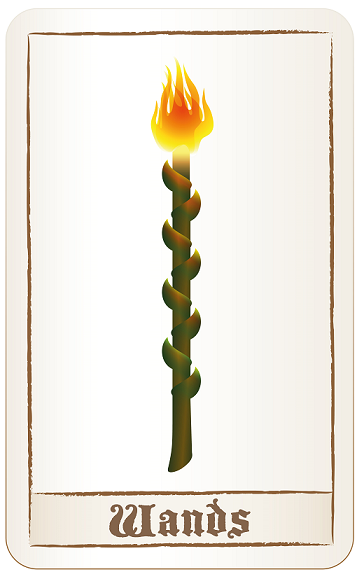 Interaction with the Wands Suits
The Fool and the Wands Suit is a combination that foretells action on a fresh idea or new beginnings. You may have spontaneously decided to take on a new risk or challenge, and you are eager to make the best out of it. You may see this as an adventure, and the excitement is pushing you to move fast. However, if you feel you are moving too fast and jumping into things without educating yourself first, you should take a step back and reconsider.
Overall, The Fool, either by itself or pulled in a tarot card draw, is a card of new beginnings, fresh new ideas, being bold, and loving a good adventure into the unknown.