In medieval art, Archangel Michael is frequently represented as an armored soldier bearing weapons such as a body shield inscribed with a cross, and with a sword he usually uses in the "great battle of heaven" to combat the dragon.
Archangel Michael is frequently called upon, especially when it comes to spiritual defense and healing. He is the ideal bodyguard of all, having tremendous strength, control and courage. Archangel Michael leads to the meaning of our lives, and he can also lift our psychic vibrations and inner forces. He may also help us expel any harmful energy from our personal space or remove any negative energy.
His power is masculine and grandiose. When he's around, he fills up lots of space in a room, covering you with a divine light. He doesn't seem to chat very much, but he's really quick and straightforward when he does. When you feel afraid, or feel any dark forces, and want him to clear up your personal area or properties, you can depend on him for protection.
What's Archangel Michael story?
In the Book of Daniel, Michael is identified three times. The belief that Michael was the Jews' advocate became so widespread that Michael came to hold a certain position in the Jewish liturgy, despite the rabbinical prohibition against appealing to angels as intermediaries between God and his people.
Michael, in the New Testament, leads God's troops against the forces of Satan in the Book of Revelation, where he defeats Satan during the battle in heaven. Michael is explicitly referred to as "the archangel Michael" in the Epistle of Jude. Christians founded sanctuaries for Michael in the 4th century, when he was first used as a healing angel. Over time, his position became that of a defender against the forces of evil and the commander of the army of God.
What are Archangel Michael's powers?
Michael is the leader of all the Archangels, the first Angel created by God, and is in charge of security, bravery, power, truth and dignity. Physically, mentally and psychologically, Michael protects us. He also oversees the function of the light worker's life. Michael has a blazing sword he uses to sever etheric cords and shield us from Satan and adverse entities.
If you are under psychological attack or if you feel that you lack determination, inspiration and commitment to your values, bravery, direction, capacity, vitality, self-esteem, integrity, call on Michael. Michael makes us understand the meaning of our lives and he is indispensable to lightworkers who help protect, clear space and release spirits.
Without losing our honesty, Michael encourages us to pursue our reality and helps us to discover our true nature and to be loyal to who we really are. Other occasions that you can find Michael helpful are when your work is too stressful to meet unreasonable deadlines, when you have an addiction, whether you are very ill and suffering from a disease, or terminal illness, and even nightmares.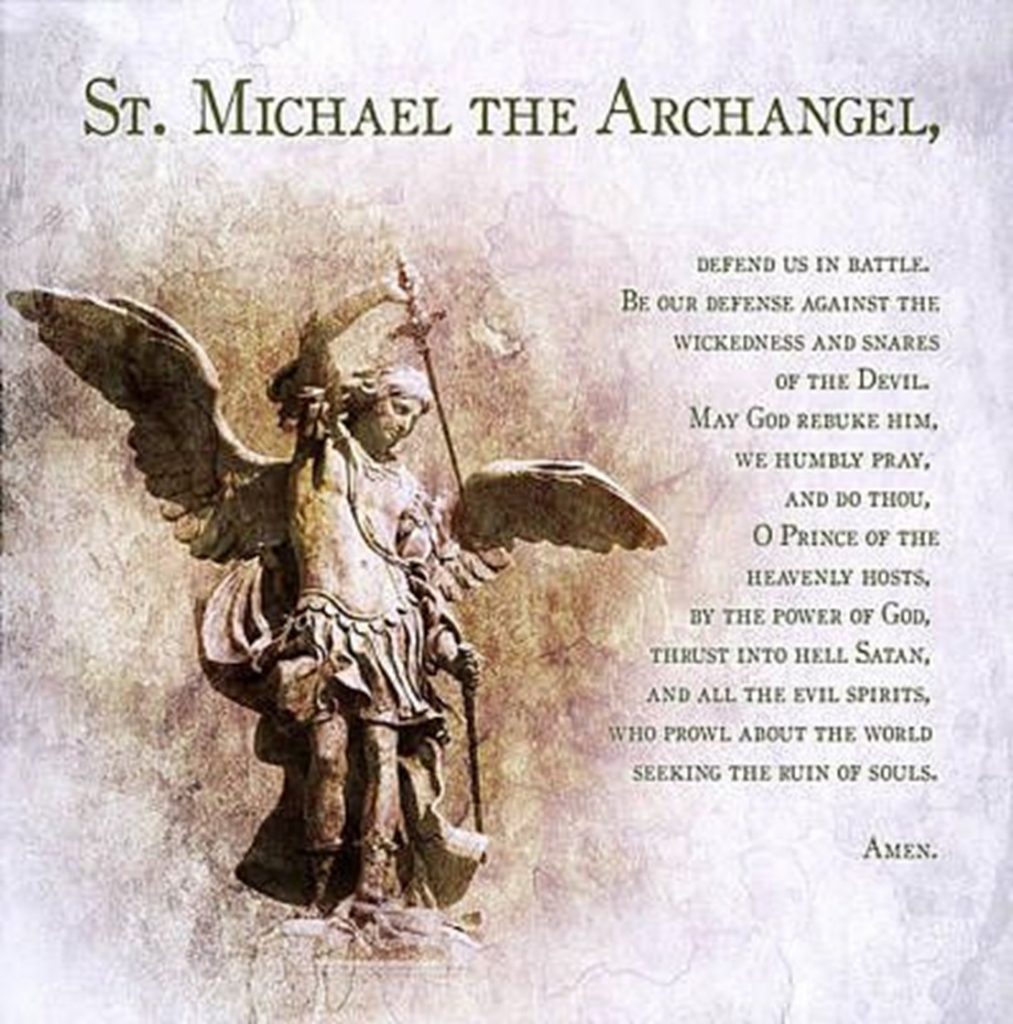 Archangel Michael Powers
| | |
| --- | --- |
| Protection | Physical, Spiritual, Mental |
| Commitment to Higher Values | Virtue, Bravery, Willpower, Integrity |
| Motivation | Pursue your true dreams |
| Healing | Physical and Spiritual |
Signs that Archangel Michael is visiting you.
Archangels may give you specific signs to let you know that they want to work with you. They may also give signs that they are near, protecting you, and opening your roads.
If Archangel Michael is near you, or wants to work with you, these are some of the signs that you would see in your daily routine:
A Dream – the most common sign that an archangel would give you, is appearing in a dream. They would guide you in your dream, or just appear as a vision. If you do remember the dream vividly when you wake up, this is a sure sign that they are trying to contact you.
Breadcrumbs sprinkling – this may be a subtle sign, but nonetheless important. You may not figure it out the first time around, but this sign will continue to appear until you understand the message.
Vivid colors or auras – If you happen to see vivid colors in the corner of your eye, or when directly looking at something, you may not have an illness, but you are getting signs that Archangel Michael is near you. You may want to distinguish the colors that you see. If Archangel Michael is contacting you, you may see color flash of blue and purple.
A sensation on your skin – you will be amazed of all the ways the Spirits will contact you. You may feel cold in a warm room, or warm in a cold room. If you suddenly feel warm, it may be very well Archangel Michael trying contact you. Archangel Michael is depicted as a Spirit of the Sun, therefore you will feel the warmth and the joy of a sunny day.
How to know if it is a trickster spirit rather than Archangel Michael?
When you first start on your spiritual journey, you may not know yet how to protect yourself, or your Spirit Guides have yet to adapt to protecting you on your new journey. This is the time when you are most vulnerable to trickster spirits, even though it happens all the time, to even more advanced spiritual practitioners.
These are the definite signs you are dealing with a trickster spirit:
Feeling a presence when you are in a vulnerable position (grieving someone, fearing abandonment, fighting with your loved ones, anger issues, doubting everything, etc.). A trickster spirit will feed on these emotions, and also fuel them even more.
Trickster spirits are those spirits who appear to be as someone else, trying to get something from you, while making you think you are talking to the Spirit you want to talk. In most cases, trickster spirits are not dangerous, they won't affect your life, but they will play games with your mind. If you are in a vulnerable position,
for example, you are triggered by the loss of a loved one, or you want to know what your partner is doing when they're not with you, it is easier for trickster spirits to come in, and play with you.
You will be asked to offer something to them, straight away. The first thing a trickster spirit will ask of you, is for you to offer something to them. They will usually start with asking for small things like a fruit, or a flower, or a cup of milk, or go for big ones like a dog, a goat, and other animals. They will push you to fulfill their desire, because they will in turn, give you the information you have been seeking. If you are in a vulnerable position, you are desperate for that answer, and they can feel that.
However, any spirit will usually be bound to tell you the truth, but you have to ask the right question. If they claim to be Archangel Michael, you shall ask more personal question, like what's his favorite color, what's yours, what's in your heart, what's your tomorrow going to be like, what's Archangel Michael going to help with, what prayer should you speak, etc. If you are dealing with a trickster spirit, you will notice that they won't make sense, or they will focus on what they want, rather than the question posed.
Trust your intuition. If you feel the answers from your spirit are tricky, or they don't make sense, it's because a trickster spirit doesn't really know the truth, so they are trying to confuse you with half-answers, or nonsense answers.
A Spirit that holds power, such is Archangel Michael, will answer straight away. If they can't provide an answer, they will give you the reason for it. You won't have to try, and decipher what they may be saying, and you won't get answers that don't make sense, or that do not relate to the question at all.
How can you work with him?
As with any Archangel, if you want to work with them on the long term, you should build an altar for them. Archangel Michael's blessed day is Tuesday, so you would want to start building his altar on Tuesday. You should approach your spiritual work with Archangel Michael following these steps:
Place the Altar. You have to find a high table, that won't be disturbed, and cover it with a white cloth. Then, you have to put a statue of Archangel Michael, or a photo of him. If you can't afford a quality statue, or photo, it is just fine if you print a photo of him from the internet. You only have to make sure that the Spirit in the picture is Archangel Michael.
Dedicate a candle to her. You may need to get a blue candle to light for him, and ideally light it every day. You should set a cup of water on the altar, which you change, and refill every other week. You may also want to put a cross on your altar. This is the basic altar, but if you want, you may share your daily food with your Archangel, or leave flowers on his altar.
Spiritual Work on your Altar. All the spiritual work that you want to invoke the Archangel Michael's powers, you should do in front of, or on, the altar. You may write a petition, or light a candle, and pray on what you want to manifest. Your Archangel will hear your wishes, and if it is on your best interest, he will grant it.
What can you work with him on?
Archangel Michael represents communication, and he rules the Throat Chakra. You may want to work with him on any situation that evolves the need for clear communication, or you want your voice to be heard.
You can also ask him to bestow upon you the willpower to work on your goals, or just go through your day. Archangel Michael is said to have strong willpower, and he needs it to protect the human realm on a daily basis. You may want to embrace the same will to complete your own tasks, or manifest your dreams
Another spiritual work you can do with Archangel Michael is finding courage. When you are facing adversity, or challenges that you would like a helping hand with, you can call forth Archangel Michael to bestow upon you the necessary courage to conquer your fears.
You can work with him on releasing negativity, and cleansing your space of any negative energy that is attached to you. Whenever you need to release anxiety, or fear, or heal your anxiety issues, you can ask Archangel Michael to aid in your healing, and recovery.
Prayer for Archangel Michael
You can pray at the church, or you can light a candle and say your prayer to Archangel Michael, asking of him what you need in your life. You don't necessarily need an altar for him, even though it is advised to build an altar for the Archangel if you wish to work with him every now and then.
The prayer for Archangel Michael:
"Oh most noble Prince of the Angelic Hierarchies, valorous warrior of Almighty God and zealous lover of His glory, terror of the rebellious angels, and love and delight of all the just angels, my beloved Archangel Saint Michael, desiring to be numbered among your devoted servants, I, today offer and consecrate myself to you, and place myself, my family, and all I possess under your most powerful protection. I entreat you not to look at how little, I, as your servant have to offer, being only a wretched sinner, but to gaze, rather, with favorable eye at the heartfelt affection with which this offering is made, and remember that if from this day onward I am under your patronage, you must during all my life assist me, and procure for me the pardon of my many grievous offenses, and sins, the grace to love with all my heart my God, my dear Savior Jesus, and my Sweet Mother Mary, and to obtain for me all the help necessary to arrive to my crown of glory.Defend me always from my spiritual enemies, particularly in the last moments of my life. Come then, oh Glorious Prince, and succor me in my last struggle, and with your powerful weapon cast far from me into the infernal abysses that prevaricator and proud angel that one day you prostrated in the celestial battle. Amen."
If you want to pray on a wish of yours, you need to light a candle for Archangel Michael, and this is the candle that will represent him, and the light that will guide him to come to you. If you pray at a church, you don't need a candle for him. Other than the candle that represents Michael, you will need to light another candle that represents your prayer, or desire.
Healing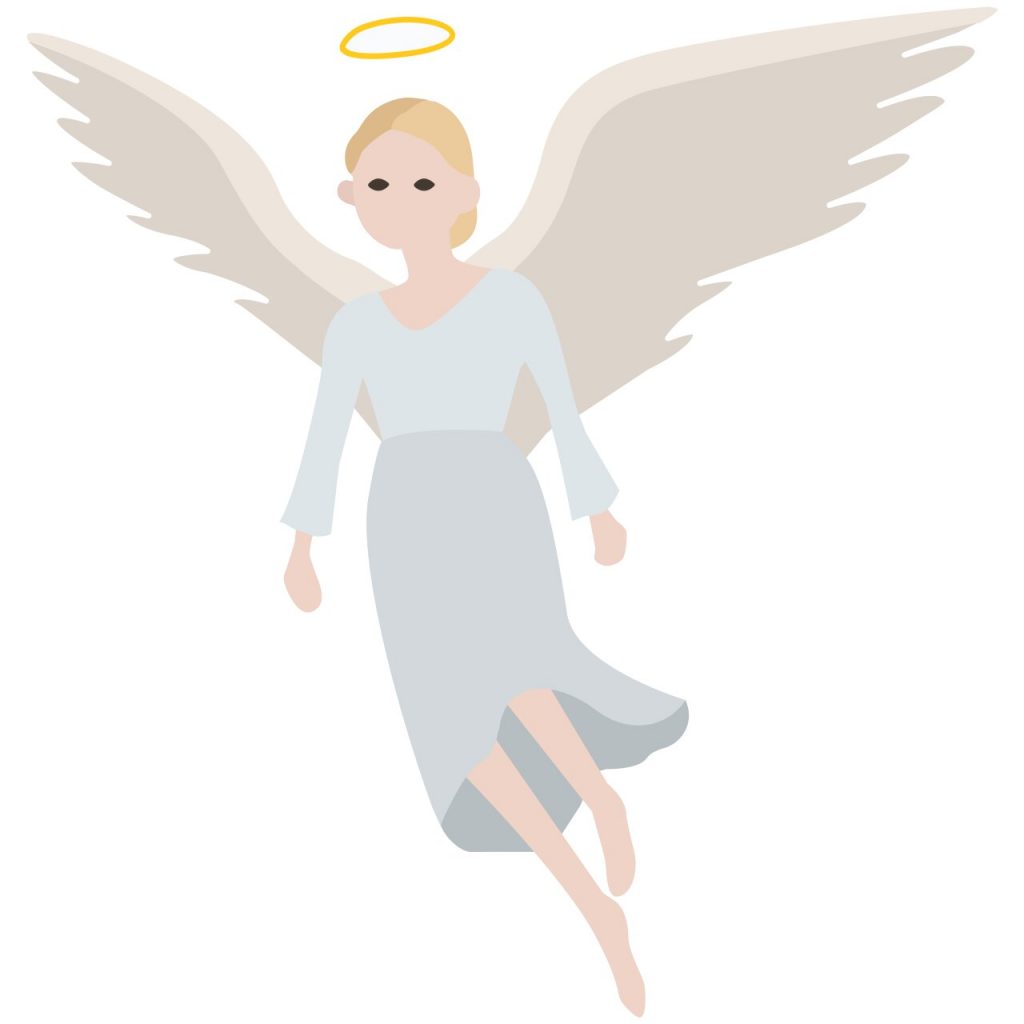 When you are in need for healing, either for yourself, or somebody else, you can pray to Archangel Michael to allow you to heal yourself or others, or for him, to use his healing powers for you. You may speak a prayer as easy as "Archangel Michael, please bless me with strength, and courage, to heal and cleanse myself, and overcome all the challenges that lie before me. Amen."
Or you can take it a little further, and tell him what you want him to do, through these words:
"Enable me to see more clearly and remove everything that is stopping me from getting what is for my best and greatest benefit. Remove blocks in all aspects of my life that stand in the way of me having maximum fitness, longevity, love, stable relationships, harmony, joy, and success. Assist me to see what I need to see beyond the misperceived impressions of the reality that I might have for myself. Help me know what steps are right for me at this time to take. Guide me to remember and have the courage to do what is for my greatest and greatest benefit, so that in all areas of my life I will prosper. Amen."
You may light a blue candle, or a green one, because these colors stand for healing, cleansing, and grounding. You want to nourish yourself, and bring life back to something that was touched by a disease. If you don't have these colors, a white candle is just fine.
Finances

If you are in need for help regarding your financial situation, or to open your path to the career that you want to follow, you can pray to Archangel Michael, using the following prayer:
"I pray for support and blessings with the infinite riches of learning how to succeed financially. Help me know what I can do for myself to generate limitless abundance here on earth in all areas of my life. Direct me to see clearly what will make the greatest financial breakthrough for myself. Remove and restore all the old conditioning that gets in the way of me living a prosperous life, thinking forms, values, and other people's resources. I am open to obtaining all that is socially, physically, emotionally, spiritually, and psychologically for my greatest and best interest. Show me (clearly) what choices will be for my greatest benefit, creating the most financial security in my life. Support me, even if I don't believe I can do it, to establish utter financial independence for my life. Amen."
You may light a green, or yellow candle, because these colors represent abundance, wealth, and joy. If you don't have them handy, you may always light a white candle. Make sure to have a separate candle lit for the Archangel Michael.
Love

If you have been having a hard time finding love, or you can't seem to get along with your partner, you may ask upon Archangel Michael to settle the situation between you and your partner, and bring true love your way. However, you should keep in mind that Archangel Michael is not the one to call upon matters of love at first, but if you only work with him, it is fine.
You will need to light a pink, or red candle, to represent your wish for love, and speak this prayer:
"Great and powerful Archangel Michael, I ask you to bless me through my day with your love and protection. Stay by my side, please, and direct my acts and words to come from a place of love. I ask you to fully cleanse my vibrations and energies of harmful beliefs and emotions. Please also dismiss my concerns and avoid confusion. Help me to feel the light, love and joy that exists in every minute absolutely and completely, and lead me to my highest good. Amen."
What to be cautious about?
You may think that Archangels are Angels of light, and they intent to help you become your best self, and manifest your best dreams. This is true. However, what you may fail to realize, is that Archangels do not take into account what you may lose along the way.
For example, you may ask to settle a situation between you and your partner, but after you pray to the Archangel, you and your partner break up. Your prayer was answered, even though it may not have been what you meant. Or another example would be, if you ask for a larger amount of money to come your way, and then your grandparents die, and you inherit their legacy. Your desire was answered, but not in the way that you wished it to be.
Therefore, you have to be cautious what you wish for. If you want more money, you should always make it clear that you don't want anybody to get hurt, or you may name the exact sources that you want your money to come from (business, job promotion, etc.).
On another note, you should always be careful not to make promises that you can't keep, or that you don't intend to keep. These are the promises that you don't fulfill, after your desire has been granted, and it is as simple as bringing them flowers, or offering food everyday for a week. These may also be promises like you will stop smoking, or drinking, if they grant you the promise. If you fail to uphold any promise that you make them, at the best, the Archangel won't work with you anymore, and at the worst, they will take whatever they granted you, and more.