Raphael is sometimes portrayed carrying a staff, and is said to guard pilgrims on their trips. He is often portrayed carrying or standing on a fish, alluding to his use of the fish's gall to heal Tobit. Early mosaics often depict him and the other archangels dressed as Byzantine courtiers.
Archangel Raphael promotes improved health and spirituality by assisting with inner and outer healing, on all levels. He seems to be able to relieve a lot of past pain, or past trauma. He is well-known for assisting others who help others recover, including physicians, nurses, and even spiritual healers. He aids all of God's creations, not just humans.
His aura radiates love and kindness. His words are kind and considerate. He talks with the intention of comforting and healing wounds from the past and present. You should turn to him when you're in need of spiritual, mental, or physical healing. Remember that he aids humans who can cure the physical wounds.
What's Archangel Raphael story?
Raphael is one of the three angels who appeared to Abraham in the oak grove of Mamre, in the Hebron area, according to the Babylonian Talmud. Michael marched in the centre, with Gabriel to his right and Raphael to his left, as the greatest. All three angels were given a particular task to complete. Gabriel's mission was to eliminate Sodom; Michael's mission was to tell Sarah that she would have her child Isaac in a year; and Raphael's mission was to cure Abraham and save Lot . While Raphael's mission involved two operations, they were deemed a single mission since both actions saved lives.
Travelers, the blind, nurses, doctors, medical professionals, matchmakers, Christian union, and Catholic studies are all patronized by Saint Raphael. He was respected in Catholic Europe as a special protector of fishermen and as a special opponent of the devil. On the corner of Venice's Doge's Palace, there is a sculpture depicting Raphael holding a parchment on which is written: "Efficia fretum quietum" (Keep the Gulf quiet).
What are Archangel Raphael's powers?
Archangel Raphael has been entrusted with the healing of humanity on all levels, but particularly the healing of all living creatures' physical bodies. Physical healing is supported by Archangel Raphael. When you're sick, he'll be there for you, and whether you're a healer or work in healthcare, you can count on him to be there for you. When it comes to mental health or addiction, Raphael will show you how to let go of anxiety and tension so that you can find inner peace. He will always steer you in the direction of peace.
A healing emerald green light is associated with Archangel Raphael. You can imagine this light surrounding any health issue you need his assistance with.
It is said that Archangel Raphael had complete power over the weather, and he could easily summon massive storms. The simple fact that he has arrived on Earth has the potential to trigger lightning storms.
Raphael, like all archangels, was capable of generating massive quantities of energy and releasing a holy light capable of destroying humans, demons, monsters, and angels from his vessel. He may use it as a strong burst of light that appears to manifest as kinetic force, allowing him to definitively throw or repel items over a long distance.
Archangel Raphael Powers
| | |
| --- | --- |
| Healing | Physical illnesses |
| Power | Destroy your enemies |
| Knowledge | Invoked to learn the deepest secrets of the Universe |
| Courage | To follow a hard path |
Signs that Archangel Raphael is visiting you.
Archangels may give you specific signs to let you know that they want to work with you. They may also give signs that they are near, protecting you, and opening your roads.
If Archangel Raphael is near you, or wants to work with you, these are some of the signs that you would see in your daily routine:
Archangel Raphael may appear as a deer, as a sign of healing assurance and a reminder to be careful with yourself and others during the healing process.
A Dream – the most common sign that an archangel would give you, is appearing in a dream. They would guide you in your dream, or just appear as a vision. If you do remember the dream vividly when you wake up, this is a sure sign that they are trying to contact you.
Breadcrumbs sprinkling – this may be a subtle sign, but nonetheless important. You may not figure it out the first time around, but this sign will continue to appear until you understand the message.
Vivid colors or auras – If you happen to see vivid colors in the corner of your eye, or when directly looking at something, you may not have an illness, but you are getting signs that Archangel Raphael is near you. You may want to distinguish the colors that you see. If Archangel Raphael is contacting you, you may see color flash of blue and purple.
A sensation on your skin – you will be amazed of all the ways the Spirits will contact you. You may feel cold in a warm room, or warm in a cold room. If you suddenly feel warm, it may be very well Archangel Raphael trying contact you.
How to know if it is a trickster spirit rather than Archangel Raphael?
When you first start on your spiritual journey, you may not know yet how to protect yourself, or your Spirit Guides have yet to adapt to protecting you on your new journey. This is the time when you are most vulnerable to trickster spirits, even though it happens all the time, to even more advanced spiritual practitioners.
These are the definite signs you are dealing with a trickster spirit:
Feeling a presence when you are in a vulnerable position (grieving someone, fearing abandonment, fighting with your loved ones, anger issues, doubting everything, etc.). A trickster spirit will feed on these emotions, and also fuel them even more.
Trickster spirits are those spirits who appear to be as someone else, trying to get something from you, while making you think you are talking to the Spirit you want to talk. In most cases, trickster spirits are not dangerous, they won't affect your life, but they will play games with your mind. If you are in a vulnerable position,
for example, you are triggered by the loss of a loved one, or you want to know what your partner is doing when they're not with you, it is easier for trickster spirits to come in, and play with you.
You will be asked to offer something to them, straight away. The first thing a trickster spirit will ask of you, is for you to offer something to them. They will usually start with asking for small things like a fruit, or a flower, or a cup of milk, or go for big ones like a dog, a goat, and other animals. They will push you to fulfill their desire, because they will in turn, give you the information you have been seeking. If you are in a vulnerable position, you are desperate for that answer, and they can feel that.
However, any spirit will usually be bound to tell you the truth, but you have to ask the right question. If they claim to be Archangel Raphael, you shall ask more personal question, like what's his favorite color, what's yours, what's in your heart, what's your tomorrow going to be like, what's Archangel Raphael going to help with, what prayer should you speak, etc. If you are dealing with a trickster spirit, you will notice that they won't make sense, or they will focus on what they want, rather than the question posed.
Trust your intuition. If you feel the answers from your spirit are tricky, or they don't make sense, it's because a trickster spirit doesn't really know the truth, so they are trying to confuse you with half-answers, or nonsense answers.
A Spirit that holds power, such is Archangel Raphael, will answer straight away. If they can't provide an answer, they will give you the reason for it. You won't have to try, and decipher what they may be saying, and you won't get answers that don't make sense, or that do not relate to the question at all.
How can you work with him?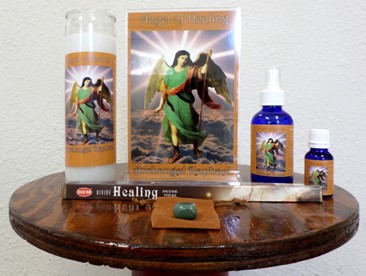 As with any Archangel, if you want to work with them on the long term, you should build an altar for them. Archangel Raphael's blessed day is Wednesday, so you would want to start building his altar on Wednesday. You should approach your spiritual work with Archangel Raphael following these steps:
Place the Altar. You have to find a high table, that won't be disturbed, and cover it with a white cloth. Then, you have to put a statue of Archangel Raphael, or a photo of him. If you can't afford a quality statue, or photo, it is just fine if you print a photo of him from the internet. You only have to make sure that the Spirit in the picture is Archangel Raphael.
Dedicate a candle to her. You may need to get a green candle to light for him, and ideally light it every day. You should set a cup of water on the altar, which you change, and refill every other week. You may also want to put a cross on your altar. This is the basic altar, but if you want, you may share your daily food with your Archangel, or leave flowers on his altar.
Spiritual Work on your Altar. All the spiritual work that you want to invoke the Archangel Raphael's powers, you should do in front of, or on, the altar. You may write a petition, or light a candle, and pray on what you want to manifest. Your Archangel will hear your wishes, and if it is on your best interest, he will grant it.
What can you work with him on?
Archangel Raphael represents healing. It is said that He is the Archangel with the power of resurrection. Even though, it is not possible to bring back to life someone, yet, his powers can be used to heal someone who is very ill. A skilled healer can even heal cases of cancer. However, medical advice should still be followed.
You can also ask him to bestow upon you the courage, and stubbornness, to follow your own path in life, or the path that it is meant for you. You can call upon him when you are dealing with obstacles on your path, or if you find a lot of adversary, that you don't know how to surpass. It may happen that people are against you, or you feel that your path has been blocked, by your own subconscious thoughts, or even by hexes.
If you have enemies, or people that have willingly wronged you, or crossed your path, then you can ask Archangel Raphael, not only to clear your path, but also to hit your enemies back. Archangel Raphael may help build protection around you, and your home. He may also help to win over your enemies.
Prayer for Archangel Raphael
You can pray at the church, or you can light a candle and say your prayer to Archangel Raphael, asking of him what you need in your life. You don't necessarily need an altar for him, even though it is advised to build an altar for the Archangel if you wish to work with him every now and then.
The prayer for Archangel Raphael:
"O' Raphael, Divine Physician! Messenger of God! Labbiel the Rescuer! Raphael! Fleet-footed Hermes! Six-Winged Angel of Mercury and the Sun who bringeth Healing in Thy Wings! Raphael! Serpent-Bearer! Psychopomp! Lord of Crossroads! Raphael! Revealer of Loagaeth, the Speech From the Logos! Lord of Initiation! Light of the Sacred Lamp! Fool! Mage! Protector of Lovers! O friendly companion of Tobias, who protected him from evil upon his long journey, as you protect us upon ours. As the Patron of writers, teachers, and mages, you are the source of our life and livelihood. You are the Chief Archangel of my Order. Therefore, I ask that you come and partake of these offerings, prepared in thy honour and to the splendour of the Lord of Hosts! May you find them pleasing and empowering, and bear our offerings and prayers of thanksgiving to the Divine Court. Cast your light before us upon the Path, and offer your blessings upon my household, my family, and business. In the name of Elohim Zabaoth. Amen."
If you want to pray on a wish of yours, you need to light a candle for Archangel Raphael, and this is the candle that will represent him, and the light that will guide him to come to you. If you pray at a church, you don't need a candle for him. Other than the candle that represents Raphael, you will need to light another candle that represents your prayer, or desire.
Healing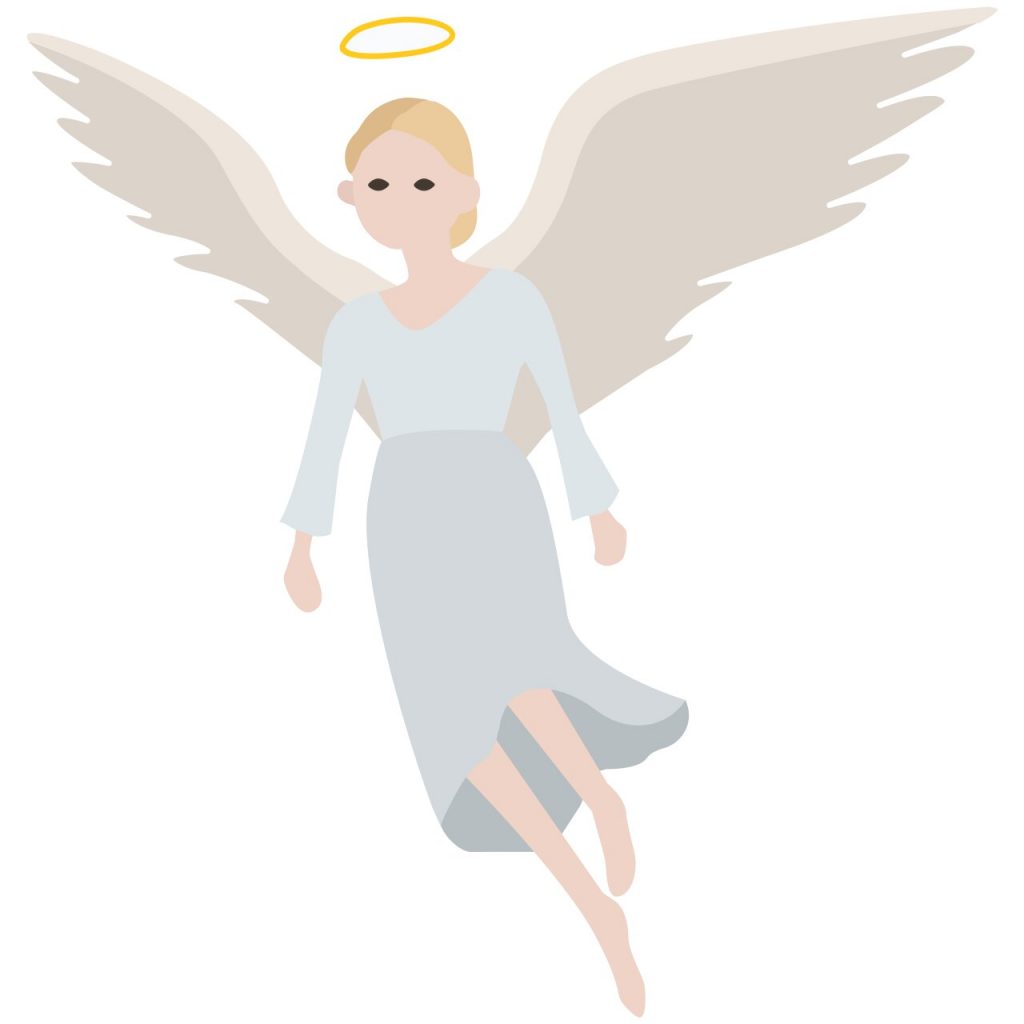 When you are in need for healing, either for yourself, or somebody else, you can pray to Archangel Raphael to allow you to heal yourself or others, or for him, to use his healing powers for you. You may speak a prayer :
"Angel of health, the Lord has filled thy hand with balm from heaven to soothe and cure our pain, Raphael of the glorious seven who stand before the throne of Him who lives and reigns; Raphael of the glorious seven. Heal and comfort disease victims, and direct our steps when we are unsure of our paths. Amen."
You may light a blue candle, or a green one, because these colors stand for healing, cleansing, and grounding. You want to nourish yourself, and bring life back to something that was touched by a disease. If you don't have these colors, a white candle is just fine.
Finances

If you are in need for help regarding your financial situation, or to open your path to the career that you want to follow, you can pray to Archangel Raphael, using the following prayer:
"I pray, and call upon you Archangel Raphael. Assist me in identifying and removing the obstacles that prevent me from receiving abundance. Direct me to areas and people who have the resources I can use and contribute to in a way that is both prosperous and plentiful. Show me the physical steps I can take to build a smoother flow of financial freedom and prosperity for everyone I care about. Amen."
You may light a green, or yellow candle, because these colors represent abundance, wealth, and joy. If you don't have them handy, you may always light a white candle. Make sure to have a separate candle lit for the Archangel Raphael.
Love

If you have been having a hard time finding love, or you can't seem to get along with your partner, you may ask upon Archangel Raphael to settle the situation between you and your partner, and bring true love your way.
You will need to light a pink, or red candle, to represent your wish for love, and speak this prayer:
"Powerful Archangel Raphael, I am asking for your help to unite me with the one that is meant for me, the soulmate, the twin heart of mine. Please guide me now, and show me the true path to true love, to receive the gift of love, and enjoy the happiness of true love, by bringing my Soulmate near. Amen."
What to be cautious about?
You may think that Archangels are Angels of light, and they intent to help you become your best self, and manifest your best dreams. This is true. However, what you may fail to realize, is that Archangels do not take into account what you may lose along the way.
For example, you may ask to settle a situation between you and your partner, but after you pray to the Archangel, you and your partner break up. Your prayer was answered, even though it may not have been what you meant. Or another example would be, if you ask for a larger amount of money to come your way, and then your grandparents die, and you inherit their legacy. Your desire was answered, but not in the way that you wished it to be.
Therefore, you have to be cautious what you wish for. If you want more money, you should always make it clear that you don't want anybody to get hurt, or you may name the exact sources that you want your money to come from (business, job promotion, etc.).
On another note, you should always be careful not to make promises that you can't keep, or that you don't intend to keep. These are the promises that you don't fulfill, after your desire has been granted, and it is as simple as bringing them flowers, or offering food everyday for a week. These may also be promises like you will stop smoking, or drinking, if they grant you the promise. If you fail to uphold any promise that you make them, at the best, the Archangel won't work with you anymore, and at the worst, they will take whatever they granted you, and more.