Archangel Sandalphon emerges in human form, wearing white robes and wielding a glowing golden harp. Frogs, crickets, cicadas, birds, and other animals and insects that sing and produce special melodic sounds represent this Archangel in animal form. Archangel Sandalphon is often portrayed as being incredibly tall.
One of two twins who were once human but have now risen to Angel status. Metatron's twin is known for praying to God and the divine world, as well as being linked to the Tree of Life. The Tall Angel is a nickname for him. He symbolizes our relation to both the earth and the sky. He knows the power of prayer, what it means to pray, and what it means to receive answers to those prayers, since he was once human.
His energy is swift and powerful because he is the connection between man and spirit. He says very little. He's more aware of his surroundings and pays attention to what's going on around him. After all, his job is to transport messages from one domain to another. When you pray, you may invoke his aid to relax you. Our messages will be heard and listened to as long as he is present.
What's Archangel Sandalphon story?
Sandalphon was the Old Testament prophet Elijah who was brought to heaven and turned into an archangel. Sandalphon is one of the tallest angels. Moses was said to have called Archangel Sandalphon "The Tall One" when he met him on his visit to the Third Heaven, according to Jewish apocryphal literature.
Archangel Sandalphon and Archangel Metatron are described as the twin Cherubs of the Ark of the Covenant in the book known as the Greater Key of Solomon.
The feminine cherub on the left side of the Ark is Sandalphon, while the masculine cherub on the right hand is Metatron. Sandalphon, according to Jewish liturgical literature, collects the faithful's prayers and weaves them into a garland, which he then sends to the Lord.
What are Archangel Sandalphon's powers?
It is said that we see Archangel Sandalphon's work and energy whenever we see the life energy of creation in the vibrant colors of trees and flowers, the clear blue of the sky, or the golden sunlight.
Sandalphon is the Earth's Guardian and is in charge of humanity's nutrition and well-being. When we get out into nature, we will find healing and inspiration that will motivate us to sustain life and revive our souls. Sandalphon assists us in connecting with Nature's beauty and healing energies, as well as connecting directly with the Divine, enabling us to draw health and prosperity into our lives.
Sandalphon has a special relationship with musicians and music. When it comes to writing and performing, musicians who are searching for inspiration should turn to Archangel Sandalphon.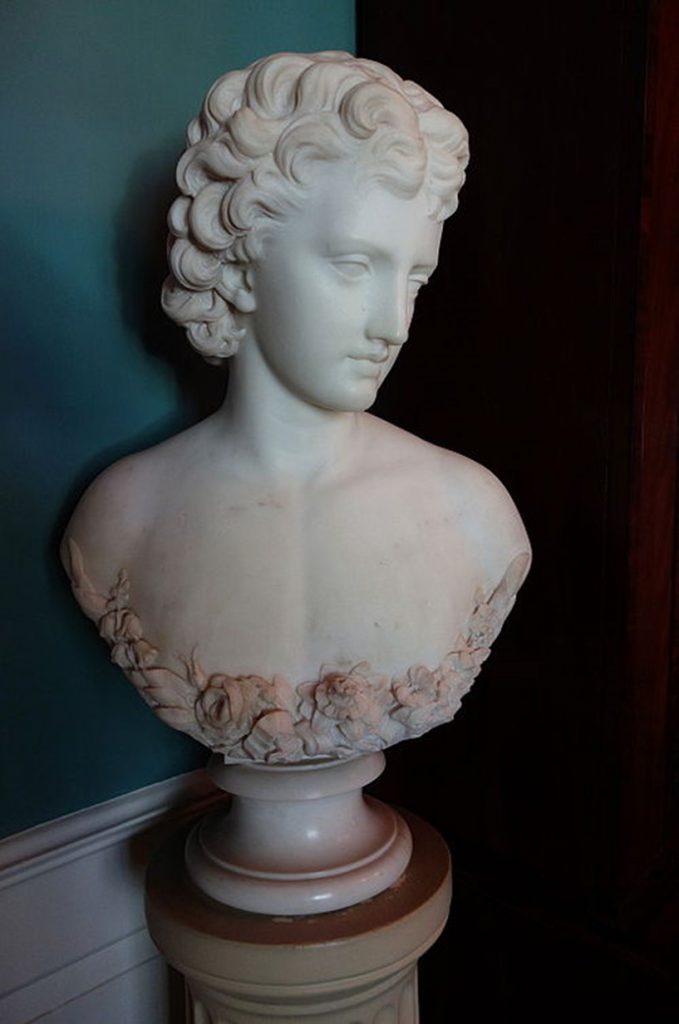 Archangel Sandalphon Powers
| | |
| --- | --- |
| Health and Wealth | Granting healing, nurturing, and prosperity |
| Manifestation | Fulfilling wishes |
| Guardian of the Unborn | Invoked to protect the unborn, pregnancy protection |
| Creative Inspiration | Teaching the secrets of arts, and inspiration |
Signs that Archangel Sandalphon is visiting you.
Archangels may give you specific signs to let you know that they want to work with you. They may also give signs that they are near, protecting you, and opening your roads.
If Archangel Sandalphon is near you, or wants to work with you, these are some of the signs that you would see in your daily routine:
A Dream – the most common sign that an archangel would give you, is appearing in a dream. They would guide you in your dream, or just appear as a vision. If you do remember the dream vividly when you wake up, this is a sure sign that they are trying to contact you.
Vivid colors in the corner of your eye, or auras of light – If you happen to see vivid colors in the corner of your eye, or when directly looking at something, you may not have an illness, but you are getting signs that Archangel Sandalphon is near you. You may want to distinguish the colors that you see. If Archangel Sandalphon is contacting you, you may see bright colors.
A sensation on your skin – you will be amazed of all the ways the Spirits will contact you. You may feel cold in a warm room, or warm in a cold room. If you suddenly feel warm, it may be very well Archangel Sandalphon trying contact you.
Changing colors – Archangel Sandalphon is very connected to nature, and he may communicate to you through the colors of nature. If you happen to witness leaves changing color in autumn, or a clear blue sky, it may be an indication that Archangel Sandalphon is trying to catch your attention.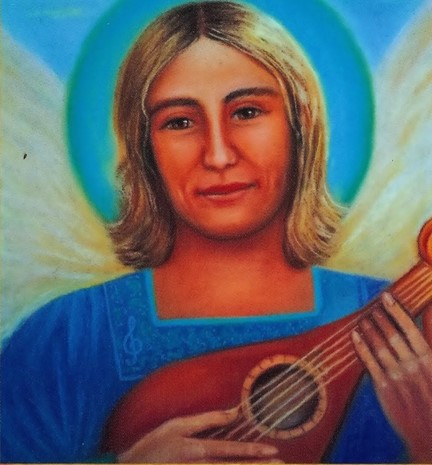 How to know if it is a trickster spirit rather than Archangel Sandalphon?
When you first start on your spiritual journey, you may not know yet how to protect yourself, or your Spirit Guides have yet to adapt to protecting you on your new journey. This is the time when you are most vulnerable to trickster spirits, even though it happens all the time, to even more advanced spiritual practitioners.
These are the definite signs you are dealing with a trickster spirit:
Feeling a presence when you are in a vulnerable position (grieving someone, fearing abandonment, fighting with your loved ones, anger issues, doubting everything, etc.). A trickster spirit will feed on these emotions, and also fuel them even more.
Trickster spirits are those spirits who appear to be as someone else, trying to get something from you, while making you think you are talking to the Spirit you want to talk. In most cases, trickster spirits are not dangerous, they won't affect your life, but they will play games with your mind. If you are in a vulnerable position,
for example, you are triggered by the loss of a loved one, or you want to know what your partner is doing when they're not with you, it is easier for trickster spirits to come in, and play with you.
You will be asked to offer something to them, straight away. The first thing a trickster spirit will ask of you, is for you to offer something to them. They will usually start with asking for small things like a fruit, or a flower, or a cup of milk, or go for big ones like a dog, a goat, and other animals. They will push you to fulfill their desire, because they will in turn, give you the information you have been seeking. If you are in a vulnerable position, you are desperate for that answer, and they can feel that.
However, any spirit will usually be bound to tell you the truth, but you have to ask the right question. If they claim to be Archangel Sandalphon, you shall ask more personal question, like what's his favorite color, what's yours, what's in your heart, what's your tomorrow going to be like, what's Archangel Sandalphon going to help with, what prayer should you speak, etc. If you are dealing with a trickster spirit, you will notice that they won't make sense, or they will focus on what they want, rather than the question posed.
Trust your intuition. If you feel the answers from your spirit are tricky, or they don't make sense, it's because a trickster spirit doesn't really know the truth, so they are trying to confuse you with half-answers, or nonsense answers.
A Spirit that holds power, such is Archangel Sandalphon, will answer straight away. If they can't provide an answer, they will give you the reason for it. You won't have to try, and decipher what they may be saying, and you won't get answers that don't make sense, or that do not relate to the question at all.
How can you work with him?
As with any Archangel, if you want to work with them on the long term, you should build an altar for them. You can build Archangel Sandalphon's altar on any day, you should go with your intuition. You should approach your spiritual work with Archangel Sandalphon following these steps:
Place the Altar. You have to find a high table, that won't be disturbed, and cover it with a white cloth. Then, you have to put a statue of Archangel Sandalphon, or a photo of him. If you can't afford a quality statue, or photo, it is just fine if you print a photo of him from the internet. You only have to make sure that the Spirit in the picture is Archangel Sandalphon.
Dedicate a candle to her. You may need to get a white candle, or any bright colored candle to light for him, and ideally light it every day. You should set a cup of water on the altar, which you change, and refill every other week. You may also want to put a cross on your altar. This is the basic altar, but if you want, you may share your daily food with your Archangel, or leave flowers on his altar.
Spiritual Work on your Altar. All the spiritual work that you want to invoke the Archangel Sandalphon's powers, you should do in front of, or on, the altar. You may write a petition, or light a candle, and pray on what you want to manifest. Your Archangel will hear your wishes, and if it is on your best interest, he will grant it.
What can you work with him on?
Sandalphon is synonymous with spiritual ascension, the colors of the seasons, and music as one of the first humans to ascend to Archangel status. If you're a musician in need of creative inspiration or have a serious prayer that needs to be answered, you can contact Archangel Sandalphon at any time.
Sandalphon is also regarded as the Guardian of the Unborn, as he was once an Earthly being. Some also believe he can predict the gender of an unborn child. Invoke him during pregnancy for protection when they are still in the womb, as well as for the mother and child's safety during childbirth.
You can also work on him in nature. You can learn from him the healing powers of nature, to exercise the knowledge in your work. For example, Sandalphon can teach you the secrets of magic, by teaching you the energy of each herb, tree, root, and flower, or even how to take advantage of natural phenomena to incorporate in your magic.
Prayer for Archangel Sandalphon
You can pray at the church, or you can light a candle and say your prayer to Archangel Sandalphon, asking of him what you need in your life. You don't necessarily need an altar for him, even though it is advised to build an altar for the Archangel if you wish to work with him every now and then.
The prayer for Archangel Sandalphon:
"Archangel Sandalphon! I invite you to introduce me to your purpose! I open my ears and my heart, all of me, to the wisdom you offer and am so grateful that my prayers are answered, my wishes fulfilled in such a powerful way! Please show me the mysteries layered in music in a tangible, verifiable way now. Thank you for making it so! Amen."
If you want to pray on a wish of yours, you need to light a candle for Archangel Sandalphon, and this is the candle that will represent him, and the light that will guide him to come to you. If you pray at a church, you don't need a candle for him. Other than the candle that represents Sandalphon, you will need to light another candle that represents your prayer, or desire.
Healing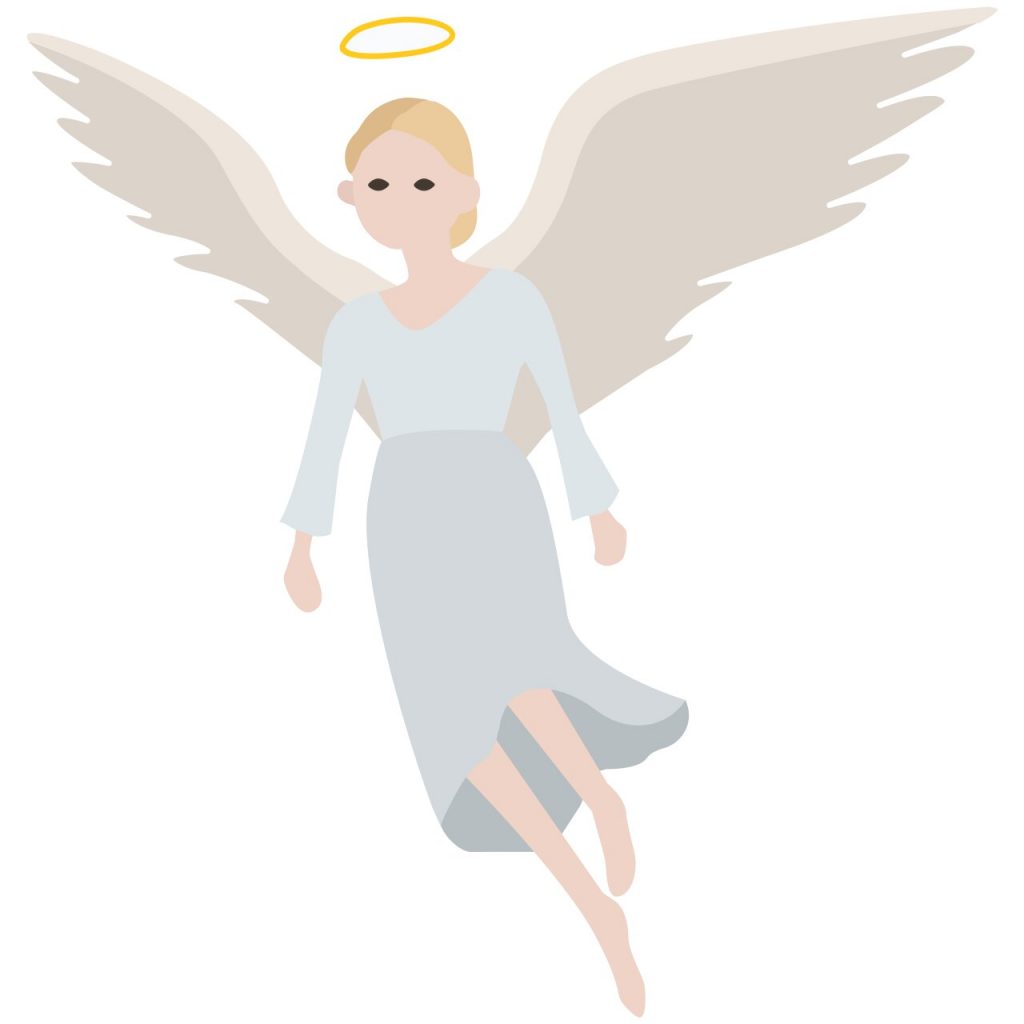 When you are in need for healing, either for yourself, or somebody else, you can pray to Archangel Sandalphon to allow you to heal yourself or others, or for him, to use his healing powers for you. You may speak a prayer :
"Please, Archangel Sandalphon, heal all of my emotional wounds and suffering that keep me from loving myself entirely. Please assist me in opening my heart to the beauty that exists both inside and around me. When I release all my resentments, worries, and pain, please allow me to see myself through your angelic eyes. I beg you to assist me in forgiving myself and experiencing unconditional self-love. Thank you for assisting me in attracting caring thoughts and feelings that are optimistic, compassionate, gentle, and nonjudgmental into my life. May the love of God flow freely through my entire being, healing every soul I come across on my way home. Amen."
You may light a blue candle, or a green one, because these colors stand for healing, cleansing, and grounding. You want to nourish yourself, and bring life back to something that was touched by a disease. If you don't have these colors, a white candle is just fine.
Finances

If you are in need for help regarding your financial situation, or to open your path to the career that you want to follow, you can pray to Archangel Sandalphon, using the following prayer:
"Great Sandalphon, the Archangel. I'd like to ask you to help me open up to the flow of abundance in my life to a greater degree today. Assist me in seeing Divine possibilities clearly before me. In providing a good view of the highest and best next steps to take. Help me to have the willpower to act on motivation so that I can be of greater value. And I'm ready to receive financial blessings and abundance in my life."Amen."
You may light a green, or yellow candle, because these colors represent abundance, wealth, and joy. If you don't have them handy, you may always light a white candle. Make sure to have a separate candle lit for the Archangel Sandalphon.
Love

If you have been having a hard time finding love, or you can't seem to get along with your partner, you may ask upon Archangel Sandalphon to settle the situation between you and your partner, and bring true love your way.
You will need to light a pink, or red candle, to represent your wish for love, and speak this prayer:
"Sandalphon, the Blessed Archangel, I address my request to your all-knowing, all-loving heart. Please show me the way to true love and happiness in a potential romantic relationship with my beloved soulmate, with whom I expect to be reunited soon. Thank you for guiding and preparing me in the inner journey of developing a safe, joyful, and trusting relationship with my soulmate. Amen."
What to be cautious about?
You may think that Archangels are Angels of light, and they intent to help you become your best self, and manifest your best dreams. This is true. However, what you may fail to realize, is that Archangels do not take into account what you may lose along the way.
For example, you may ask to settle a situation between you and your partner, but after you pray to the Archangel, you and your partner break up. Your prayer was answered, even though it may not have been what you meant. Or another example would be, if you ask for a larger amount of money to come your way, and then your grandparents die, and you inherit their legacy. Your desire was answered, but not in the way that you wished it to be.
Therefore, you have to be cautious what you wish for. If you want more money, you should always make it clear that you don't want anybody to get hurt, or you may name the exact sources that you want your money to come from (business, job promotion, etc.).
On another note, you should always be careful not to make promises that you can't keep, or that you don't intend to keep. These are the promises that you don't fulfill, after your desire has been granted, and it is as simple as bringing them flowers, or offering food everyday for a week. These may also be promises like you will stop smoking, or drinking, if they grant you the promise. If you fail to uphold any promise that you make them, at the best, the Archangel won't work with you anymore, and at the worst, they will take whatever they granted you, and more.