This chakra healing meditation script will help you bring your entire energy system into a state of balance and peace.
We will move through the body and focus on each chakra individually and in the end journey across all seven of them.
The most optimal way to prepare for a guided chakra meditation is to adjust this session to the time you have available. This means that you shouldn't feel like you're in a hurry, and you shouldn't skip energy centers.
Chakra Meditation on Youtube
Before you continue with the script, I'd invite you to watch the video below.
It's basically the Chakra Meditation Script we created, but as a video, so it's easier to follow it.
[embedyt] https://www.youtube.com/watch?v=yPATfHzsyIE[/embedyt]
It's 10 minutes long, and we hope you'll find it useful.
Chakra Meditation Script
Find yourself in a comfortable seated position. You can use whatever seated relaxing position as long as it makes you feel comfortable, whatever makes you feel at ease and it is completely pain-free. If you don't have a meditation pillow, you can use whatever suits you… you can even sit on a chair, on your couch, on your bed… Just feel at ease… feel comfortable…
Today we are going to focus on our energy and our energetic centers, our chakras and how to feel our energy flowing again, feeling healthy and alive.
Now let's take things to the other level… let's work on uniting our energy centers and create some magic…
If you need some extra support to get into a state of calm with some soundwave therapy… a wonderful way to relax and get in tune with yourself to a brand-new level…
You can start by imagining a beam of light that enters the top of your head… by your seventh chakra… and that goes down directly through your central channel, parallel to your spine, to the first chakra, the root chakra…
Mentally imagine how this light, now red, envelops that first chakra. Breathe with your attention placed on the area where this first chakra is located, and imagine that the air when inhaling and exhaling is red. Visualize how this chakra releases the stagnating energies, how it clears up…
Now mentally move the energy to the second chakra, below the navel. Cover it with an orange light, pure energy, clean it, unlock it, and make it spin.
Let's focus on our third chakra. focus on the yellow color… allow the intensity of the color to grow until you feel its vibrations in every part of your body… imagine you can breathe the yellow color… fill yourself with the yellow color and feel inside you its clarity and widespread awareness that makes you strong and confident… feel that energy surrounding you…
Now let's go ahead to our fourth chakra… breathe into very pure light, an emerald green light that enters you and settles down and then expands into your heart… try to expand this light from your heart and into all being… become that light… feel that energetic light spreading…
Now let's focus on our fifth chakra… think about the blue color of the sky and the sea… this color is within you and starting from your throat area will spread the energy of truth, purity, cleanliness, and tranquility… see it… feel it…
It's time to focus on our sixth chakra… this is our third eye chakra… Work on the vibrations in a calming but powerful indigo color… the color of wisdom, knowledge, and mysticism…
Finally bring the energy to your crown, to the seventh chakra. Make the white energy spiral around this chakra. Visualize how light clears and unlocks this last chakra too.
Now let's create some energetic magic.
Let your breath proceed in its natural rhythm… as you allow your body to begin to relax.
When you feel that no tension hinders your total relaxation, begin to visualize before you the copy of your physical body completely shrouded in light and energy… a mix of colorful lights that slowly transforms the image of your physical body into a pure bright figure… Breathe in and breathe as you watch how that energy expands inside your body…
The energy is not something you need to look for… it's something already within you…
You just need to release it… to let it go… allowing your energy to flow and take care of your… body and soul.
Breathe in and out gently, as you begin to perceive within you a growing flux of bliss… You got this.
Feel now all the energies in the body; all your chakras unlocked and enjoying the pleasure of just being with yourself. Now take a deep breath into the nose and exhale out of your mouth with a long sigh… Now imagine all these colors finally glowing and your chakras getting balanced, healed, aligned… put your palms together and seal this session with Namaste.
Download Free Chakra Meditation Script PDF
You can also download this meditation script for chakras as a separate PDF file. You'll need to have a free Adobe Reader to view the PDF file (many computers have this already).
Get it here: Chakra Meditation Script
How can you improve Chakra Meditation?
Over the years of researching various meditation programs, I've found out that some of them work better than the others. I did spend vast amounts of money on these programs, so you don't need to.
What I've found in my research is that specific brainwave sounds stimulate specific points of your brains and help you achieve desired results faster and stronger.
For chakra meditation script I suggest that you enhance your experience with a unique brainwave sound called Chakra Shot.
Your brainwaves create a unique pattern when your chakras are aligned, opened, and fluid. Chakra shot replicates this pattern with special brainwave sounds that stimulate your energy centers and improve your meditation experience.
Let's get into more details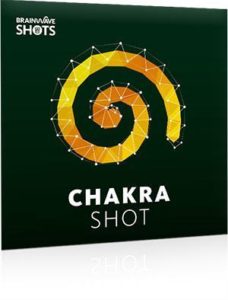 A Chakra shot is a 15-minute and 30-minute audio program, that enhance the chakra meditation. It features a constant frequency of 10 Hz alpha sounds, with pitches that cover each of the 7 energy centers.
This program was made to help you open all 7 chakras, remove blockages, and re-charge your vital life force. Basically, it activates your brain's natural frequencies when you need them.
Using this program is as easy as it gets. You can simply download the Chakra Shot MP3 and use it however you like; on your phone, MP3 player, radio, etc.
Is it safe to use the Chakra Shot?
It 100% is. As I mentioned it only activates your natural brain's frequencies.
A quick preview of Chakra Shot program
I hope you liked my Guided Chakra Meditation Script and don't forget to check other meditation scripts as well.