The Eight of Wands Tarot Card at its core represents movement, fast action and the grand finale. This card is associated with the Fire element, representing the Zodiac signs of Aries, Leo and Sagittarius, and its season is Spring.
Eight of Wands, being the eighth card of the Wands Suit, carries all the qualities of number 8, which in a psychic reading would be translated to evolution, re-evaluation, moving from one phase to the other, progress and priorities, moving forward in a structured way, looking at the steps that need to be taken, and calculated strategy.
Eight of Wands Meaning
When drawing tarot cards, they are usually put in a vertical setting, spread on a timeline of the past, present and future. In this kind of drawing, the Eight of Wands may come up upright, as well as reversed. Some psychic readers do like to read reverse tarot cards, some don't. Either way, the other tarot cards in the drawing will make up for the way the psychic reader conducts their readings, because a Tarot Card deck is connected to the energy of the psychic reader, so it 'talks' to them.
Upright Position
Merging the qualities of the number "Eight" and the qualities of the "Wands Suit", the Eight of Wands card would represent:
| | |
| --- | --- |
| Making quick moves | Striking when least expected |
| Declaring your needs and priorities | Rushing into action |
| Getting caught up in change, or constantly in movement | Conclusions or the culmination of an effort |
| Getting all the elements together | Completing unfinished business |
| Making a successful resolution | Getting news, messages, information |
Reverse Position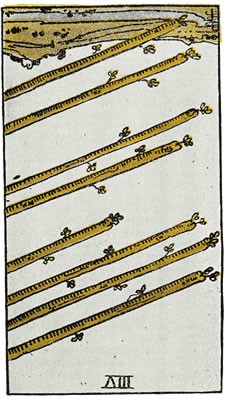 In a reverse position, the Eight of Wands would mean exactly the opposite of its core qualities, bringing in the drawing:
| | |
| --- | --- |
| Lack of energy | Losing momentum |
| Bad timing | Silence, no messages |
| Delayed travels | Unfinished business |
| Impatience but running in place | Hitting a plateau |
Horizontal Position
There are also spreads where the tarot cards pulled are placed on vertical as well as horizontal positions. If the Eight of Wands sits in a horizontal position, it means you need to find another way to get your message through or your information may not be perceived as it is meant to.
You may be dealing with someone who is hard to convince or is making it hard for you to get your message through. This does not mean to abandon all hope, but you need to find another channel for your message. Sometimes, it matters more the way the information is spread, rather than the timing.
Eight of Wands – One card pull [Yes or No]

A One Card Reading is usually done when you need a fast, straight to the point answer. You do not wish to see future or past events, you just need a specific answer to the question for a present situation that is bothering you. You shuffle the cards, then choose only one card, or you read the one card that falls out while you are shuffling. Whichever method you use to pull the card, listed below are some of the questions and answers you may get when you pull the Eight of Wands.
Yes or No Answer
Upright Position: If you pull the card in an upright position, it means Yes, whatever you want is coming full speed towards you.
Reversed Position: If you pull the card in a reverse position, it also means Yes, but you may encounter some delays.
For a Yes or No answer, the Eight of Wands represents Yes, as a card of the Cups Suit.
Eight of Wands – Love and Relationships

How someone sees you or feels about you?
If your question regards how someone sees you or feels about you, how the relationship is going, or where will it be in a year, the Eight of Wands is a great card to pull.
Just starting dating?
If you pull the Eight of Wands upright, it indicates a revival of intimacy, passion, or love. It could also mean a reunion, especially if you are asking about an ex-partner. The relationship is moving fast, you're both very excited, and you may have just expressed two months in that you want to spend the rest of your lives with each other.
What not to do?
Drawing the Eight of Wands advises you to slow down and enjoy the present, because happiness is made of those little good moments. It is time to take some time for yourself. Maybe you are the only one putting a lot of effort, buying gifts, calling, texting, showing up, and when you stop for a moment, you may notice that your partner doesn't invest that much in the relationship.
It may also be that your partner is so used to your efforts that they are laid back and expecting you to do everything, but in the long run, you will need them to put a lot of effort as well. Be mindful of that. The Eight of Wands would advise you to fire up the passion in the relationship again if you don't want to lose it. It could also indicate unfinished business, so if you want to be done with the relationship, you need to get some closure. Either way, don't keep dragging it anymore.
Reverse Position (Love and Relationships)
If you pull the Eight of Wands reversed, it means you, your partner, or both of you have lost your excitement, passion, energy or love for each other. Maybe you do still love each other, but the relationship has lost momentum and it feels kind of dull and boring, like it's not moving or it's dragging you.
Eight of Wands – Finance, Business and Career

The Eight of Wands in a financial question indicates an unexpected amount of money, possibly a good amount. It also foretells a new business offer, be it a job opportunity, a promotion, a raise, or a new favorable deal. You may as well be someone with multiple sources of income. The Eight of Wands is about action and news that comes as a blessing to you.
If this is a case when you have projected your ideas, you now have all the elements you need to make them reality and get companies or fundraisers to invest in you. The Eight of Wands advises you to make your move, because the time is just right for you to succeed.
What not to do?
In business, this card would advise you to take a step back before you rush in with the good news, the new ideas, or just start applying your projection right away, because there may be someone that knows more than you and can teach you, or you may make a mistake that will cost a lot to repair. The Eight of Wands, in terms of what not to do, would advise you not to delay your goals, dreams, or just your to-do list anymore.
You need to take action and you need to do it now. You may have been procrastinating a lot, or just acting like you're working to make it through your 9-5 job. Your ways have been noticed; you need to put in some real effort if you still want the job. If you have been thinking about founding your own business, it's time to strike.
Reverse Position (Business and Finance)
If you get the Eight of Wands reversed, you may find yourself stuck unexpectedly. Maybe you have been relying on someone to carry their part of a deal, and out of the blue they cut themselves out of it or declare they are done. You may also find yourself out of energy to push ideas forward or to make a client happy. Whatever the situation, you need to motivate yourself and prepare for a rough path, relying on your own set of skills and knowledge.
Eight of Wands – Timing
When will something happen answer?

If your question revolves around the timing of an event and you pull the Eight of Wands, this would mean that whatever you desire or wonder about will manifest pretty soon. How soon would be kind of complicated because it could mean Spring, or one of Zodiac Sign seasons Aries, Leo or Sagittarius.
It may also be counted in days or months, which would mean one month later, or around the 8th, 17th, 26th of the upcoming month.
The way you want to interpret this is by keeping in mind that whatever you are asking about is coming pretty soon. From there you can figure out the time. For example, if it is summertime when you are doing the reading, it would not indicate that your desire will manifest in Spring. The highest possibility is that it would manifest during Leo Season, or in the upcoming month.
Other times it is much easier than that. Because you are basically pulling number "Eight", it would mean in 8 days, in 8 weeks, or in 8 months. In Tarot, or any other divination work, it is very rare to foretell the future in years, because the choices we make along the way alter that future a lot.
Eight of Wands – The Message Answer

Sometimes we don't have a specific question, we just want to know what our day will look like, or how we should approach the day ahead. This reading is usually done in the morning so you form an idea of what that day will bring you.
Upright
The upright Eight of Wands foretells a day that will provide you adrenaline and satisfaction. It could also indicate news from a certain someone, or taking one step closer to moving to another place. Sometimes there's nothing major that could change your life, but even a small thing like suddenly listening to an old song out of nowhere and being reminded of something special would be a kind message for you.
Reversed
If you pull the Eight of Wands in reverse, it foretells a day of delays, irritation, or bad news. You may feel stuck, lack motivation to carry on the day, or your impatience over a goal that's not coming together may drive you off the edge.
Eight of Wands – Cards Combinations

In a psychic reading there's at least a six card drawing and each tarot card's meaning is interpreted along with the other cards, always bearing in mind the first question upon which the reading is conducted and which it aims to answer. A psychic will see the tarot cards in a symbiotic relationship with one another and never try to read them one by one, but the whole drawing as a whole.
That's why it is important to have a look at how the Eight of Wands communicates with the other Tarot Cards. Taking into account that there are 88 Tarot Cards in a deck, we will have a look at how the Eight of Wands would be interpreted and affect the outcome of the reading in the light of Suits.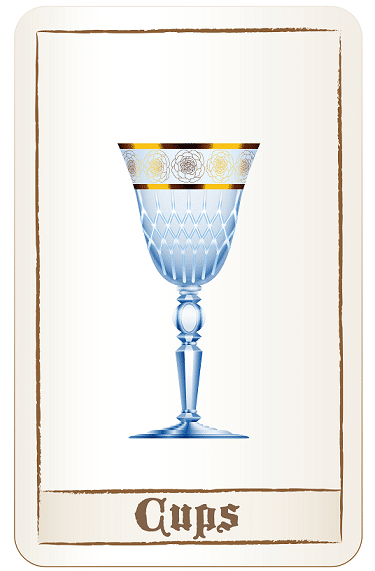 Interaction with the Cup Suits
The Cup Suit represent emotions, feelings, relationships and contracts. If we were to draw the Eight of Wands with a tarot card from the Cup Suit, it would mean that you are getting closure on some unfinished business, or you are reuniting with long lost friends or relatives. It could also bring a certain important message, that you may or may not know about. In terms of a relationship, especially a long-distance one, it could mean that your partner is travelling to see you.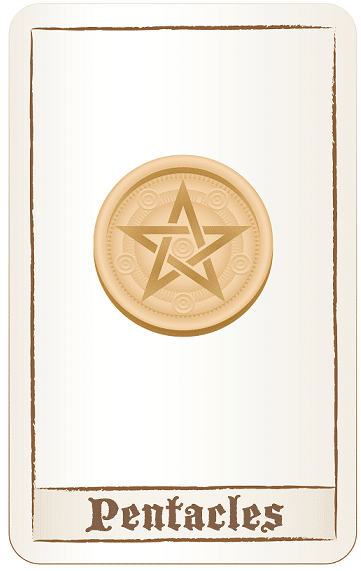 Interaction with the Pentacles Suits
The Eight of Wands and the Pentacles Suit is a good combination for your job, or business matters. The Pentacles Suit represents money, income, and jobs and if you draw this suit with the Eight of Wands, it indicates that you will shoot for the ultimate success. Maybe it's the position that you want, maybe it's publishing your new book. It could also indicate news, like a promotion, a new job offer, or a new business venture.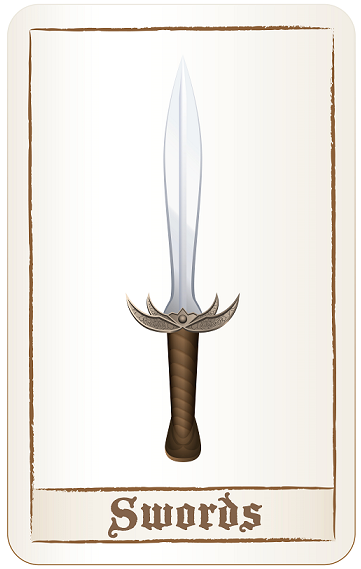 Interaction with the Swords Suits
The Swords Suit gets its own share of reputation as a negative suit, where most of the cards represent anxiety, failure, and walking away. The Swords Suit along with the Eight of Wands would indicate good news, as such a spread would mean that you are moving forward past the ache, pain, anxiety or failure. Life is blossoming again, and you can't constrain yourself anymore because you have already lost so much time crying about your losses. It indicates a full speed recovery.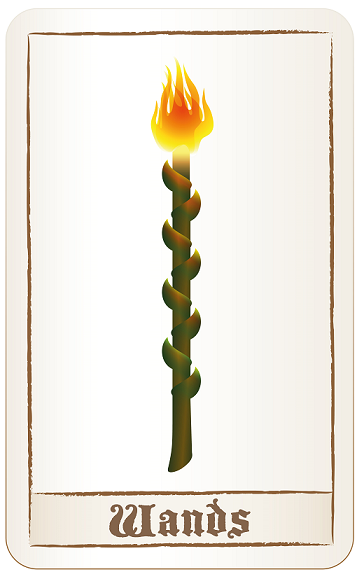 Interaction with the Wands Suits
The Eight of Wands along with another card of the Wands Suit means there is some action taking place. You are surely on the move, you have a plan and a strategy to act on, and you are not taking "No" for an answer. Maybe you are caught up in the change and you are constantly in motion, making no time for rest or enjoying the simple things in life. You may be the adventurous, passionate type, always living on the edge.
Overall the Eight of Wands, either by itself or when pulled in a tarot card drawing, is a card that foretells movement, excitement, and success, and in relationships it usually indicates someone special coming back, actually not walking but running back to you.