Five of Pentacles Tarot Card, in its core, represents struggles to make ends meet and losing support. This card is associated with the Earth element, representing the Zodiac signs of Taurus, Virgo, and Capricorn, and its season is Autumn.
Five of Pentacles, being the first card of the Pentacles Suit, carries all the qualities of number 5. In a psychic reading, this translates to conflict, loss, challenge, a change of heart or status, a need for spirituality, rebuild from what was destroyed, bring conflict but also hope.
Five of Pentacles Meaning
When drawing tarot cards, usually they are put in a vertical setting, spread on a timeline of the past, present, and future. In this kind of drawing, the Five of Pentacles may come up straight, as well as reversed. Some psychic readers do like to read reversed tarot cards. Some don't. Either way, the other tarot cards in the drawing will make up for the way the psychic readers conduct their readings because a Tarot Card deck connects to the energy of the psychic reader, so it 'talks' to them.
Upright Position
Merging the qualities of number one, "Five" and the qualities of the "Pentacles Suit," the Five of Pentacles card would represent:
| | |
| --- | --- |
| Going through hard times | Dealing with material troubles |
| Losing your job | Lacking the necessary means |
| Struggling to make ends meet | Neglecting your physical health |
| Being tired or run down | Feeling at the edge |
| Refusing to self-care | Lacking support |
| The door gets slammed at your face | Left out in the cold |
Reverse Position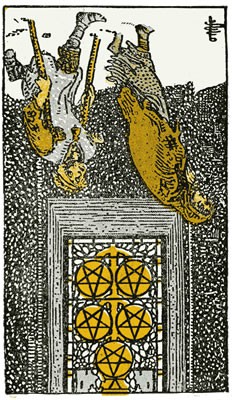 In a reverse position, the Five of Pentacles would mean precisely the opposite of its core qualities, bringing in the drawing:
| | |
| --- | --- |
| Emerging from your dark place | Getting a grip at your finances |
| Someone coming back | Finding a safe place |
| Making gains | Regaining your confidence |
| Being welcomed | |
Horizontal Position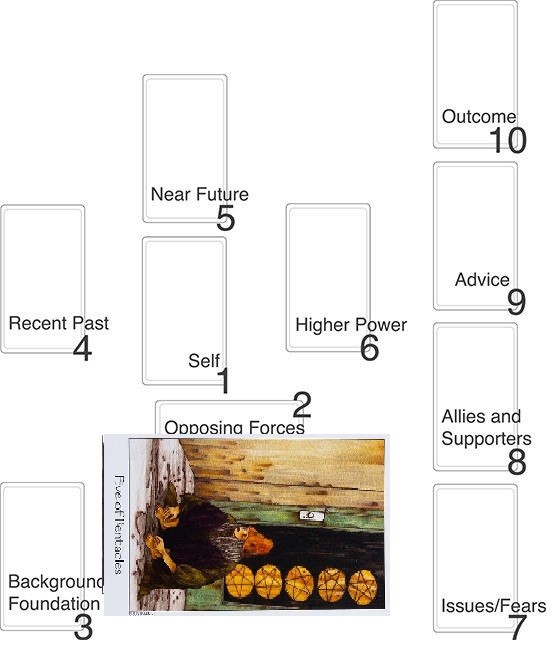 There are also spreads where the tarot cards pulled are placed on vertical as well as horizontal positions. Suppose the Five of Pentacles would sit in a horizontal position, it advises you to take better care of yourself and your finances because you are walking on shaky ground.

Your job may not be going well, or your health may be declining, and your relationship may seem to be falling apart. The missing puzzle is your attention and you taking care of problems before you lose what you have. If you need some time to regain your energy or someone to help you, make sure to reach out for what you need.
Five of Pentacles – One card pull [Yes or No]

One Card Readings are typically done when you need a fast, straight to the point answer, you wish not to see the future events or the past events, you just need a specific answer on the question, for a present situation that is bothering you. You shuffle the cards, then choose only One Card, or you read the One Card that falls out while you are shuffling. Whichever method you use to pull the card, listed below are some of the questions and answers you may get when you pick the Five of Pentacles.
Yes or No Answer
Upright Position: If you pull the card in an upright position, it means Yes, but it may come after some losses.
Reversed Position: If you pull the card in a reversed position, it means definitely Yes.
For a Yes or No answer, the Five of Pentacles represents Yes, as a card of the Cups Suit.
Five of Pentacles – Love and Relationships

Pulling The Five of Pentacles in a relationship reading foretells a relationship that is falling apart. You feel alone even though you have a partner. You feel unloved, unappreciated, and abandoned. It may also indicate cheating, or outside of marriage children. In some cases, it suggests a relationship that is not approved by the society standards you live in. The Five of Pentacles also means that you and your partner are struggling to make it work or having a difficult time with your finances. Possibly, the Five of Wands foretells a breakup or divorce, being left out in the cold.
How someone sees you or feels about you?
The answer would be they don't feel appreciated by you. They feel very much alone, even when they are with you. They are not happy, but also they are not giving up, just hanging in there waiting for you to bring life to the relationship and cheer them up. In their eyes, you are the one that has brought these problems in the relationship, and you should be the one to clear them out. They may also see you as very expensive or not careful with money. Therefore you are also to blame for the financial struggles.
Just starting dating?
If you have started dating this new person, the Five of Pentacles means that your person is not that into you. They see you as someone that is too full of themselves. Therefore you will leave them out in the cold given the opportunity or after some time. They don't see you as the commitment type. They may also see you as someone who is after the money because they are broke, and need someone to pay for their needs and desires.
What not to do?
In terms of what not to do, it would advise you to take a look at your behavior and what you are doing to make your partner feel bad or underappreciated. Maybe you haven't even realized that your partner is not happy with you, perhaps you have been to busy with other things, and this relationship is slipping through your fingers.
Maybe you have noticed the atmosphere change, and their behavior gets colder, but you think it's a passing stage, or it is their fault, and forget to see your wrongdoings.
Reverse Position (Love and Relationships)
If you pull the Five of Pentacles, reversed, it indicates a revival of the relationship. Maybe you have gone through some dark times, and now you are in a better place, emotionally and financially. People around you may become more accepting of your relationship. You will grow healthier and happier together. If you were in a toxic relationship, this might indicate that you will break free, regaining your power.
Five of Pentacles – Finance, Business and Career

In business and career, the Five of Pentacles foretells losing your job, going on debt, going out of business. You may find yourself in a difficult place in your work environment, feeling stuck, underappreciated, not rewarded, and isolated from everyone else. You are stuck there because there is no other better option. You feel like you are losing yourself and your abilities staying there, but having no other choice, you feel like you are in cages. Your finances may hit a low point and remain that way for some time.
What not to do?
In terms of what not to do the Five of Pentacles advises you to stay stuck in your messy situation, but get out there and do the best you can. If you just accept your status quo and your shortcomings, nothing will fall into your lap for you and you won't see the light of the day. If you want your finances improved, find new ways to make it work, because clearly the old ones have not worked out for you. There's always place in the world for another talented person and business. Find your own.
Reverse Position (Business and Finance)
In reverse, the Five of Pentacles is a good omen because it indicates that the hard times will soon be behind you, you may find a job, or get your business running again. Your finances will start to improve, slowly but steadily. At your new job, you will feel welcomed and appreciated.
It also indicates that a new business deal may be in sight for you, paving the road to stepping up the game and getting recognized by others. You won't feel like an outcast anymore.
Five of Pentacles – Timing
When will something happen answer?

If it is a question that involves around the timing of an event and you pull the Five of Pentacles, this would mean that whatever you desire or wonder about will manifest. Still, it will take time, as an Earth element indicates growth, but a steady and long one.
How soon is that, it would be kind of complicated because it could mean Autumn time, or that of a Zodiac Sign season Taurus, Virgo or Capricorn.
It would also be counted in months, or around the 5th, 14th, 23rd, of a month. The way you want to interpret this is keeping in mind that whatever you are asking about is coming slowly, but surely, from there, you would figure out the time.
With the Pentacles Suit, the best way to go around figuring out the time would always be to think 2-5 months later, and it would go something like this: If it is already Autumn, your best bet would be around Capricorn or Taurus season, which is five months away, or around six months away. Either way is coming, but it needs time to grow into what you desire.
Five of Pentacles – The Message Answer

Sometimes, we don't have a specific question. We just want to know how our day will look like, or how we should approach the day ahead. This reading is best in the morning, so you form an idea of what that day will bring you.
Upright
The Five of Pentacles would foretell a day when you will have to handle some heartbreaks and deceives. Problems may come up that will need a considerable amount of money to be solved. You may also feel left out, alone, and having to do everything on your own.
Reversed
If you pull the Five of Pentacles in reverse, it indicates a day when you will feel better, more connected, nourished, like the sun is out again. You may make some small gains here and there.
Five of Pentacles – Cards Combinations

In a psychic reading, at least six cards are drawn, and each tarot card's meaning is interpreted along with the other cards, always bearing in mind the first question upon which the reading is conducted and aims to give answers. A psychic will see the tarot cards in a symbiotic relationship with one another, never try to read them one by one, but the whole drawing as a whole.
That's why it is essential to have a look at how the Five of Pentacles communicates with the other Tarot Cards. There are 78 Tarot Cards in a deck. We will have a look at how the Five of Pentacles would be interpreted and affect the outcome of the reading in the light of Suits.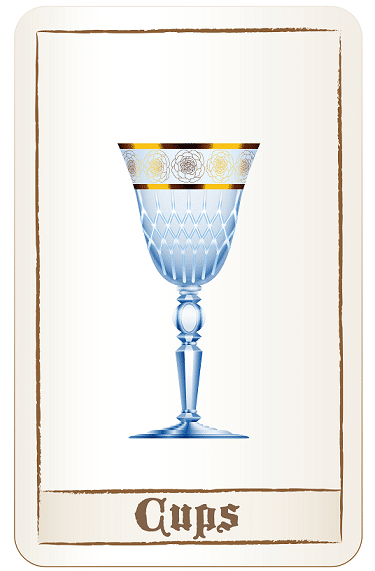 Interaction with the Cup Suits
The Cup Suits represent emotions, feelings, relationships, and contract-ships. This is a Suit associated with the Water element. If we were to draw the Five of Pentacles along with the Cup Suits, this indicates that your relationships and family situation is struggling. You have not paid enough attention or energy, and now they feel distant. Your emotions are all over the place; you are moody and not finding the energy to deal with it. Maybe you are the one choosing to leave them behind.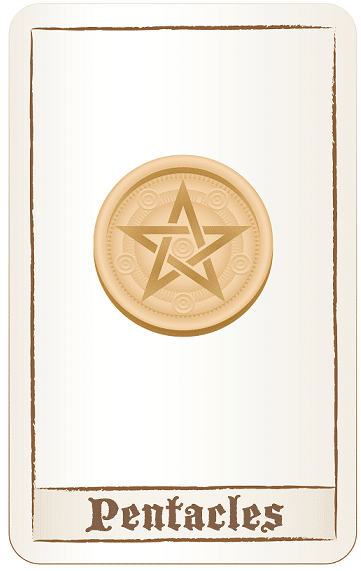 Interaction with the Pentacles Suits
The Five of Pentacles, along with another card of the Pentacles Suit, it's all about finances and prosperity. It could indicate that your financial strategies have not worked, or your investments did not turn out as expected. You find your work field hard to maintain. You may even be losing money, a large sum of money, especially if you are into gambling or make big expenses over things you don't need.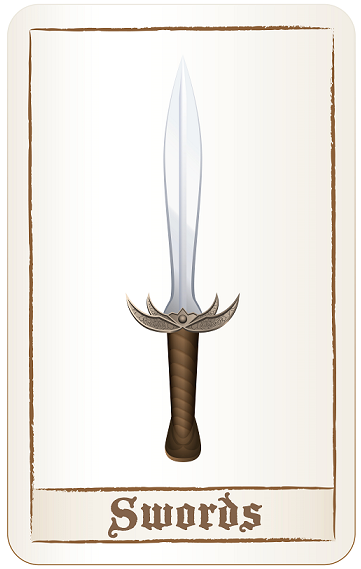 Interaction with the Swords Suits
The Swords Suit, along with the Five of Pentacles, is also an exciting drawing. The Swords Suit gets its share of being a negative suit. This spread would indicate that you are finding a hard time to breathe. The problems have piled up, causing you anxiety, keeping you up at night, and draining you mentally, physically, spiritually, and emotionally. You may also have been dealing with depression, in which case you should seek help because this is a passing state, you don't want to let yourself slip.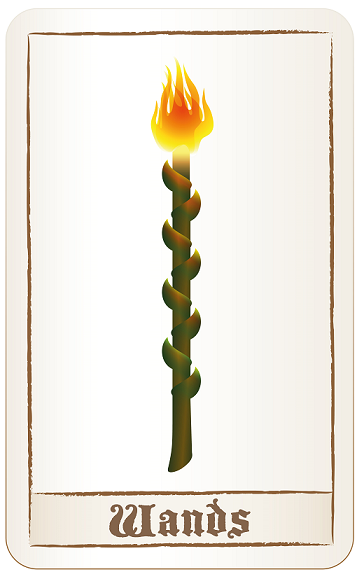 Interaction with the Wands Suits
The Five of Pentacles and the Wands Suit is a beautiful combination that foretells failed action. You lack the strength or the support to pull the moves you have made up in your mind. Or you may have taken action, deciding on a path, or choosing a specific person, whatever choice has led you to this point in your life where you feel abandoned and possibly lacking the means to support yourself or improve your situation. The Wands Suit spread also reminds you that there is fire left in you, and there is always another path and another opportunity, so spin and choose again.
Overall, the Five of Pentacles, either by itself or pulled in a tarot card draw, is a card of taking steps backward, feeling like a failure, and left out in the cold, but it can also reverse and change the whole world for you. All it matters is how hard you will work on yourself and your life.