Five of Wands Tarot Card, in its core, represents anger, fights, and significant drawbacks. This card is associated with the fire element, representing the Zodiac signs of Aries, Leo, and Sagittarius, and its season is spring.
Five of Wands, being the fifth card of the Wands Suit, carries all the qualities of number 5, which in a psychic reading would translate to conflict, challenge, a change of heart or status that may bring conflict but also hope, loss, and rebuild from what was destroyed.
Five of Wands Meaning
When drawing tarot cards, usually they are put in a vertical setting, spread on a timeline of the past, present, and future. In this kind of drawing, the Five of Wands may come up upright, as well as reversed. Some psychic readers like to read reversed tarot cards. Some don't. Either way, the other tarot cards in the drawing will make up for the way the psychic reader conducts their readings, because a Tarot Card deck is connected to the energy of the psychic reader, so it 'talks' to them.
Upright Position
Merging the qualities of number "Five" and the qualities of the "Wands Suit," the Five of Wands card would represent:
| | |
| --- | --- |
| Having or initiating disagreements | Arguing and heat debates |
| Being at odds with your close people | Starting a competition |
| Dealing with an enemy | Outdoing yourself, creating challenges |
| Having a rival or creating frictions on purpose | Being challenged by someone new |
| Too many demands | Dealing with irritating setbacks |
| Taking care of bothering details | |
Reverse Position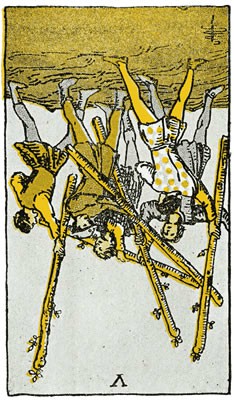 In a reverse position, the Five of Wands would mean precisely the opposite of its core qualities, bringing in the drawing:
| | |
| --- | --- |
| Compromise | End of conflict |
| Intimidation | Reaching an agreement |
| Temper suppressed, looking for a fight | Finding solutions |
| Lack of competition | Fear of confrontation |
Horizontal Position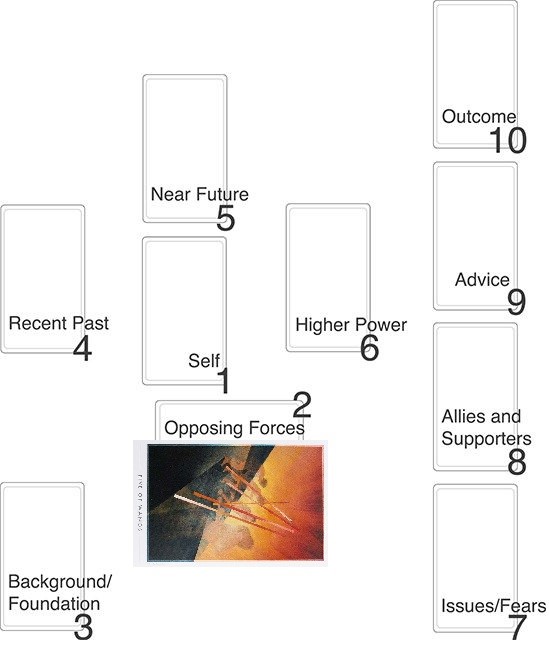 There are also spreads where the tarot cards pulled are placed on vertical as well as horizontal positions. If the Five of Wands would sit in a horizontal position, it means you will have to control your temper and emotions better.
Maybe you are someone that is led by feelings and acts on emotions. A Five of Wands in a horizontal position asks you to put things in perspective and tackle problems from a logical place, rather than anger and emotional rage.
Five of Wands – One card pull [Yes or No]

One Card Readings are for when you need a fast, straight to the point answer. You wish not to see future events or past events. You just need a specific answer to the question for a present situation that is bothering you. You shuffle the cards, then choose only One Card, or you read the One Card that falls out while you are shuffling. Whichever method you use to pull the card, listed below are some of the questions and answers you may get when you pull the Five of Wands.
Yes or No Answer
Upright Position: If you pull the card in an upright position, it means Yes as a Wands suit, but you have to fight your way to get what you want.
Reversed Position: If you pull the card in a reversed position, it also means Yes, but you have to communicate and reach an agreement that works for all the parties involved.
For a Yes or No answer, the Five of Wands represents Yes, as a card of the Cups Suit.
Five of Wands – Love and Relationships

How someone sees you or feels about you?
If your question would be how someone sees you or feels about you, how the relationship is going, or where it will be in a year, the Five of Wands is a great card to pull.
Upright Position
If you pull the Five of Wands upright, it could indicate that you are in a toxic relationship. Your partner disagrees, or he is not pleased with anything you do. You don't seem to find a way to work through your disagreements. It could also indicate a breakup.
What not to do?
It would advise you to stop in your tracks and think of a problem by putting yourself in the other person's shoes. If you want it to work out, you have to remember it is not just about you. It could mean that your relationship may benefit from a break, putting down your weapons, and taking time to understand your partner.
If you feel the need to fight to get your way, maybe this is not the relationship for you. You have a voice. You have feelings. You need to show how you feel. It could indicate that you have been abused physically or emotionally, and you are not reacting. You need to fight back or tell someone about it, ask for help.
Reverse Position (Love and Relationships)
If you pull the Five of Wands, reversed, it means you and your partner will find a way to agree over a situation you have been fighting on. It could also mean that he has suppressed his anger and goes along your request just so as not to cause any more trouble, but he is not very happy in this relationship. It also indicates a possible lack of self-esteem and strength to deal with the issues that you just give up and go with the flow.
Five of Wands – Finance, Business and Career

In terms of business, the Five of Wands indicates you have been running into issues. Not only have they burdened you, but they also caused a change in your behavior. You feel exhausted and on edge, possibly not communicating well, but ready to fight everyone that comes against you. You may find yourself in nasty situations because of your temper or because you want to be the leader so bad, be this in your work environment, or even your own business.
It also indicates that you may have a business rival or a colleague that spreads rumors trying to ruin your reputation. You possibly know who they are and what they are doing, and it is also possible that you are fighting back the same way they are. It is not the best situation, but at least you are standing up for yourself.
What not to do?
You can find a solution that works for all the parties involved through making those arrangements in the contract and not try to push your ideas and creating unnecessary debates. It could indicate that you are not being heard, and you need to speak up. Maybe you are allowing your boss or colleagues to tell you what to do and even ask a lot from you outside of your job responsibilities. Perhaps you see that a project would be more successful approached in another way. Speak up.
Reverse Position (Business and Finance)
A reversed Five of Wands in the best case scenario means you lack competition or rivals. It is not a good situation for business. If you don't have competition, you don't move forward, you don't outdo yourself, and eventually, you will slow down, or your business will fall apart.
It may also mean that you have given up because you see it not worth struggling for anymore, which may be the case if you don't care about your finances or you are going through dark times and, as a result, have decided to slow it down a bit until you feel back in power. The finances may not struggle much, but your professionalism and your reputation will so take care of that because, in the long run, it translates to losing the job or running in debt.
Five of Wands – Timing
When will something happen answer?

If it is a question that involves around the timing of an event and you pull the Five of Wands, this would mean that whatever you desire or wonder about will manifest pretty soon. How soon is that? It would be kind of complicated because it would mean springtime, of a Zodiac Sign season Aries, Leo, or Sagittarius.
It would also be counted in days or months, which would mean one month later, or around the 5th, 14th, 23rd of the upcoming month.
The way you want to interpret this is to keep in mind that whatever you are asking is coming soon. From there, you would figure out the time. For example, if it is summertime when you are doing the reading, it would not indicate that your desire will manifest in spring. The highest possibility is that it would manifest during Leo Season or the upcoming month.
Other times that is much easier than that, because you are pulling the number "five", it would mean in 5 days, in 5 weeks, or 5 months. In Tarot or any other divination works, it is very rare to foretell the future in years because the choices we make along the way alter that future a lot.
Five of Wands – The Message Answer

Sometimes, we don't have a specific question. We just want to know how our day will look like, or how we should approach the day ahead. This reading is done in the morning s,o you form an idea of what that day will bring you.
Upright
Upright The Five of Wands would foretell a day that will be hard on you. You may have disagreements that could blow up and wreck your day or your relationships. It would also advise you that this is a day to stand your ground, not take "No" for an answer, or be ready to rise to a challenge.
Reversed
If you pull the Five of Wands in reverse, it foretells a day that you may make peace with a person, or upon an issue, you have had recent disagreements. It could also mean that you are so tired of all the rage and debates that even though the problem is not solved, you give up on it because it is not worthy anymore.
Five of Wands – Cards Combinations

In a psychic reading, there are at least 6 cards drawn, and each tarot card's meaning is interpreted along with the other cards, always bearing in mind the first question upon which the reading is conducted and aims to give answers. A psychic will see the tarot cards in a symbiotic relationship with one another, never try to read them one by one, but the whole drawing as a whole.
That's why it is essential to have a look at how the Five of Wands communicates with the other Tarot Cards. Taking into account, there are 78 Tarot Cards in a deck. We will have a look at how the Five of Wands would be interpreted and affect the outcome of the reading in the light of Suits.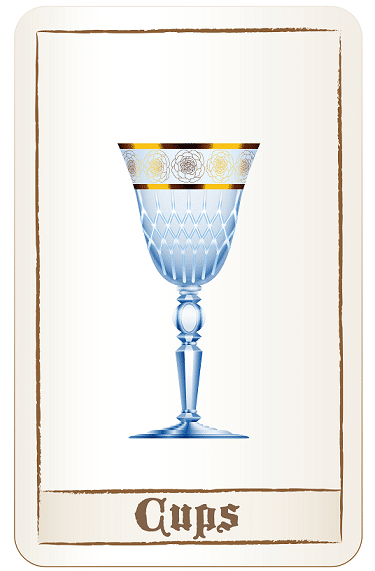 Interaction with the Cup Suits
The Cup Suits represent emotions, feelings, relationships, and contract-ships. If we were to draw the Five of Wands with a tarot card from the Cup Suits, it would emphasize the emotional challenges we are facing, either by acting on our emotions or having fights with family, friends, and partners. It would indicate that you feel disapproval, or maybe you don't feel appreciated and supported by your loved ones.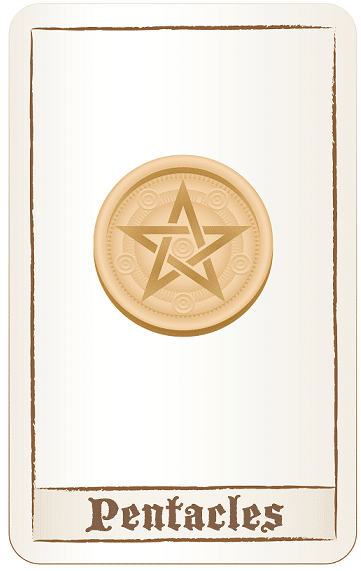 Interaction with the Pentacles Suits
The Five of Wands and the Pentacles Suit is a bad combination for your finances, business, or work environment. The Pentacles suit represents money, income, jobs, and if you draw this suit with the Five of Wands, it would indicate a bad work environment for you. Maybe you don't like your colleagues and argue with them daily, or your colleagues always want to sabotage you. It would also mean that you can't reach a reasonable business agreement, therefore causing you losses.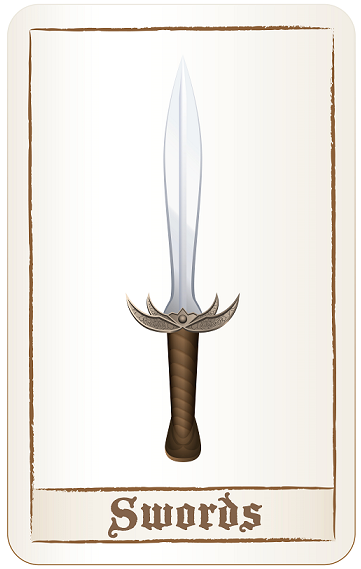 Interaction with the Swords Suits
The Swords Suit gets its share of being a negative suit, where most of the cards represent anxiety, failure, walking away. The Swords Suit, along with the Five of Wands, would mean a dark time for you. Maybe you have found yourself in a situation that has caused you heartache, pain, and emotional detachment that the only way you know out of this is not to heal yourself but to shut everyone out. You confront everyone with an angry attitude, even being a bully, and therefore causing even more pain.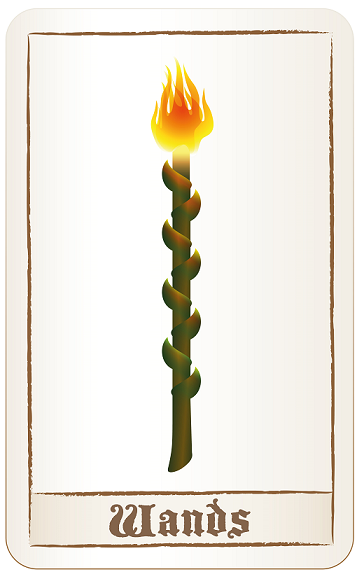 Interaction with the Wands Suits
The Five of Wands, along with another card of the Wands Suit, means there are a heated argument, many red flags, and possibly a very toxic environment around you. Not only do you drive yourself into fights whenever you can, but you could suffer from anger issues. It can also indicate that you want to control others, always be the leader, the boss, in whatever situation you are. You don't know how to communicate or solve issues, except for throwing fists.
Overall, the Five of Wands, either by itself or pulled in a tarot card draw, is a card that brings up a lot of anger issues, or hidden toxic emotions, coming out in confrontational fights and debates.