King of Swords Tarot Card, in its core, represents stability that comes from the ability to judge things. This card is associated with the Air element, representing the Zodiac signs of Gemini, Libra, and Aquarius, and its season is Winter. The King represents a mature male figure or male energy.
King of Swords Meaning
When drawing tarot cards, usually they are put in a vertical setting, spread on a timeline of the past, present, and future. In this kind of drawings, the King of Swords may come up straight, as well as reversed. Some psychic readers do like to read reversed tarot cards. Some don't.
Either way, the other tarot cards in the drawing will make up for the way the psychic readers conduct their readings because a Tarot Card deck connects to the energy of the psychic reader, so it 'talks' to them.
Upright Position
Merging the qualities of "King" and the qualities of the "Swords Suit," the King of Swords card would represent:
| | |
| --- | --- |
| Being an intellectual, knowledgeable | Using thoughts creatively |
| Understanding information quickly | Challenging through ideas |
| Done your research | Being analytical and reasonable |
| Cutting through the mental fog | Enjoying mental games, deep conversationalist |
| Being adept at argument, debates | Being a skilled communicator, verbal skills, articulate |
| Being a lucid writer or speaker | Being just, honest, impartial and objective |
| Providing insightful judgments | Seeing all sides of a situation |
| Leading through moral and ethics | Having high standards |
| Living by principles | |
Reverse Position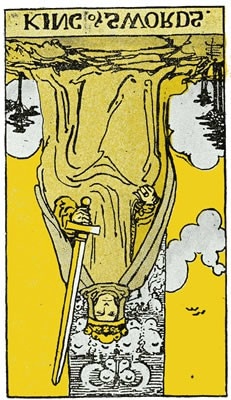 In a reverse position, the King of Swords would mean precisely the opposite of its core qualities, bringing in the drawing:
| | |
| --- | --- |
| Using your skills to manipulate others | Lacking healthy communication skills |
| Using your intelligence to dominate others | Being cold and ruthlessn |
| Being the toxic person | Using intimidations tactics |
| Losing your social status | Lacking empathy and understanding n |
| Being rude and dishonest | |
Horizontal Position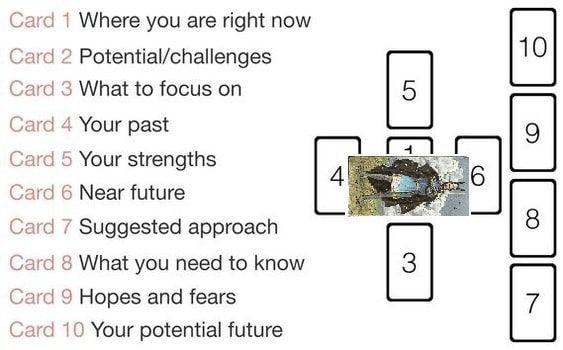 There are also spreads where the tarot cards pulled are placed on vertical as well as horizontal positions. If the King of Swords would sit in a horizontal position, it advises you to apply your best judgment and put a limit to your tolerance.

You may be putting yourself on other people's shoes and judging the situation from their view, which latter leads to you being forgiving and understanding of their actions. As a result, you find yourself being walked over again and again just because you tend to tolerate their behavior or wrongdoing because you understand what they're dealing with behind the scenes.

The thing is that a red flag coming up more than twice indicates a pattern, not a mistake, and they are not willing to change their ways, so you need to make a decision. Be just with yourself.
King of Swords – One card pull [Yes or No]

One Card Readings are done when you need a fast, straight to the point answer, you wish not to see the future events or the past events, you just need a specific answer on the question, for a present situation that is bothering you. You shuffle the cards, then choose only One Card, or you read the One Card that falls out while you are shuffling. Whichever method you use to pull the card, listed below are some of the questions and answers you may get when you pull the King of Swords.
Yes or No Answer
Upright Position: If you pull the card in an upright position, it means No.
Reversed Position: If you pull the card in a reversed position, it means there is a chance of Yes, but you are being manipulated into thinking that's what you want.
For a Yes or No answer, the King of Swords represents Yes, as a card of the Cups Suit.
King of Swords – Love and Relationships

The King of Swords in a relationship reading indicates that you and your partner tend to be just to each other and give and take in equal manners. You don't like to play games with how the other partner is feeling or how they approach situations. Instead, you create a safe space for both of you to find a solution together. This relationship may be a mature one, either by the years of being together or by the space you are moving, meaning that you both are committing yourself to it, and you are both taking secure steps moving forward.
How someone sees you or feels about you?
The answer would be they may see you as someone with whom they are connected not only on an emotional level but also physical and intellectual level as well. They see you as someone who pushes them to be a better version of themselves and someone who challenges them and makes them maintain high standards. You may be the one who has taught them some good manners or a better life.
Just starting dating?
If you have started dating this new person, the King of Swords indicates that your person sees you as someone smart, collected, straightforward, and just. They find you attractive not only for your physical features but, most of all, for your intelligence and emotional behavior. They enjoy your deep conversation, although sometimes they may feel the need to make small talks.
What not to do?
It advises you to check yourself and your ways of communicating with your partner. You may think you are being honest by sharing your feelings and your views on a particular situation. Still, the way you are expressing yourself or your choice of words may not be the best for your partner, leaving them confused about your true feelings or making them feel inadequate.
Reverse Position (Love and Relationships)
If you pull the King of Swords, reversed, it is a bad indicator that your partner is abusive, manipulative, extremely jealous, and tries to control you by using what they know about you. They make you feel small and undervalued by putting themselves in a higher place.
It could be the case where one of the partners, usually the abusive one, has a higher education or high paying career, therefore tries to control the other by being their boss and showing them how much they lack compared to them. In another situation, it could indicate infertility or an absent father.
King of Swords – Finance, Business and Career

In business and career, the King of Swords indicates that your boss or someone else around you who is knowledgeable in the business world may be leading you into investments or advising you on how to do your work. You should not be overly sensitive in this case, because they are willing to help you, but they are not willing to serve anything in a silver spoon.
They are applying tough love because they want you to learn for yourself and become stronger for your good. If you decide to come into a partnership with this person, possibly a male figure, you will find yourself in a better place financially, advancing in your career or being guided to better opportunities.
What not to do?
The King of Swords advises you not to give in to bullies or allow anyone else to play with your mind. You are master of your destiny and actions, so take a grip on your situation before it slips out of your hands. If you have lacked structure or routine in your work, find ways to harvest your will and self-discipline. Stop procrastinating. If you are asked to judge a difficult or delicate matter, consider how you will approach it before voicing out your opinion.
Reverse Position (Business and Finance)
In this case, it indicates that there is a mature male in your work environment who does not want to see you shine and possibly is working to fire you. They are messing with your head, being judgmental, cold, and a bully. As a result, you may lose your cool and ruin things for yourself. Regarding finances, it indicates a criminal activity taking place, or a legal case won't turn in your favor.
King of Swords – Timing
When will something happen answer?

If it is a question that involves around the timing of an event and you pull the King of Swords, this would mean that whatever you desire or wonder about will manifest, but it will take time, as an Air element indicates movement, and a swift one.
How soon is that, it would be kind of complicated because it could mean Wintertime, or that of a Zodiac Sign season Gemini, Libra or Aquarius.
The way you want to interpret this is keeping in mind that whatever you are asking about is coming, though it could come in a breeze or not stand for long.
With the Swords Suit, the best way to go around figuring out the time would always be to think at least one later, and it would go something like this: If it is already Winter, your best bet would be next month or around Aquarius season.
King of Swords – The Message Answer

Sometimes, we don't have a specific question. We just want to know how our day will look like, or how we should approach the day ahead. Do this reading in the morning, so you form an idea of what that day will bring you.
Upright
The King of Swords would foretell a day when you will be in your power. You may find other people, with whom you may not even have an established friendship, come to you in need of advice or guidance, which you will be glad to provide.
Reversed
If you pull the King of Swords in reverse, it indicates a day when you may be acting ungrateful, cold or judgmental towards others. You may find yourself being jealous of others' achievements and forget that you could have it that way or even better if you would seriously work for it.
King of Swords – Cards Combinations

In a psychic reading, there are at least six cards drawn, and each tarot card's meaning is interpreted along with the other cards, always bearing in mind the first question upon which the reading is conducted and aims to give answers. A psychic will see the tarot cards in a symbiotic relationship with one another, never try to read them one by one, but the whole drawing as a whole.
That's why it is essential to have a look at how the King of Swords communicates with the other Tarot Cards. There are 78 Tarot Cards in a deck. We will have a look at how the King of Swords would be interpreted and affect the outcome of the reading in the light of Suits.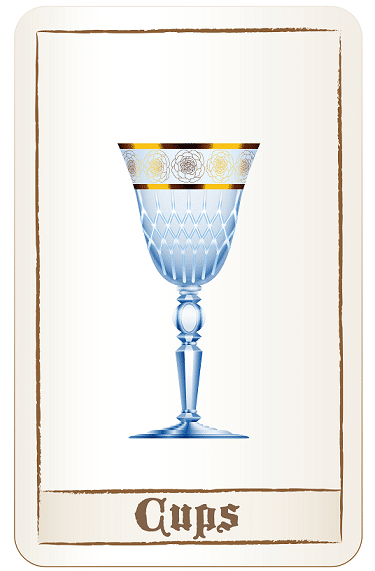 Interaction with the Cup Suits
The Cup Suits represent emotions, feelings, relationships, and contract-ships. This suit is associated with the Water element. If we were to draw the King of Swords along with the Cup Suits, this would indicate that you are the one everybody leans on when they need someone to support them financially, emotionally, or provide unsolicited advice. You may not be a father yet, but you are seen as a father figure, meaning you take care of everyone. You are there to always help others, and you try to be just.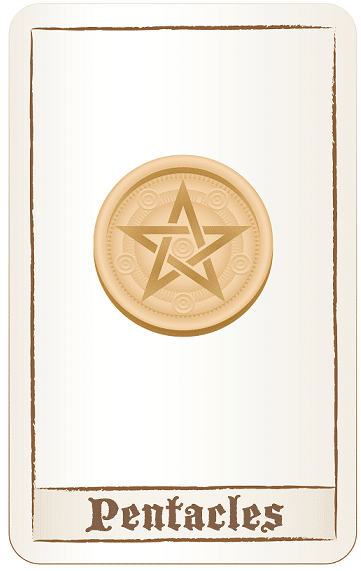 Interaction with the Pentacles Suits
The King of Swords, along with another card of the Pentacles Suit, would bring attention to financial matters and business ideas. This spread foretells good investments turning in, big opportunities coming to your way, and advancements in your career. You may have lots of experience in your shoulders, and now you are about to have the big break you have been looking towards for years.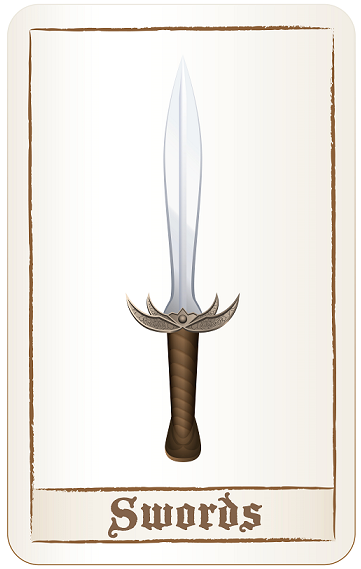 Interaction with the Swords Suits
The Swords Suit, along with the King of Swords, is also an exciting drawing. The Swords Suit gets its share of being a negative suit. This spread would indicate that you are someone who is not easily shaken or thrown down. You may be someone who suffers deeply but always puts a strong front, and no one can tell if you are hurting or not. You don't like to burden others with your issues or your pain, but if you keep bottling up things for too long, you may find yourself changing in the worst version of you. Sometimes it is good to ask for support when you need it.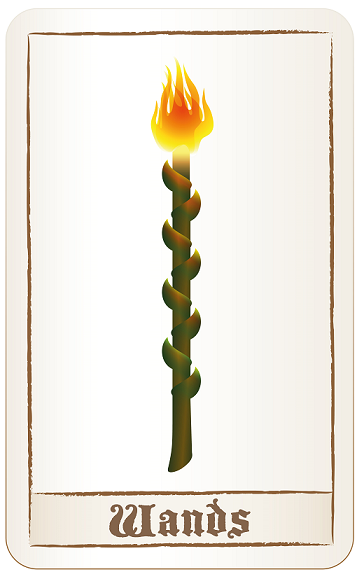 Interaction with the Wands Suits
The King of Swords and the Wands Suit are a combination that foretells well thought out action and intelligent movements. You are not someone to jump into anything. You even don't like change that much because you may like steady growth, and once you reach a certain financial and social status, you like to keep it that way and not risk your reputation or finances. Nonetheless, you are not afraid to make moves once you have made up your mind.
Overall, the King of Swords, either by itself or pulled in a tarot card draw, is a card of high intelligence, deep conversations, justice, thought out approach, and high standards.