Queen of Swords Tarot Card, in its core, represents satisfaction that comes with a logical and rational approach to life. This card is associated with the Air element, representing the Zodiac signs of Gemini, Libra, and Aquarius, and its season is Winter. The Queen represents a mature female figure or female energy.
Queen of Swords Meaning
When drawing tarot cards, usually they are put in a vertical setting, spread on a timeline of the past, present, and future. In this kind of drawings, the Queen of Swords may come up straight, as well as reversed. Some psychic readers do like to read reversed tarot cards. Some don't. Either way, the other tarot cards in the drawing will make up for the way the psychic readers conduct their readings because a Tarot Card deck connects to the energy of the psychic reader, so it 'talks' to them.
Upright Position
Merging the qualities of "Queen" and the qualities of the "Swords Suit," the Queen of Swords card would represent:
| | |
| --- | --- |
| Being honest, avoiding lies | Daring to face the ugly truth |
| Being upfront with everyone | Playing by the rules |
| Sizing up a situation quickly | Intuitively understanding the hidden motives |
| Being difficult to trick or fool | Being direct and frank in all dealings |
| Knowing how to be candid when necessary | Being straightforward and witty |
| Having a good sense of humor | Able to laugh at yourself too, not taking things too seriously |
| Attitude of having seen and done it all | Being true to yourself and having realistic expectations |
Reverse Position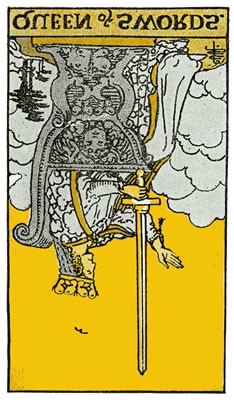 In a reverse position, the Queen of Swords would mean precisely the opposite of its core qualities, bringing in the drawing:
| | |
| --- | --- |
| Being overly critical | Not being able to make a decision, cut things off |
| Spreading malicious gossip | Lacking empathy |
| Lacking grace | Representing trauma, toxic behavior |
| Not learning from past experiences or mistakes | Choosing to be harsh, bitter, vindictive |
| Having poor communication | Being unforgiving and revengeful |
Horizontal Position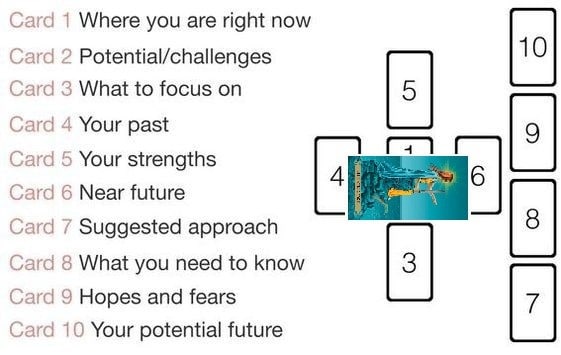 There are also spreads where the tarot cards pulled are placed on vertical as well as horizontal positions. If the Queen of Swords would sit in a horizontal position, it advises you may need to give yourself or someone else more time.
This may be the case when you have been thinking and considering to cut someone off of your life or fire someone at work. Maybe you have noticed behavior that doesn't seem to change, or you have gotten one red flag, and you are ready to cut things off. The downside is that you may be seeing someone through past experiences, and you know you will not tolerate the same toxic behaviors anymore.
The thing is that you have not given yourself or the other person enough time to show their true colors, intentions, or learn their pattern. Don't make a rushed decision unless you are sure of what you want.
Queen of Swords – One card pull [Yes or No]

One Card Readings are done when you need a fast, straight to the point answer, you wish not to see the future events or the past events, you just need a specific answer on the question, for a present situation that is bothering you. You shuffle the cards, then choose only One Card, or you read the One Card that falls out while you are shuffling. Whichever method you use to pull the card, listed below are some of the questions and answers you may get when you pull the Queen of Swords.
Yes or No Answer
Upright Position: If you pull the card in an upright position, it means No.
Reversed Position: If you pull the card in a reversed position, it means there is a chance of Yes, but that may not be what's best for you.
For a Yes or No answer, the Queen of Swords represents Yes, as a card of the Cups Suit.
Queen of Swords – Love and Relationships

The Queen of Swords in a relationship reading indicates that you and your partner have established a relationship based on respect, mutual values, trust, honesty, communication, and you are both very aware and committed to what you have and want for the future together. It can indicate that the truth about something you have been contemplating on will come to light, or you will find out the answers you seek in another way.
If you have been having a hard time getting along with your partner, it can indicate that you will make up your mind about the relationship, and it can go both ways, you may choose to talk it out and better it, or you may decide to break up for good.
How someone sees you or feels about you?
The answer would be they may see you as someone witty, smart, humorous, but may not like public affection or affectionate acts in public, instead save them for the private space. They see you as someone who is a good critic, delivers honest opinions, and also thoughtful ones. On the other hand, they may feel like you are manipulating them and trying to change them into your picture and not see or love your partner for who they are.
Just starting dating?
If you have started dating this new person, the Queen of Swords indicates that your person sees you as someone reliable, assure of themselves, and someone that knows what they want. You have been through rough experiences that have shaped you into the person you are today, and you have possibly communicated to your date what you expect out of this relationship and what you are not.
What not to do?
In terms of what not to do, it can indicate that you miss some of your freedom or independence from your single life, now that you have to put yourself into your partner's shoes and thinking for two when you make a decision. It is not that you don't want to be with your partner and make a life together, but if you have been single for a long time, or if you have never been in such a committed relationship before, you may feel the need to take some space or some time alone. Try to talk it out with your partner and see what activities would work best for you.
Reverse Position (Love and Relationships)
If you pull the Queen of Swords, reversed, it is a bad indicator of dealing with a manipulative, abusive, cheating partner. It is not the best place to be, but you also may be feeling like you can't get out of it, almost like your partner has a grip on you.
Maybe you like the fact that they are a strong personality, and you may feel safe or protected by them or by their social status, but behind closed doors, you may be losing yourself each day a little bit more. If you feel like you can't stand against them, maybe it is time to ask for help or break things off because you two are not cut from the same cloth.
Queen of Swords – Finance, Business and Career

In business and career, the Queen of Swords indicates that you may receive support or good financial advice, possibly from someone that is older than you, or even your boss. It can indicate that you have a knowledgable person in the work environment, perhaps a woman who is sophisticated, smart and eager to help others out, or help you out and push your forward because you deserve it, or because she wants you to work with her. Regarding finances, it foretells a financial growth due to good investments.
What not to do?
The Queen of Swords, advises you to be careful who you take advice from. It may indicate that someone is purposely spreading misinformation or manipulating you into making a bad investment for their profit. If you feel there is a lot of gossip about you at your workplace, you should come forward and put your foot down. No one should be able to shape your figure in others' eyes or dictate who you are, but you. Do not be afraid to stand up for yourself.
Reverse Position (Business and Finance)
In this case, it indicates that there is a grown woman in your work environment who may be trying to sabotage you or won't promote you even if you deserve it. This can be your boss or any of your colleagues. It could also indicate that someone is spreading malicious lies about you to ruin your reputation or make your boss fire you.
Regarding finances, it can suggest that miscommunication or lack of communication can lead you to lose money. This may be the case where you fail to ask for all the information you need, or you don't quite understand what you are doing, but you still go along with it.
Queen of Swords – Timing
When will something happen answer?

If it is a question that involves around the timing of an event and you pull the Queen of Swords, this would mean that whatever you desire or wonder about will manifest, but it will take time, as an Air element indicates movement, and a swift one.
How soon is that, it would be kind of complicated because it could mean Wintertime, or that of a Zodiac Sign season Gemini, Libra or Aquarius.
The way you want to interpret this is keeping in mind that whatever you are asking about is coming, though it could happen in a breeze or not stand for long.
With the Swords Suit, the best way to go around figuring out the time, would always be to think at least one later, and it would go something like this: If it is already Winter, your best bet would be next month or around Aquarius season.
Queen of Swords – The Message Answer

Sometimes, we don't have a specific question. We just want to know how our day will look like, or how we should approach the day ahead. Do this reading in the morning, so you form an idea of what that day will bring you.
Upright
The Queen of Swords would foretell a day when you will feel in your power, certain of who you are, what you want, and what you bring to the table. It can also indicate that you will have the opportunity or the platform to set some things straight.
Reversed
If you pull the Queen of Swords in reverse, it indicates a day when you may be a victim to others' jealousy, malicious working, or you may be the one acting shady because you can't stand up for yourself.
Queen of Swords – Cards Combinations

In a psychic reading, at least six cards are drawn, and each tarot card's meaning is interpreted along with the other cards, always bearing in mind the first question upon which the reading is conducted and aims to give answers. A psychic will see the tarot cards in a symbiotic relationship with one another, never try to read them one by one, but the whole drawing as a whole.
That's why it is essential to have a look at how the Queen of Swords communicates with the other Tarot Cards. There are 78 Tarot Cards in a deck. We will have a look at how the Queen of Swords would be interpreted and affect the outcome of the reading in the light of Suits.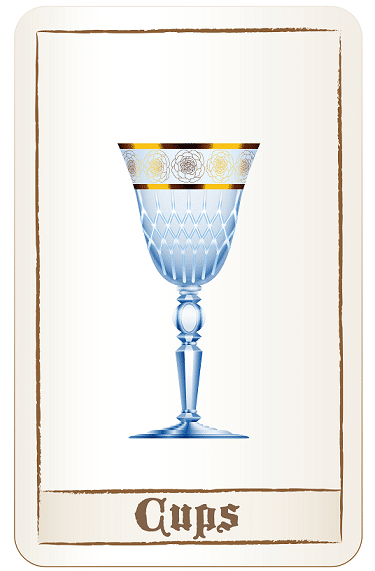 Interaction with the Cup Suits
The Cup Suits represent emotions, feelings, relationships, and contract-ships. This suit is associated with the Water element. If we were to draw the Queen of Swords along with the Cup Suits, this would indicate that in your family, friends, or lover's life, you are someone who keeps everyone going and pushing forward. You may be the one who they all turn to when they need advice. A should cry on or someone to take care of them. You also know how to make things right, and you know when to shut things down.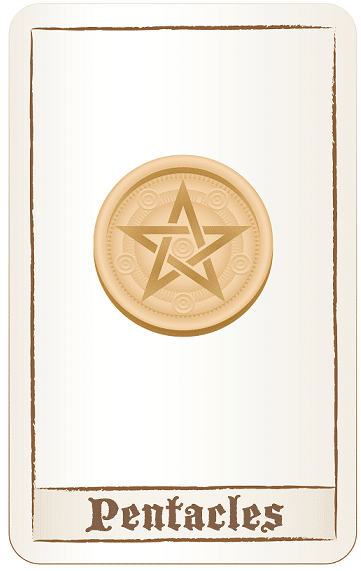 Interaction with the Pentacles Suits
The Queen of Swords, along with another card of the Pentacles Suit, would bring attention to financial matters and business ideas. This spread indicates that you may learn new tricks to money trades, or you may earn the experience you need to make better investments. It suggests that it is your wit and knowledge that will put you some steps forward others in the financial scheme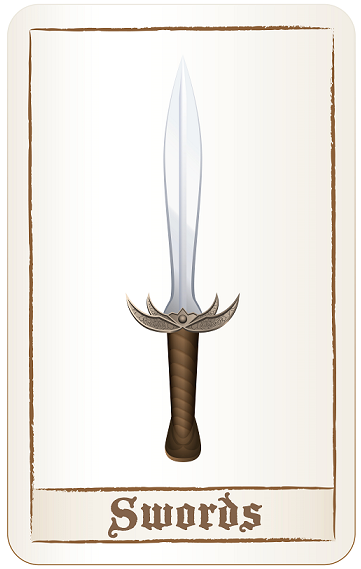 Interaction with the Swords Suits
The Swords Suit, along with the Queen of Swords, is also an exciting drawing. The Swords Suit gets its share of being a negative suit. This spread would indicate that you are someone that is not easily shaken by negative events, but still, there are those situations that may wear you down. Nonetheless, you are not someone to give in, you choose to be sad over it for a couple of days, and then you are back in your feet, making your way through the mess. You see everything as an experience and a lesson, not a failure.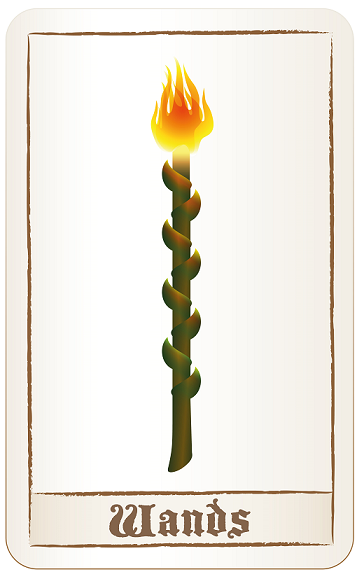 Interaction with the Wands Suits
The Queen of Swords and the Wands Suit is a combination that foretells action is driven by goals, strategized plans, and a ton of information. Also, you are not someone to let others fool you, and you always do your research before you jump into anything. You like to research and educate yourself in other fields that may not be the main focus in your career. Still, the education and curiosity pay off because you are reversed into different fields, and you know how to apply the various methodologies and information in your path.
Overall, the Queen of Swords, either by itself or pulled in a tarot card draw, is a card of mature approach, delicate humor, being grateful for experiences and lessons, making a win out of what seems like a failure.