Nine of Pentacles Tarot Card, in its core, represents creating a comfortable lifestyle surrounded by wealth and love. This card is associated with the Earth element, representing the Zodiac signs of Taurus, Virgo, and Capricorn, and its season is Autumn.
The Nine of Pentacles, being the ninth card of the Pentacles Suit, carries all the qualities of number 9. In a psychic reading translates to fate, luck, fulfillment, a time of clarity and culmination, the achievement of a dream, you can see the end of the tunnel, you know how to reach your goals.
Nine of Pentacles Meaning
When drawing tarot cards, usually they are put in a vertical setting, spread on a timeline of the past, present, and future. In this kind of drawing, the Nine of Pentacles may come up straight, as well as reversed. Some psychic readers do like to read reversed tarot cards. Some don't. Either way, the other tarot cards in the drawing will make up for the way the psychic readers conduct their readings because a Tarot Card deck connects to the energy of the psychic reader, so it 'talks' to them.
Upright Position
Merging the qualities of number one, "Nine" and the qualities of the "Pentacles Suit," the Nine of Pentacles card would represent:
| | |
| --- | --- |
| Being disciplined | Maintaining self-control |
| Restrained | Making a sacrifice to reach a goal |
| Forcing yourself to stick to a program | Taking a step by step approach |
| Having to rely only on yourself | Handling problems alone |
| Acting on your own | Creating a comfortable lifestyle |
| Being and acting tactful, elegance | Enjoying fine things in life, sophistication |
| Being gracious | Getting pregnant, or settling |
Reverse Position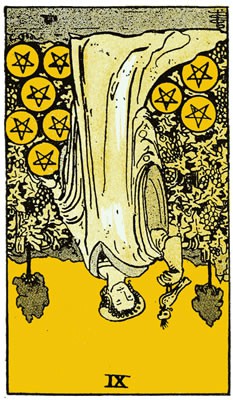 In a reverse position, the Nine of Pentacles would mean precisely the opposite of its core qualities, bringing in the drawing:
| | |
| --- | --- |
| Not earning your wealth | Getting married for money |
| Scammer, cheap | Being a gold-digger |
| Superficial | Having a miscarriages |
| Shady investments | Reproductive issues |
| Lack of discipline and tact | |
Horizontal Position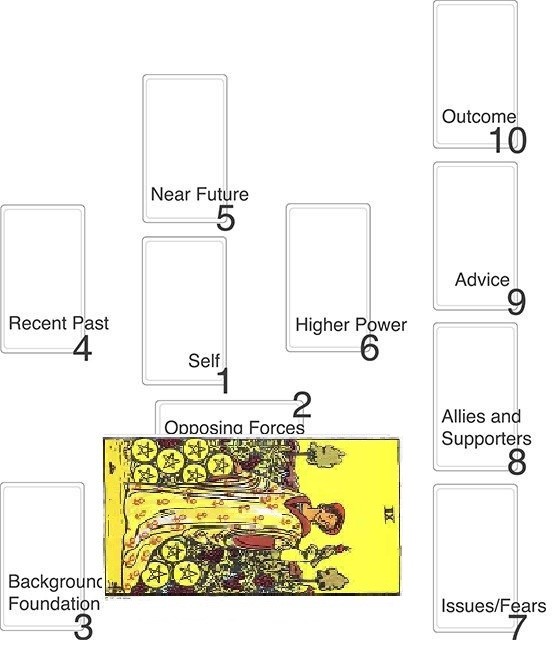 There are also spreads where the tarot cards pulled are placed on vertical as well as horizontal positions. If the Nine of Pentacles would sit in a horizontal position, it advises you to take better care of yourself, check with a doctor, and rest.
You may have been working too much and always trying to be the provider in your environment. You may be a person who can multitask and spread themselves thin in many situations. For example, you manage to cook three meals per day, take care of children, the house, and maintain a job. You are the type that can go to the gym, hold a conversation, host a dinner, all in the same day while managing to look perfect and fresh. It is too much, and it is showing. Take some time for you, because if you burn out, it will be worse.
Nine of Pentacles – One card pull [Yes or No]

One Card Readings are done when you need a fast, straight to the point answer, you wish not to see the future events or the past events, you just need a specific answer on the question, for a present situation that is bothering you. You shuffle the cards, then choose only One Card, or you read the One Card that falls out while you are shuffling. Whichever method you use to pull the card, listed below are some of the questions and answers you may get when you pull the Nine of Pentacles.
Yes or No Answer
Upright Position: If you pull the card in an upright position, it means Yes.
Reversed Position: If you pull the card in a reversed position, it means Yes, but you may need to adjust your manners and behavior.
For a Yes or No answer, the Nine of Pentacles represents Yes, as a card of the Cups Suit.
Nine of Pentacles – Love and Relationships

Pulling the Nine of Pentacles in a relationship reading means that you are in a healthy relationship where both of you provide comfort, support, and independence for each-other. You may have similar goals and work together to achieve them. It doesn't necessarily mean that you work together, or have the same profession, but that your view and values for life are the same, so you work together for the same vision in the end.
For mature couples, this could mean that the time has come when you can sit back and enjoy the fruits of your hard work all these years. It could also indicate pregnancy or childbirth.
How someone sees you or feels about you?
The answer would be they see you as someone who likes to live elegantly and works on fulfilling that goal for themselves and their partner. They love your work ethic, your commitment to the relationship, and family, and more often than not, they are amazed at how you can handle so many things with such grace. They find life with you to be easy and fun, and thus they enjoy being with you and want to make you happy in return.
Just starting dating?
If you have started dating a new person, the Nine of Pentacles means that your person sees you as someone elegant, acutely aware of your behavior and manners, perceptive and wise. They can feel your vibe. They know you try to take things lightly and not cause a scene, but on the other hand, they are very aware of the fact that you are looking for something serious, and you will commit to the relationship if there is one. They know not to mess around with you and walk away if they don't reciprocate the commitment.
What not to do?
It would advise you to get out of your shell once in a while. You may be trying hard to maintain your grace and good manners, dealing with big problems with a smile in your face and often being too tolerant or closing one eye and one ear. Though this only burdens you and staves the issues, and you need to place some boundaries and ask your partner to respect them.
If you find yourself being taken advantage of, you may need to reflect on your relationship and whether it is worth saving, or if your health and happiness are more important.
Reverse Position (Love and Relationships)
If you pull the Nine of Pentacles, reversed, it indicates that there is a dis-balance in the relationship, and one is taking advantage of the other's kind nature. Maybe one of you is acting spoiled, spending money on unnecessary things, and expecting the other to cover up all the expenses.
This card usually indicates a relationship formed for deceitful reasons like money and status. You may have come together for material reasons, and you are both focused on the money and the superficial things in life.
Nine of Pentacles – Finance, Business and Career

In business and career, the Nine of Pentacles is a good omen that foretells stability, abundance, financial independence, and security. It is a prosperous time for you, and one you can finally reap the rewards of your hard work and enjoy some vacation time. If you are mature, this card can mean retirement for you.
You have given the best of you on whatever project you have been working on, so it is just right to get the prize and breathe in all the rewards. If you have your own business, this card means it is a great time for your business that will thrive, and profits will roll in. If you have put in investments, they have matured, and you can collect on them. You are enjoying the social status that comes with wealth. This card can also indicate buying a property or making a significant investment.
What not to do?
The Nine of Pentacles advises you to focus on all sides of the business or your work. It is not all about making money. The income is the final step, the reward. You should focus on all the steps you should take before you reap the benefits, all the projects you should apply, the new business contacts you should make, and take care of, and if it is possible, consider how you can expand more. You should value your experience and knowledge just as much as you value money.
Reverse Position (Business and Finance)
In reverse, the Nine of Pentacles is a bad omen because it indicates that you may fail at your project for lack of effort. Also, if you own your own business, it can indicate a problem with security or your lack of attention to thieves, con artists, and scammers. You should be careful whom you trust and if you can double-check every contract and business deal. It can also indicate that you are too focused on income growth that you are allowing mistakes on your work or letting your business's most essential issues slip by.
Nine of Pentacles – Timing
When will something happen answer?

If it is a question that involves around the timing of an event and you pull the Nine of Pentacles, this would mean that whatever you desire or wonder about will manifest. Still, it will take time, as an Earth element indicates growth, but a steady and long one.
How soon is that, it would be kind of complicated because it could mean Autumn time, or that of a Zodiac Sign season Taurus, Virgo or Capricorn.
It would also be counted in months, or around the 9th, 18th, 27th, of a month.
The way you want to interpret this is keeping in mind that whatever you are asking about is coming slowly, but surely, from there, you would figure out the time.
With the Pentacles Suit, the best way to go around figuring out the time would always be to think 2-6 months later, and it would go something like this: If it is already Autumn, your best bet would be around Capricorn or Taurus season, which is six months away, or around six months away. Either way is coming, but it needs time to grow into what you desire.
Nine of Pentacles – The Message Answer

Sometimes, we don't have a specific question. We just want to know how our day will look like, or how we should approach the day ahead. This reading is done in the morning, so you form an idea of what that day will bring you.
Upright
The Nine of Pentacles would foretell a day when you will find yourself feeling particularly well and at ease. Things will flow easily, and you won't find it hard to complete even significant tasks. You will have everything under control.
Reversed
If you pull the Nine of Pentacles in reverse, it indicates a day when your work may not be well perceived, or your relationship will feel harder to deal with. If you handle this day well, it will turn better the next days. If you fail to control yourself and make the best out of a bad situation, the problem showing up that day may continue for the upcoming weeks.
Nine of Pentacles – Cards Combinations

In a psychic reading, there are at least six cards drawn, and each tarot card's meaning is interpreted along with the other cards, always bearing in mind the first question upon which the reading is conducted and aims to give answers. A psychic will see the tarot cards in a symbiotic relationship with one another, never try to read them one by one, but the whole drawing as a whole.
That's why it is essential to have a look at how the Nine of Pentacles communicates with the other Tarot Cards. There are 78 Tarot Cards in a deck. We will have a look at how the Nine of Pentacles would be interpreted and affect the outcome of the reading in the light of Suits.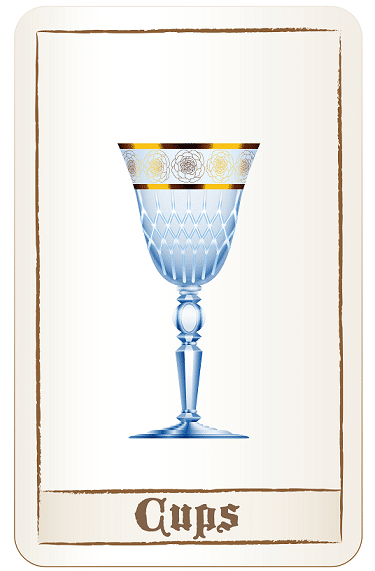 Interaction with the Cup Suits
The Cup Suits represent emotions, feelings, relationships, and contract-ships. This suit is associated with the Water element. If we were to draw the Nine of Pentacles along with the Cup Suits, this indicates that you are enjoying your relationships with a partner, family, and close friends. You feel understood and appreciated, you feel powerful and a rock for others. You are protective but not controlling. You are the one who always comforts others but also finds pleasure and comfort for themselves. Emotions are not a burden for you.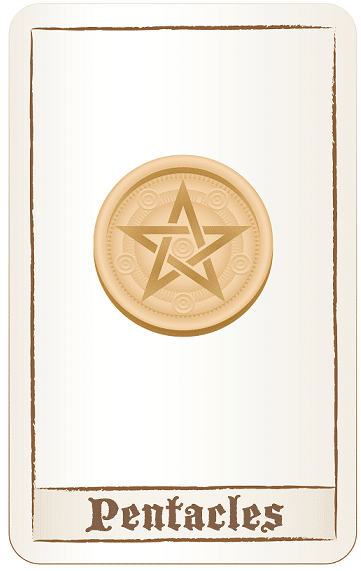 Interaction with the Pentacles Suits
The Nine of Pentacles, along with another card of the Pentacles Suit, foretells your finances and business goals manifestations. It is a good spread for your finances because it indicates that you are creating wealth, and you are building possibly a legacy for yourself and your family. You are satisfied with your job, your career, and your provider skills. Your ventures will pay off well.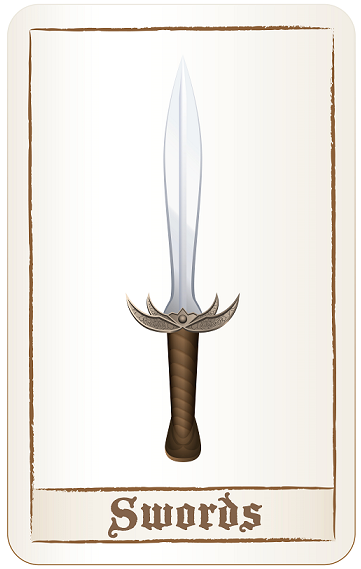 Interaction with the Swords Suits
The Swords Suit, along with the Nine of Pentacles, is also an exciting drawing. The Swords Suit gets its share of being a negative suit. This spread means that you are having a hard time dealing with issues, which have become a burden for you, weighing you down. You are almost losing yourself in such a negative environment and mindset. You may be considering losing your manners and just become that strong person that casts people out. That is not the way through, your grace is what people notice, and if you manage to keep a clean heart, you will get through this.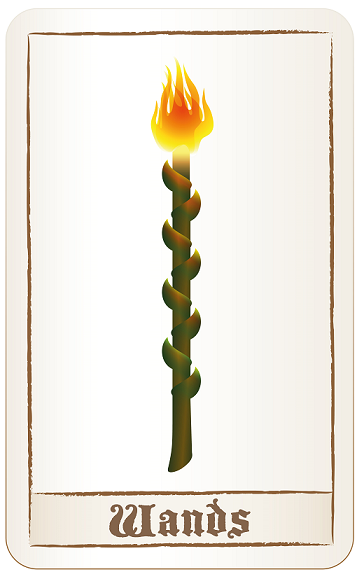 Interaction with the Wands Suits
The Nine of Pentacles and the Wands Suit is a beautiful combination that foretells well-thought action and dreams manifestation. This spread indicates that whatever action you have taken or you are considering to apply, will turn out good for you. You have done your research, you have the right connections, you have a detailed plan, and you will hold the prize on your hands. You may have been spending days or even a lifetime keeping a specific vision in your mind, and the pieces are finally coming together. You just know what to do.
Overall, the Nine of Pentacles, either by itself or pulled in a tarot card draw, is a card of grace, elegance, wisdom, handling things correctly and with care, being a rock for others, and honoring your family, friends, relationships and possessions through committed dedication.