Page of Pentacles Tarot Card, in its core, represents a potential for future material success. This card is associated with the Earth element, representing the Zodiac signs of Taurus, Virgo, and Capricorn, and its season is Autumn.
Page of Pentacles Meaning
When drawing tarot cards, usually they are put in a vertical setting, spread on a timeline of the past, present, and future. In this kind of drawing, the Page of Pentacles may come up upright, as well as reversed. Some psychic readers do like to read reversed tarot cards. Some don't. Either way, the other tarot cards in the drawing will make up for the way the psychic readers conduct their readings because a Tarot Card deck connects to the energy of the psychic reader, so it 'talks' to them.
Upright Position
Merging the qualities of "Page" and the qualities of the "Pentacles Suit," the Page of Pentacles card would represent:
| | |
| --- | --- |
| Make an impact | Realize plans |
| Manifest dreams in the physical world | Getting things going |
| Putting events into motion | Experiencing earth, nature |
| Being practical, a realistic approache | Finding a solution that works |
| Being guided by common sense | Drawing in what you need |
| Growing your means, expanding | Enrichment, seeking abundance |
| Building security | Being trustworthy and trusting in others |
| Being one of your word, credible | |
Reverse Position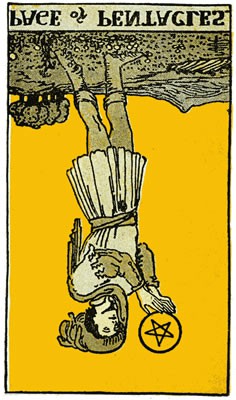 In a reverse position, the Page of Pentacles would mean precisely the opposite of its core qualities, bringing in the drawing:
| | |
| --- | --- |
| Lacking common sense | Underachieving |
| A plan that logically doesn't work | Procrastinating, wasting time |
| Failing to take advantage of opportunities | Letting opportunities pass by |
| Poor planning and perspective | Lacking established goals |
Horizontal Position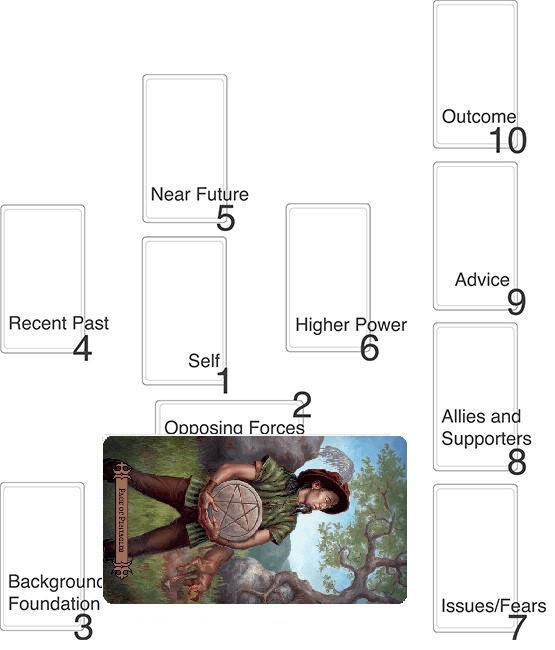 There are also spreads where the tarot cards pulled are placed on vertical as well as horizontal positions. If the Page of Pentacles would sit in a horizontal position, it means you should double-check if you are in full capacity to carry out your plan.
You may have the plan ready, and all the tools, means, connections, but still may be something missing, which will come out later and cause you to slow down or even make your plan fall apart. Maybe you lack specific knowledge or information that if you knew, it would change the way you would go about it. So make sure to get expert advice, or ask someone who has done something similar before you, so you don't miss anything.
Page of Pentacles – One card pull [Yes or No]

One Card Readings are done when you need a fast, straight to the point answer, you wish not to see the future events or the past events, you just need a specific answer on the question, for a present situation that is bothering you. You shuffle the cards, then choose only One Card, or you read the One Card that falls out while you are shuffling. Whichever method you use to pull the card, listed below are some of the questions and answers you may get when you pull the Page of Pentacles.
Yes or No Answer
Upright Position: If you pull the card in an upright position, it means Yes.
Reversed Position: If you pull the card in a reversed position, it also means Yes, but better opportunities may also come, so be careful not to skip on them.
For a Yes or No answer, the Page of Pentacles represents Yes, as a card of the Cups Suit.
Page of Pentacles – Love and Relationships

The Page of Pentacles in a relationship reading indicates that you are faithful and rely on each other. Some of the fun or sparks from the beginning may currently be missing in the relationship since you both have grown. The focus has drifted on other essential issues. It is something that happens when you both settle, and you trust each other, so you kind of relax on the relationship.
If you are missing the light fun part of the relationship, or the romantic dates, make sure to get some quality time with your partner or arrange a fun activity to do together.
How someone sees you or feels about you?
They see you as someone who is grounded, and someone to be trusted. You have helped stabilize the relationship, and you may be the one that has helped ground them and make them more family-oriented that they were before. It also means that the relationship is on steady ground, and you both have faith in the way it is growing and that it is going to last. Possibly this connection grew from friends to lovers, and it comes easy for you to communicate with each other.
Just starting dating?
If you have started dating this new person, the Page of Pentacles indicates your partner sees you as someone with whom they can have something real, serious and that it can grow more durable over time. They see that you are practical and apply a hands-on approach to whatever comes, which for them is a good indicator that you will not allow the relationship to slip through or get boring. Your good nature makes them feel safe, and they may even consider you as the person they settle down with.
What not to do?
In terms of what not to do, it would advise you to not put so much faith in the other person, just because you are faithful and honest yourself. It could also mean not to depend a lot on the other person. You may be blindfolding yourself to things you should open your eyes to, react to situations you don't like, or stop ignoring the red flags in the relationship. It advises you to check on your partner because there might be things that he's slipping under the rug.
Reverse Position (Love and Relationships)
A reversed Page of Pentacles would indicate that there is a case of disloyalty in the relationship, it could be cheating, but it could also be that you feel like you can not trust the other or rely on the other for anything, and you may be feeling like you need to do everything yourself.
There may also be feelings of resentment in the relationship, one of you is acting grungy all the time, putting the other partner down, which is taking a toll in the relationship. If you do not want to be in this relationship anymore or feel like you can't resolve the issues, you need to make a decision and a plan.
Page of Pentacles – Finance, Business and Career

The Page of Pentacles pulled in a business-related question would indicate that you are building the ground to receive success. You are placing your first foot forward, and that is an excellent initiation to what your plans are. Your plans will be met with success. You will also have significant opportunities coming your way, so reach out and grab them.
You may not know precisely how these will serve you, but you don't want to let them pass by, because these may not come around again. Even if you don't know how to deal with them for now, accept those opportunities first and strategize later.
What not to do?
In business, this card would advise you to be more careful and mindful whom you trust in business, or if you can trust your colleagues. Not everyone has your best interest at heart, and many of them will try to deceive you into making better gains for themselves. You should double-check the business contracts and deals, and also keep an open ear for any gossip that may be going around.
Reverse Position (Business and Finance)
It indicates that you may have opportunities coming your way, or waiting for your response, but you are not grabbing them, as a result of your procrastination, lack of will to put in some work, and even lack common sense. Regarding career, it would mean you are falling behind and failing to make the most out of it. Regarding finances, the Page of Pentacles says you are about to receive some bad news, or it reminds you that you currently lack financial stability.
Page of Pentacles – Timing
When will something happen answer?

If it is a question that involves around the timing of an event and you pull the Ten of Pentacles, this would mean that whatever you desire or wonder about will manifest. Still, it will take time, as an Earth element indicates growth, but a steady and long one.
How soon is that, it would be kind of complicated because it could mean Autumn time, or that of a Zodiac Sign season Taurus, Virgo or Capricorn.
The way you want to interpret this is keeping in mind that whatever you are asking about is coming slowly, but surely, from there, you would figure out the time.
With the Pentacles Suit, the best way to go around figuring out the time would always be to think 2-6 months later, and it would go something like this: If it is already Autumn, your best bet would be around Capricorn or Taurus season, which is six months away, or around six months away. Either way is coming, but it needs time to grow into what you desire.
Page of Pentacles – The Message Answer

Sometimes, we don't have a specific question. We just want to know how our day will look like, or how we should approach the day ahead. This reading is done in the morning, so you form an idea of what that day will bring you.
Upright
Upright The Page of Pentacles foretells a day when you can finally put your plan to motion, or if there has been a pause, you can get the project going again. You will also feel in your element and solve issues with ease.
Reversed
If you pull the Page of Pentacles in reverse, it foretells a day when you may procrastinate a lot and refuse to work due to lack of energy, concentration, or ideas. You may enjoy this day, though, if there are no deadlines, but if you have to finish a project on time, it will cause you troubles.
Page of Pentacles – Cards Combinations

In a psychic reading, at least six cards is drawing, and each tarot card's meaning is interpreted along with the other cards, always bearing in mind the first question upon which the reading is conducted and aims to give answers. A psychic will see the tarot cards in a symbiotic relationship with one another, never try to read them one by one, but the whole drawing as a whole.
That's why it is essential to have a look at how the Page of Pentacles communicates with the other Tarot Cards. There are 1010 Tarot Cards in a deck. We will have a look at how the Page of Pentacles would be interpreted and affect the outcome of the reading in the light of Suits.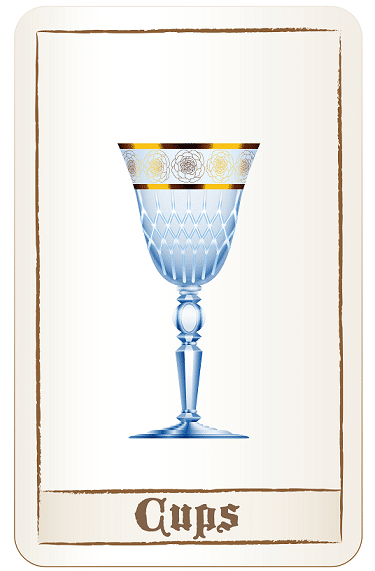 Interaction with the Cup Suits
The Cup Suits represent emotions, feelings, relationships, and contract-ships. If we were to draw the Page of Pentacles with a tarot card from the Cup Suits, it would mean that you may have taken the practical approach to love, family issues, and disputes you may have with close friends. Maybe things have gotten a little out of hands lately, and you need to apply some logic into solving them appose to the emotional arguments.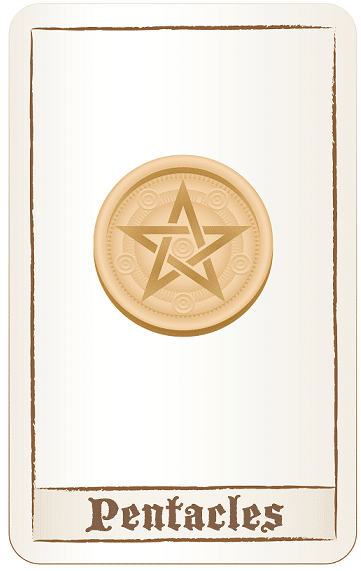 Interaction with the Pentacles Suits
The Page of Pentacles, along with another card of the Pentacles Suit, means that you are building financial security and stability for yourself, something that may have been missing from your life for a long time. You may be expanding your business connections and building something of value for yourself and your community. Also, it is good news for a career, where you will be climbing up the steps, graduate, get a promotion, or be recognized by other experts in your field.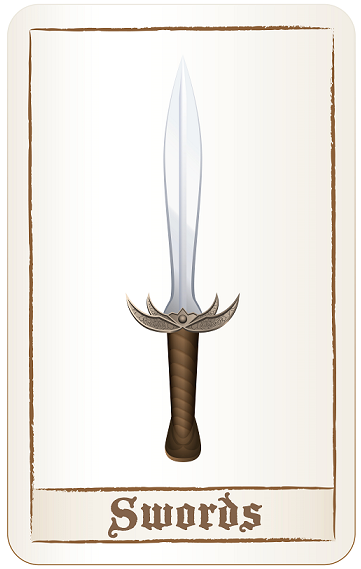 Interaction with the Swords Suits
The Swords Suit gets its share of being a negative suit, where most of the cards represent anxiety, failure, walking away. The Swords Suit, along with the Page of Pentacles, would indicate that you are failing to succeed due to problems that have burdened you. Maybe you had a project which did not come through, even though you had planned everything, but now it is one more thing you have to deal with. It could also mean that if you break the problem down into small parts and try to solve each of them slowly, you will make it out of your misery.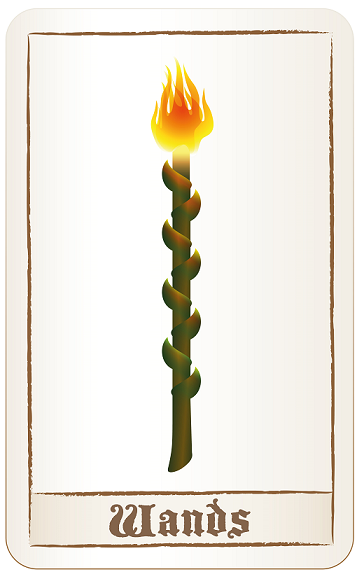 Interaction with the Wands Suits
The Page of Pentacles and the Wands Suit is a good combination for your job or business matters. It means that you have taken action upon a strategized plan, so there is nothing to fear. Even if you have taken a lot of risks or rose to challenges, there was not an action you jumped in, but a well-thought plan. Given the timing of the Wands Suits, whatever you are working on, it will come very soon, and you will be able to reap the benefits in no time.
Overall, the Page of Pentacles, either by itself or pulled in a tarot card draw, is a card that indicates the physical manifestation of your dreams due to strategized planning, your big vision, will make it work and wisdom to apply it.