Page of Wands Tarot Card, in its core, represents the potential for new manifestations of energy and enthusiasm. This card is associated with the fire element, representing the Zodiac signs of Aries, Leo, and Sagittarius, and its season is spring.
Page of Wands Meaning
When drawing tarot cards, usually they are put in a vertical setting, spread on a timeline of the past, present, and future. In this kind of drawings, the Page of Wands may come up upright, as well as reversed. Some psychic readers like to read reversed tarot cards. Some don't. Either way, the other tarot cards in the drawing will make up for the way the psychic reader conducts their readings because a Tarot Card deck is connected to the energy of the psychic reader, so it 'talks' to them.
Upright Position
Merging the qualities of number "Page" and the qualities of the "Wands Suit," the Page of Wands card would represent:
| | |
| --- | --- |
| Being creative, a novel holistic approach | Being original, authentic |
| Inventing new ways, new direction | Using your art and your abilities gifts |
| Coming up with a solution | Jumping in wholeheartedly |
| Enthusiastic, passionate, confident, excited | Focused on successes and goals |
| Moving beyond doubts | Taking on a challenge |
| Having the courage to take a risk | Daring be a leader |
Reverse Position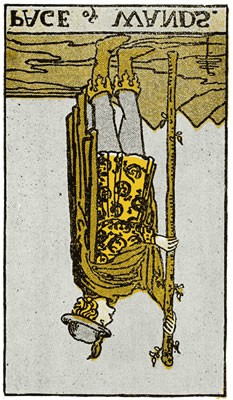 In a reverse position, the Page of Wands would mean precisely the opposite of its core qualities, bringing in the drawing:
| | |
| --- | --- |
| Loudmouth | Being spoiled |
| Throwing tantrums | Inner child problems |
| Being impatient | Closed-minded |
| Failure to act, procrastinating | Lack of passion |
| Being boring, fearful, predictable | Too self-conscious |
Horizontal Position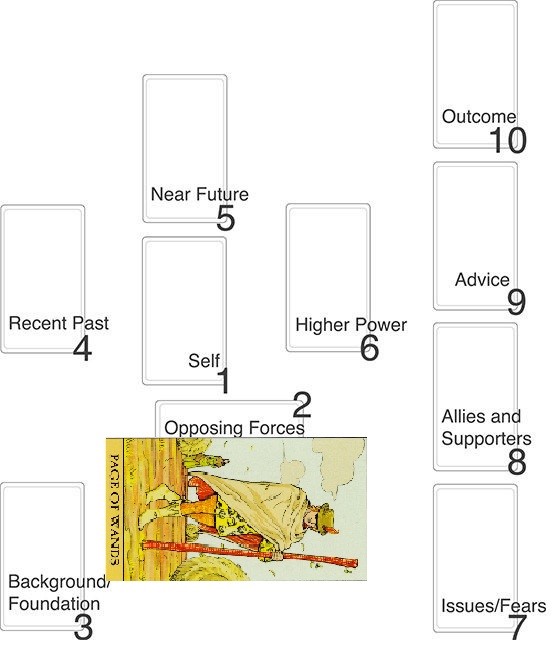 There are also spreads where the tarot cards pulled are placed on vertical as well as horizontal positions. If the Page of Wands would sit in a horizontal position, it means your enthusiasm may be overpowering your logic.
You have the potential to lead on your ideas to manifestation. Still, if you get overexcited and full of ideas, without putting logic on the actual steps you are going to take, you may soon find yourself stuck as the passion will begin to fade, and real-life may burden you. In the end, your ideas won't see the light of the day.
Page of Wands – One card pull [Yes or No]

One Card Readings are for when you need a fast, straight to the point answer, you wish not to see the future events or the past events. You just need a specific answer to the question for a present situation that is bothering you. You shuffle the cards, then choose only One Card, or you read the One Card that falls out while you are shuffling. Whichever method you use to pull the card, listed below are some of the questions and answers you may get when you pull the Page of Wands.
Yes or No Answer
Upright Position: If you pull the card in an upright position, it means definitely Yes
Reversed Position: If you pull the card in a reversed position, it also means Yes, but you may need to humble yourself a little.
For a Yes or No answer, the Page of Wands represents Yes, as a card of the Cups Suit.
Page of Wands – Love and Relationships

The Page of Wands in a relationship reading indicates that the relationship is full of energy and passion. You both love to spend time with each other, have playful dates, and exercise together or make art together. You are excited to see each other, and also, you know how to please the other in a way that is both comforting, reassuring, and fun
How someone sees you or feels about you?
They see you as someone who is flirty, knows how to have fun, and does not depend too much on them. They are passionate about you, and they feel at ease with you because they know you are not boring, not too demanding, fun to be around, and you put a smile on their face even in the worst days.
Just starting dating?
If you have started dating this new person, the Page of Wands indicates somebody with whom you may have that romantic spark. You both find each-other funny, good humor, always down for playful activities, adventurous, and an easy-going person. Though, you or your partner need to keep in mind that the Page of Wands also indicates a flirt or a fast lived relationship, but not one that always stays in the long run. If neither of you is too jealous nor demanding, then the relationship will go well. Otherwise, it's not worth the headache.
What not to do?
In terms of what not to do, it would advise you to be more patient with your partner. Maybe you are pushing them too hard when all they need is some time to rest at home and not another activity of climbing Mount Everest. Everyone needs some time alone, at least in their mind, to figure problems out, like work problems or friendship problems.
Your ways of approaching them might be too pushy and demanding, and this will cause tears on the relationship, even if there was none there before. If you can't just sit around, then find some activities to do by yourself or with your group of friends.
Reverse Position (Love and Relationships)
A reversed Page of Wand would indicate that the initial sparks and intimacy in the relationship has worn off. Maybe you have had a long relationship together, but this may happen even in the ones that are only a few months old. Either way, you or your partner are considering if the relationship is worth saving, as you think that maybe you don't have much in common anyway. It may foretell hearing some bad news that will change the way you view the other. Also, this is not the time to push for a commitment because it will only make the other run away.
Page of Wands – Finance, Business and Career

The Page of Wands pulled in a business-related question would indicate that you are about to jump into a new venture or business idea. Usually, this is not well thought out, as the Page of Wands represents someone ready to jump into an opportunity head first. It may also indicate traveling for work. On finances, it foretells getting a fair amount of money, usually by luck or out of the blue.
What not to do?
In business, this card would advise you to take it down a notch, or take a step back and evaluate your approach. If there is a leader, you don't have to compete with him. Also, you should not take risks only because you feel challenged, or just because you like taking risks. The smart businessman takes calculated risks. They do not jump on the first opportunity presented.
Reverse Position (Business and Finance)
It indicates that you may have some new business ideas, but you have no clue on how you will accomplish this. You may also be lacking the needed energy or enthusiasm to get into it. In a job setting, you may be acting arrogant and stubborn, which is causing your colleagues or boss to think of you as an irresponsible employee and not give you any opportunities or advancement. This is stopping your career from improving.
Page of Wands – Timing
When will something happen answer?

If it is a question that involves around the timing of an event and you pull the Page of Wands, this would mean that whatever you desire or wonder about will manifest pretty soon. How soon is that? It would be kind of complicated because it would mean springtime, of a Zodiac Sign season Aries, Leo, or Sagittarius.
The way you want to interpret this is keeping in mind that whatever you are asking about is coming pretty soon. From there, you would figure out the time. For example, if it is summertime when you are doing the reading, it would not indicate that your desire will manifest in spring,., The highest possibility is that it would manifest during Leo Season or the upcoming month.
In Tarot or any other divination works, it is rare to foretell the future in years because the choices we make along the way alter that future a lot.
Page of Wands – The Message Answer

Sometimes, we don't have a specific question. We just want to know how our day will look like, or how we should approach the day ahead. This reading is best performed in the morning, so you form an idea of what that day will bring you.
Upright
Upright The Page of Wands foretells a day that will go just as fast as it came. It will be an easy, bright day, that doesn't ask much of you. You may also get some exciting news or messages.
Reversed
If you pull the Page of Wands in reverse, it foretells a day when you may lack energy or come off as dull and boring to others. You may be impatient, arrogant, and just not having it.
Page of Wands – Cards Combinations

In a psychic reading, there are at least six cards drawn, and each tarot card's meaning is interpreted along with the other cards, always bearing in mind the first question upon which the reading is conducted and aims to give answers. A psychic will see the tarot cards in a symbiotic relationship with one another, never try to read them one by one, but the whole drawing as a whole.
That's why it is essential to have a look at how the Page of Wands communicates with the other Tarot Cards. Taking into account, there are 1010 Tarot Cards in a deck. We will have a look at how the Page of Wands would be interpreted and affect the outcome of the reading in the light of Suits.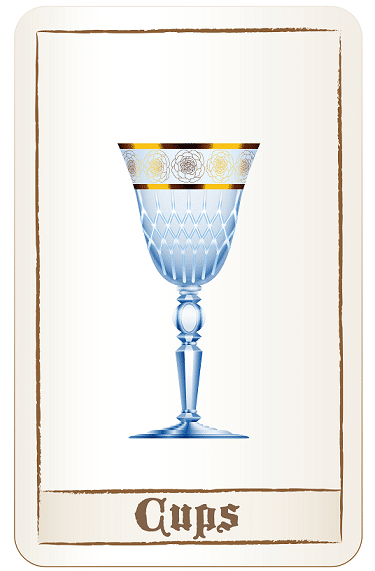 Interaction with the Cup Suits
The Cup Suits represent emotions, feelings, relationships, and contract-ships. If we were to draw the Page of Wands with a tarot card from the Cup Suits, it would mean that you have the emotional support you need in your relationships and family. It could also mean exciting news related to family or relationship matters. Also, if you have found yourself having arguments with your closed ones, space will clear soon.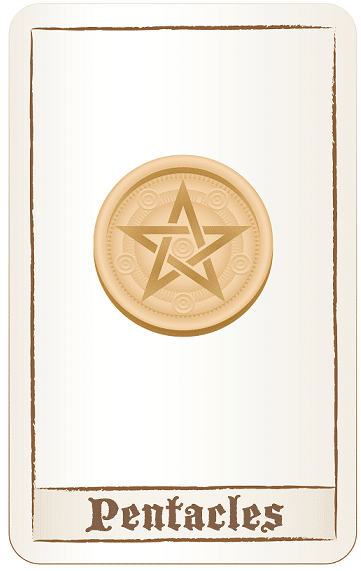 Interaction with the Pentacles Suits
The Page of Wands and the Pentacles Suit is the right combination for your job or business matters. The Pentacles suit represents money, income, jobs, and if you draw this suit with the Page of Wands, it would indicate that you know how to tackle your finances. You possibly know how and where to invest to win more. You also know where and how to apply your abilities and skills, you acknowledge your gifts and limitations, but you don't get defined by them or allow you to stop from achieving more.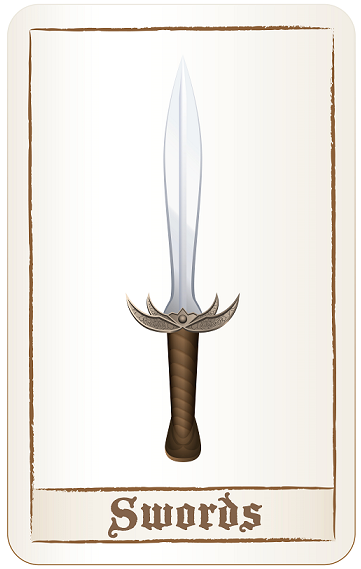 Interaction with the Swords Suits
The Swords Suit gets its share of being a negative suit, where most of the cards represent anxiety, failure, walking away. The Swords Suit, along with the Page of Wands, would indicate that you are not afraid of taking risks because you refuse to dwell on the past. Your mantra may be to take as many risks as possible in life even when the possibility of losing is high because to you, risks and constant progress are what makes life enjoyable.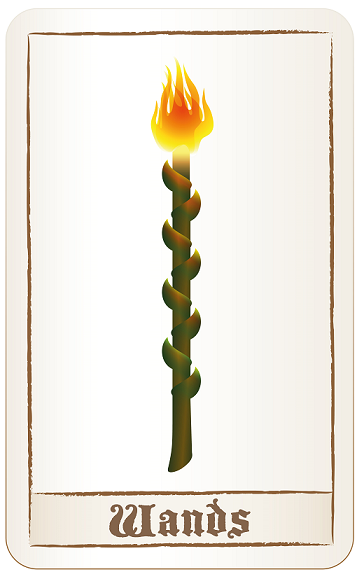 Interaction with the Wands Suits
The Page of Wands, along with another card of the Wands Suit, means there is swift movement, and you will have all the playing cards in your hand to win the game. This is good news for business and overtaking significant financial responsibilities, which will come to be fruitful for you. It also indicates advantages, and you will easily follow through the challenges you take on.
Overall, the Page of Wands, either by itself or pulled in a tarot card draw, is a card that indicates success, a fast-paced movement driven by excitement, you are an authentic person, and you live by that.