Queen of Cups Tarot Card, in its core, usually represents satisfaction at home and with emotional issues. This card is associated with the Water element, representing the Zodiac signs of Cancer, Scorpio, and Pisces, and its season is Summer.
Queen of Cups Meaning
When drawing tarot cards, usually they are put in a vertical setting, spread on a timeline of the past, present, and future. In this kind of drawings, the Queen of Cups may come up straight, as well as reversed. Some psychic readers do like to read reversed tarot cards. Some don't. Either way, the other tarot cards in the drawing will make up for the way the psychic readers conduct their readings because a Tarot Card deck is connected to the energy of the psychic reader, so it 'talks' to them.
Upright Position
Merging the qualities of "Queen" and the qualities of the "Cups Suit," the Queen of Cups card would represent:
| | |
| --- | --- |
| Loving nature | Knowing how to handle and turn away wrath |
| Accepting of others | Being very patient |
| Empathetic | Having a tender heart |
| Sensing the vibes, intuitive | Letting the heart guide the way |
| Having psychic abilities, telepathic | Being spiritual, one with nature/ universe |
Reverse Position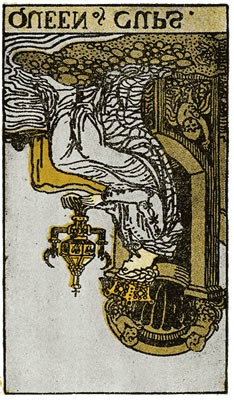 In a reverse position, the Queen of Cups would mean precisely the opposite of its core qualities, bringing in the drawing:
| | |
| --- | --- |
| Emotional immaturity | Being insecure |
| Lacking trust | Being bitter, revengeful |
| Manipulating others | Being disloyal, unfaithful |
| Blocked intuition | Lacking direction |
Horizontal Position
There are also spreads where the tarot cards pulled are placed on vertical as well as horizontal positions. If the Queen of Cups would sit in a horizontal position, it advises you to be mindful of how you treat yourself and others.
You may be very intuitive and have high emotional intelligence, which means that you can perceive how others are feeling, what their inner world is like. You know how to build a communication with them so that they feel at ease with you and are more open to your suggestions. Though, sometimes, you may go a bit harsher on your tone and words, which may make others pull away from you, despise you, talk bad about you and destroy your emotional wellbeing on the way. You can hurt yourself the same way, by ignoring your intuition or your feelings and choosing a path that will lead to you being less satisfied and content with yourself.
Queen of Cups – One card pull [Yes or No]

One Card Readings are usually done when you need a fast, straight to the point answer, you wish not to see the future events or the past events, you just need a specific answer on the question, for a present situation that is bothering you. You shuffle the cards, then choose only One Card, or you read the One Card that falls out while you are shuffling. Whichever method you use to pull the card, listed below are some of the questions and answers you may get when you pull the Queen of Cups.
Yes or No Answer
Upright Position: If you pull the card in an upright position, it means Yes.
Reversed Position: If you pull the card in a reversed position, it means No.
For a Yes or No answer, the Queen of Cups represents Yes, as a card of the Cups Suit.
Queen of Cups – Love and Relationships

The Queen of Cups would signify that your relationship is a safe place where you find the emotional security and support that you need. It may indicate that you have to build your relationship to be the place where you know you can find peace after you are done dealing with the world.
You know you are not judged. Instead, you are cared for, understood, appreciated, and you don't feel like you need to keep your guard up anymore, because you are at home. This could also indicate a child coming into the family.
How someone sees you or feels about you?
The answer would be they see you as someone willing to work hard on the relationship, who is honest and upfront with any problems they might have. They appreciate your intuition to do the right thing or say the right thing at the right time, just as they appreciate your care when they don't feel like talking, or they are giving you a hard time.
They see all you do, and they want to help back and provide for you just as much, even if they can't emotionally support you at the same level you do for them, they may try to make it up to you by arranging romantic dates, buying you gifts, or making a beautiful thing for you.
Just starting dating?
If you have started dating this new person, the Queen of Cups may indicate that your date feels at ease with you. They feel heard, understood, and they may feel you are on the same page as them. Knowing how to listen is your greatest gift. They may want you to hold a longer conversation or talk more about yourself, but if they come to terms with the fact that you don't really like small talks. Still, you could talk for hours about more profound meanings of the universe. You could build a beautiful relationship together.
What not to do?
In terms of what not to do, it would advise you to be more logical when approaching your partner, or when talking things out. You may be very intuitive, but you may also get confused about what your intuition is telling you. Maybe you may feel like your partner is hiding something from you, but who's to say that's a bad thing and not a nice surprise for you?
You always have to remember that just because you are honest and open about your feelings, your partner may need time to process their feelings or express them. This doesn't mean they don't feel the same as you, so you don't have to take it personally.
Reverse Position (Love and Relationships)
If you pull the Queen of Cups, reversed indicates that you or your partner are holding resentments towards each other. There is a lack of trust and jealousy in the relationship that is making it hard for you to work together as a team. It may also indicate that there is someone outside the relationship that is impacting your relationship.
One of you may be controlling or manipulating over the other. Maybe you shower the other with love, care, and gifts, only because you want to take something in return, not because that's true nature of you. These malicious acts will break the relationship apart.
Queen of Cups – Finance, Business and Career

In business and career, the Queen of Cups is a good omen that represents you are succeeding in your job. If you are deciding what career to follow, you may want to consider a career that involves healing others like therapy, nursery, or a career in the creative fields like art and fashion. This card may also indicate that you need to build a connection with your colleagues as you tend to be cold or very professional and formal towards them.
What not to do?
The Queen of Cups would advise you to apply more of yourself to your job. If you are participating in a project, a problem comes up, or a colleague asks for advice, make sure you give the best of you, without sharing too much inside information. You have to keep some professional secrets for yourself, but you can always help others in a way they perceive the help best. You should also be more creative and approach your job in a new way if you feel you may be getting bored.
Reverse Position (Business and Finance)
In this case, it could indicate that you may be overly sensitive to other people's moods, which in turn affects your results at work. You may also be lacking organization. You don't know how to manage your time effectively and provide most of the results. The lack of direction and focus may leave you feeling drained and exhausted.
Regarding finances, it may indicate that you lack financial security. If you want to invest your money, make sure that you understand the process and the risks involved.
Queen of Cups – Timing
When will something happen answer?

If it is a question that involves around the timing of an event and you pull the Queen of Cups, this would mean that whatever you desire or wonder about will manifest slowly. Still, it will grow inflow, as a Water element indicates steady but assertive flowing movement.
How soon is that, it would be kind of complicated because it could mean Summertime, or that of a Zodiac Sign Season Cancer, Scorpio and Pisces.
The way you want to interpret this is keeping in mind that whatever you are asking about is coming, slowly growing over time and becoming a steady flow of blessings. With the Cups Suit, the best way to go around figuring out the time, would always be to think at least one later, and it would go something like this: If it is already Spring, your best bet would be around Scorpio season.
Queen of Cups – The Message Answer

Sometimes, we don't have a specific question. We just want to know how our day will look like, or how we should approach the day ahead. This reading is usually done in the morning, so you form an idea of what that day will bring you.
Upright
The Queen of Cups would foretell a day when you may feel more intuitive and in touch with yourself, as well as be more perceptive towards others. You may notice others laying on you or coming to you for advice.
Reversed
If you pull the Queen of Cups in reverse, it indicates a day when you may feel exhausted, drained, and restless. Your emotions may be running wild. You may feel disorganized and lacking structure.
Queen of Cups – Cards Combinations

In a psychic reading, there are at least six cards drawn, and each tarot card's meaning is interpreted along with the other cards, always bearing in mind the first question upon which the reading is conducted and aims to give answers to. A psychic will see the tarot cards in a symbiotic relationship with one another, never try to read them one by one, but the whole drawing as a whole.
That's why it is essential to have a look at how the Queen of Cups communicates with the other Tarot Cards. Taking into account, there are 78 Tarot Cards in a deck. We will have a look at how the Queen of Cups would be interpreted and affect the outcome of the reading in the light of Suits.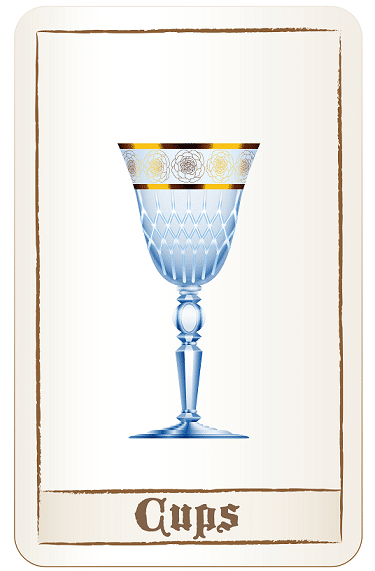 Interaction with the Cup Suits
The Cup Suits represent emotions, feelings, relationships, and contract-ships. This is a Suit associated with the Water element. If we were to draw the Queen of Cups along with the Cup Suits, this is a spread that indicates you are emotionally mature. The one to whom your close friends, family, partner, and even strangers rely upon when they need someone to support them, listen and understand them, and also provide solutions. You may find yourself being the therapist of the group very often.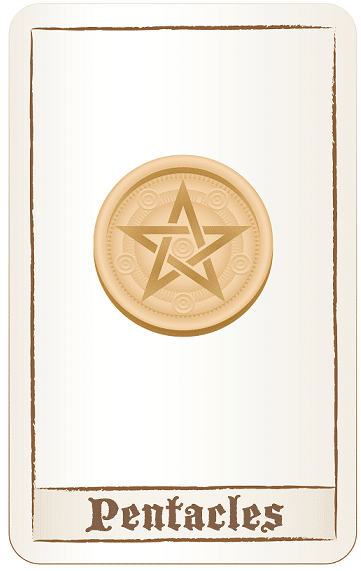 Interaction with the Pentacles Suits
The Queen of Cups, along with another card of the Pentacles Suit, would foretell job and business success. This success comes as a result of your inner knowing of what works and what doesn't. You often make sure to have all the updated information before making moves on the financial aspect. It can also indicate that you will be able to make a decent income through your hobbies or side hustle.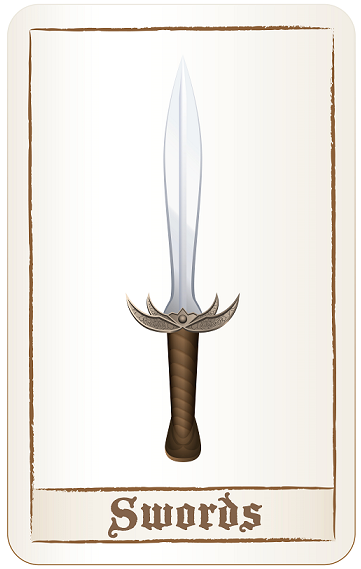 Interaction with the Swords Suits
The Swords Suit, along with the Queen of Cups, is also an exciting drawing. The Swords Suit gets its share of being a negative suit. This spread would indicate that the problems have not worn you off. You know how to pull yourself out of the darkness, and even though you are an emotional person and tend to deal with things emotionally, it is precisely this quality that helps you move forward because you have taught yourself how to control your emotions for the better.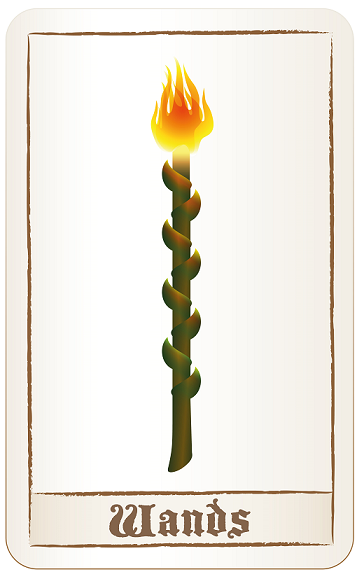 Interaction with the Wands Suits
The Queen of Cups and the Wands Suit is a combination that foretells you may be deciding on taking on a new journey. This comes as a result of your intuition and where you feel you can be next. You rely more on what your heart and intuition tell you when it comes to making choices, rather than logic or what people around you are doing. That is why you succeed in almost every endeavor of yours.
Overall, the Queen of Cups, either by itself or pulled in a tarot card draw, is a card of letting the heart and intuition guide your way but also knowing how to handle your own emotions to get the best outcome in every case.