Six of Pentacles Tarot Card, in its core, represents generosity, being given gifts and others expressing the gratitude of having you as their person. This card is associated with the Earth element, representing the Zodiac signs of Taurus, Virgo, and Capricorn, and its season is Autumn.
Six of Pentacles, being the first card of the Pentacles Suit, carries all the qualities of number 6, which in a psychic reading would translate to reciprocated feelings, advancement, success, excitement, reward, satisfaction, problem solution, relax at the moment, harmony.
Six of Pentacles Meaning
When drawing tarot cards, usually they are put in a vertical setting, spread on a timeline of the past, present, and future. In this kind of drawing, the Six of Pentacles may come up straight, as well as reversed. Some psychic readers do like to read reversed tarot cards. Some don't. Either way, the other tarot cards in the drawing will make up for the way the psychic readers conduct their readings, because a Tarot Card deck connects to the energy of the psychic reader, so it 'talks' to them.
Upright Position
Merging the qualities of number one, "Six" and the qualities of the "Pentacles Suit," the Six of Pentacles card would represent:
| | |
| --- | --- |
| Receiving or giving gifts | Having resources |
| Being taken care of, supported | Teaching or learning |
| Mentoring | Learning secrets |
| Exercising power of being given power | Leading others |
| Dominating | Getting wishese |
Reverse Position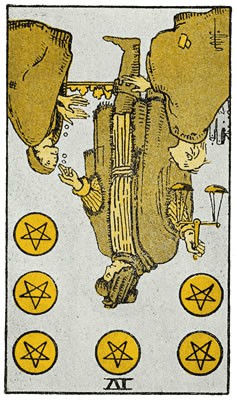 In a reverse position, the Six of Pentacles would mean precisely the opposite of its core qualities, bringing in the drawing:
| | |
| --- | --- |
| Lack of generosity | No investments |
| Underpaid, undervalued | Scams, fake charityp |
| Gifts with strings attached | Inequality |
| Abuse of power | Denied wishes |
| Following others, submitting | |
Horizontal Position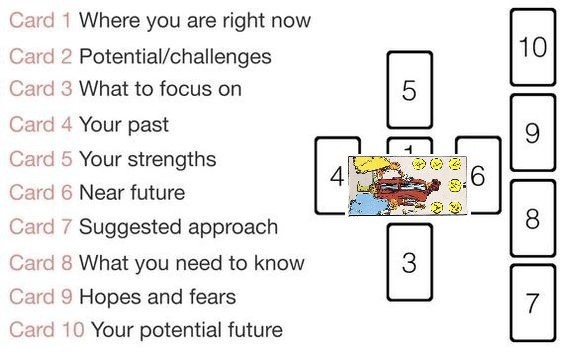 There are also spreads where the tarot cards pulled are placed on vertical as well as horizontal positions. If the Six of Pentacles would sit in a horizontal position, it advises you to stop and reconsider what and how much you are sharing.
Maybe you are a generous person who wants to help others grow, and you are always giving to them, or maybe you are just considering helping a friend. Whatever the case is, you have to reconsider the gift. The other person may be deceiving you, or you are promising to give something that you won't be able to fulfill.
Six of Pentacles – One card pull [Yes or No]

One Card Readings are done when you need a fast, straight to the point answer, you wish not to see the future events or the past events, you just need a specific answer on the question, for a present situation that is bothering you. You shuffle the cards, then choose only One Card, or you read the One Card that falls out while you are shuffling. Whichever method you use to pull the card, listed below are some of the questions and answers you may get when you pull the Six of Pentacles.
Yes or No Answer
Upright Position: If you pull the card in an upright position, it means definitely Yes.
Reversed Position: If you pull the card in a reversed position, it means Yes, but it may come with strings attached
For a Yes or No answer, the Six of Pentacles represents Yes, as a card of the Cups Suit.
Six of Pentacles – Love and Relationships

Pulling The Six of Pentacles in a relationship reading means that you are experiencing positivity, growth, and prosperity in your relationship. You and your partner balance each other out, there is an equal give and take in the relationship. You and your partner love to spend time with each other, you love to shower the other with gifts, attention, and love. The support is not missing, and you both find a warm place in each other's arms.
How someone sees you or feels about you?
The answer would be they see you as someone who is generous and moves according to their heartbeat. They see that you take care of them, you are mindful of their feelings and their boundaries. They see you as someone they can learn a lot from and grow with. Depending on the state of your relationship, they may come with a marriage proposal, expanding the family, or a big sweet gift just to show appreciation for you.
Just starting dating?
If you have started dating this new person, the Six of Pentacles means that your person wants to make you happy. They see you as a loving, sweet person, generous and kind, always lending a helping hand with a big heart and smile on your face. They feel safe in your presence, and they value your generous nature. Not everyone appreciates a generous person, because the ego may come in the way, but this card indicates that the ego is not a problem in this relationship.
What not to do?
In terms of what not to do, it advises you to take a step back and not give everything in the relationship. Your partner may be investing in the relationship too, but may be laid back because you are doing too much. It is a good approach to sometimes sit and let the other be more invested. This way, neither of you will feel unappreciated nor feel like you are not needed around the house because the other is doing everything.
The balance is kept by each of you committing the same, and some days one will do more, but the next day the other partner will do more, so no one is dominating the other, and both of you know your place and worth in the relationship.
Reverse Position (Love and Relationships)
If you pull the Six of Pentacles, reversed, it indicates that the relationship is not balanced, one of you is dominating the other and even abusing the other. The lack of balance may come as a result of one of you being too nice or too tolerant, so the other takes advantage and does not give anything back. There's a feeling of being unequal, low self-esteem, and undervalued. One of you is not being heard or appreciated. If you are single or dating, it indicates that you have put a barrier up, and you do not want to let anyone in.
Six of Pentacles – Finance, Business and Career

In business and career, the Six of Pentacles foretells promotion, a new job if you are looking for one and better financial outcome than you expect. It indicates that someone in power values your work and wants to show the appreciation by promoting you in a higher position, giving you a bonus, or gifting you an opportunity.
If you are looking for a job, it indicates that not only will you be signing the contract, but overall the position and the salary will be better than you anticipated. It can also suggest that your business will grow, and new investors may show up with the desire to invest and push forward your projects.
What not to do?
The Six of Pentacles advises you not to share that much, keep some secrets for yourself. Not everyone has as good of a heart as you, and they won't be willing to help you the same. They may even gossip about your real intentions behind the sharing and gifting, even if they know you are doing it with a pure heart. It can also indicate that you are spending too much money on vain, or without doing your research, for example buying products you don't need, paying for ads for your business when you don't know how they work, etc.
Reverse Position (Business and Finance)
In reverse, the Six of Pentacles is a bad omen because it indicates that someone may withdraw their financial support, you may lose your job, or you may feel unappreciated in your work environment. It can also suggest that someone in a higher position may abuse this power and take advantage of it by making you work long hours or giving you tasks that are not yours to do.
As a result, you may become a "Yes" person so that you please everyone, and you stay on the good side of everyone. If you have your own business, it may indicate that investors or clients may withdraw from investing in you or break the deal unexpectedly.
Six of Pentacles – Timing
When will something happen answer?

If it is a question that involves around the timing of an event and you pull the Six of Pentacles, this would mean that whatever you desire or wonder about will manifest. Still, it will take time, as an Earth element indicates growth, but a steady and long one.
How soon is that, it would be kind of complicated because it could mean Autumn time, or that of a Zodiac Sign season Taurus, Virgo or Capricorn.
It would also be counted in months, or around the 6th, 15th, 24th, of a month.
The way you want to interpret this is keeping in mind that whatever you are asking about is coming slowly, but surely, from there you would figure out the time.
With the Pentacles Suit, the best way to go around figuring out the time, would be always to think 2-6 months later, and it would go something like this: If it is already Autumn, your best bet would be around Capricorn or Taurus season, which is six months away, or around six months away. Either way is coming, but it needs time to grow into what you desire fully.
Six of Pentacles – The Message Answer

Sometimes, we don't have a specific question. We just want to know how our day will look like, or how we should approach the day ahead. This reading is done in the morning, so you form an idea of what that day will bring you.
Upright
The Six of Pentacles would foretell a day when you will be grateful for the opportunities presented to you. You may also feel more generous than usual and have a beautiful day of sharing with others. Suddenly, the world is a better place.
Reversed
If you pull the Six of Pentacles in reverse, it indicates a day when you may be let down by others. You may not feel appreciated or taken seriously by others. You may also need to spend a lot of money to fix a problem or lack the mindset balance or support to exercise your functions.
Six of Pentacles – Cards Combinations

In a psychic reading, at least six cards are drawn, and each tarot card's meaning is interpreted along with the other cards, always bearing in mind the first question upon which the reading is conducted and aims to give answers. A psychic will see the tarot cards in a symbiotic relationship with one another, never try to read them one by one, but the whole drawing as a whole.
That's why it is essential to have a look at how the Six of Pentacles communicates with the other Tarot Cards. There are 78 Tarot Cards in a deck. We will have a look at how the Six of Pentacles would be interpreted and affect the outcome of the reading in the light of Suits.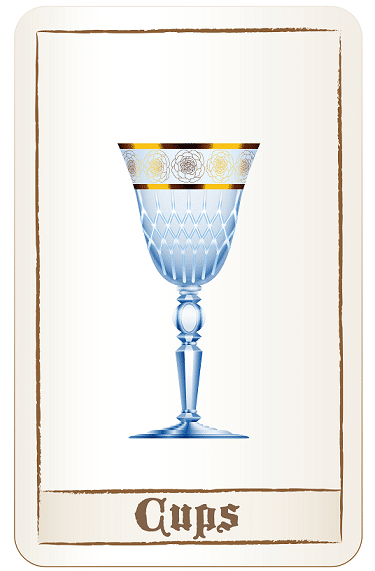 Interaction with the Cup Suits
The Cup Suits represent emotions, feelings, relationships, and contract-ships. This suit is associated with the Water element. If we were to draw the Six of Pentacles along with the Cup Suits, it would indicate someone is coming in with a sincere offer of love. It may also indicate a new partnership forming between you and your partner or close people. Not that you were not in good terms before, but you will take your relations to another level.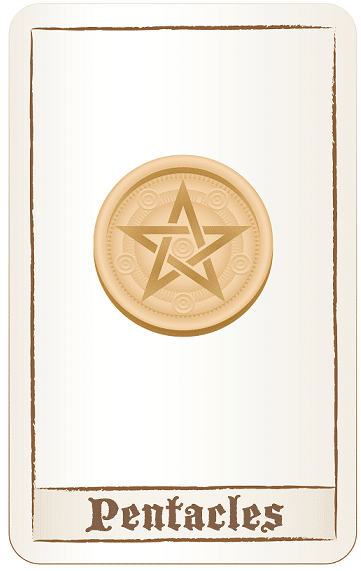 Interaction with the Pentacles Suits
The Six of Pentacles, along with another card of the Pentacles Suit, foretells the fluctuations of finances and prosperity. It could indicate that your finances will see growth, either by an income raise or by unexpected money. Someone may be willing to invest in you. Depending on your status, they may pay for your education, buying your products, investing in a project of yours, or helping with your business and offering connections in the business world.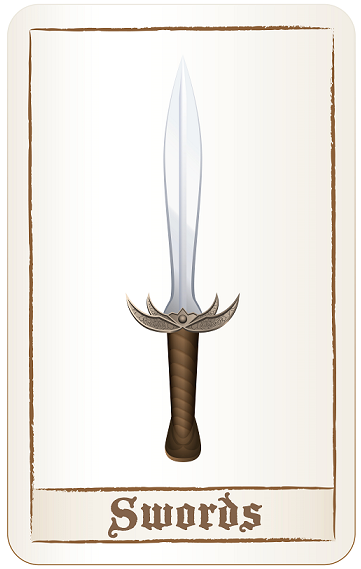 Interaction with the Swords Suits
The Swords Suit, along with the Six of Pentacles, is also an exciting drawing. The Swords Suit gets its share of being a negative suit. This spread would indicate that you may have seen some losses in the past weeks or months. However, the hard times could be over soon, because someone is willing to help you get out of your misery. You may have been missing the support, the finances, a steady job, or a healthy relationship. Whatever the case is, you will see tables turn and experience new growth in your life.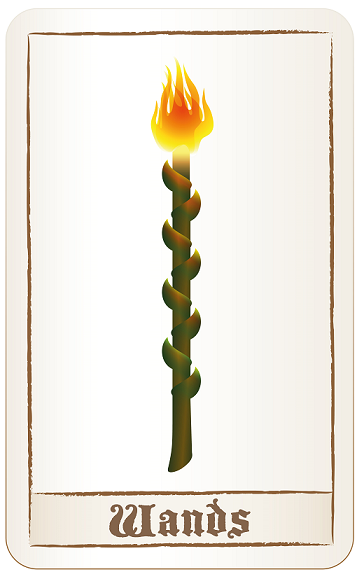 Interaction with the Wands Suits
The Six of Pentacles and the Wands Suit is a beautiful combination that foretells prosperous action. You may have chosen your path, your profession, your next travel, or your life partner. Whatever is the case, you will have it better than you ever dreamt. This card indicates that your action will be met with an abundant reaction depending on the path you are walking. It may be more love, more support, a healthier life, more significant income, etc.
Overall, the Six of Pentacles, either by itself or pulled in a tarot card draw, is a card of sharing and generosity, taking the lead, lending a helping hand, and growth by coming together and working with others.