Fasting is not just an eating disorder associated with body image or a way for athletes, actors, and models to "make weight". The practice of fasting goes back to ancient times and nowadays is even used as a health measure. Whatever your reason is for fasting, there is a right and a wrong way to go about it. And if your reasons for fasting are spiritual, you'll want to make sure that you know how to spiritually fast in a way that's safe and effective for you.
Let's dive in!
What Is A Spiritual Fast?
Fasting is done for a multitude of reasons, some are healthy and encouraged while others not so much. The similarity shared among all fasting methods is to eliminate the intake of food (or just some foods and sometimes even water) for a period of time or a segment of the day. The length that this is done for will differ by spiritual tradition.
The main thing that separates spiritual fasting from other types of fasting is that it's not done for any physical reasons, rather it's to transcend physicality altogether.
Simply put, to spiritually fast is to place your mind, body, and soul into a state of consciousness that allows for an intense level of focus on spiritual practice.
Why Does Fasting Help Us Spiritually?
Fasting puts us into a state of consciousness that allows us to transcend when we couple it with other spiritual practices such as prayer and meditation. It aids in an intense focus on God or the Divine.
For some, spiritual fasting is done to train in discipline – an often overlooked integral part of the spiritual path.
Spiritual fasting is said to "cleanse the soul", therefore it's done for purity reasons and a declaration of faith renewal.
Fasting gives us energy since we're not concerned with fulfilling our hunger and other needs. This allows us to channel intense energy into our spirituality and faith.
For some, fasting may be done purely for cultural reasons and in keeping with tradition.
Spiritual Fasting Around The World
Knowing how to spiritually fast in line with your particular faith is key to do it safely and effectively.
What's so interesting is that fasting is found in all religions and spiritual practices. It seems to be universal to spiritually connected and inquisitive people everywhere.
Below we will explore fasting found in different beliefs.
Christianity – Mentions of fasting can be found throughout the Bible. Probably the most famous fast in the Western world was the one that was taken on by Jesus Christ when he fasted for 40 days and 40 nights in the desert before being tempted by Satan.
Other notable fasts of the Bible were done by Moses, David, Ahab, and the disciples of John the Baptist.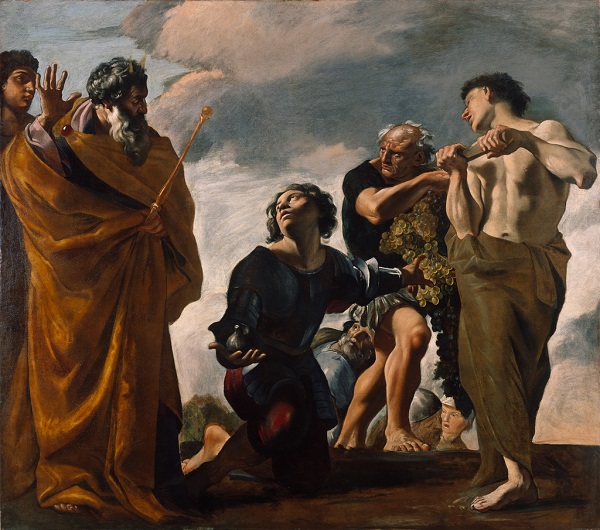 There are so many denominations within the Christian belief and each one observes its own rules regarding fasting. The guidelines set forth can be complex and differ greatly – with some denominations being more serious about fasting like Orthodox sects – but all generally observe Lent, Ash Wednesday, and Good Friday.
The seriousness of the fast during Lent again differs by sect and the devoutness of the practitioners. Some will abstain from food for the entire 40 days, others may forgo meat on Good Friday. It all depends.
For some, like the Roman Catholics, the rules around fasting are much more relaxed and may mean staying away from meat on observed dates or eliminating the intake of certain foods for a period of time.
Islam – During the months of Ramadan every year, many observant Muslims will abstain from food and drink from sun up to sundown.
Fasting during Ramadan is considered obligatory for every Muslim unless conditions would be unsafe for them such as with children, the elderly, and the ill.
Muslims have other observant dates on the calendar when fasting is either required or suggested.
Judaism – Fasting is a keystone to the Jewish faith as per the Torah, where during important dates both food and drink are eliminated from one's diet.
The most important date for practicing Jews to fast on is Yom Kippur.
Hinduism – Fasting is important to Hindus and depending on which sect, the dates, rules, and reasons for fasting are different. Hinduism is an old, deep, and complex set of spiritual beliefs and Hindu fasting is no different.
For example, devotees of Shiva fast on Monday while devotees of Vishnu fast on Thursday.
Fasting rules in Hinduism are complicated and differ greatly by diety, region, sect, and all sorts of other conditions.
Buddhism – In the Vinaya, the historical Buddha's set of rules laid out for practicing monks, he set strict guidelines regarding meals.
These rules are only for monks who have taken the vow and don't extend to laypeople.
Monks who have taken the vow can not eat after noon time every day. This is all year round and for the entire time, they remain in robe. This makes for big meals during breakfast and lunch. Monks get up in the early AM hours and go to sleep earlier than most.
The reasons for the daily fasts differ from other religions. The Buddhist monk fast is a practice in discipline, an aid in meditation, and to maintain good health.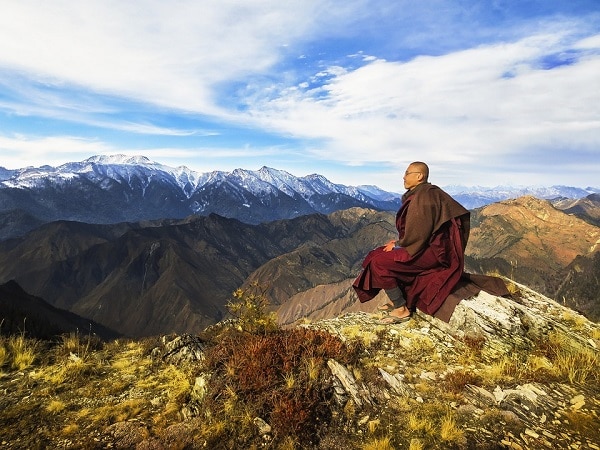 Other times Buddhists may fast are for meditation retreats. These are fasts that are taken on by all involved, not only the monks.
Feel free to share this article on Pinterest!
[bg_collapse view="button-red" color="#fff" icon="arrow" expand_text="A Picture for Pinterest" collapse_text="Show Less" ]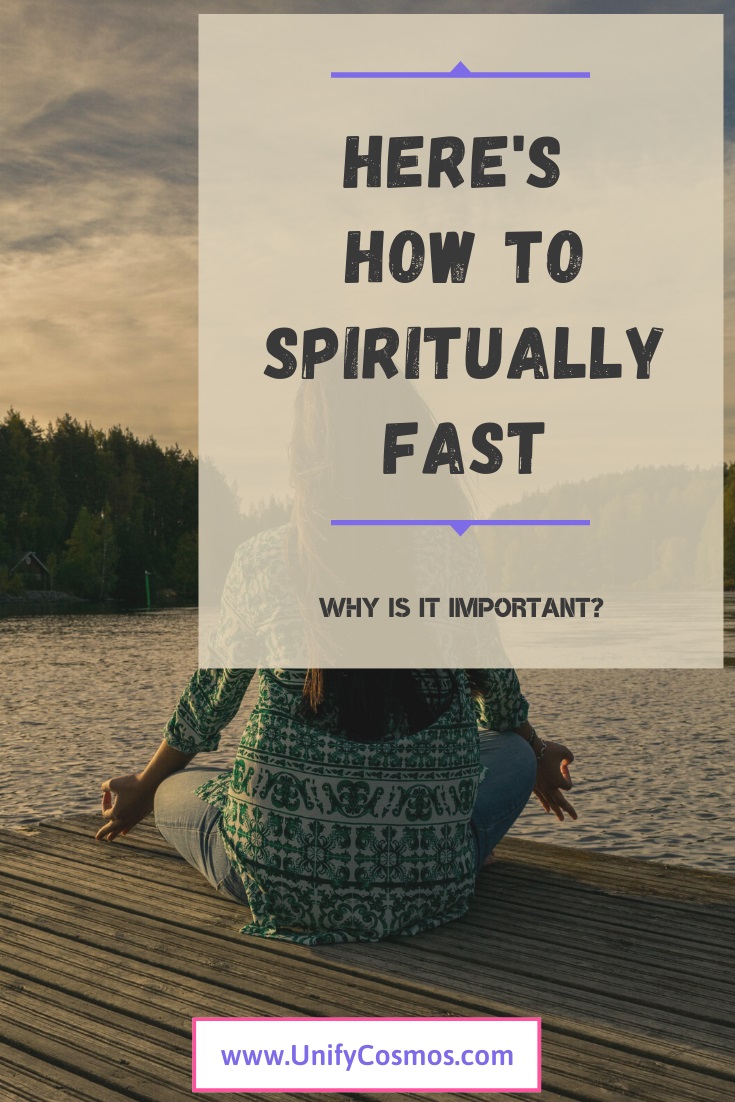 [/bg_collapse]
How To Spiritually Fast?
Please note that this is not medical advice on how to fast safely. Rather, this is an overview on how to spiritually fast, an explanation for educational purposes. Before fasting it's recommended that you seek medical advice from professional and spiritual advice from an experienced person in your faith or religion. Some people also use spiritual symbols when they fast.
The type of fast that you choose to do is dependant upon you. Whether you choose to:
Abstain from food
Abstain from both food and water
Abstain from certain types of foods
Abstain from food for segments of the day (not eating after lunch, etc.)
When you know what type of fast you're going to embark on you'll want to set an amount of time to undertake the fasting. This could be 3 days to a week. Fasting for too long can be dangerous.
It's recommended that you ease yourself into a fast. Try skipping a meal or two and then a whole day of not eating before jumping into anything longer.
The most important thing you can do is to trust and listen to your body.
When you are fasting it's recommended that you:
Take time for rest since your body might not be used to fasting.
Use your time wisely by working with spiritual practices like prayer and meditation (fasting is too tough. Make good use of you're time).
Plan ahead for how to use your time (In case things get difficult).
Don't make any sudden changes to your life until after the fast is complete (you may not be thinking so clearly).
Breaking A Spiritual Fast
Just as important as a spiritual fast is a way that you break the spiritual fast. Fasting for prolonged periods may have negative consequences. Also, introducing foods back into your system may cause potential problems.
It's important to know how to spiritually fast and be educated and guided by somebody experienced before undertaking the journey.