It sounds like two different colors. But the name may be a bit misleading. White turquoise is actually white in color while the stone is still turquoise. And white is the most spiritual of all colors. It contains all of the colors on the spectrum in it – representing enlightenment, knowledge, and transformation. In metaphysics, it is a popular healing stone, perfect for balancing the chakras. And as you'll see, healing is the white turquoise spiritual meaning.
What Is White Turquoise?
White turquoise is native to the southwestern United States. It's mined in the states of Arizona and Nevada. It is, indeed, white in color, while sometimes it carries a tint of blue or green. This beautiful coloring is a product of the minerals that are found in the rock and they ensure its authenticity as real turquoise.
Even within the stone family, there are many different categories: dry creek turquoise, tortoise turquoise, and peacock turquoise. This is determined by which mine they come from.
It is soft, one of the softest rocks you'll find. It's likened to chalk in terms of its hardness, or lack there-of.
White turquoise isn't too difficult to mine, but it's the polishing process that's trying. Since it isn't a hard stone at all, it's impossible to cut and polish it without putting in some extra care.
If it has made it into your hands, it's because it's been through processes that stabilize and harden it to make it suitable for quality jewelry and healing stones.
Beyond just a flashy accessory, there's a spiritual meaning behind the rock. Below we'll take a look at some of the ways this spiritually profound piece of earth is used.
White Turquoise Helps With Anxiety
White turquoise is a calming stone. It helps relax the mind and body, our thoughts and emotions. It alleviates many of the things that cause us anxiety to begin with, such as critical thoughts about yourself and others, selfishness, stress, and more.
If you are looking for more peace and relaxation in your life, the stone is the perfect chill-out stone for you.
Spiritual Awareness
White turquoise is used to open us up to the spiritual realms. It expands your consciousness, puts you into alignment with it all – with the divine. It is an excellent stone to aid you in your meditation practice, giving you easy access to heightened states of awareness.
Working with white turquoise is an excellent way to support spiritual growth and open yourself up to higher ways of thinking, knowledge, and wisdom.
Releasing Attachments And Releasing The Past
If you're finding it difficult to let go of something, or unaware that you're even holding on, a white turquoise stone can help you release what's been weighing you down – whether it's a person, material object, trauma, or emotional pain.
Feel free to share this article on Pinterest!
[bg_collapse view="button-red" color="#fff" icon="arrow" expand_text="A Picture for Pinterest" collapse_text="Show Less" ]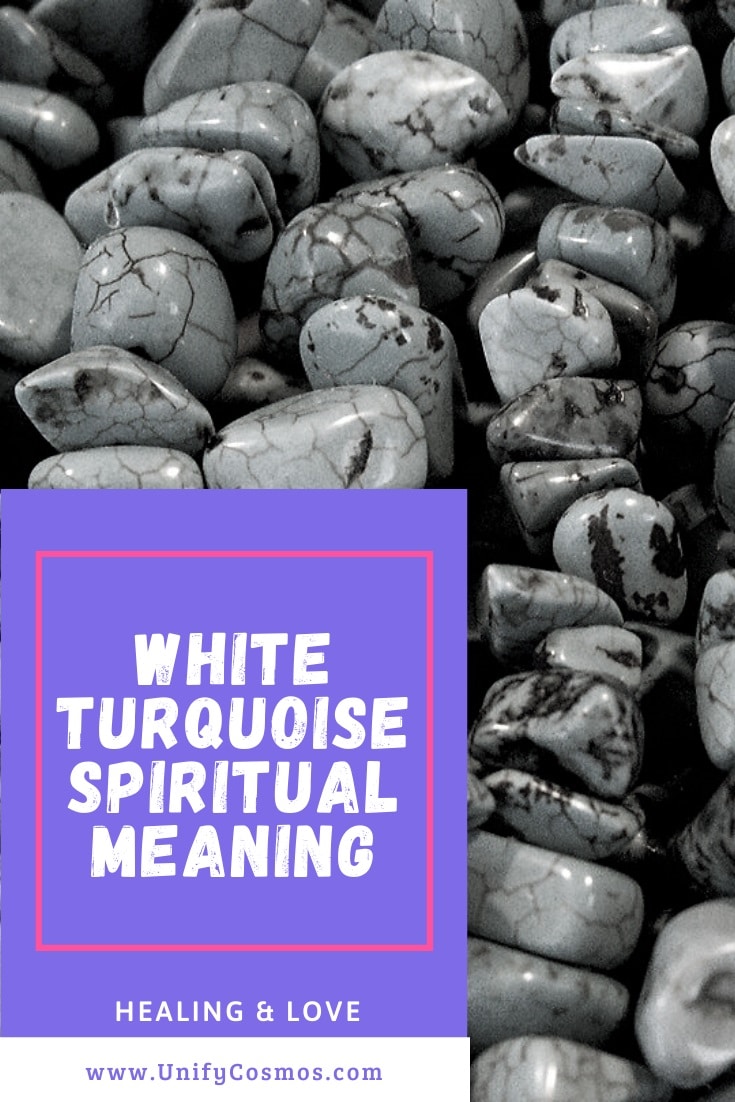 [/bg_collapse]
Love
This stone promotes love – both the universal kind and the romantic kind. If you're looking to get in touch with the love that you seek, working with a white turquoise will be a major benefit.
Throw some of these stones in jewelry on and hit the town. You'll be pleasantly surprised by what can happen – love and connection.
Confidence
If you're having difficulty with self-esteem then a white turquoise healing stone is the perfect confidence booster. Those who sport this beautiful rock on pieces of jewelry often report that they feel like a brand new person once it goes on.
Creative Expression
If you're experiencing a creative block, this stone can open up the flow for you.
It is an expressive stone. It can help you remove any communication blockages you're experiencing. With white turquoise, you will open you up to speak your truth and communicate much smoother with your friends, family, lovers, and co-workers.
Dealing With Anger
Since it is a calming stone, it has positive effects on people who are dealing with anger. If you have a short-fuse and are quick to madden, don't get down on yourself. A white turquoise is the calming healing stone that you need to achieve your zen.
As A Healing Stone
White turquoise is an excellent balancing stone for the chakras. The color alone is not specific to any one chakra. Rather, it covers all of them – white, containing all colors in it. In metaphysics, rocks with this color are considered to be the most powerful for healing and self-transformation.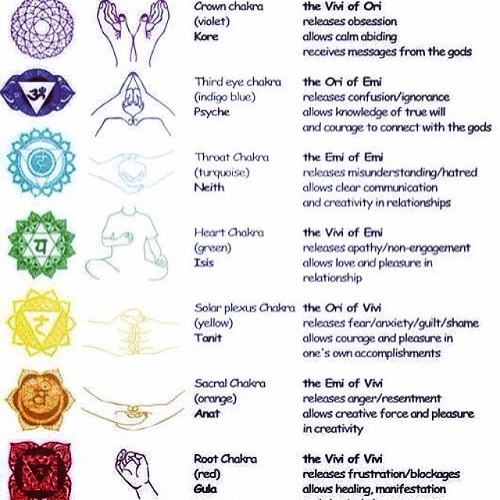 While balancing all of the 7 chakras, the white turquoise spiritual meaning and healing stone can act as a bridge – connecting the seen with the unseen – the physical world of matter to the invisible world of spirit. When you place this healing stone on an energy wheel it will regulate unbalanced energy that's calling out for your attention.
White Turquoise Spiritual Meaning
It isn't used for beautiful jewelry only. On a metaphysical level, it's a stone that can work wonders with healing and transformation. This stone deals with self-acceptance and purifying energy.
This stone is used for protection against electromagnetic pollution that we all too commonly encounter these days due to technology and other modern conveniences. It's also protective against negative energy – specifically negative energy in the form of self-hate or self-sabotage.
Using this healing stone helps opens you up to better relationships with those around you.
Spiritual Meaning Of White Turquoise In Fashion
White Turquoise is a fashionable item and a powerful metaphysical stone. The demand for it only continues to grow. It's sought after by rock collectors, healers, and the fashionable who wear it as elegant pieces of jewelry – necklaces, rings, earrings, and bracelets. It's popular yet timeless.
Final thoughts
If you're looking for a broad, encompassing, and powerful healing stone, this stone will take care of all of your healing and fashion needs.