Temperance holds number 14, and it is the fifteen tarot card of the Major Arcana cards.
Temperance tarot card, in its core, usually represents finding a peaceful, harmonious balance within yourself and handling any situation with grace.
Temperance Meaning
When drawing tarot cards, usually they are put in a vertical setting, spread on a timeline of the past, present, and future. In this kind of drawing, Temperance may come up straight, as well as reversed. Some psychic readers like to read reversed tarot cards. Some don't. Either way, the other tarot cards in the drawing will make up for the way the psychic reader conducts their readings, because a Tarot Card deck is connected to the energy of the psychic reader, so it "talks" to them.
Upright Position
Temperance card would represent:
| | |
| --- | --- |
| Finding middle ground | Keeping things in moderation |
| Compromising | Balancing things out |
| Equilibrium | Providing harmony |
| Being centered | Recognizing all sides of a story |
| Renewing the energy | Healing and recovering |
| Combining forces | Gathering what is needed |
| Creating a synthesis | Being patient |
| Having an influence | Having high standards |
Reverse Position
In a reverse position, Temperance would mean precisely the opposite of its core qualities, bringing in the drawing:
| | |
| --- | --- |
| Being in competition | Dealing with frustration |
| Having a discord | Antagonism |
| Dealing with imbalances | Lacking perspective |
| Self-indulging | Being reckless |
Horizontal Position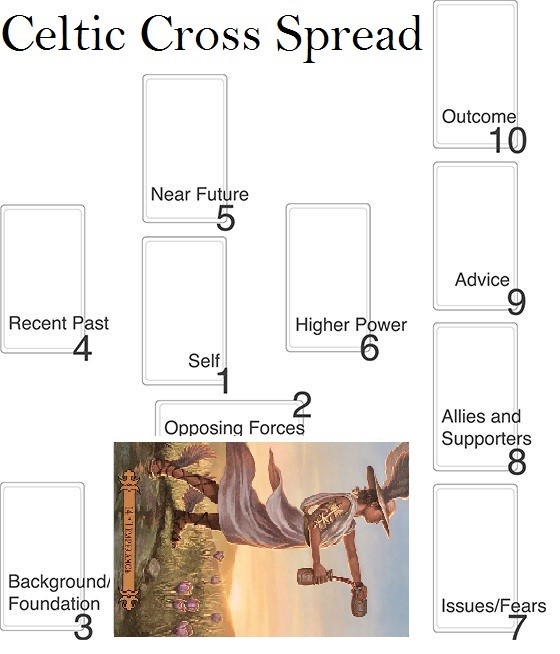 There are also spreads where the tarot cards pulled are placed on vertical as well as horizontal positions. If Temperance would sit in a horizontal position, it reminds you that you need to find a balance and join forces with others.
You may be someone who likes to work or solve things on their own in the work environment, but also in relationships. However, even if you own your own business and you work alone, you know that to succeed or get recognition, you will have to collaborate with others. When it comes to relationships, it takes two to tango. If you feel you have to push it forward on your own, then this is an only-ship, not a partnership.
Maybe your partner may be investing in you and trying to work with you, but you may be ignoring their input and think you make the best decisions on your own. It could also be the case when you feel alone. Like you always have to work on your own, in which case the Temperance in horizontal position reminds you that you have to change perspective because you are not on your own. It is your mindset that is creating this environment for you.
Temperance – One card pull [Yes or No]

One Card Readings are for when you need a fast, straight to the point answer, you wish not to see the future events or the past events. You just need a specific answer to the question for a present situation that is bothering you. You shuffle the cards, then choose only One Card, or you read the One Card that falls out while you are shuffling. Whichever method you use to pull the card, listed below are some of the questions and answers you may get when you pull Temperance.
Yes or No Answer
Upright Position: If you pull the card in an upright position, it means Yes.
Reversed Position: If you pull the card in a reversed position, it means No.
For a Yes or No answer, the Temperance represents Yes, as a card of the Major Arcana .
Temperance – Love and Relationships

Temperance would indicate that your relationship is in a harmonious state. You and your partner have found the perfect balance of love and commitment, and you work together as a team. If it is the case that you have had arguments for a long time, this card indicates that you will be able to find a way to resolve whatever issue is putting a strain on your relationship.
It also signifies that you both are content with each other, you communicate well with each other, and you both share the same core values like respect, investing in each other quality time, and real feelings. Temperance can also signify that you two are soulmates, meant to be together.
How someone sees you or feels about you?
The answer would be they see you as someone who is centered, balanced, in control of their feelings, open-minded, and committed. They see you as someone who values teamwork in the relationship.
When there are issues or arguments between you both, they see you trying to heal and recover to give more in the relationship, and you also heal the relationship itself and your partner. They see you diving deep into their minds and hearts to understand them better and make the best for both of you.
Just starting dating?
If you have started dating this new person, they see you as someone open to changes and different perspectives. They notice how you listen to them carefully, how you try to understand them, and invest in the conversation. They see you as someone who likes to learn from them and absorb new information, but you do not become their copy.
You own your personality, your thoughts, and your character. This card may signify a new relationship, and it can indicate that you are meant for each other, or this relationship is intended to teach you something.
What not to do?
In terms of what not to do, it would advise you to stop acting like you are alone or impose lonely feelings upon yourself. You need to look in your inner world and find out where these feelings of loneliness or antagonism towards your partner are coming from. It could be because you have not healed your traumas from the past, or you may find out that you are worth more than what your partner is offering you.
If it is the first case, you should find a way to work together with your partner, learn how to communicate your inner world to them. If it happens to be that your partner is not committing to you in the same way you are committing to them, maybe this relationship has outlived its purpose, and you need to move on.
Reverse Position (Love and Relationships)
If you pull Temperance, reversed, it may indicate that your relationship is lacking balance, harmony, or commitment. It suggests that you have had significant arguments and disagreements in your relationship. Maybe one of you feels like you are doing more than the other partner for both of you and the relationship.
You feel like the love, and the care that you invest in are not reciprocated. This has left you feeling alone in a relationship when you are not supposed to be alone. You may blame each other for the fallout and become pretty antagonist towards each other.
Temperance – Finance, Business and Career

In business and career, the Temperance card may indicate that your patience and persistence in your job have paid off, and you find yourself in a better position than you started. If you want to get a promotion or find a better job, Temperance indicates that you should be patient, and you should not jump at the first opportunity that presents itself because better things are in store for you even if you do not see them yet.
Regarding finances, it indicates that you are now in a good financial state, and you have managed to balance your finances and put aside some money. However, it reminds you to be careful with spending money and practice moderation because you still have a long road to go to reach that financial goal you have placed for yourself.
What not to do?
Temperance would advise you that you should not be impatient and jump to conclusions, which may drive you to act on anger and ruin your reputation, possibly lose your job down the road. Whatever is the issue that you are facing at your job, you should know that patience is your best ally. Before acting out, you should take a loot into yourself, try to re-balance your energies, forgive and forget whatever issue is not worth it to hang on, and then choose your reaction carefully.
Reverse Position (Business and Finance)
In this case, it can indicate that you may be having conflicts in your work environments, with your colleagues or with your boss. You may feel like your colleagues or bosses are against you and trying to push you down. It can be your mindset, or it can be a real situation.
Either way, you should be patient and act from a good place, because you will not win much if you behave from a place of hate or ego. It can also indicate that you are frustrated because you notice others being praised for their job while you are not getting any recognition. Regarding finances, it suggests that you have not paid attention to how much money you are spending, and if you do not get yourself back together, it won't end up good for you.
Temperance – Timing
When will something happen answer?

If it is a question that involves around the timing of an event and you pull Temperance, it foretells that the event you are asking about, or you want to manifest, will happen during the Zodiac Season of Sagittarius (November 22 – December 21).
Temperance – The Message Answer

Sometimes, we don't have a specific question. We just want to know how our day will look like, or how we should approach the day ahead. This reading is best performed in the morning, so you form an idea of what that day will bring you.
Upright
Temperance would foretell a day when you may feel in harmony with yourself and with others. You will find it easy to communicate with others and find your place in the world. It could also indicate a good day to do some inner work and heal parts of yourself that keep you stuck.
Reversed
If you pull Temperance in reverse, it indicates a day when you may feel lonely, misunderstood, and like the whole world is against you. You may feel frustrated for not getting your way, or for others, not understanding where you come from, and even not paying you attention for your needs. It mostly indicates a day when you won't feel in touch with yourself.
Temperance – Cards Combinations

In a psychic reading, there are at least six cards drawn, and each tarot card's meaning is interpreted along with the other cards, always bearing in mind the first question upon which the reading is conducted and aims to give answers. A psychic will see the tarot cards in a symbiotic relationship with one another, never try to read them one by one, but the whole drawing as a whole.
That's why it is essential to have a look at how Temperance communicates with the other tarot cards. Taking into account, there are 78 tarot cards in a deck. We will have a look at how Temperance would be interpreted and affect the outcome of the reading in the Light of Suits.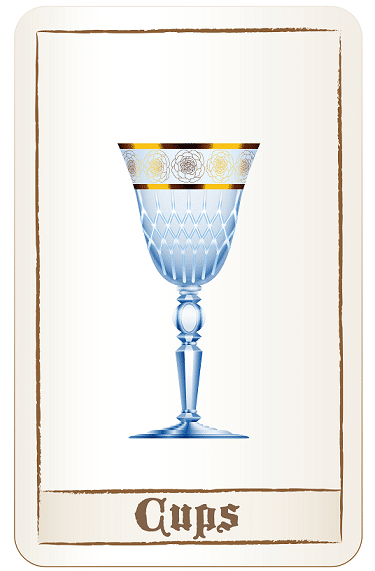 Interaction with the Cup Suits
The Cup Suits represent emotions, feelings, relationships, and contract-ships. This suit is associated with the water element. If we were to draw Temperance along with the Cup Suits, this is a spread that indicates that you have balanced your emotions and your feelings. You know how to deal with emotional situations, be those in family, friendships, or relationship areas. You tend to practice balancing your energies and others as well. You may be an empath and put a great emphasis on raw feelings and inner intentions. It could also indicate that you are part of a closed circle that understands and supports you.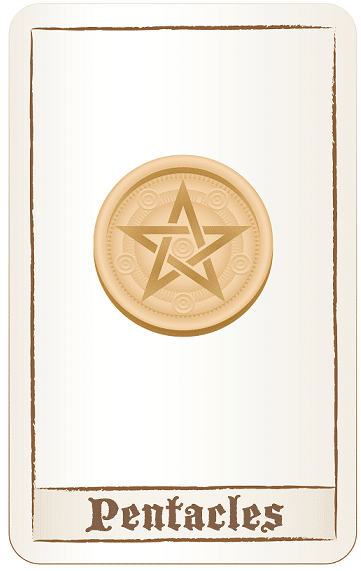 Interaction with the Pentacles Suits
Temperance, along with another card of the Pentacles Suit, would foretell business or job harmony. This spread can indicate that you have found the perfect career path or job for you, even if you have just recently realized it. It can also suggest that you work well with others, you may have created a team in your workplace, and you have each other's backs. In regards to finances, this spread indicates that you have learned how to spend in moderation by balancing your spending and putting some money on the side.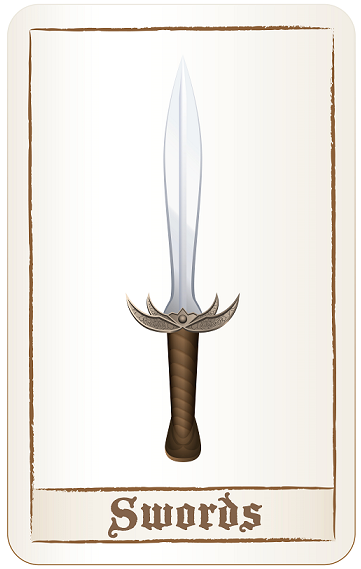 Interaction with the Swords Suits
The Swords Suit, along with Temperance, is also an interesting drawing. The Swords Suit gets its own share of being a negative suit. This spread would indicate that you are going through some hard times, but this is not as big of an issue as you make it to be. Maybe whatever you are dealing with is hard for you because it triggers old trauma that you have yet to heal, or perhaps it is because you lack some structure in your life, and things do not seem to be going the way you want them to. You need to balance out your energy, calm yourself, and clear your head before dealing with what is bothering you.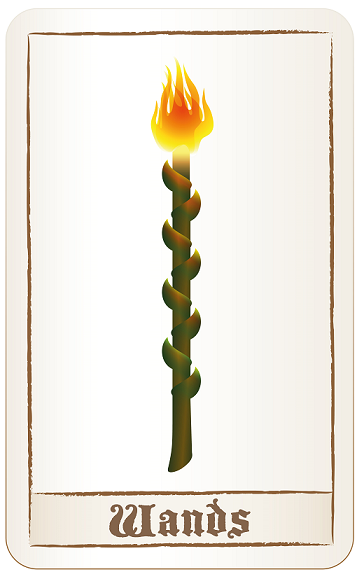 Interaction with the Wands Suits
Temperance and the Wands Suit is a combination that foretells a welcomed change that will bring you peace. You may not see it yet, and it may not even be in your plans, but it is coming. Maybe you want to manifest something else, but you need to exercise some patience and have faith that whatever is in store for you, it is even better than whatever you wanted to manifest.
Overall, Temperance, either by itself or pulled in a tarot card draw, is a card of finding balance, harmony, joining others, and an inner knowing that everything is going to be well.