Ten of Wands Tarot Card, in its core, represents responsibilities that become too much to bear. This card is associated with the fire element, representing the Zodiac signs of Aries, Leo, and Sagittarius, and its season is spring
Ten of Wands, being the tenth card of the Wands Suit, carries all the qualities of number 10, which in a psychic reading translates to karma, end of cycles, the end of the journey, lesson learned, taking responsibility, transformation, consequences, and rewards reaped.
Ten of Wands Meaning
When drawing tarot cards, usually they are put in a vertical setting, spread on a timeline of the past, present, and future. In this kind of drawings, the Ten of Wands may come up upright, as well as reversed. Some psychic readers like to read reversed tarot cards. Some don't. Either way, the other tarot cards in the drawing will make up for the way the psychic reader conducts their readings, because a Tarot Card deck is connected to the energy of the psychic reader, so it 'talks' to them.
Upright Position
Merging the qualities of number "Ten" and the qualities of the "Wands Suit," the Ten of Wands card would represent:
| | |
| --- | --- |
| Overextending yourself | Doing too much |
| Taking on all the blame | Doing overtime work |
| Completing an extra load | Putting debt on others |
| Being burdened, no relax | Continually running on a treadmill or fighting uphill |
| Being held accountable to clean up the mess | Burdened by unpleasant duties |
| Struggling to make ends meet | Dealing with resistance |
| Pushing against the current | Working hard for every gain |
| Wanting to go home | |
Reverse Position
In a reverse position, the Ten of Wands would mean precisely the opposite of its core qualities, bringing in the drawing:
| | |
| --- | --- |
| Resigning to fate | Working hard but getting nowhere |
| Dealing with too much responsibility that wears you out | Insurmountable problems |
| Letting go, but not in the sense of giving up | Your cross is to have to carry |
| Collapsing | Having a breakdown |
Horizontal Position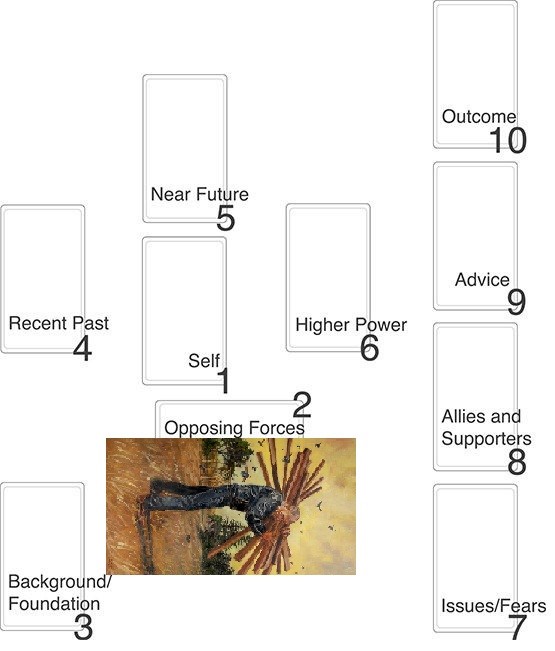 There are also spreads where the tarot cards pulled are placed on vertical as well as horizontal positions. If the Ten of Wands would sit in a horizontal position, it means you are about to reach your breaking point. It indicates that your responsibilities are adding up, some coming out of nowhere, but still, it is on your shoulders to carry the burden.
The only way out is to push through. It also means that you refuse to give up, but at the same time, you'd like to throw it all away.
Ten of Wands – One card pull [Yes or No]

One Card Readings are for when you need a fast, straight to the point answer, you wish not to see the future events or the past events. You just need a specific answer to the question for a present situation that is bothering you. You shuffle the cards, then choose only One Card, or you read the One Card that falls out while you are shuffling.
Whichever method you use to pull the card, listed below are some of the questions and answers you may get when you pull the Ten of Wands.
Yes or No Answer
Upright Position: If you pull the card in an upright position, it means Yes, you could have what you want, but the responsibility that it will come with that may make you not accept it in the end.
Reversed Position: If you pull the card in a reversed position, it also means Yes, but it will wear you out.
For a Yes or No answer, the Ten of Wands represents Yes, as a card of the Cups Suit.
Ten of Wands – Love and Relationships

The Ten of Wands in a relationship reading indicates that the relationship may have become a burden. Either you or your partner is carrying all the responsibilities and trying hard to save the relationship while the other is just being there physically but not investing on an energetic level. The fun may have gone away, as stress is sitting cross-legged.
If you are single, this indicates that you are not looking for a relationship, you may have been hurt in the past, or being too busy with other duties, that you are not looking for love, and you are tired of dating new people.
How someone sees you or feels about you?
The answer would be they see you as a burden, as an added responsibility. Usually, we can see this happen when the relationship is forced. Either by traditional marriage, or because you can't leave your partner as a result of financial issues, having children together, or you are afraid. Your partner may feel the same about you. The relationship has become boring, and you are just pushing through it.
Just starting dating?
If you have started dating a new person, the Ten of Wands may indicate that they see you as being too much for them, or out of their league, or too much work. They may see you as a closed-off person who doesn't like to have fun, who doesn't risk, or lacks passion. In this case, the possibility of one of you dropping the other is high.
What not to do?
In terms of what not to do, it would advise you to ease up on yourself or your partner. One of you may be asking too much or nothing at all from the other. A relationship should be balanced, where both of you do the work, and you spread the workload, so both of you grow personally, and the relationship grows with you.
If you or your partner takes on all the burdens of cherishing the relationship, like taking care of the children, cleaning, keeping in touch with the families, going to work, and the other just sits around doing nothing, investing nothing, this is a dead-end. So see if you can talk it out and put some boundaries. If it doesn't work, let it flow.
Reverse Position (Love and Relationships)
If you pull the Ten of Wands, reversed, it foretells a relationship that is going to fall apart soon. You or your partner are putting in the work and getting nowhere, which may come as a result of one of you refusing to cooperate, a lack of communication, or just because your personality doesn't match anymore, one of you has outgrown the other, and it shows.
Ten of Wands – Finance, Business and Career

If the Ten of Wands were pulled in a career question, it would mean that you are overloaded with work. You may carry the financial responsibilities in your family, or you have a financial goal to reach. But being this overworked has led you to lose your passion, lack motivation, and a sloppy job that has gotten you nowhere.
Even worse, it costs you more money. When you are this exhausted, you can't perform your job functions as you should. No one said you could be happy all the time when working, but being depressed is not a job that works for anyone.
What not to do?
In business, this card would advise you to take some time for yourself. You need a vacation to reenergize. Your responsibilities may not be that many as you make them out to be. If you are longing to go home, do just that, take time to rest. If you can appoint someone else to do a part of your work, do that.
Maybe you should learn to spread the workload and trust that others can do the job just as well. If you are a perfectionist, you can always check the result later, but at least you will save yourself some hours, mental and physical energy if someone else does the majority of the work.
Reverse Position (Business and Finance)
It indicates that you are having a breakdown, that may lead you to let go of your business ideas, or your job will let go of you. At this point, you can't handle your work duties, and you can't have a grip on your financial situation. You are collapsing under the pressure. You better be looking for another job.
Ten of Wands – Timing
When will something happen answer?

If it is a question that involves around the timing of an event and you pull the Ten of Wands, this would mean that whatever you desire or wonder about will manifest pretty soon. How soon is that? It would be kind of complicated because it would mean springtime, of a Zodiac Sign season Aries, Leo, or Sagittarius.
It would also be counted in days or months, which would mean one month later, or around the 10th, 19th, 28th of the upcoming month.
The way you want to interpret this is keeping in mind that whatever you are asking about is coming pretty soon. From there, you would figure out the time. For example, if it is summertime when you are doing the reading, it would not indicate that your desire will manifest in spring. The highest possibility is that it would manifest during Leo Season or the upcoming month.
Other times that is much easier than that because you are pulling the number "Ten" it would mean in 10 days, in 10 weeks, or 10 months. In Tarot or any other divination works, it is rare to foretell the future in years because the choices we make along the way alter that future a lot.
Ten of Wands – The Message Answer

Sometimes, we don't have a specific question. We just want to know how our day will look like, or how we should approach the day ahead. This reading is best performed in the morning, so you form an idea of what that day will bring you.
Upright
Upright, The Ten of Wands, foretells a day that will put too much on your plate. You may face some blockages, or you will be required to put in extra hours to make ends meet.
Reversed
If you pull the Ten of Wands in reverse, it foretells a day when your energy will be so low you won't be able to push through. You lack stamina, and possibly you will experience a breakdown as a result.
Ten of Wands – Cards Combinations

In a psychic reading, there are at least six cards drawn, and each tarot card's meaning is interpreted along with the other cards, always bearing in mind the first question upon which the reading is conducted and aims to give answers. A psychic will see the tarot cards in a symbiotic relationship with one another, never try to read them one by one, but the whole drawing as a whole.
That's why it is essential to have a look at how the Ten of Wands communicates with the other Tarot Cards. Taking into account, there are 1010 Tarot Cards in a deck. We will have a look at how the Ten of Wands would be interpreted and affect the outcome of the reading in the light of Suits.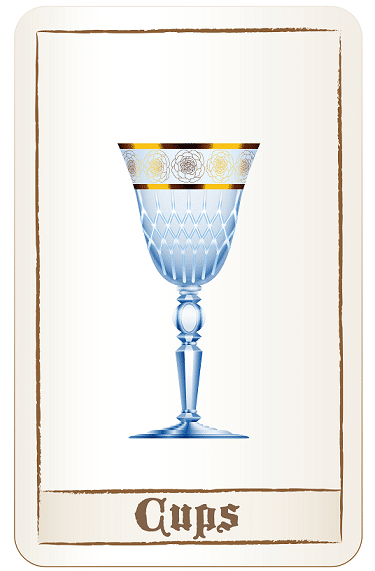 Interaction with the Cup Suits
The Cup Suits represent emotions, feelings, relationships, and contract-ships. If we were to draw the Ten of Wands with a tarot card from the Cup Suits, it would mean that you are carrying a heavy load of emotional burden, either yours or your close people. Most of your struggles right now are emotional. May be you don't feel appreciated by your family, or they are the ones going through a hard time, and you are empathetic to that.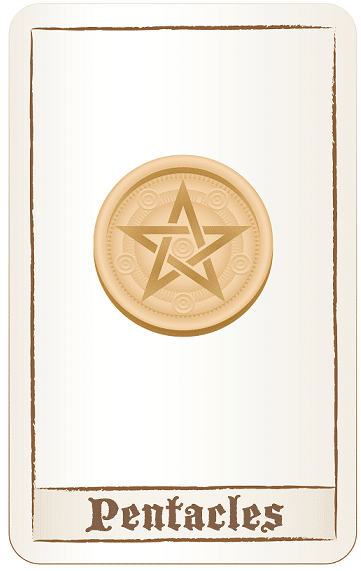 Interaction with the Pentacles Suits
The Ten of Wands and the Pentacles Suit is a good combination for your job or business matters. The Pentacles Suit represents money, income, jobs, and if you draw this suit with the Ten of Wands, it would indicate that you are suffering to make the financial goals. The material world is taking a lot to hold, to invest in, to maintain, and even though you are doing anything you can to keep it upbeat, you seem to be getting nowhere.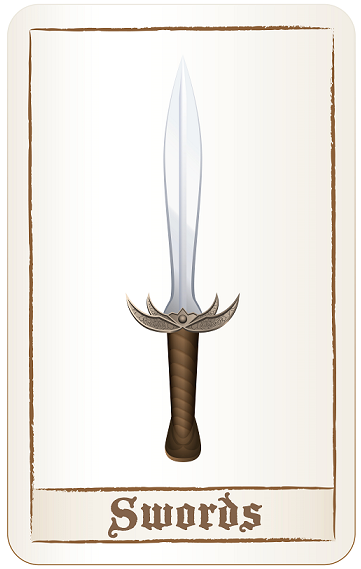 Interaction with the Swords Suits
The Swords Suit gets its share of being a negative suit, where most of the cards represent anxiety, failure, walking away. The Swords Suit, along with the Ten of Wands, indicates that you are finished with past actions and have decided to change the way you have approached tasks. You are ditching everything and moving forward. This may come as a result of not having another way to cope or because you decided that something is not worth fighting anymore. It could also indicate that a challenging period has come to an end.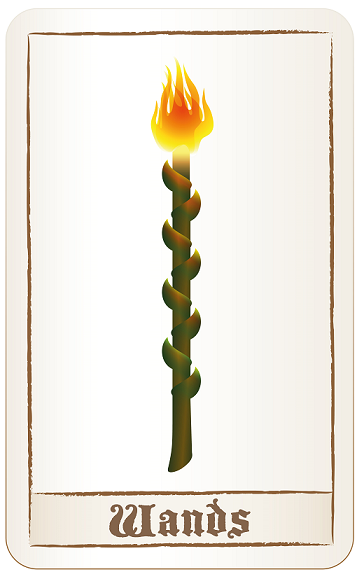 Interaction with the Wands Suits
The Ten of Wands, along with another card of the Wands Suit, means blockages are stopping you from even seeing the bigger picture, let alone reach it. Your action is stagnant. You may be drawing energy from your will, and not from your passion. This means that you are pushing yourself on autopilot without considering how it affects you in the long run. Eventually, you may lose the stamina and fall apart.
Overall, the Ten of Wands, either by itself or pulled in a tarot card draw, is a card that indicates significant responsibilities, those times when you keep pushing just because you have to, you cannot give up, even if you exhaust yourself, you push beyond that. In your inner struggle, you just want to make it to a safe place and rest.