The Hermit holds the number 9, and it is the tenth tarot card of the Major Arcana cards.
The Hermit tarot card, in its core, usually represents looking into yourself, seeking answers from within.
The Hermit Meaning
When drawing tarot cards, usually they are put in a vertical setting, spread on a timeline of the past, present, and future. In this kind of drawing, The Hermit may come up straight, as well as reversed. Some psychic readers like to read reversed tarot cards. Some don't. Either way, the other tarot cards in the drawing will make up for the way the psychic reader conducts their readings, because a tarot card deck is connected to the energy of the psychic reader, so it 'talks' to them.
Upright Position
The Hermit card would represent:
| | |
| --- | --- |
| Introspective | Turning the focus inward |
| Over-thinking, over-analyzing | Quieting the senses |
| Seeking answers | Looking for a new direction |
| Getting to the truth at all costs | Seeking guidance |
| Mentoring someone | Looking for counsel |
| Choosing alone time | Giving up distractions |
| Being patient | |
Reverse Position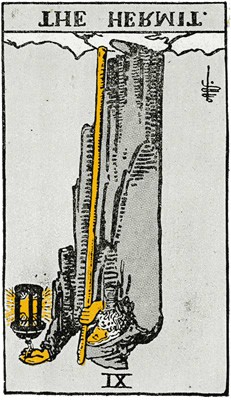 In a reverse position, The Hermit would mean precisely the opposite of its core qualities, bringing in the drawing:
| | |
| --- | --- |
| Isolating yourself | Failing at something |
| Being paranoid | Withdrawing from everyone |
| Being paralyzed by fear | Being weak |
Horizontal Position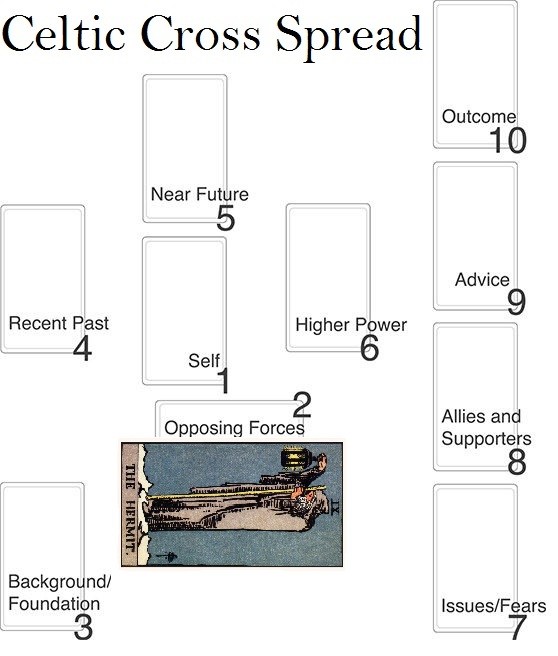 There are also spreads where the tarot cards pulled are placed on vertical as well as horizontal positions. If The Hermit would sit in a horizontal position, it reminds you that you should take some time alone to recharge.
You may have exhausted yourself to the point you have no energy to care for anything or anyone. Some people feel vitalized around other people or in places where there is high energy, like a party, the beach, etc. some others need alone time to re-energize, adjust their emotions and thoughts before giving back to the world. If you feel you need some time away from others, don't be afraid to ask for it.
The Hermit – One card pull [Yes or No]

One Card Readings are for when you need a fast, straight to the point answer, you wish not to see the future events or the past events. You just need a specific answer to the question for a present situation that is bothering you. You shuffle the cards, then choose only One Card, or you read the One Card that falls out while you are shuffling. Whichever method you use to pull the card, listed below are some of the questions and answers you may get when you pull The Hermit.
Yes or No Answer
Upright Position: If you pull the card in an upright position, it means Yes.
Reversed Position: If you pull the card in a reversed position, it means No.
For a Yes or No answer, The Hermit represents Yes, as a card of the Major Arcana Suit.
The Hermit – Love and Relationships

The Hermit can indicate that you and your partner may have a significant age difference. Thus the older of you two can act as a mentor to the other partner by sharing their own experiences and guiding the other partner through life. It does not mean that the younger partner is being controlled, but if it feels so, then it should be talked about.
It could also mean that you and your partner are spending the day caring about your tasks, and by the end of the day, there is no time left to spend with each other.
How someone sees you or feels about you?
The answer would be they see you as someone who likes to have their alone time often. This may cause doubts and confusion for the other partner, as they may feel like you are overthinking the relationship. They appreciate it when you come out of your shell and invest time in your family and relationships. They recognized the energy, the love, and the attention it takes.
Just starting dating?
If you have started dating this new person, they see you as someone who may be too much in their heads, overthinking and analyzing behavior and situations. They may also feel like you do not engage a lot in the conversation because you don't talk much. It may be because you don't like small talk, but on the other hand, you always listen to others. If you are dating, the Hermit indicates that you may choose to come out of your loneliness and celibacy, thus creating a relationship with this person.
What not to do?
In terms of what not to do, it would advise you to let your partner know how you feel and how your mental health works. If you hear complaints from your partner and they don't seem to understand your withdrawal, have a talk about sharing your feelings with them, and why you need alone time to energize yourself, so you can give back to the relationship. You can also let them know that they can take their alone time too if they feel like it.
Reverse Position (Love and Relationships)
If you pull The Hermit, reversed, it may indicate that your relationship feels isolated, or you feel very lonely in your relationship. It can be as a result of both you and your partner doing your own thing, but it often happens that one of the partners is busy with daily duties and makes no quality time for the other partner. It can also indicate that one person is withdrawing from the relationship, while the other one is still holding on.
The Hermit – Finance, Business and Career

In business and career, The Hermit card may indicate that you are placing all your attention on worldly things and money. These may leave you feeling unfulfilled because you are not investing in activities that may make you happier. It may also indicate that you may be overthinking your career choices or your current job. Regarding finances, it signifies that now is the time to be more mature on financial matters, thinking about the future.
What not to do?
The Hermit would advise you that you should not be doing everything on your own in your business or job. Even if you were always the one to do all the work at high-school group projects, the business world demands you work with someone else if you want to expand your business, get recognized, create more connections, etc. Wealthy people understand the essential value in people and connections, not money.
Reverse Position (Business and Finance)
In this case, it can indicate that now is the time to find a business partner or work with your colleagues. You may have been working on your own to build your business or carry on job duties, but it may be time to get into teamwork. Regarding finances, it indicates that you should be seeking a mentor or financial advisor to help you with your investments.
The Hermit – Timing
When will something happen answer?

If it is a question that involves around the timing of an event and you pull The Hermit, it foretells that the event you are asking about, or you want to manifest, will happen around the Zodiac Season of Virgo (August 22 – September 21)
The Hermit – The Message Answer

Sometimes, we don't have a specific question. We just want to know how our day will look like, or how we should approach the day ahead. This reading is best performed in the morning, so you form an idea of what that day will bring you.
Upright
The Hermit would foretell a day when you may feel the need to withdraw from others and spend time alone to do your thinking or to care only about yourself and your own needs. You need to re-energize to push forward.
Reversed
If you pull The Hermit in reverse, it indicates a day when you may feel disconnected from others and the world. You may feel unappreciated or unheard, or just tired of dealing with everyone else's problems.
The Hermit – Cards Combinations

In a psychic reading, there are at least six cards drawn, and each tarot card's meaning is interpreted along with the other cards, always bearing in mind the first question upon which the reading is conducted and aims to give answers. A psychic will see the tarot cards in a symbiotic relationship with one another, never try to read them one by one, but the whole drawing as a whole.
That's why it is essential to have a look at how The Hermit communicates with the other tarot cards. Taking into account, there are 78 tarot cards in a deck. We will have a look at how The Hermit would be interpreted and affect the outcome of the reading in the light of Suits.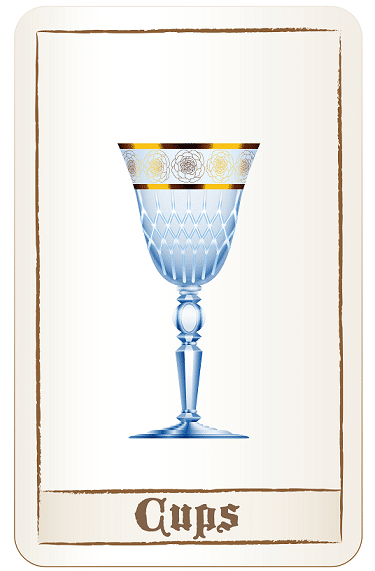 Interaction with the Cup Suits
The Cup Suits represent emotions, feelings, relationships, and contract-ships. This suit is associated with the water element. If we were to draw The Hermit along with the Cup Suits, this is a spread that indicates you may be the one in your closed circle to whom everyone turns for guidance and seek counsel. Even though you often take your time or may choose not to participate in some gatherings, they know that they can rely on you, and you will always be a support system.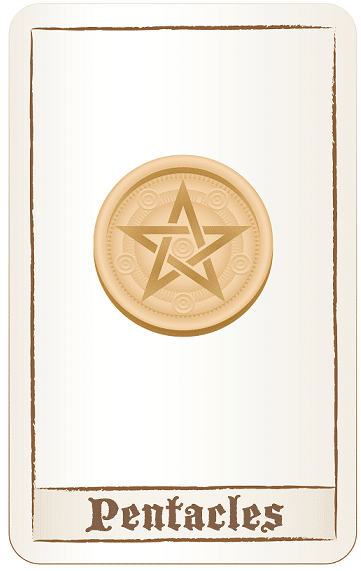 Interaction with the Pentacles Suits
The Hermit, along with another card of the Pentacles Suit, would foretell business or job connections. You may be choosing to create business partnerships or work together with your colleagues in a business project. This spread indicates that you may get to learn more, gain experience and knowledge, and also make a better income.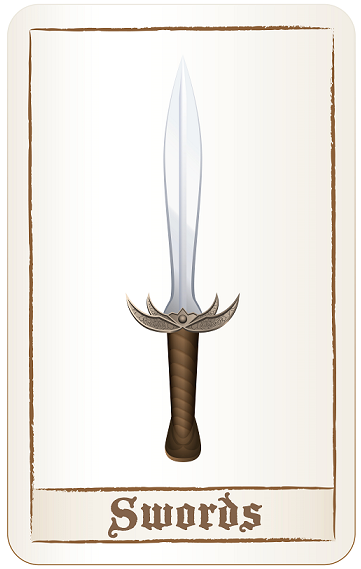 Interaction with the Swords Suits
The Swords Suit, along with The Hermit, is also an interesting drawing. The Swords Suit has a reputation for being a negative suit. It spread would indicate that the problems of the past weigh you down, and you have chosen to isolate yourself from the world to work on these problems. You may think that you are the only one who can solve the problems that burden you, but you also need to find someone you trust to share the burden or at least talk about it.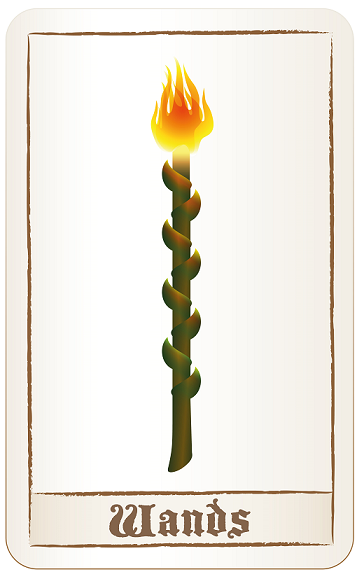 Interaction with the Wands Suits
The Hermit and the Wands Suit is a combination that foretells overthinking and overanalyzing opportunities and career paths. This spread indicates that you are waiting on an opportunity to fall in your lap, or someone else to take action first. You are not willing to make decisions by yourself. Instead, you are eager to respond to the action taken by others. That means you are only reacting when something happens, but you are not going to make it happen.
Overall, The Hermit, either by itself or pulled in a tarot card draw, is a card of overthinking, looking for answers, turning the focus inward, spending alone time to re-energize, and being a guide to others.