The Judgment holds number 20, and it is the twenty-first tarot card of the Major Arcana cards.
The Judgment tarot card, in its core, usually represents things falling into the right place, where they are intended, either by your own choice or by divine intervention. It is a time of transformation. The Judgment card planet ruler is planet Pluto.
The Judgment Meaning
When drawing tarot cards, usually they are put in a vertical setting, spread on a timeline of the past, present, and future. In this kind of drawing, The Judgment may come up straight, as well as reversed. Some psychic readers like to read reversed tarot cards. Some don't. Either way, the other tarot cards in the drawing will make up for the way the psychic reader conducts their readings, because a tarot card deck is connected to the energy of the psychic reader, so it 'talks' to them.
Upright Position
The Judgment card would represent:
| | |
| --- | --- |
| Making hard choices | Seeing through something in a new light |
| Transformation | Renewed hope for a fresh start |
| Impulsion to act | Deciding to make a difference |
| Serving karma, feedback | Judgment day, balancing scales |
| Feeling cleansed | Forgiving yourself as well as others |
| Releasing guilt | Rejuvenation |
Reverse Position
In a reverse position, The Judgment would mean precisely the opposite of its core qualities, bringing in the drawing:
Being indecisive
Malicious actions or gossip
False accusations
Doubting yourself
Not learning your karmic lesson
<td
Horizontal Position
There are also spreads where the tarot cards pulled are placed on vertical as well as horizontal positions. If The Judgment sits in a horizontal position, it advises you to acknowledge your role in a situation and accept the consequences.
There is a lesson to be learned in every situation. However, to learn the lesson, you need first to understand your role in the situation. Also, you need to accept the karma offered to you. The Judgment card foretells that every event goes both ways. If someone gets something in return for their actions, so will you. If you know you have done good and you have the right intentions, then there is nothing to fear. If you know you have been shady, then expect to be treated with the consequences.
The Judgment – One card pull [Yes or No]

One Card Readings are for when you need a fast, straight to the point answer, you wish not to see the future events or the past events. You just need a specific answer to the question for a present situation that is bothering you. You shuffle the cards, then choose only One Card, or you read the One Card that falls out while you are shuffling.
Yes or No Answer
Upright Position: If you pull the card in an upright position, it means Yes.
Reversed Position: If you pull the card in a reversed position, it means No.
For a Yes or No answer, The Judgment represents Yes, as a card of the Major Arcana Suit.
The Judgment – Love and Relationships

The Judgment would signify that you and your partner are both judging each other and speaking harsh words toward each other. You may be blaming and accusing each other in every argument that you have, and you may believe that all that you are going through is the other person's fault. It can also signify that others outside the relationship judge your relationship and speak ill over it.
This card can indicate that you are in a long-distance relationship, possibly overseas. On a brighter note, it can signify that you will be able to balance the scales, or the one that has hurt the other will feel their pain.
How someone sees you or feels about you?
The answer would be they see you as someone who is very judgmental and sometimes unaware of how much you hurt the other person. Sometimes you may not know how to communicate with the other person, and you fall into the trap of putting all the blame on to the other person. You may forget that even though your partner may have his faults, you also have your
responsibilities, and you play a part in this situation as well.
Just starting dating?
If you have just started dating this new person, The Judgment may indicate that your date sees you as someone who is very straightforward, cold, and fast to judge. If this is a new person that you are meeting, you may be throwing harsh comments at them or judging their actions without knowing them pretty well. You should give the other person and yourself time to know each other better. Though, if you feel you can not have a healthy relationship with this person, it is better to cut it out right now.
What not to do?
In terms of what not to do, it would advise you to find a way to communicate with each other your feelings in a respectful manner, without throwing accusations or making low comments. You may feel like you have gone through rough times with your partner, and you should be feeling closer and more intimate and secure with each other now, but you are not, and this has left you feeling confused and believing the fact that you are just not meant to be together.
It might be going on for some time now, so there is not a matter of a decision to be made, rather than speaking the decision you have already made. If you don't find a way to build the trust back, then it is time to let it go.
Reverse Position (Love and Relationships)
If you pull The Judgment tarot card reversed, it indicates that you may be postponing a decision. It can be about ending your relationship, but it can also be about bettering your relationship and taking it to the next level. Whatever it is you are thinking about, you need to talk it out with your partner. You or your partner may have been doubting the other and speaking false accusations towards each other. It also indicates that others outside the relationship are saying ill about it and causing both of you to constantly doubt each other.
The Judgment – Finance, Business and Career

In business and career, The Judgment card indicates your supervisor or your boss is judging you, but not necessarily in a threatening manner. You may be observed because they think you deserve a promotion. So if you have been falling behind with deadlines, you should pick up the work projects and provide the best results you can.
Regarding finances, it indicates that you should be careful with how you are spending your money and do not make any decision on how you are going to invest it unless you have the information you need to do so.
What not to do?
The Judgment would advise you to trust your intuition, or your best judgment and go for the opportunity that you think will fulfill you best. What is going to be left for you if you just follow the flow won't be as good as what you are going to choose for yourself. Regarding finances, it indicates that you should not be too cautious about money and how you are spending it. It does not mean not to buy the stuff you need. It means you should allow yourself to buy things that you can afford while enjoying yourself and your financial situation.
Reverse Position (Business and Finance)
In this case, it could indicate you may be at a point in your career when you feel stuck. You may have many opportunities on your hands, and you don't know what to choose. It is not a time to be indecisive and let the opportunities pass. Even though you may fear that you may make the wrong decision or choose the wrong job, you need to take action.
The Judgment – Timing
When will something happen answer?

If it is a question that involves around the timing of an event and you pull The Judgment, it foretells that the event you are asking about it may happen or something opposite to it will. The Judgment indicates that two different events are as likely to happen, and no timing is available. Usually, it means that things are still playing out behind the scenes, and events may take a sudden turn.
The Judgment – The Message Answer

Sometimes, we don't have a specific question. We just want to know how our day will look like, or how we should approach the day ahead. This reading is best performed in the morning, so you form an idea of what that day will bring you.
Upright
The Judgment would foretell a day when you may need to decide on a matter that you have been postponing for a while. It is the right time to make a choice, and the probability of reaping the best results from it is high.
Reversed
If you pull The Judgment in reverse, it indicates a day when you may feel being judged by others, whether it will be about your qualities or the way you carry yourself, how you act, etc. Do not let yourself fall into the trap of believing other's comments. They are not walking in your shoes.
The Judgment – Cards Combinations

In a psychic reading, there are at least six cards drawn, and each tarot card's meaning is interpreted along with the other cards, always bearing in mind the first question upon which the reading is conducted and aims to give answers. A psychic will see the tarot cards in a symbiotic relationship with one another, never try to read them one by one, but the whole drawing as a whole.
That's why it is essential to have a look at how The Judgment communicates with the other tarot cards. Taking into account, there are 78 tarot cards in a deck. We will have a look at how The Judgment would be interpreted and affect the outcome of the reading in the light of Suits.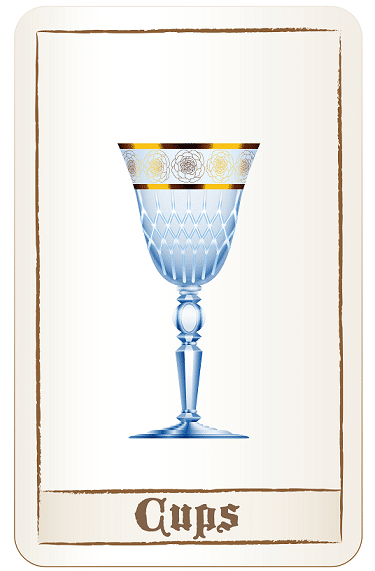 Interaction with the Cup Suits
The Cup Suits represent emotions, feelings, relationships, and contract-ships. This suit is associated with the water element. If we were to draw The Judgment along with the Cup Suits, this is a spread that indicates you may feel judged by your closed circle, and at some point, you may even feel like your actions or your choices are not accepted or supported by them. On the other hand, it indicates that you are someone who others may turn to when they need to make an important decision.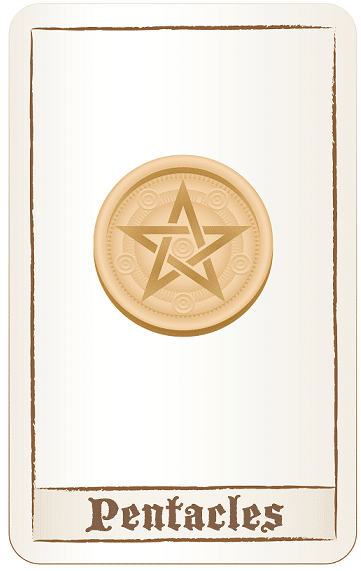 Interaction with the Pentacles Suits
The Judgment, along with another card of the Pentacles Suit, would foretell financial judgments. This spread indicates that you will be choosing between opportunities, hustles, or new job offerings. It may suggest that you are about to make crucial decisions regarding how you handle your finances. Make sure that you get the most insight on how to invest your money before you make any moves. Your financial status in a couple of years is impacted by this very moment.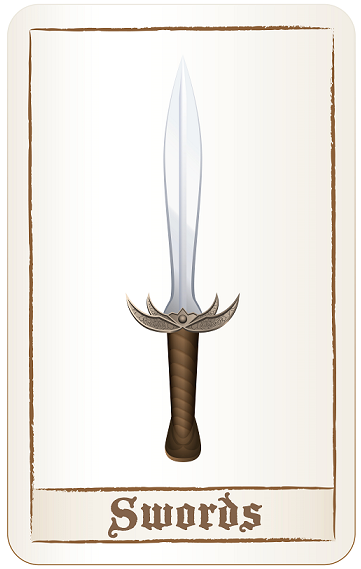 Interaction with the Swords Suits
The Swords Suit, along with The Judgment, is also an interesting drawing. The Swords Suit has a reputation of a negative suit. This spread would indicate that you have allowed yourself the time to feel the pain, the grief, and be sad over negative events. However, this spread suggests that these events have happened for you to learn important karmic lessons. These lessons could be about healing past trauma, understanding what kind of people you need in your life, or learning how to handle such issues in the future.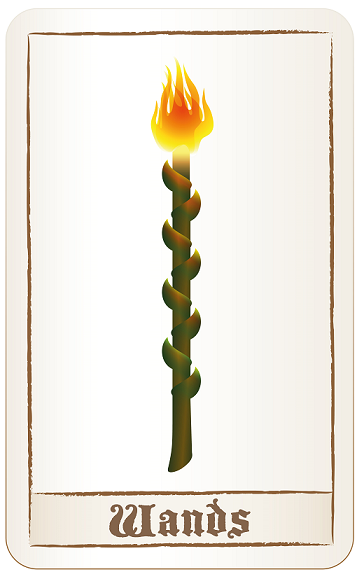 Interaction with the Wands Suits
The Judgment and the Wands Suit is a combination that foretells you have at least two very different paths before you, and you need to choose one of them to follow. It may be the case where you feel you are called to be something else other than the career path you have chosen. So if you think the duality of the choices and you know that you cannot handle both directions, this spread indicates that now is the time to decide on which path you want to walk on. It may go a long time before you may have the same opportunity again if you sit this one out.
Overall, The Judgment is a card of karmic lessons—the duality of choices needed to be made and are presented to you. This will help you grow into the person you are meant to be.