The Lovers holds number 6, and it is the seventh tarot card of the Major Arcana cards.
The Lovers tarot card, in its core, usually represents unconditional love, also known as agape, the twin-flame.
The Lovers Meaning
When drawing tarot cards, usually they are put in a vertical setting, spread on a timeline of the past, present, and future. In this kind of drawing, The Lovers may come up straight, as well as reversed. Some psychic readers like to read reversed tarot cards. Some don't. Either way, the other tarot cards in the drawing will make up for the way the psychic reader conducts their readings, because a tarot card deck is connected to the energy of the psychic reader, so it 'talks' to them.
Upright Position
The Lovers card would represent:
| | |
| --- | --- |
| Unconditional love | Coming into union |
| Building a stronger connection | Intimate relationship |
| Physical attraction, passion | Stating your beliefs |
| Placing boundaries | Sharing the same values |
| Making an ethical choice | A promising partnership |
Reverse Position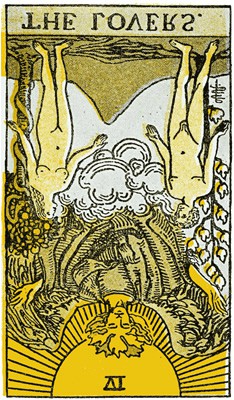 In a reverse position, The Lovers would mean precisely the opposite of its core qualities, bringing in the drawing:
| | |
| --- | --- |
| Disharmonious relationship | Having trust issues |
| Detaching from the partner | Broken promises or contracts |
| Emotional disconnection | Making poor choices |
| Lack of intimacy or romance | |
Horizontal Position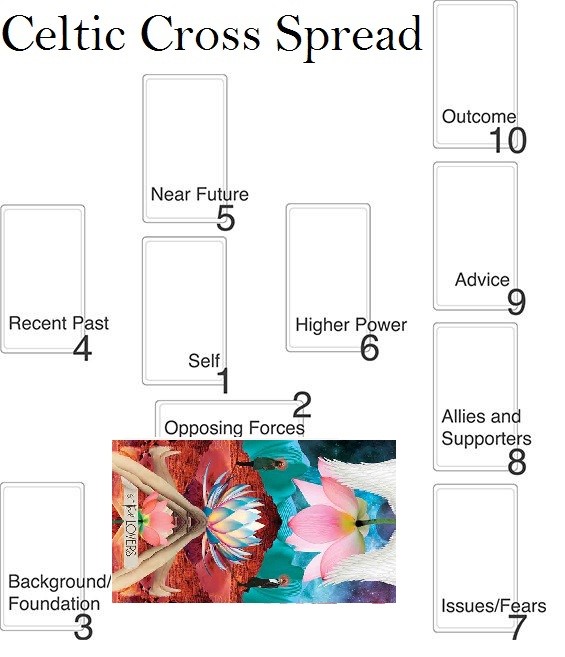 There are also spreads where the tarot cards pulled are placed on vertical as well as horizontal positions. If The Lovers would sit in a horizontal position, it reminds you that there is a blockage on your emotional area.
You may want to reach a certain level of intimacy with your partner. Still, you don't realize that you have blockages like communication issues, trust issues, past trauma, that won't allow you to create the intimacy you want. You may be aware of these issues, or you may have just come to realize that you have issues you need to solve. You have to work on yourself, and if you are willing to be vulnerable, you can let your partner into your world, but you shall not expect from him to treat the problems for you.
The Lovers – One card pull [Yes or No]

One Card Readings are for when you need a fast, straight to the point answer, you wish not to see the future events or the past events. You just need a specific answer to the question for a present situation that is bothering you.
You shuffle the cards, then choose only One Card, or you read the One Card that falls out while you are shuffling. Whichever method you use to pull the card, listed below are some of the questions and answers you may get when you pull The Lovers.
Yes or No Answer
Upright Position: If you pull the card in an upright position, it means Yes.
Reversed Position: If you pull the card in a reversed position, it means No.
For a Yes or No answer, The Lovers represents Yes, as a card of the Major Arcana Suit.
The Lovers – Love and Relationships

The Lovers would be the best card you can get in a tarot relationship reading. It is the ultimate tarot card of unconditional love and soul mates. This being said, it signifies that you have found your other half in your partner and vice versa. It also signifies that your partner loves you and is willing to do anything for your love. This card represents that kind of romantic relationship where partners feel like they can read each other energy.
They understand each other perfectly, even if you don't speak any words out loud. You constantly think surrounded and fulfilled by love. If you are away from your partner or have broken up with them, this card signifies union.
How someone sees you or feels about you?
The answer would be they see you as the person of their dreams. They adore you, admire you, and love you. They see you as their other half. The person meant for them. They are head over heels for you and would do anything for you. You have got their heart on your hands.
Just starting dating?
If you have started dating this new person, The Lovers may indicate that your date sees you through rose-colored glasses. They are in awe of you, and they may be falling in love with you. There is no fear or doubt if you like them back. At this point, they are mesmerized by you. This card also indicates that you may be in a relationship with this person soon.
What not to do?
In terms of what not to do, it would advise you not to jump into any commitments, at least until you know your partner better and you have spent some quality time with them, you have learned their vices, family and friendships relations, etc. Often it happens that people jump into more significant commitments because they feel so in love, and they are sure the current partner is the love of their life.
Then a couple of months later, they weren't really in love. The first excitement extinguishes, or their partner is abusive and manipulative.
Reverse Position (Love and Relationships)
If you pull The Lovers, reversed, indicates that your relationship is suffering from the lack of love and commitment. It could be from both partners or one of you. You don't seem to feel the same for each other, maybe one of you is in love, and the other has fallen out of love. One of you may be more emotionally invested in this relationship. Or it can indicate that both of you have fallen out of love, and you are not experiencing the same level of intimacy and understanding as you did before.
The Lovers – Finance, Business and Career

In business and career, The Lovers may signify that you will build a strong business partnership, and the business deals you are signing will be a win-win situation for both parties. You will be simultaneously supportive of each other and helping each other's businesses grow. In other cases, it could indicate that you may be getting into a romantic situation with a colleague at the workplace.
Regarding finances, it suggests that now is a great time to seek new opportunities and streams of income, as you will be successful in attracting reasonable business offers.
What not to do?
The Lovers advises you to be more careful of what you get yourself into. If you are to have a relationship with someone at work, and you know that is forbidden, you should consider if it is worth it or not. In other cases, it can't be denied, but it can get complicated, so if you just have a feeling for a colleague, do not go down that road just for the sake of it or because you are curious how it will play out. It may turn sour too fast.
Reverse Position (Business and Finance)
In this case, it can also indicate a romance at work, though the Lovers reversed foretell trouble as a result of this relationship. This card may suggest that you will find it challenging to have healthy communication with your business partner. You may both feel misunderstood or like you are not getting what you were promised out of the deal.
Regarding finances, it indicates that you may make impulsive decisions on how or where to spend the money, or you may focus on the worldly more than usual.
The Lovers – Timing
When will something happen answer?

If it is a question that involves around the timing of an event and you pull The Lovers, it foretells that the event you are asking about will happen in the Zodiac Season of Gemini (May 21 – June 20).
The Lovers – The Message Answer

Sometimes, we don't have a specific question. We just want to know how our day will look like, or how we should approach the day ahead. This reading is best performed in the morning, so you form an idea of what that day will bring you.
Upright
The Lovers would foretell a day when you may feel loved, appreciated, supported, and like winning in life. You may even have some important meetings, especially with long lost friends or people you may have had a connection in the past.
Reversed
If you pull The Lovers in reverse, it indicates a day when you may feel betrayed, left out, or not cared enough. It may come as a result of just a sudden energy shift or because you witness a particular behavior. Make sure to rest your mind and heart, without giving in too much to these passing feelings.
The Lovers – Cards Combinations

In a psychic reading, there are at least six cards drawn, and each tarot card's meaning is interpreted along with the other cards, always bearing in mind the first question upon which the reading is conducted and aims to give answers. A psychic will see the tarot cards in a symbiotic relationship with one another, never try to read them one by one, but the whole drawing as a whole.
That's why it is essential to have a look at how The Lovers communicates with the other tarot cards. Taking into account, there are 78 tarot cards in a deck. We will have a look at how The Lovers would be interpreted and affect the outcome of the reading in the Light of Suits.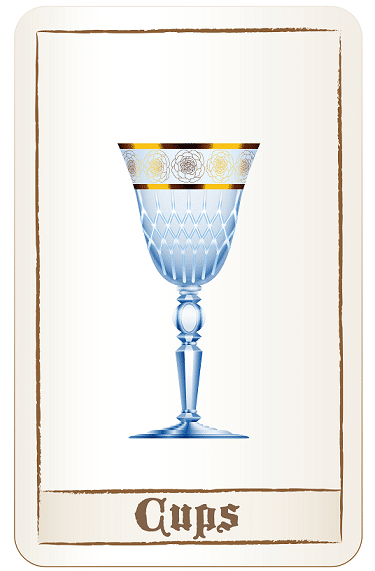 Interaction with the Cup Suits
The Cup Suits represent emotions, feelings, relationships, and contract-ships. This suit is associated with the water element. If we were to draw The Lovers along with the Cup Suits, this is a spread that indicates you are someone who lives, feels, and thinks through their hearts. It can also suggest that you are in a high state of vibration emotionally. You are feeling loved, maybe reconnecting with someone you loved, or someone you expected to come back. It can also mean that you will have new suitors in your life, asking for your hand.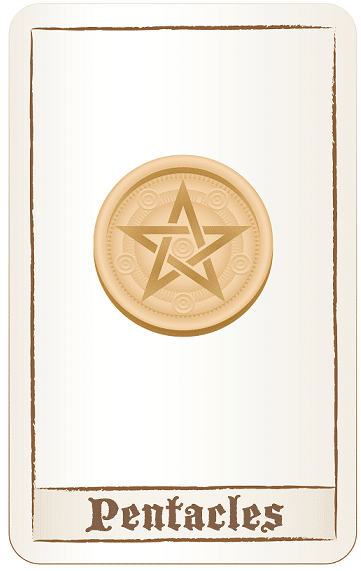 Interaction with the Pentacles Suits
The Lovers, along with another card of the Pentacles Suit, would foretell good business deals. This spread indicates that you have the support of your boss or colleagues, or your business partners. You will form business deals that will pay out on time. It indicates a strong business commitment and trust and support shared between business partners.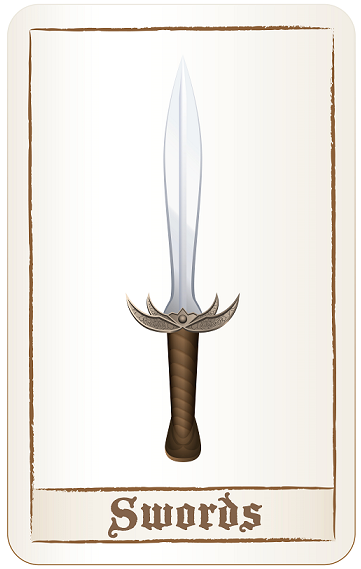 Interaction with the Swords Suits
The Swords Suit, along with The Lovers, is also an interesting drawing. The Swords Suit has a reputation of a negative suit. This spread would indicate that your problems have arisen because of a love situation gone wrong. It can be that you have just broken up with your partner or lost someone you deeply loved. The Lovers also remind you that even though a love situation may have broken you, only love will help you get through it.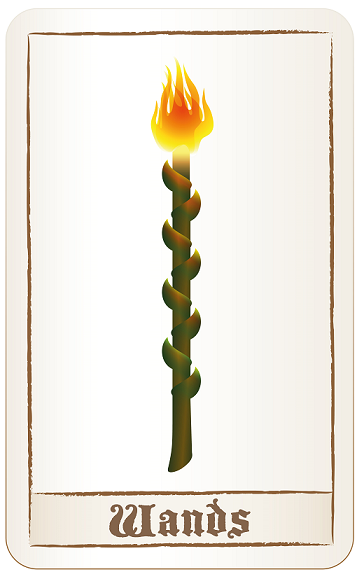 Interaction with the Wands Suits
The Lovers and the Wands Suit is a combination that foretells a supported action or path. This spread indicates that you find support on whatever you choose to do. Once you start applying for the choices you have made, people will support you. You will find new people who will become your support system, your guide, or your confidants.
Overall, The Lovers is a card of the unconditional love, the union, the comeback of a lover, the good partnership deals, and seeing life through rose-colored glasses.