The Strength holds number 8, and it is the ninth tarot card of the Major Arcana cards.
The Strength tarot card, in its core, usually represents the power of your spirit, the vitality, and influence that are your best natural abilities.
The Strength Meaning
When drawing tarot cards, usually they are put in a vertical setting, spread on a timeline of the past, present, and future. In this kind of drawing, The Strength may come up straight, as well as reversed. Some psychic readers like to read reversed tarot cards. Some don't. Either way, the other tarot cards in the drawing will make up for the way the psychic reader conducts their readings, because a tarot card deck is connected to the energy of the psychic reader, so it 'talks' to them.
Upright Position
The Strength card would represent:
| | |
| --- | --- |
| Having stamina | Enduring a lot |
| Being unshakable | Being patient |
| Maintaining composure | Refusing to get frustrated |
| Taking your own time to react | Being compassionate |
| Having the strength to forgive | Being tolerant |
| Applying a soft control | Being an influencer |
| Persuading others | Showing the power of love |
| Courage and determination | Being the hero |
Reverse Position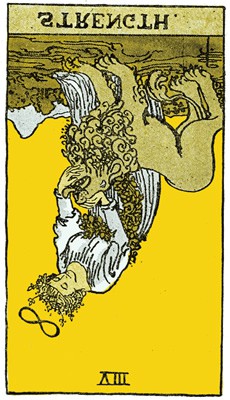 In a reverse position, The Strength would mean precisely the opposite of its core qualities, bringing in the drawing:
| | |
| --- | --- |
| Being a coward | Being doubtful |
| Being or acting weak | Losing vitality |
| Lacking high vibration | Feeling not being enough |
| Lacking confidence | |
Horizontal Position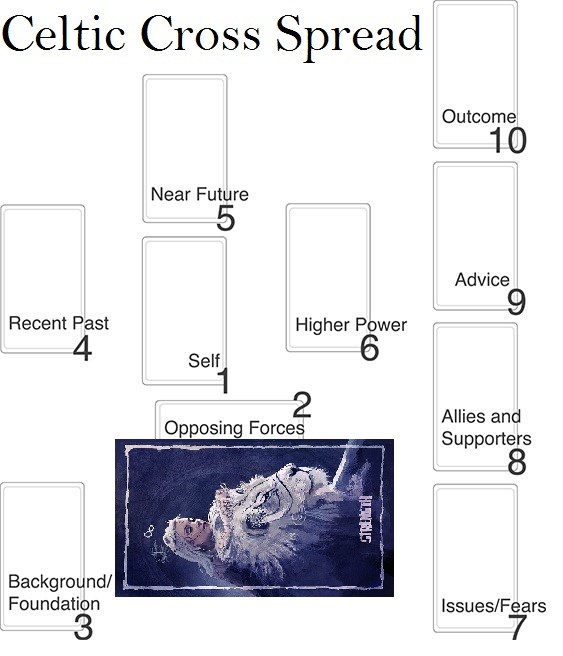 There are also spreads where the tarot cards pulled are placed on vertical as well as horizontal positions. If The Strength would sit in a horizontal position, it reminds you that you have all the strength you need.
In the face of a difficult problem, you shall not allow yourself to feel weak, vulnerable, or being unable to solve the problem. You have all the strength you need within yourself. You just have to find a way how to apply it, keeping in mind that you do not want to hurt anyone or cause any trouble intentionally. You also know how to persuade others and how to use your influence to change a fixed mindset. You have to put these skills to good use.
The Strength – One card pull [Yes or No]

One Card Readings are for when you need a fast, straight to the point answer, you wish not to see the future events or the past events. You just need a specific answer to the question for a present situation that is bothering you. You shuffle the cards, then choose only One Card, or you read the One Card that falls out while you are shuffling.
Whichever method you use to pull the card, listed below are some of the questions and answers you may get when you pull The Strength.
Yes or No Answer
Upright Position: If you pull the card in an upright position, it means Yes.
Reversed Position: If you pull the card in a reversed position, it means No
For a Yes or No answer, The Strength represents Yes, as a card of the Major Arcana Suit.
The Strength – Love and Relationships

The Strength would indicate that you have gone through some hard times in your relationship, and you have recently started to recover. It suggests that both you and your partner are choosing to be forgiving of past mistakes or past issues, and you are willing to look forward.
Maybe the hard times you went through was none of your mistakes, things just happen, but you are choosing to unite and be healthy together to overcome any blockages and heartaches. You will soon be back on the top of it, and you may become even closer than you ever were with your partner.
How someone sees you or feels about you?
They see you as someone who may have a wild side. Sometimes you might make them feel weak or even inadequate. If you are not doing this on purpose, then your partner needs to learn how to embrace this side of yours by trying to approach it gently, show their disagreements when they do have, and not try to tame you. They appreciate your vitality and energy, which may be the thing that attracted them to you in the first place, and also the one that has kept them yearning all the time.
Just starting dating?
If you have started dating this new person, they see you as someone who is very straightforward and who does not like to sugar coat anything. They may also see you as the life of the party. They also notice your need to be in the center of attention or appreciated by others. You draw attention without trying too hard, which may leave them confused and feeling like they can not handle you. It is possible to form a relationship with this person, but only if they are willing to accept the attention you get and what you seek in life.
What not to do?
In terms of what not to do, it would advise you to be more mindful of how you are hurting your partner. It is not asking you to change the core of who you are, but it reminds you that there are actions that can be modified and adapted to your relationship status. For example, if you love to be the center of attention, or you attract attention without asking for it, before you could entertain the attention, but now you can choose not to do so.
Reverse Position (Love and Relationships)
If you pull The Strength, reversed, it may indicate that unresolved self-esteem issues are causing havoc in your love life and your relationship. It has more to do with you rather than your partner. You may feel like your partner is playing a significant role in your issues by making you feel down, belittle you, or emotionally control you. If you feel unworthy because of the partner's behavior or the whole relationship does not feel safe and loving to you, then you probably should let it go.
The Strength – Finance, Business and Career

In business and career, The Strength may signify that now is the time to push forward and reach your hands to grab what you want. You should put your emotions aside, feelings like fear of failure, or how you will be perceived. You have the will to work hard, probably the experience as well, the dedication and determination.
If you want a promotion, just go for it. You will at least know where you stand and how much further you will have to go. Either you will get the promotion, or you will learn what you still need to do to earn it.
What not to do?
The Strength would advise you never to take any business matter personally. If you fear other people's judgment or opinion, you will never go far in life or reach the goals you have put yourself. Once you start speaking up, your confidence will rise, and you will influence others and be heard. Regarding finances, it would indicate that you may be overindulging on stuff you don't need, and this can have a serious tall in your financial status.
Reverse Position (Business and Finance)
In this case, it can indicate that you have trapped yourself in your feelings and emotions. You are acting from a place of emotions, rather than logic. If you want something, you should not allow fear to dictate how you act. If you're going to find another job, start looking for it, you don't necessarily need to leave your current job. Also, if you cannot find any good opportunities, consider starting a side hustle that can bring in more money.
The Strength – Timing
When will something happen answer?

If it is a question that involves around the timing of an event and you pull The Strength, it foretells that the event you are asking about will happen in the Zodiac Season of Leo (July 21 – August 22).
The Strength – The Message Answer

Sometimes, we don't have a specific question. We just want to know how our day will look like, or how we should approach the day ahead. This reading is best performed in the morning, so you form an idea of what that day will bring you.
Upright
The Strength would foretell a day when you may feel on top of the world. You will feel others paying attention to what you have to say or what you are doing. You may be influencing people you don't even know.
Reversed
If you pull The Strength in reverse, it indicates a day when you may feel stuck because anxiety or fear of change is limiting your actions. You should take some time alone if you feel overburdened by others.
The Strength – Cards Combinations

In a psychic reading, there are at least six cards drawn, and each tarot card's meaning is interpreted along with the other cards, always bearing in mind the first question upon which the reading is conducted and aims to give answers. A psychic will see the tarot cards in a symbiotic relationship with one another, never try to read them one by one, but the whole drawing as a whole.
That's why it is essential to have a look at how The Strength communicates with the other Tarot Cards. Taking into account, there are 78 Tarot Cards in a deck. We will have a look at how The Strength would be interpreted and affect the outcome of the reading in the light of Suits.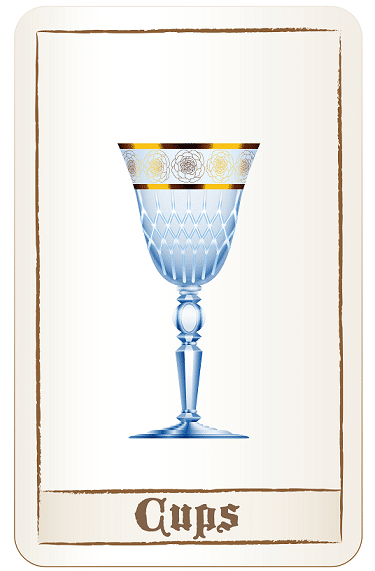 Interaction with the Cup Suits
The Cup Suits represent emotions, feelings, relationships, and contract-ships. This suit is associated with the Water element. If we were to draw The Strength along with the Cup Suits, this is a spread that indicates you are the one to whom your closed circle turns for advice, support, or solving any problem. It could also suggest that you are going to meet someone who is a Leo or a Leo has a significant influence on you on heart matters.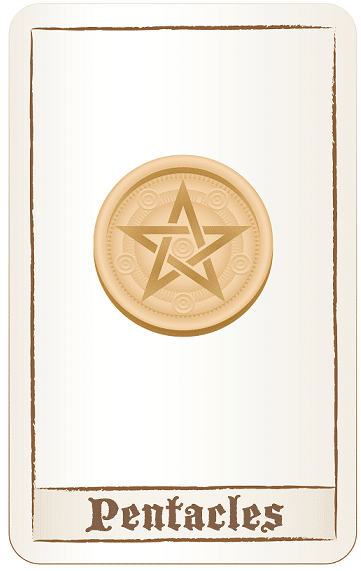 Interaction with the Pentacles Suits
The Strength, along with another card of the Pentacles Suit, would foretell business growth or a job promotion. This spread indicates that you may have come up to the top in your business niche. Your business or good work may be starting to get noticed by others, and you may finally get the attention that you deserve. Regarding finances, this spread indicates a positive boost to income.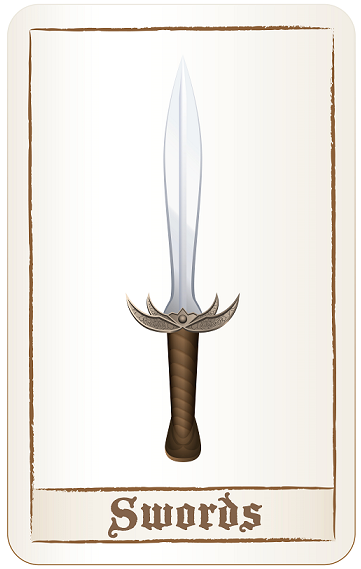 Interaction with the Swords Suits
The Swords Suit, along with The Strength, is also an interesting drawing. The Swords Suit has a reputation of a negative suit. This spread would indicate that you are not someone to dwell on past hurt or let problems burden you for long. You choose to show strength and resilience to any kind of problem, and you tend to solve it with maturity. This spread indicates that you will come out of dark times even stronger.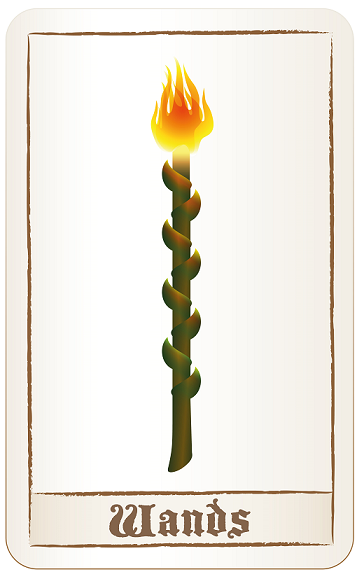 Interaction with the Wands Suits
The Strength and the Wands Suit is a combination that foretells action that you have decided to take upon yourself. You are patient, and you wait for things to fall in place when you need to, and other times you just go for it. It can also indicate that you may be afraid to take any action that may alter your future a lot, but by the end of the day, you have already found the strength to keep moving in the direction you deem more fulfilling and beneficial for you.
Overall, The Strength is a card of patience, strength, and moving forward. It represents knowing how to be gentle and forgiving and when to push forward.