The Sun holds number 19, and it is the twentieth tarot card of the Major Arcana cards.
The Sun tarot card, in its core, usually represents experiencing a moment of glory, satisfaction, and light falling on the whole truth on a matter you have been thinking about. The Sun's planetary ruler is the Sun.
The Sun Meaning
When drawing tarot cards, usually they are put in a vertical setting, spread on a timeline of the past, present, and future. In this kind of drawing, The Sun may come up straight, as well as reversed. Some psychic readers like to read reversed tarot cards. Some don't. Either way, the other tarot cards in the drawing will make up for the way the psychic reader conducts their readings, because a tarot card deck is connected to the energy of the psychic reader, so it 'talks' to them.
Upright Position
The Sun card would represent:
| | |
| --- | --- |
| Enlightenment | Getting to know the whole truth |
| Finding sense behind the chaos | Having a new insight |
| Experiencing a moment of glory | Being the center of attention, confident |
| Being the chosen one | Filled with joy and vitality |
| Being charged up, enthusiastic | Honoring your true self |
| Accomplishments, prosperity | |
Reverse Position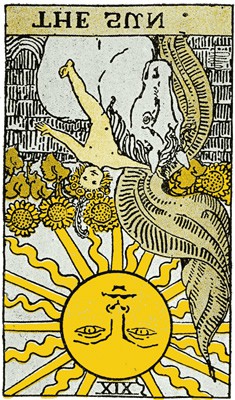 In a reverse position, The Sun would mean precisely the opposite of its core qualities, bringing in the drawing:
| | |
| --- | --- |
| Delayed success | Lack of enthusiasm |
| Being oppressed | Unrealistic expectations |
| Ego issues | |
Horizontal Position
There are also spreads where the tarot cards pulled are placed on vertical as well as horizontal positions. If The Sun would sit in a horizontal position, it advises you to recognize your accomplishments but be aware of ego.
You should enjoy your achievements and make it known to the world, but you should also keep your ego and pride in check, because it may overtake you easily if you are experiencing great success. You should also be aware of how others react to your good news because not everyone is happy for you or will applause you. You should still be humble, no matter how high you reach.
The Sun – One card pull [Yes or No]

One Card Readings are for when you need a fast, straight to the point answer, you wish not to see the future events or the past events. You just need a specific answer to the question for a present situation that is bothering you. You shuffle the cards, then choose only One Card, or you read the One Card that falls out while you are shuffling. Whichever method you use to pull the card, listed below are some of the questions and answers you may get when you pull The Sun.
Yes or No Answer
Upright Position: If you pull the card in an upright position, it means Yes.
Reversed Position: If you pull the card in a reversed position, it means No.
For a Yes or No answer, The Sun represents Yes, as a card of the Major Arcana Suit.
The Sun – Love and Relationships

The Sun would signify that you may be experiencing joy and happiness in your relationship, more than you did before. You feel enthusiastic about what's ahead of you, and you feel more secure than before. It can also indicate that light has been shed over issues that were hidden or not talked about, and the truth is out.
It signifies that you will both find a common language and knowing each other better, it can lead to a more serious commitment, or you may reach a level of intimacy that satisfies both of you.
How someone sees you or feels about you?
The answer would be they see you as someone who brings the sunshine to them. You are the one that makes them happy and joyful. They are excited to be with you, they love you, and they try to treat you with the same care and kindness. It can indicate that you are the one for them, and even though you may have gone through some dark times together, now the storm has passed.
Just starting dating?
If you have just started dating a new person, The Sun may indicate that your date sees you as someone at the center of attention and loves to be loved by all. They also see you as a joyful and always happy and have an upbeat attitude. Your enthusiasm for life or plans excites them as well. It can also indicate that you may soon be in a relationship with this person.
What not to do?
In terms of what not to do, it would advise you to let your relationship fall apart because of your choice to focus more on the negative sides rather than the positive ones. Maybe you refuse to get to know your other half better because you may have ego issues, and you want things to be done your own way.
You don't always acknowledge your partner is their own person with thoughts and dreams and the ways they do their things. You should seek a way to compromise and find a way to put aside your pride or lower your walls.
Reverse Position (Love and Relationships)
If you pull The Sun, reversed indicates that you may feel invisible to your partner or vice versa. It suggests that you are not finding happiness or joy in your relationship anymore. Instead, you are distancing yourself from each other. It can indicate a breakup or a canceled event like a wedding. It suggests you don't know how to keep a positive relationship or how to reverse the past hurt that has caused you to lose your happiness.
The Sun – Finance, Business and Career

In business and career, The Sun is a good card that indicates you are about to reach new successes in your career, followed by recognition in your field or a big promotion. It can mean new exciting opportunities coming your way, as well as the path opening for you to build your own business if it has been something you have wanted.
Regarding finances, it indicates that you are enjoying an abundance of money and finances will keep looking better and better.
What not to do?
The Sun would advise you to grab the opportunities that come your way, then get more information about them. You should not lack the courage to speak up for yourself if you want a promotion, or to look for a new opportunity, because you do not lack the qualification to do so. Also, it advises you to be more realistic with your goals and break down your big goals into smaller steps.
Reverse Position (Business and Finance)
In this case, it could indicate that you may be feeling pessimistic about your job situation, financial status, or your work results. It can mean that you are letting opportunities go because you are afraid to step forward and grab them. It can indicate that you have set unrealistic expectations for yourself, or you expect to be an overnight success, forgetting that there are steps you need to take along the way.
Regarding finances, it may indicate that your finances are stuck and start to dwindle if you do not find an opportunity to make more money.
The Sun – Timing
When will something happen answer?

If it is a question that involves around the timing of an event and you pull The Sun, it foretells that the event you are asking about will happen in the daytime or during summertime.
The Sun – The Message Answer

Sometimes, we don't have a specific question. We just want to know how our day will look like, or how we should approach the day ahead. This reading is best performed in the morning, so you form an idea of what that day will bring you.
Upright
The Sun would foretell a day when you may feel enthusiastic and ready to tackle any problem that may come up. You will feel lighter than usual in spirit, and you may notice things flowing easier.
Reversed
If you pull The Sun in reverse, it indicates a day when you may feel small, comparing yourself to others and their achievements. You may deal with your ego and focus on the negative aspects of everything you will be dealing with.
The Sun – Cards Combinations

In a psychic reading, there are at least six cards drawn, and each tarot card's meaning is interpreted along with the other cards, always bearing in mind the first question upon which the reading is conducted and aims to give answers. A psychic will see the tarot cards in a symbiotic relationship with one another, never try to read them one by one, but the whole drawing as a whole.
That's why it is essential to have a look at how The Sun communicates with the other Tarot Cards. Taking into account there are 78 Tarot Cards in a deck. We will have a look at how The Sun would be interpreted and affect the outcome of the reading in the light of Suits.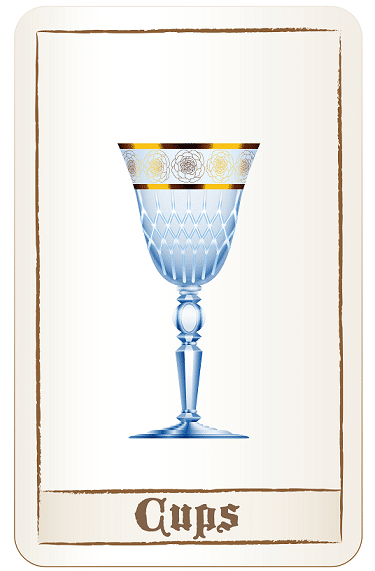 Interaction with the Cup Suits
The Cup Suits represent emotions, feelings, relationships, and contract-ships. This suit is associated with the water element. If we were to draw The Sun along with the Cup Suits, this is a spread that indicates you will experience joy and happiness in your relationships, be it with your family, close friends, or partner. Your emotions will vibrate higher, and you may see yourself manifesting a healthier environment around you, one where you feel safe, supported, and content.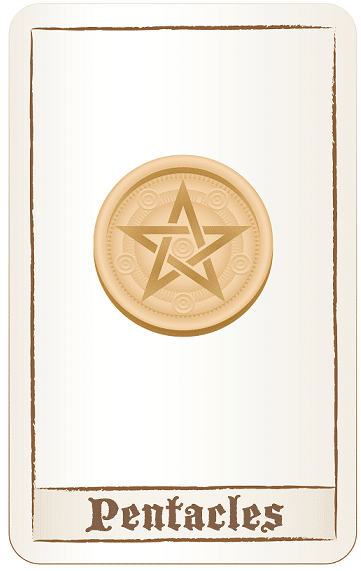 Interaction with the Pentacles Suits
The Sun, along with another card of the Pentacles Suit, would foretell financial blessings. This spread indicates that you will reach new highs in your career, and with it will come a new and better financial status. It can also suggest that a hustle you have started recently will prove to be fruitful and financially beneficial for you. You will know success in your endeavors, and you may begin to allow yourself a little luxury.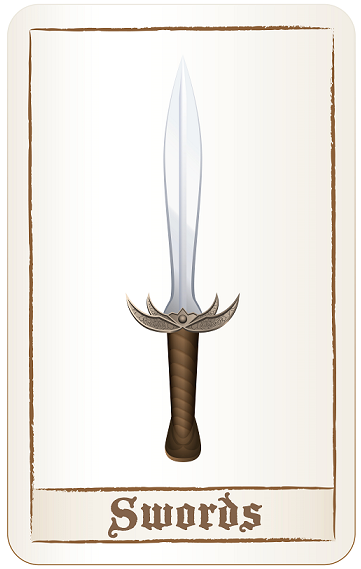 Interaction with the Swords Suits
The Swords Suit, along with The Sun, is also an interesting drawing. The Swords Suit has a reputation of a negative suit. This spread would indicate that you will finally see brighter and better days moving forward. The past trauma and darkness that surrounded you will be passed you. You may find new ways to entertain yourself and find inner peace and happiness.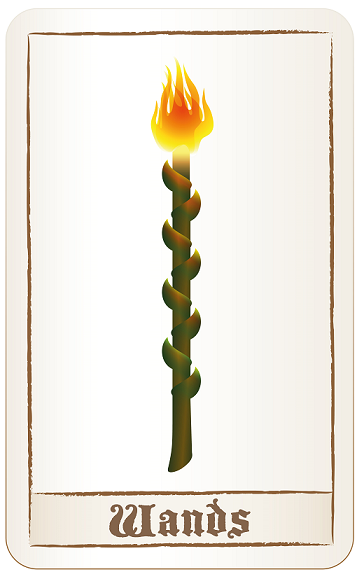 Interaction with the Wands Suits
The Sun and the Wands Suit is a combination that foretells success on what you undertake. This spread indicates that you are going to reach success and achieve the goals you have put for yourself. It may also mean a time where you can rest for a while or take a vacation because you have been working hard to reach the point you are now. You can take your time and enjoy the fruits you have reaped.
Overall, The Sun, either by itself or pulled in a tarot card draw, is a card of enlightenment, reaching new heights, joy, and fulfilling happiness.