Three of Pentacles Tarot Card, in its core, represents planning and getting your assignments done well. This card is associated with the Earth element, representing the Zodiac signs of Taurus, Virgo, and Capricorn, and its season is Autumn.
Three of Pentacles, being the first card of the Pentacles Suit, carries all the qualities of number three, which in a psychic reading would translate to cooperation, friendship, growth, the results of collaboration and inspiration.
Three of Pentacles Meaning
When drawing tarot cards, usually they are put in a vertical setting, spread on a timeline of the past, present, and future. In this kind of drawing, the Three of Pentacles may come up straight, as well as reversed. Some psychic readers do like to read reversed tarot cards. Some don't. Either way, the other tarot cards in the drawing will make up for the way the psychic readers conduct their readings because a Tarot Card deck connects to the energy of the psychic reader, so it 'talks' to them.
Upright Position
Merging the qualities of number one, "Three" and the qualities of the "Pentacles Suit," the Three of Pentacles card would represent:
| | |
| --- | --- |
| Engaging in teamwork | Collaborating with others |
| Getting all the necessary elements together | Functioning as a unit |
| Combined efforts | Planning, scheduling work, and resources |
| Operating in the known | Preparing forward |
| Getting the job done, being competent | Finishing an assignment |
| Reaching your goals | Proving your abilities |
| Achieving more than expected | Knowing what to do and how to do it |
Reverse Position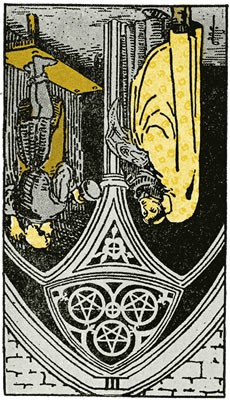 In a reverse position, the Three of Pentacles would mean precisely the opposite of its core qualities, bringing in the drawing:
| | |
| --- | --- |
| Not learning from mistakes | Lack of dedication |
| Unwilling to learn | No work ethic |
| Lack of growth | No determination |
| Poor quality work | |
Horizontal Position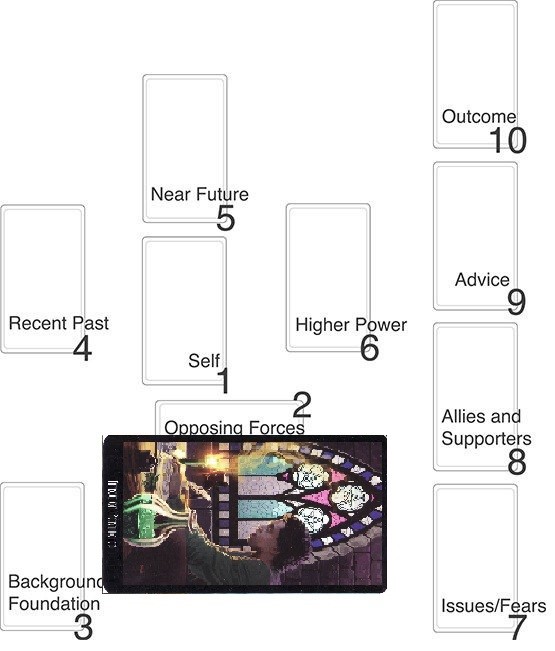 There are also spreads where the tarot cards pulled are placed on vertical as well as horizontal positions. If the Three of Pentacles would sit in a horizontal position, it advises you to motivate yourself and get to work.
You may have been dragging your foot and waiting for things to fall into your lap. You may have excellent opportunities, but you are procrastinating and not taking them seriously. You will only make the best of your prospects if you do the work. Otherwise, don't even bother.
Three of Pentacles – One card pull [Yes or No]

One Card Readings are performed when you need a fast, straight to the point answer, you wish not to see the future events or the past events, you just need a specific answer on the question, for a present situation that is bothering you. You shuffle the cards, then choose only One Card, or you read the One Card that falls out while you are shuffling. Whichever method you use to pull the card, listed below are some of the questions and answers you may get when you pull the Three of Pentacles.
Yes or No Answer
Upright Position: If you pull the card in an upright position, it means definitely Yes.
Reversed Position: If you pull the card in an inverted position, it also means Yes, but you have to work for it.
For a Yes or No answer, the Three of Pentacles represents Yes, as a card of the Cups Suit.
Three of Pentacles – Love and Relationships

Pulling The Three of Pentacles in a relationship reading means that this is a committed relationship, possibly you live together or are married and even have children. The relationship requires a lot of work, and sometimes you may feel exhausted, to the point that you also question the value of the relationship.
It may be possible that you are seeking a relationship therapist to soothe things out a little bit. But the work pays off because you are both dedicated to making it work.
How someone sees you or feels about you?
The answer would be they see you as their equal trusted partner, and they like how you play together as a team. On the same note, they may see you as lots of work to keep you happy and satisfied. They also see you as someone who is a hard worker, strong work ethic, and smart. These may even be the qualities that attracted your partner to you in the first place.
Just starting dating?
If you have started dating this new person, the Three of Pentacles means that your person sees you as a possible partner. It represents a time when you learn from each other and about each other. If they like you that much, they may be figuring things out for you two to be able to live together in the near future or just visualizing how life with you would be.
What not to do?
In terms of what not to do, it would advise you to stop asking everything from the other partner, if you are not doing the same. If you are not putting in the effort and the work, no matter how much the other tries, it is not going to work. As the saying goes, it takes two to tango. If you lack commitment or you expect the relationship to flow because your partner has committed to making it work, it will soon fall apart. So if you want to save your relationship, you should admit to your shortcomings and commit to it.
Reverse Position (Love and Relationships)
If you pull the Three of Pentacles, reversed, it may foretell an affair, at least one of you is not fully committed in the relationship. There may be feelings of apathy towards each other, as you get to know one another, or as a result of some hurtful situations. There is a lack of growth in the relationship, and neither one of you seems to be willing to work things out.
Three of Pentacles – Finance, Business and Career

In business and career, the Three of Pentacles indicates that you are a hard worker, committed, dedicated, and determined to reach whatever your goal is. You may be learning new skills or improving old ones, and you are curious and driven to learn more to expand your knowledge and experience.
You may be building on past successes to step higher on your career. It may also indicate that you need to collaborate with others to complete a particular task, which will possibly go well. Regarding your finances, this is a good omen. You will soon get rewarded for your efforts.
What not to do?
If you are undertaking a project, it may indicate that you don't have the necessary qualifications or experience to pull it off. In this case, it advises you to step down and let someone else do it, or at least ask for help. You want to do it well, not just say it's finished and terrible. It is your work you're representing. Also, take your time and perfect your skills or learn something new. It may not reward you right now, but in the long run, you will see the benefits of owning specific skills or being an expert in a particular field.
Reverse Position (Business and Finance)
In reverse, the Three of Pentacles indicates that you have lost your motivation, determination, and dedication to put in the work, and it is showing in the lack of growth or the stagnant situation you have hit. It can also indicate that a specific collaboration is not functioning well, causing you financial losses, failure to reach a goal or even some tears on your reputation.
Three of Pentacles – Timing
When will something happen answer?

If it is a question that involves around the timing of an event and you pull the Three of Pentacles, this would mean that whatever you desire or wonder about will manifest. Still, it will take time, as an Earth element indicates growth, but a steady and long one.
How soon is that? It would be kind of complicated because it could mean Autumn time, or that of a Zodiac Sign season Taurus, Virgo, or Capricorn.
It would also be counted in months, or around the 3rd, 21st, 30th, of a month.
The way you want to interpret this is keeping in mind that whatever you are asking about is coming slowly, but surely, from there, you would figure out the time.
With the Pentacles Suit, the best way to figure out the time, would always be to think 2-3 months later, and it would go something like this: If it is already Autumn, your best bet would be around Capricorn or Taurus season, which is three months away, or around six months away. Either way is coming, but it needs time to grow into what you desire.
Three of Pentacles – The Message Answer

Sometimes, we don't have a specific question, we j. We want to know how our day will look like, or how we should approach the day ahead. Usually, this reading is done in the morning, so you form an idea of what that day will bring you.
Upright
The Three of Pentacles would foretell a day when you will have to dedicate yourself to work. This day may bring much into your plate, or deadlines may be close, so you need to finish your assignments now. It could also indicate meeting people with whom you'll collaborate in the future.
Reversed
If you pull the Three of Pentacles in reverse, it indicates a day when you will lack the motivation to do anything. You may also find yourself dealing with things you have no idea about, and this will frustrate you.
Three of Pentacles – Cards Combinations

In a psychic reading, there are at least six cards drawn, and each tarot card's meaning is interpreted along with the other cards, always bearing in mind the first question upon which the reading is conducted and aims to give answers. A psychic will see the tarot cards in a symbiotic relationship with one another, never try to read them one by one, but the whole drawing as a whole.
That's why it is essential to have a look at how the Three of Pentacles communicates with the other Tarot Cards. Taking into account, there are 78 Tarot Cards in a deck. We will have a look at how the Three of Pentacles would be interpreted and affect the outcome of the reading in the light of Suits.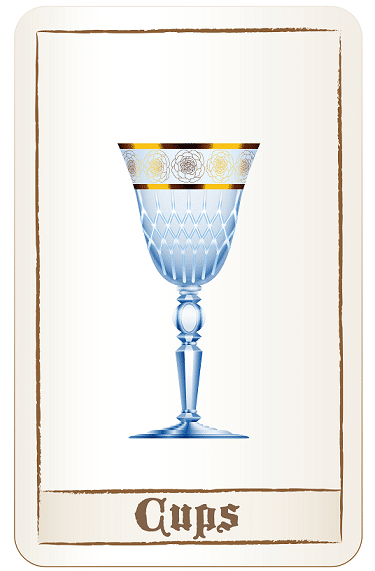 Interaction with the Cup Suits
The Cup Suits represent emotions, feelings, relationships, and contract-ships. This is a Suit associated with the Water element. If we were to draw the Three of Pentacles along with the Cup Suits, this foretells you need to work on your family and relationships to restore the balance that may be lost. Also, your closed ones may feel like they're left behind, and they want to spend more quality time with you. It could also indicate emotional or relational problems that need some work.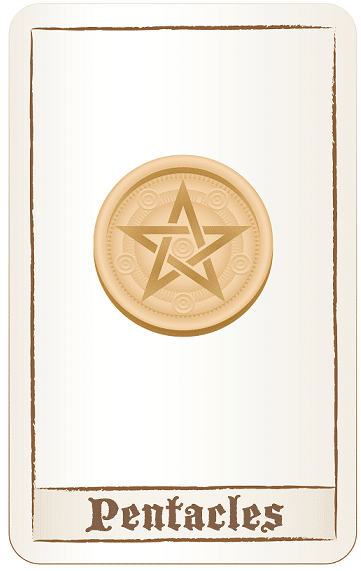 Interaction with the Pentacles Suits
The Three of Pentacles, along with another card of the Pentacles Suit, it's all about finances and prosperity. This spread indicates that you will have to work harder on your plan. You may have it all figure out and strategize your moves, but now it is time to start working on your plan. The reward will depend on the work you put in, and you lack neither the experience nor the knowledge.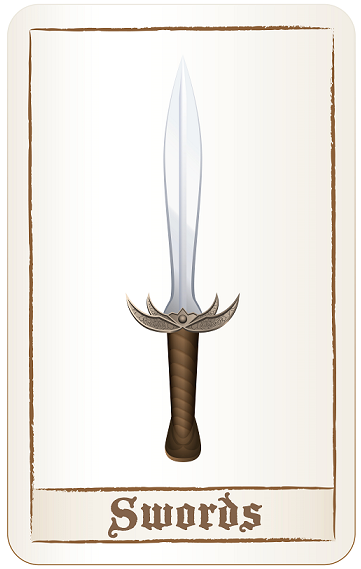 Interaction with the Swords Suits
The Swords Suit, along with the Three of Pentacles, is also an exciting drawing. The Swords Suit gets its share of being a negative suit. This spread would indicate that you may find yourself failing at what you wanted to do or planned out. It may also suggest that the failure comes as a result of you not committing to the project on your hands. The issue that is keeping you up at night might also be the fact that you got so much work to do and many tasks to complete that you don't know where to start. You just need to start.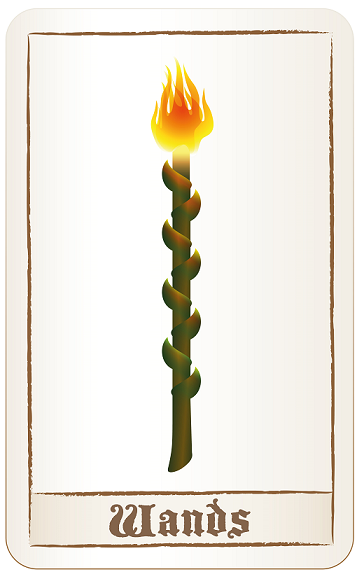 Interaction with the Wands Suits
The Three of Pentacles and the Wands Suit is a beautiful combination that foretells planned action. You are ready, set, and go. Nothing is holding you back, and there are no blockages forward. It is the best time and opportunity for you to realize your dreams, grow your income, and add to your experience. It can also indicate that if you do not move now, you may miss the moment.
Overall, the Three of Pentacles, either by itself or pulled in a tarot card draw, is a card of growth through work, reaping rewards of hard work and dedication. If you commit, you will succeed.