Three of Wands Tarot Card, in its core, represents freedom, spreading your wings and enjoying life at its fullest. This Card is associated with the Fire element, representing the Zodiac signs of Aries, Leo, and Saggitarius, and its season is Spring.
Three of Wands, being the third Card of the Wands Suit, carries all the qualities of number 3, which in a psychic reading would be translated to cooperation, growth, friendship, groups, the results of inspiration, and fruitful cooperation.
Three of Wands Meaning
When drawing tarot cards, usually they are put in a vertical setting, spread on a timeline of the past, present, and future. In this kind of drawing, the Three of Wands may come up upright, as well as reversed. Some psychic readers do like to read reversed tarot cards.
Some don't. Either way, the other tarot cards in the drawing will make up for the way the psychic readers conduct their readings because a Tarot Card deck is connected to the energy of the psychic reader, so it 'talks' to them.
Upright Position
Merging the qualities of number "Three" and the qualities of the "Wands Suit," the Three of Wands card would represent:
| | |
| --- | --- |
| Looking for a specific outcome | Searching for a new treasure |
| Traveling to new areas | Having a vision, foresight |
| Expanding your knowledge | Expecting obstacles |
| Traveling to foreign lands for work or family issues | Waiting for a desire to be manifested |
| Waiting for someone to come | |
Reverse Position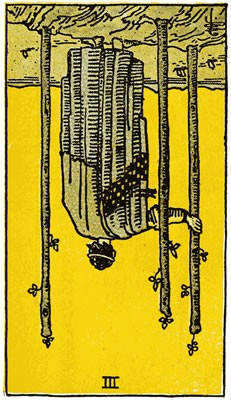 In a reverse position, the Three of Wands would mean precisely the opposite of its core qualities, bringing in the drawing:
| | |
| --- | --- |
| Returning travels, moving home | Lack of foresight |
| Failed growth, failing projects | Restrictions |
| Little to no self-confidence | Abandonment |
| Holding on to the past | |
Horizontal Position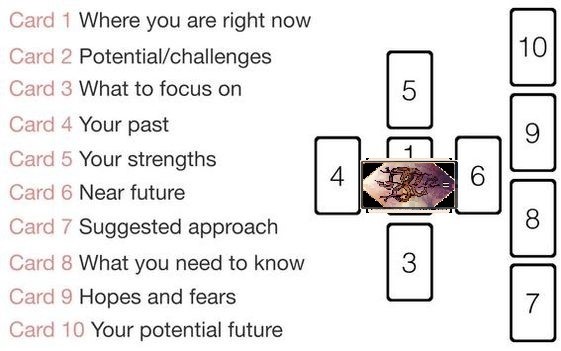 There are also spreads where the tarot cards pulled are placed on vertical as well as horizontal positions. If the Three of Wands would sit in a horizontal position, it advises you to work slowly but steady. Your big dream still needs some evaluation to be done, you may not have all the cards in your hands, but this should not stop you.
Even if there is a lack of motivation or self-confidence, this may only come as a result of you not being able to see the bigger picture, but it certainly is there. You shall not allow yourself to be fooled by the current situation, so keep working on that dream of yours.
Three of Wands – One card pull [Yes or No]

One Card Reading are usually done when you need a fast, straight to the point answer, you wish not to see the future events or the past events, you just need a specific answer on the question, for a present situation that is bothering you. You shuffle the cards, then choose only One Card, or you read the One Card that falls out while you are shuffling. Whichever method you use to pull the Card, listed below are some of the questions and answers you may get when you pull the Three of Wands.
Yes or No Answer
Upright Position: If you pull the Card in an upright position, it means Yes, you sill succeed.
Reversed Position: If you pull the Card in a reverse position, it also means Yes, but you will have to work a little for it.
For a Yes or No answer, the Three of Wands represents Yes, as a card of the Cups Suit.
Three of Wands – Love and Relationships

If your question would be how someone sees you or feels about you, how the relationship is going, or where it will be in a year, the Three of Wands is quite an attractive card to pull.
Upright Position
If you pull the Three of Wands upright, it could indicate that you are in a long-distance relationship, but your partner is traveling to meet you soon. As a Wands card, it also indicates passion, missing one another, and maybe some feelings are starting to emerge.
What not to do?
The long-distance relationship may not be working, so you need to break it off. It could also advise you to stay home, your partner and family may need you more than the world needs you, especially if you've been traveling a lot. It may also advise you to brace yourself, build up your self-esteem, talk about what you want out of this relationship. Don't let your partner dictate how you should be behaving, showing love, or taking care of him. Your partner is looking for the true you.
Reverse Position (Love and Relationships)
If you pull the Three of Wands, reversed, it means this is not a relationship your partner or you want to be in, maybe he or she makes you lack confidence, or neither of you sees great potential for this relationship. You may be together just because it happened so. It could foretell a break up also.
Three of Wands – Finance, Business and Career

The upright Three of Wand indicates that you are waiting for a financial opportunity to manifest. It also advises that you keep moving forward, because you have all it takes, be it professional degree, team management, creativity, the right resources, etc., the only thing that is holding you is your mindset.
Though, if you have taken all the steps, like you have filed all the documents, conducted all the interviews, contacted all the right persons, then you will be waiting for their decision, which this Card indicates that will be positive.
What not to do?
The Three of Wands in an upright position would mean to hold off that project because it may not manifest how you wanted, and depending on what you want, it may cause lots of trouble. It would advise you to stop bragging about how good you are at your job, and stop taking on more than you can handle.
You are possibly not ready for that position yet. It could also mean that you are playing it small, you need to show who you are, because people may be starting to think you are not that qualified.
Reverse Position (Business and Finance)
Three of Wands reversed would indicate that you have run out of energy, resources, contacts, or ideas. You may find yourself dealing with the same problems which do not seem to be solved, no matter how much time and energy you spend on them.
This may happen either because you refuse to adapt to new approaches, or you can't learn how to apply a new skill. Either way, you should remember that new problems need new solutions, they won't be solved out by themselves, and no one will come to solve them for you.
Three of Wands – Timing
When will something happen answer?

If it is a question that involves around the timing of an event and you pull the Three of Wands, this would mean that whatever you desire or wonder about will manifest pretty soon. How soon is that, it would be kind of complicated because it would mean Springtime, of a Zodiac Sign season Aries, Leo or Saggitarius.
It would also be counted in days or months, which would mean one month later, or around the 3rd, 12th, 21st, or 30th of the upcoming month.
The way you want to interpret this is keeping in mind that whatever you are asking about is coming pretty soon, from there, you would figure out the time. For example, if it is summertime when you are doing the reading, it would not indicate that your desire will manifest in Spring, the highest possibility is that it would manifest during Leo Season or the upcoming month
Other times that is much easier than that because you are pulling number "Three," it would mean in 3 days, in 3 weeks, or 3 months. In Tarot or any other divination works, it is very rare to foretell the future in years, because the choices we make along the way, alter that future a lot.
Three of Wands – The Message Answer

Sometimes, we don't have a specific question. We just want to know how our day will look like, or how we should approach the day ahead. This reading is usually done in the morning, so you form an idea of what that day will bring you.
Upright
If you pull the Three of Wands upright, that day will be magnificent, a desire of yours will become a reality, or traveling is ahead. Something you've been expecting will come, either by a person, an offer, or even a package you ordered on the internet a month ago.
Reversed
If you pull the Three of Wands in reverse, it foretells a day of feeling blue, lack of motivation, maybe someone will say or do something that will make you feel powerless and may even drive you to not accomplish anything at all that day.
Three of Wands – Cards Combinations

In a psychic reading, there are at least six cards drawn, and each tarot card's meaning is interpreted along with the other cards, always bearing in mind the first question upon which the reading is conducted and aims to give answers. A psychic will see the tarot cards in a symbiotic relationship with one another, never try to read them one by one, but the whole drawing as a whole.
That's why it is important to have a look at how the Three of Wands communicates with the other Tarot Cards. Taking into account there are 78 Tarot Cards in a deck; we will have a look at how the Three of Wands would be interpreted and affect the outcome of the reading in the light of Suits.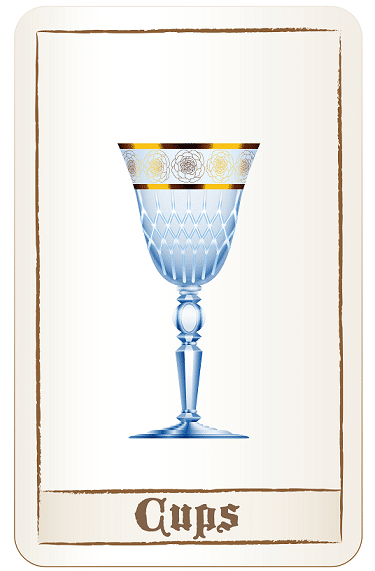 Interaction with the Cup Suits
The Cup Suits represent emotions, feelings, relationships, and contract-ships. This is a Suit associated with the Water element. If we were to draw the Three of Wands along with the Cup Suits, this would mean that you are ready to take that significant step in your relationship, maybe proposing to your partner, or if you leave far from each-other, you wish to unite with them and build a home together. It could also mean you are forming meaningful relationships with a romantic partner, or your family, healing past issues.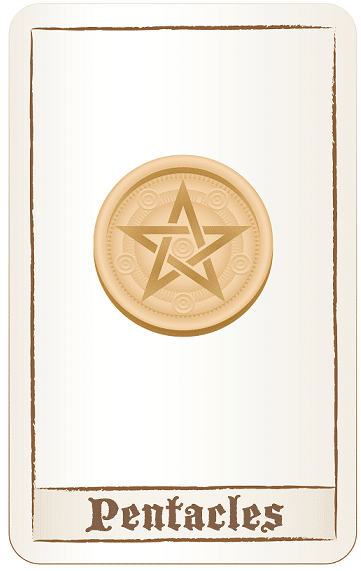 Interaction with the Pentacles Suits
The Three of Wands and the Pentacles Suit is a good combination finance wise. The Pentacles Suit, being an Earth element card, has a grounding energy, which means that whatever you shoot for, you will find a steady ground to hold you. Do you want to open your own business? It will have an audience, it will have sales, and it will have approval. You want to take on a major responsibility in your job? It will pay off big time.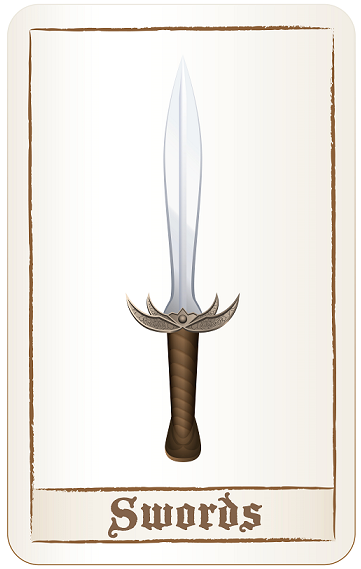 Interaction with the Swords Suits
The Swords Suit, along with the Three of Wands is an interesting drawing. The Swords Suit gets its share of being a negative suit, where most of the cards represent anxiety, failure, walking away. In this kind of spread, the Three of Wands would represent an action faced with a negative reaction, or even major blockages. Even though you are longing to manifest a project or a desire, and you are more than ready to do so, there is a situation that holds you back, like not having the financial means, for example, or someone working behind your back to sabotage you.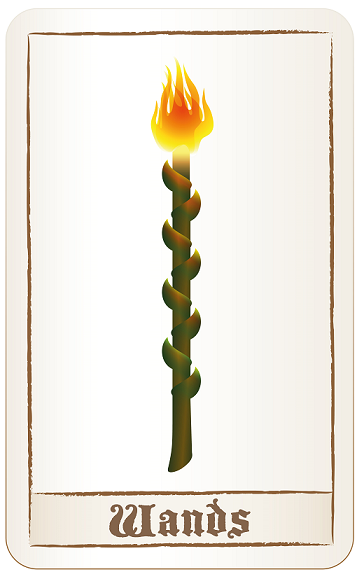 Interaction with the Wands Suits
The Three of Wands, along with another card of the Wands Suit, means there is going to be a big project coming, that will change your life, and expand it in some way. Nothing is stopping you from achieving all you have dreamt of and worked for all this time. Now you just need to reach your hand and grab it.
Overall, the Three of Wands, either by itself or pulled in a tarot card draw, is a card about expansion, being the best you can be, taking over the whole world, because you have the power and the ability to do so.