If you are curious about the benefits of visualization, you should explore the surprising powers of Tummo Meditation. This Tibetan Buddhist meditation style utilizes visualization and breathing practices in order to increase body heat. This means people that practice this style can withstand extremely cold temperatures.
The act of controlling body heat in this way allows you to burn out negative thoughts by channeling your 'inner fire.' Read on if you hope to discover a meditation style that rinses away impure thoughts and gives you greater control of your mind and body.
What is Tummo Meditation?
Tummo is the Tibetan word for 'inner fire.' This type of meditation makes up a facet of the tantric cycles of meditation by controlling the heat within the body.
By using specific techniques to visualize glowing, warm energy, and then holding and releasing that energy through the muscles and the breath, you can generate a radiating internal heat.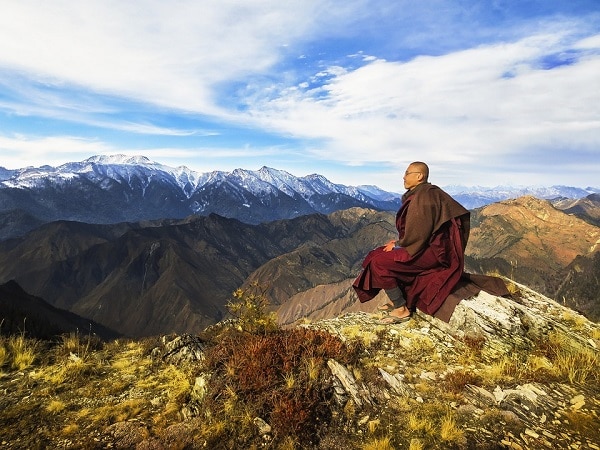 Buddhist monks developed this ancient practice in the Himalayas several thousand years ago. Still today, Buddhist Monasteries are a common location to find people manifesting their inner fire.
The secrets of this style have been carefully guarded within these communities. This explains why it often flies under the radar compared to other popular types of meditation.
Herbert Benson, a doctor, professor, and founder of the Mind/ Body Medical Institute at Massachusetts General Hospital, studied monks in the Himalayan Mountains while they practiced Tummo Meditation in the 1980s. Despite his extensive research on the topic of the mind-body connection, he was shocked that these monks were able to increase their body heat by as many as 17 degrees.
Some say it is necessary to work up to this meditation style, as it yields powerful results. If your body does not have the capacity to tolerate the required breathing styles, you can become lightheaded. This is another reason this method has been safeguarded and reserved for advanced meditators in the past. However, knowledge of the style is slowly spreading, partially due to an unlikely character.
Dutch fitness guru Wim Hof, nicknamed the 'Iceman,' became famous for raising his own body heat enough to make some shocking accomplishments. Some of his most famous achievements are climbing Mount Everest in shorts and running a half marathon in the snow while barefoot.
While the Wim Hof Method differs slightly, it is said to closely resemble Tummo Meditation. The three pillars of his method are meditation, breathing exercises, and exposure to cold.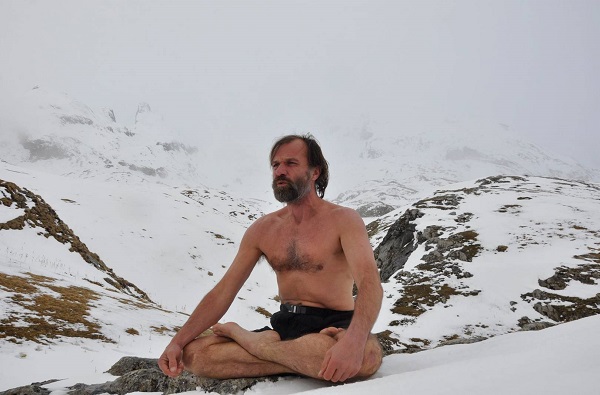 Buddhist monks commonly practice cold exposure when building their skills within this practice. They remove their clothing and place cold, wet cloths directly on their skin. Then, they use their meditation techniques to increase their body heat enough to completely dry the cloth. Sometimes they even have competitions to see who can dry the most cloths in the least amount of time.
Even if you have no desire to run barefoot in the snow, this meditation practice is worth exploring within your daily meditation practice.
How Does Tummo Meditation Work?
Despite its reputation for offering what seem like superpowers, you can practice Tummo Meditation for plenty of reasons. People who practice this meditation style report quick results, including increased mental clarity and improved confidence.
We all have naturally occurring energy within our bodies. We often spend this energy needlessly on stress and worry. Through the steps of visualization, breathing, and intentionally heating the body, you can learn to control the energy within the body. You can channel and store this energy for more intentional use, and avoid wasted energy and exhaustion.
Visualizations usually involve imagining a hollow channel within the body. Once you embrace this hollow sensation, you begin imagining heat within your belly. Different meditations use different imagery, but the idea is always the same. By pairing the breathing technique with an intense focus on the sensation of heat, you begin to raise your internal temperature.
This method works by employing a breathing technique that brings a higher quantity of oxygen into the body.
The practice involves contracting the muscles of the pelvic floor while inhaling fully through the nose. An intentional focus is placed on the lower chakras, as they are said to carry the internal heat of the body. On the exhale, you release the muscle contraction and exhale gently and fully.
By intentionally focusing on this breathing technique and the accompanying visualization, you also steer your mind away from thinking, allowing for more mental peace.
You may choose this practice over other meditation styles because of its rapid benefits. Some people even use this method to gain mental clarity prior to sitting for a simple silent meditation.
In addition to the immediate heating and detoxifying sensation of this practice, there are plenty of benefits that make it worthwhile to explore.
A few of the many benefits of this meditation style are:
Increased focus and mental clarity
Improved health
Improved confidence
Improved memory
Increased level of calm
Withstanding extreme cold temperatures
Mental and physical relaxation
Lowered heart rate
Lowered blood pressure
Promotes healthy heart and lungs
Increases joy
Ability to hold the breath for long periods
Increased physical endurance
Why Tummo Meditation?
Choose this meditation method for a quick and powerful way to clear the mind. You can practice this method prior to other forms of meditation to achieve mental stillness before sitting in silence. Use these techniques to gain control over your internal energy, learn to channel it in positive ways, and arrive at a more confident and joyous state of being.
How to Learn Tummo Meditation
People often learn this meditation at Buddhist centers or monasteries, or from experts and gurus of the method.
Many Buddhist monks, nuns, and others within the faith see this practice as a secret reserved for advanced meditators and followers of traditional Buddhist Vajrayana tradition. Due to its immense healing potential, this meditation has slowly spread and is now more commonly practiced in the Western world.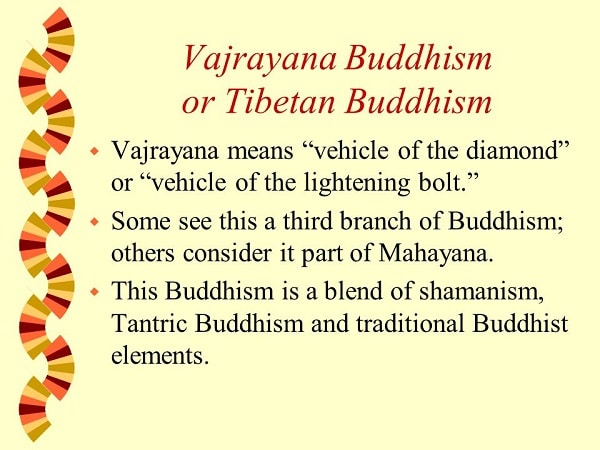 Wim Hof has also begun teaching his method to groups around the world. His method uses similar techniques but does not have a basis in religion or spirituality. His teachings focus on human biology and our potential to unlock powers hidden within our nature. He does in-person courses and also has a ten-week video course available online.
Versions of this meditation practice have recently been introduced within yoga classes, as well as books and videos that are available to the general public.
There are plenty of videos available online to teach you the methods of this meditation, but I suggest doing research and building up to the practice before diving in.
The best way for a beginner to learn Tummo Meditation is to learn the basic concepts and begin exploring them slowly. It is best to consult a qualified teacher before jumping straight into the practice, but reading and gathering information can be a great point of entry as you begin exploring the style.
Practicing with other visualization and breathing techniques can help you build up to this practice as well.
By strengthening these skills, you make it easier for yourself to build more in-depth visualizations and stick with them without becoming distracted. The more you work on these skills, the more you can utilize them as tools within any meditation practice.
Tummo Meditation Books
Purchasing an educational book for exploring this meditation is a great place to start. You can consult your book as a reference as you learn and develop your practice.
Here is a list of references to further your knowledge of the Inner Fire meditation.
Reiki Tummo: An Effective Technique for Health and Happiness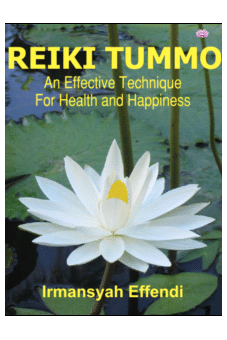 This book provides an in-depth introduction that is great for beginners, but also appropriate for those with a more advanced background in meditation.
It is a general guide for self-discovery that includes a wide variety of topics ranging from channeling your energy to opening your heart. This shows how Tummo can be used for improving health, deepening your meditation practice and learning to control your energy.
While this book is beginner friendly, readers claim that it is very deep and could potentially intimidate those that are new to the practice. Some say the book would be more useful if they had had previous experience with the meditation style.
People that have previous experience with the meditation style say that it has done wonders to deepen and intensify their practice. They encourage new practitioners by saying this book is just the beginning of your journey.
Some say that this method is best learned with a teacher to guide you, but the book is a simple and clear guide to refer back to as you continue practicing this style.
The Bliss of Inner Fire: Heart Practice of the Six Yogas of Naropa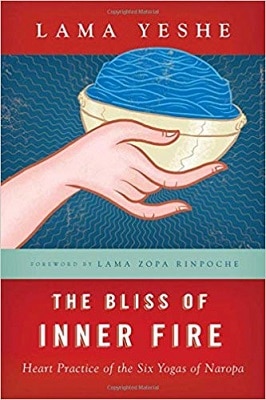 The author of this book, Lama Yeshe, is known for the bestseller, Introduction to Tantra. This book was written to further explain the highest yoga tantra and introduce the six yogas of Naropa. The first of these six, Tummo Meditation, is explored at length.
The aim of this book is not only to explain this meditation style intellectually but also to give readers the ability to experience it for themselves. He used his knowledge to show readers their own potential to use this style and achieve profound joy.
Readers claim this book provides information in a way that feels personal. One reader mentioned feeling as if the author were sitting with them, teaching them the meditations.
This book is said to be a great introduction for beginners, and a must-have for more advanced Kundalini practitioners. It contains a wealth of information that proves beneficial to readers regardless of experience level.
Again, a few readers mention the importance of studying and consulting with a guru as you learn these techniques, but the book allows an entry point for getting started in this practice. Some say it can be difficult to grasp the more complex visualizations provided, and the information can be overwhelming if you are practicing on your own.
Regardless of your approach, this book is a great resource to have on hand as you get started on this meditation journey.
What Doesn't Kill Us: How Freezing Water, Extreme Altitude and Environmental Conditioning Will Renew Our Lost Evolutionary Strength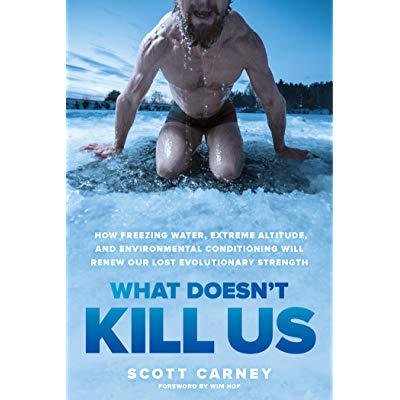 This book claims that we can simulate the rougher circumstances experienced by our ancestors to reclaim powers we once possessed. Scott Carney, an anthropologist, and investigative journalist worked with Wim Hof himself to discover the advantages of developing skills such as raising your own body heat.
Carney delves into several similar examples of ways people have harnessed their physical potential to increase endurance, rid themselves of disease, and lose weight.
Throughout the book, the author also weaves in his own journey to push his limits and provides details of how he climbed to the top of Mount Kilimanjaro while only wearing sneakers and athletic shorts.
Some readers say that this book was appealing to them because they wanted to learn more about the Wim Hof Method, and they were disappointed that it is not covered as much as they anticipated. Some also reported getting frostbite as a result of the cold exposure methods.
It is always important to be careful and use caution when trying these methods without a qualified instructor present.
Others found this book extremely useful in learning how to unlock their own potential. They report the ability to hold their breath for long periods, withstand cold temperatures, and endure greater tests to their physical strength.
How to Do Tummo Meditation
While Tummo Meditation is best practiced with an instructor present, there are plenty of resources for trying out the elements of this practice at home. Here, I have provided a guided Tummo Meditation Script for how to do this meditation at home.
Always use caution with these practices and explore them at a pace that feels comfortable to you.
First, find a comfortable seat. You can sit on a mat or meditation cushion.
Make sure your spine is straight and your legs are crossed over each other. You may rest your hands gently on your knees.
Close your eyes and try to quiet the mind.
Visualize a hollow channel running vertically through your body. The space within your abdomen becomes hollow. This hollow, central channel runs up your body, mirroring your spine.
Visualized two thinner, lateral channels that start at each nostril and run down the body on either side of the spine.
Your skin is glowing and hot, and your body is hollow apart from these channels.
Imagine a flame within the bowl of your pelvis. Contract the pelvic floor to intensify this sensation and begin to channel the heat.
Inhale through the nose and allow the air to travel to meet the heat you have created in your lower chakras.
Hold your breath here as long as it feels comfortable for you.
On your exhale, release the tightened muscles and release the air gently and fully. Visualize this air rising up from your pelvis and spreading the heat as it exits your body.
Repeat this sequence, focusing on the visualization of the heat in your belly and allowing it to travel up to purify each of your chakras.
If any thoughts come up during this process, observe them without judgment, and then release them.
As this heat and energy finally reach your crown, you feel a release into deep relaxation and joy. Allow this sensation to wash over you as you sit still in observation. The joy you feel is pure and abundant, but your mind maintains a state of unwavering calm.
Once you have spent several minutes clearing your mind and enjoying the physical sensations of this practice, slowly return to your body and open your eyes. Notice how your body feels.
Try to maintain this quality of vibrant relaxation as you head into your day. Channel this sensation throughout the day, and regularly return to this practice to amplify the benefits you feel in and out of the practice itself.
Final Thoughts
Tummo Meditation offers tools for deepening your meditation practice, increasing your confidence, and amplifying your physical endurance. This Tibetan Buddhist meditation style allows you to control your body heat and still your mind through breathing and visualization.
If you want, you can even use this practice to develop an increased tolerance to extreme cold conditions. To practice like the Buddhist monks, you could place freezing cold cloths on your skin and practice drying them using the ability to heat your body.
By channeling your 'inner fire,' you unlock your physical potential and increase the joy you feel in your daily life. Even if you do not wish to use this method for practicing extreme sports or tolerating prolonged ice baths, you can still benefit greatly from the wonders of this meditation style.
If this introduction has piqued your curiosity, I encourage you to discover Tummo Meditation for yourself. Use my guide as a springboard for your exploration, check out a book or introductory course, and use these techniques to find an abundance of benefits within your own meditation practice.