Two of Pentacles Tarot Card, in its core, represents an ever-growing abundance and prosperity. This card is associated with the Earth element, representing the Zodiac signs of Taurus, Virgo, and Capricorn, and its season is Autumn.
Two of Pentacles, being the first card of the Pentacles Suit, carries all the qualities of number 2, which in a psychic reading is translated to mean duality, balance, opposites, reflection, union, decisions, and offers.
Two of Pentacles Meaning
When drawing tarot cards, usually they are put in a vertical setting, spread on a timeline of the past, present, and future. In this kind of drawing, the Two of Pentacles may come up straight, as well as reversed. Some psychic readers do like to read reversed tarot cards. Some don't. Either way, the other tarot cards in the drawing will make up for the way the psychic readers conduct their readings because a Tarot Card deck is connected to the energy of the psychic reader, so it 'talks' to them.
Upright Position
Merging the qualities of number one, "Two" and the qualities of the "Pentacles Suit," the Two of Pentacles card would represent:
| | |
| --- | --- |
| Juggling many things at once | Trying to keep everything in balance |
| Coping with many demands | Getting others to work together |
| Experienced to cover all areas | Moving forward smoothly |
| Being flexible and able to adapt quickly | Trying new approaches |
| Embracing the natural flow | Being open to new developments |
| Handling changes and challenges | Doing what you enjoy |
| Time to ease up and play | |
Reverse Position
In a reverse position, the Two of Pentacles would mean precisely the opposite of its core qualities, bringing in the drawing:
| | |
| --- | --- |
| Lacking organization | Lacking balance |
| Feeling overwhelmed | Failing to handle finances |
| Too many things to juggle at once | Biting off more than you can chew |
Horizontal Position
There are also spreads where the tarot cards pulled are placed on vertical as well as horizontal positions. If the Two of Pentacles would sit in a horizontal position, it advises you to solve your problem now because soon it may be too much to juggle at once.
Everyone is handling many things at once, finances, relationships, family, school, children, etc. But some problems that come up in these areas should be solved rather sooner than later, so you don't over-burden yourself with too many of them. It is challenging to keep a balance when you overextend yourself.
Two of Pentacles – One card pull [Yes or No]

One Card Readings are done when you need a fast, straight to the point answer, you wish not to see the future events or the past events, you just need a specific answer on the question, for a present situation that is bothering you. You shuffle the cards, then choose only One Card, or you read the One Card that falls out while you are shuffling. Whichever method you use to pull the card, listed below are some of the questions and answers you may get when you pull the Two of Pentacles.
Yes or No Answer
Upright Position: If you pull the card in an upright position, it means definitely Yes.
Reversed Position: If you pull the card in a reversed position, it also means Yes, but you have to find a balance between what you already have and what is coming for you.
For a Yes or No answer, the Two of Pentacles represents Yes, as a card of the Cups Suit.
Two of Pentacles – Love and Relationships

Pulling The Two of Pentacles in a relationship reading means that you and your partner have been dealing with a lot lately, especially regarding finances. You may get a mortgage together, a big loan, or deciding to make a big purchase like a car or even a house.
It could also indicate that one of you or both of you are thinking about the choices that you'll make regarding the relationship, meaning if you want it to continue or you want to break it off. It may seem that the balance is lost, and you are finding it hard to restore, making the relationship challenging and unenjoyable.
How someone sees you or feels about you?
The answer would be they see you as someone who may be a little sloppy, or bending the way the winds blows. Depending on the status of your relationship, they may see you as someone with whom they can have a strong partnership or someone that is flaky and soon to let go. This doesn't necessarily mean that the relationship will fall apart. If you take the time to work it out with your partner, it will be back on its tracks.
Just starting dating?
If you have started dating this new person, the Two of Pentacles means that your person may also be dating other people as well. You may not have decided to be in a relationship together yet, or you have, but your partner, or even you, have not fully let go of other people. In this case, the Two of Pentacles would indicate a choice, either you or your partner would decide whom to keep dating.
What not to do?
In terms of what not to do, it would advise you to choose if there is a choice to make. You should think and decide about what you want in the long term, let us say after five or even ten years, and get rid of what you are now dealing with, that doesn't fit into that vision.
It could be the relationship you are in, if you are also dating other people, or if you come to decide this is not what you want anymore. If you don't find yourself in this situation, then the Two of Pentacles advises you to forget about forcing to keep things flowing and have fun with your partner, which will get them the attention they need and some quality time together.
Reverse Position (Love and Relationships)
If you pull the Two of Pentacles, reversed, it indicates that you and your partner may have been juggling too much, outside of the relationship, therefore making no time for the relationship. Whatever is catching your attention, it is driving it away from what you or your partner needs. In some cases, it could shed light on a possible affair.
Two of Pentacles – Finance, Business and Career

In business and career, the Two of Pentacles foretells financial problems or big financial decisions. You may be pushed to choose a path for yourself, determine which job to hold if there comes a clash between your working hours, or decide to ditch your job and start your own business. You know you can't keep juggling many tasks at once, and this is not what a smart business person would do.
This card could also indicate that you are choosing where to spend your money like buying new un-necessary but fulfilling stuff or saving up for hard times. You could also be considering where to invest the money and how much you can reap off of it. Either way, if you pull the Two of Pentacles, the time to decide is here and now.
What not to do?
The Two of Pentacles would advise you to get all the financial information that is out there. If you want to invest somewhere, don't go and put all your eggs in the same basket, and don't ever invest all the money you have.
If there's the case when you have reached a stable financial goal, and you are bringing in a steady income, plus reaping of investments you have made, maybe it is time to free some space in your life and let go of a job or business deal that is exhausting you. More energy and more time mean you can get better opportunities.
Reverse Position (Business and Finance)
In this case, you may find yourself taking on too much work responsibilities and overextending yourself to the point you are about to drop everything. You certainly need to prioritize and delegate your work if it is possible when it is possible. It also means that you will find yourself with financial problems because you have invested in the wrong places, or you have spent the money on vain, and now you need the financial support to make ends meet.
Two of Pentacles – Timing
When will something happen answer?

If it is a question that involves around the timing of an event and you pull the Two of Pentacles, this would mean that whatever you desire or wonder about will manifest. Still, it will take time, as an Earth element indicates growth, but a steady and long one.
How soon is that, it would be kind of complicated because it could mean Autumn time, or that of a Zodiac Sign season Taurus, Virgo or Capricorn.
It can also be counted in months, or around the 2nd, 20th, 29th, of a month.
The way you want to interpret this is keeping in mind that whatever you are asking about is coming slowly, but surely, from there, you would figure out the time.
With the Pentacles Suit, the best way to go around figuring out the time, always think 2-3 months later, and it would go something like this: If it is already Autumn, your best bet would be around Capricorn or Taurus season, which is three months away, or around six months away. Either way is coming, but it needs time to grow into what you desire.
Two of Pentacles – The Message Answer

Sometimes, we don't have a specific question. We just want to know how our day will look like, or how we should approach the day ahead. Usually, this reading is done in the morning, so you form an idea of what that day will bring you.
Upright
The Two of Pentacles would foretell a day when you will face a choice, either small one like how to deal with a new situation, or choosing what color to paint your walls or a big one like leaving a relationship or a job.
Reversed
If you pull the Two of Pentacles in reverse, it indicates a day when you will be juggling too many things at once, living you exhausted and probably confused and angry to have to deal with such substantial issues.
Two of Pentacles – Cards Combinations

In a psychic reading, there are at least six cards drawn, and each tarot card's meaning is interpreted along with the other cards, always bearing in mind the first question upon which the reading is conducted and aims to give answers. A psychic will see the tarot cards in a symbiotic relationship with one another, never try to read them one by one, but the whole drawing as a whole.
That's why it is essential to have a look at how the Two of Pentacles communicates with the other Tarot Cards. Taking into account, there are 78 Tarot Cards in a deck. We will have a look at how the Two of Pentacles would be interpreted and affect the outcome of the reading in the light of Suits.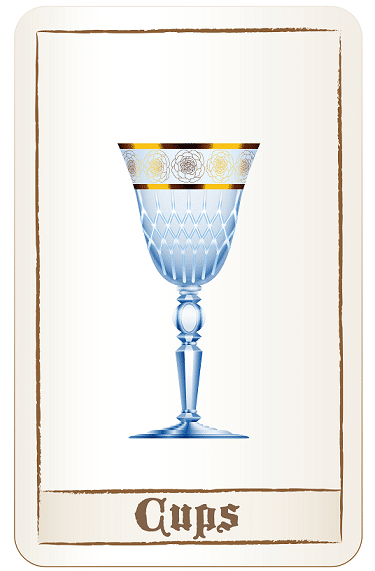 Interaction with the Cup Suits
The Cup Suits represent emotions, feelings, relationships, and contract-ships. This Suit is associated with the Water element. If we were to draw the Two of Pentacles along with the Cup Suits, this would indicate emotional balance, going through difficult emotional times. It could also suggest that you have to juggle between family or relationship duties and work duties. On the bright side, it could indicate that you are having fun, and you are content with the blessings on your hands.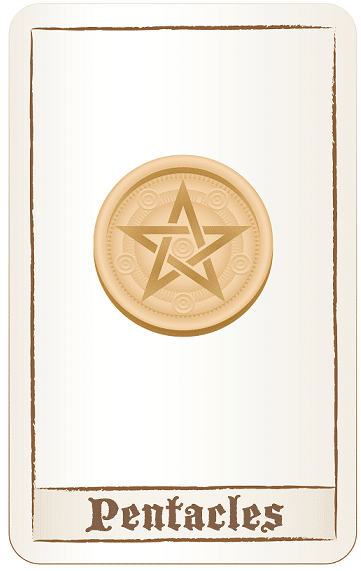 Interaction with the Pentacles Suits
The Two of Pentacles, along with another card of the Pentacles Suit, it's all about finances and prosperity. This spread indicates that you know how to handle your finances to make the best of it. It could also foretell that whichever path you choose, jobs, business, contracts, and deals, they will bring in a good income. You may just reach your financial goals, and you will be holding tight to them. It is the result of your hard work and your financial wisdom.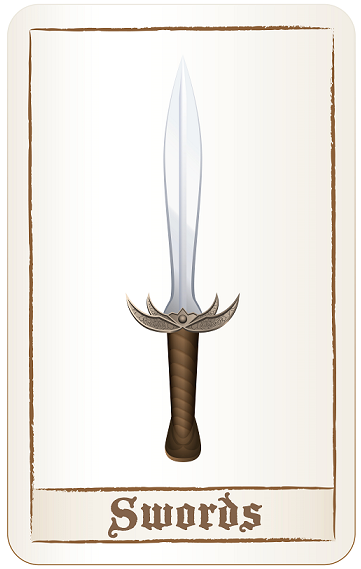 Interaction with the Swords Suits
The Swords Suit, along with the Two of Pentacles, is also an exciting drawing. The Swords Suit gets its share of being a negative suit. This spread would indicate that you are dealing with a lot of issues, which are not easy to tackle. Your life problems have added to a mess, leaving you to feel incapable of dealing with anything at all. It could also indicate that the time has come to leave everything behind you and move forward. Depending on the case, it also sheds light on someone that may be working against you.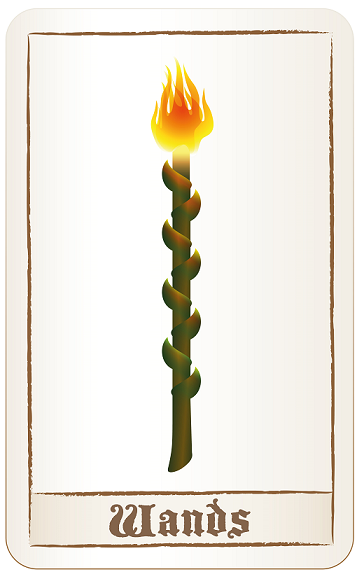 Interaction with the Wands Suits
The Two of Pentacles and the Wands Suit is a beautiful combination that foretells movement and decisions. You may have decided it is not worth investing your time and energy on some issues anymore. You either choose to begin living a whole new life by moving out on your own or even moving abroad. It may indicate that you have dropped some significant issues in your life. It could be about relationships, toxic family connections, business deals, or jobs. This spread foretells good days ahead for you, so go on and make those choices.
Overall, the Two of Pentacles, either by itself or pulled in a tarot card draw, is a card of balance, striving to make the best out of life and tackling issues as you go. You are flexible and open to new developments. This quality makes it easier for you to keep moving forward.