Two of Wands Tarot Card in its core represents standing in between, one foot on the past, and one on the future. This card is associated with the fire element, representing the Zodiac signs of Aries, Leo, and Saggitarius, and its season is spring
Two of Wands, being the second card of the Wands Suit, carries all the qualities of number 2, which in a psychic reading translates to reflection, balance, opposites, decisions, duality, union, difficult choices, offers.
Two of Wands Meaning
When drawing tarot cards, usually they are put in a vertical setting, spread on a timeline of the past, present, and future. In this kind of drawing, the Two of Wands may come up upright, as well as reversed. Some psychic readers like to read reversed tarot cards.
Some don't. Either way, the other tarot cards in the drawing will make up for the way the psychic reader conducts their readings, because a Tarot Card deck is connected to the energy of the psychic reader, so it 'talks' to them.
Upright Position
Merging the qualities of number "Two" and the qualities of the "Wands Suit," the Two of Wands card would represent:
| | |
| --- | --- |
| Commanding attention and respect | Being an influencer |
| Showing authority and being a leader | The world is in your hands |
| Taking life as it comes | Daring to take risks |
| Standing your ground | Seizing the day, facing your fears |
| Doing what others won't dare to | Having your style |
| Taking on a holistic approach | |
Reverse Position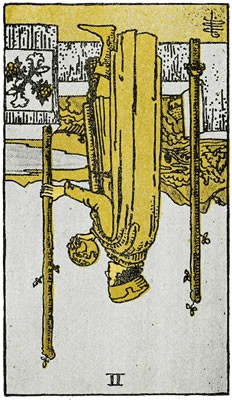 In a reverse position, the Two of Wands would mean precisely the opposite of its core qualities, bringing in the drawing:
| | |
| --- | --- |
| Being afraid to make your own choices | Not being fulfilled by your reality |
| Wanting to go, but having to stay | Your options are not in your hands |
| Someone else is directing your future | Your road is blocked |
Horizontal Position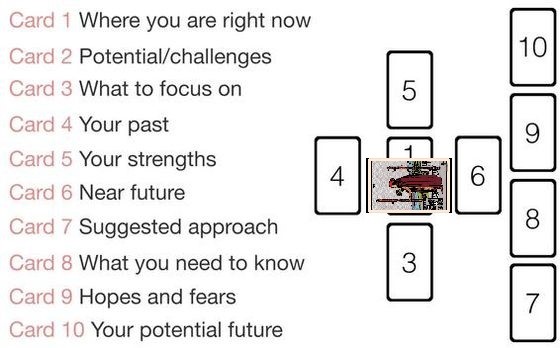 There are also spreads where the tarot cards pulled are placed on vertical as well as horizontal positions. If the Two of Wands would sit in a horizontal position, it advises you to be in your presence. It may come as a result of you being indecisive, too emotional, or just wanting to choose a path or a line of working just because everyone is doing it, and not because you want it.
It says that you don't have your steps figured out, you don't really know what you want, so instead of messing around and losing even what you possess at the moment, it would be wiser to be in the present, and figure out your situation later, when you are not in your head or heart that much.
Two of Wands – One card pull [Yes or No]

One Card Reading are for when you need a fast, straight to the point answer. You wish not to see the future events or past events. You just need a specific answer to the question for a present situation that is bothering you. You shuffle the cards, then choose only One Card, or you read the One Card that falls out while you are shuffling.
Whichever method you use to pull the card, listed below are some of the questions and answers you may get when you pull the Two of Wands.
Yes or No Answer
Upright Position: If you pull the card in an upright position, it means Yes, you should go the path you have chosen, or Yes, your lover has chosen you, or Yes, you should get the job offered.
Reversed Position: If you pull the card in a reversed position, it still means Yes because it's a Wands Suit card, but there is some blockage, for example: Yes, your lover loves you, but he or she is feeling restricted in this relationship, or Yes, you will be the chosen candidate for a job, but it may not fulfill every need you have financially or professionally, or Yes, your lover is cheating on you, but not exactly the way you think.
For a Yes or No answer, the Two of Wands represents Yes, as a card of the Cups Suit.
Two of Wands – Love and Relationships

If your question would be how someone sees you or feels about you, how the relationship is going, or where will it be in a year, the Two of Wands is quite an attractive card to pull.
Upright Position
If you pull the Two of Wands upright, it is not one of the best cards to pull in such questions, because it means that your partner wants out of this relationship and is considering leaving you. It may also mean your partner has been cheating on you. But it is more likely for your partner to be thinking about taking the relationship to another level by proposing to you. In this case, you want to pull more cards to clarify the answer.
If he's cheating, you may see the Three of Swords or Three of Cups, and if he's about to propose, you may see the Two of Cups, Ten of Cups, Ten of Pentacles, or The Two of Wands drawn upright to affirm, as it also means traveling.
What not to do?
In this case, it would advise you not to settle in a relationship you are not happy with. If you have dreamed your whole life for the perfect home, family, lover, and this is not that, don't stop looking yet. It may also advise you to stop entertaining more than one partner, or your partner is not the right person for you, so don't take it to the next level.
Reverse Position (Love and Relationships)
If you pull the Two of Wands, reversed, it means your romantic and relationship needs are not being fulfilled. Either one of you has settled in this relationship because it is the safest bet. It can be for financial reasons, religion, tradition, children, whatever.
Two of Wands – Finance, Business and Career

Pulling the Two of Wands on financial questions would possibly mean that you are considering to switch profession or switch jobs. If you have your business idea, you are genuinely considering quitting your actual job. It is an excellent card to pull when you want to move forward with your dreams because it means that you will also succeed. It may even mean that even though you have not thought about changing jobs, an event will present new opportunities to you, or you may be obligated to find another job, but it will work out well for you.
This could also mean that you will soon be doing two jobs or having multiply sources of income.
What not to do?
The Two of Wands in an upright position would mean not to take the road less traveled, to hold back on the adventure you've planned for yourself, because this may not be the right time, or you may not have everything figured out. The Two of Wands would advise you to take the new job. It is what you're probably supposed to do. Also, do not be afraid to follow your passion. Maybe you want to be an entrepreneur and quit your 9-5 job, do that.
Reverse Position (Business and Finance)
The Two of Wands, in reverse, would mean that you are stuck wherever you are. There may be situations like a relationship or family responsibilities, or just not having the gut to make the change, and these are holding you down. It may not even be the best time to make a change, so you will have to sit it out for a while.
Two of Wands – Timing
When will something happen answer?

If it is a question that involves around the timing of an event and you pull the Two of Wands, this would mean that whatever you desire or wonder about will manifest pretty soon. How soon is that? It would be kind of complicated because it would mean springtime, of a Zodiac Sign season Aries, Leo, or Sagittarius.
It would also be counted in days or months, which would mean one month later, or around the 2nd, 11th, 20th, or 29th of the upcoming month.
The way you want to interpret this is keeping in mind that whatever you are asking about is coming pretty soon. From there, you would figure out the time. For example, if it is summertime when you are doing the reading, it would not indicate that your desire will manifest in spring. The highest possibility is that it would manifest during Leo Season or the upcoming month.
Other times that is much easier than that because you are pulling the number "Two" it would mean in 2 days, in 2 weeks, or 2 months. In Tarot or any other divination works, it is rare to foretell the future in years because the choices we make along the way alter that future a lot.
Two of Wands – The Message Answer

Sometimes, we don't have a specific question. We just want to know how our day will look like, or how we should approach the day ahead. This reading is best performed in the morning, so you form an idea of what that day will bring you.
Upright
If you pull the Two of Wands upright, it may mean that you are one step closer to fulfilling your goals. A situation happening that day will offer a new approach, perspective, or a new acquaintance will help you out. It may also mean that you will receive an offer, or an event will take place that day which will push you to quit your job, break a relationship, or even say Yes to that marriage proposal.
Reversed
If you pull the Two of Wands in reverse, it may mean that your day will be kind of disappointing, lacking on motivation, or that project you have been working on for a long time will see a setback.
Two of Wands – Cards Combinations

In a psychic reading, there are at least six cards drawn, and each tarot card's meaning is interpreted along with the other cards, always bearing in mind the first question upon which the reading is conducted and aims to give answers. A psychic will see the tarot cards in a symbiotic relationship with one another, never try to read them one by one, but the whole drawing as a whole.
That's why it is essential to have a look at how the Two of Wands communicates with the other Tarot Cards. Taking into account, there are 78 Tarot Cards in a deck. We will have a look at how the Two of Wands would be interpreted and affect the outcome of the reading in the light of Suits.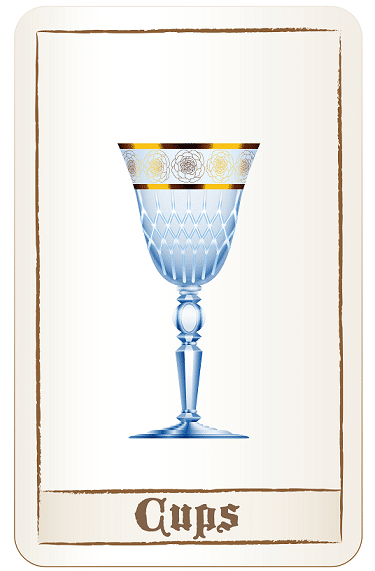 Interaction with the Cup Suits
The Cup Suits represent emotions, feelings, relationships, and contract-ships. This is a Suit associated with the Water element. If we were to draw the Two of Wands along with the Cup Suits, this would shed light on the choices you are considering regarding your relationships or friendships, even family-wise. You may be thinking about choosing between two lovers, or having a hard time deciding who and what to trust, even if you are considering choosing to follow the romantic route with a good friend who you fear may not see you the same way. The following cards may foretell the path you'll choose and what you can expect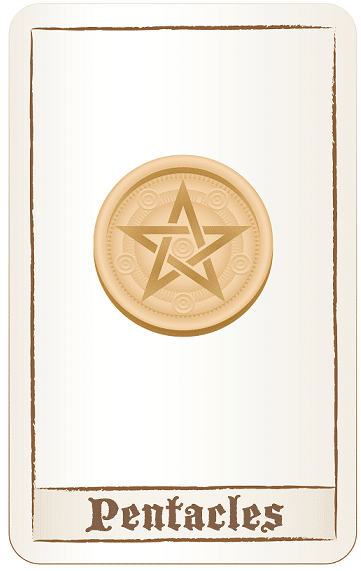 Interaction with the Pentacles Suits
The Two of Wands and the Pentacles Suit is a good combination finance wise. The Pentacles Suit talks about business. If you draw the Two of Wands along with the Pentacles Suit cards, it means that you have a contract to sign, or an offer presented to you. It could be a job. It could also be an education offer. The other cards in the drawing will paint a picture if this is a good thing for you, or if it will cost you.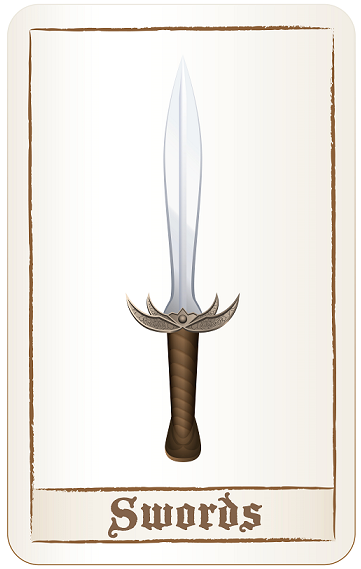 Interaction with the Swords Suits
The Swords Suit, along with the Two of Wands, is an exciting drawing. The Swords Suit gets its share of being a negative suit, where most of the cards represent anxiety, failure, walking away. A spread like this one means that you want to move away from whatever situation is draining your energy, but you have too many burdens in your shoulders. Maybe a family member you have to take care of, or finances, etc. It could also mean that you have not thought through what you are going to do. There may be forces that keep you from living the life you want for yourself and may even be close to people working against your dreams.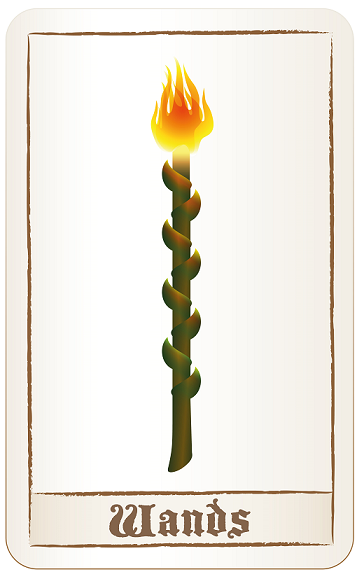 Interaction with the Wands Suits
The Two of Wands, along with another card of the Wands Suit, means there is a lot of passion behind the path you want to choose for yourself. The outcome you're expecting in terms of how the future will look like for you. If the Two of Wands and the Wands Suit cards spread next to each other in a reading, it would foretell a fast-paced action to move forward in whichever direction you have made up your mind on, and you're not waiting around for anyone else. It could also mean that we're dealing with a narcissist personality or someone that is solely focused on their desires and dreams, allowing no outsider to ruin it for them.
Overall, the Two of Wands, either by itself or pulled in a tarot card draw, is a card about choices, different paths on life, and the endless possibilities for a better tomorrow, because it is you holding your world in your hands.