The heavenly color of white sits nestled in all of our psyches, with characteristics that are overwhelmingly good that we've associated with it over the millennia. Let's learn more about the Spiritual Meaning of Color White!
White's a color that we've given positive attributes to overtime.
The Spiritual Meanings Attributed To The Color White
Some think that white is boring or plain. The misconception is that white is devoid of color, but this couldn't be further from the truth. White is actually the most colorful of colors since it contains all colors in the spectrum within it.
Although, we think and accept this from a young age, with the blank sheets of paper we learn to add color to with markers and crayons.
Here are just a few of the color white spiritual meanings.
Spiritual awakening
Illumination
Knowledge
Wholeness
Completion
Light
Love
Rebirth / Renewal
Innocence
Purity
Cleanliness
Balance
Harmony
Fairness
Equality
White Is The Color Associated With The Divine
The color white spiritual meaning is light. White represents wholeness and completion. It's the most spiritual of all colors found in the depictions of God's beard and robe and the clothing and wings of angels.
Divine beings are often portrayed with white glows, or white auras surrounding them. When we die it's said that we "go into the light" – light being associated with the color white.
White is associated with awareness or consciousness, which are things that may not have a color, yet it's still the way they're visualized. If we have to give them a color, then white is perfect because of their pure qualities.
White, like consciousness, serves as the most effective backdrop – allowing objects to "pop out" from it. If you've noticed, most walls indoors are painted white.
White, being light, illumination, spiritual enlightenment, knowledge, wisdom, and love, is the polar opposite of black which represents darkness, ignorance, depression, evilness, density, among other things.
White Represents New Beginnings And Fresh Starts
White is the color that says "out with the old and in with the new". White is a blank sheet of paper, it's a clean slate. The color white has strong psychological associations with fresh starts.
It's a clean color that wipes everything away. Just think of white-out used to smudge out a mistake made with pen on paper.
In Eastern culture, white is associated with death and transition. This is in contrast to the West where people wear all black in times of death to show that they are in mourning. This could be because in the East death is viewed differently, but also it's not always a literal death.
The death spoken about above could be a rebirth in this lifetime after letting go of something, recreating oneself, or after a major life transition.
So if it's fresh starts and new beginnings you're looking for you could try pulling out some white clothing from your closet, t-shirts, and sneakers especially.
Cleanliness
Psychologically we associate white with being "clean". This is really nailed home down to the products marketed to us, many that we use every day.
Bars of soap are typically white, while some brands strayed to differentiate themselves and stand out from competitors. Same with shampoos and conditioners.
Tissues and paper towels come in the color white as well. They look clean. That is until we wipe down a shelve we haven't dusted in months or try to get that dirt stain out of the carpet.
Even Mr. Clean is portrayed in a simple white t-shirt.
Feel free to share this article on Pinterest!
[bg_collapse view="button-red" color="#fff" icon="arrow" expand_text="A Picture for Pinterest" collapse_text="Show Less" ]
[/bg_collapse]
Balance
White is considered to be a neutral color. For this reason, we've given it the spiritual meaning of balance. But the neutrality of the color white is made from balance itself. White contains every color of the spectrum in it. But not just that, it's an equal balance of every color.
Tipping the scales in any direction with another color and it's no longer white.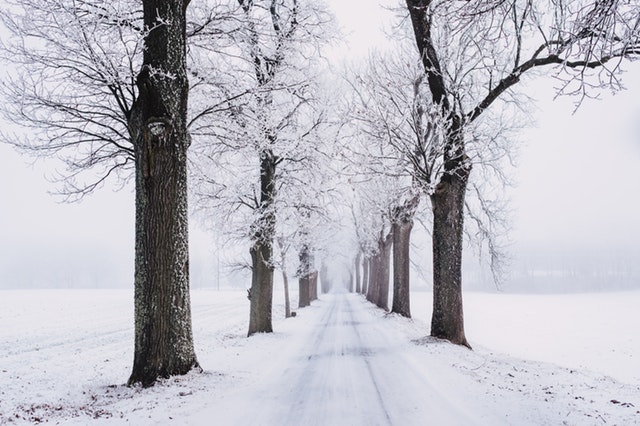 Equality
Similar to balance, the color white represents fairness, impartiality, and equality. All colors are equally represented inside of white. The color white excludes none and embraces all.
White Is The Color Worn By Brides
Brides in the Western world wear white gowns to their wedding. Sure, it looks nice and we all love the color white, it's angelic. But the significance goes further than a visual pleasantry.
Brides are seen garbed in white because the color white spiritual meaning is purity, innocence, and virginity – an old and outdated take on what women should be upon marriage.
Personalities Of People With The Favorite Color White
Unlike other colors, white isn't typically chosen as a personal favorite color. Studies show that people gravitate towards the color white during major life transitions. This could be a rebirth, a death, or a change in relationship status, career, or living situation.
But for those who's favorite color is white all of the time, several things could be said about them. For one, they are probably pretty clean people. You would have to be since white can show signs of dirt quicker than other colors.
This also denotes a person who is cautious and conservative with finances. People who like the color white are usually great planners and stay a step ahead showing an optimistic outlook for things to come.
You can read more about names that mean strong spirit in my article.
The opposite could be said for those who dislike the color white. People averse to it tend to be sloppy and careless.
Negative Side Of The Color White Spiritual Meaning
Like every color, there are also negative traits that go along with them. Below are some examples of the way some view the color white.
Plain – like a white t-shirt or sneakers, the color white can be simple and undesirable to some.
Empty – Based on the misconception that white is colorless, some people view the color white as being empty.
Unimaginative – Because of the color white's simplicity, it has connotations of being uncreative.
Boring – This based on opinion, of course.