Ace of Cups Tarot Card in its core represents letting the heart lead your way, coming up with a honest offer. This card is associated with the Water element, representing the Zodiac signs of Cancer, Scorpio, and Pisces, and its season is Summer.
Ace of Cups, being the first card of the Cups Suit, carries all the qualities of number 1, which in a psychic reading would be translated to potential, fresh ideas, gifts, new beginnings, a spark of inspiration, new projects, impulsive decisions.
Ace of Cups Meaning
When drawing tarot cards, usually they are put in a vertical setting, spread on a timeline of the past, present and future. In this kind of drawings, the Ace of Cups may come up straight, as well as reversed. Some psychic readers do like to read reverse tarot cards, some don't. There are also spreads where the tarot cards pulled are placed in a horizontal position.
Upright Position
Merging the qualities of number one, "Ace" and the qualities of the "Cups Suit," the Ace of Cups card would represent:
| | |
| --- | --- |
| Having an emotional force | Being in touch with your feelings |
| Trusting your heart, intuition | Expressing your deep feelings |
| Getting in tune with your inner self | Getting messages from within |
| Being intimate | Experiencing love growth |
| Reaching a deeper connection with someone | Expressing attractiveness, affection |
| Speaking your truth | Letting go of the past or negativity |
| Forgiving and forgetting | |
Reverse Position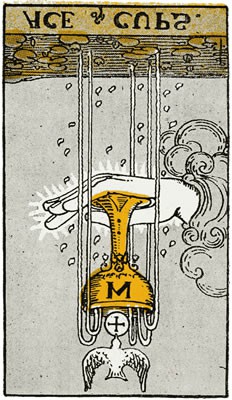 In a reverse position, the Ace of Cups would mean precisely the opposite of its core qualities, bringing in the drawing:
| | |
| --- | --- |
| Lacking emotional fulfillment | Holding on to the negativity |
| Not letting go | Being out of touch with your inner self |
| Dealing with block emotions | Repressing your true feelings |
| Bad news | Being stuck in your failed dreams |
Horizontal Position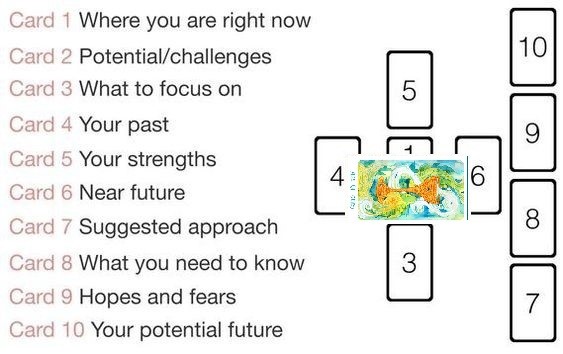 There are also spreads where the tarot cards pulled are placed on vertical as well as horizontal positions. If the Ace of Cups would sit in a horizontal position, it advises you to hold back your offer for a while.
This situation is usually seen when you have thought about coming forward wearing your heart in your sleeve, ready to express your undying love to someone, but this may not be just the right time. It could be a situation where they are with someone else, and you are hoping you can make them yours once you express your love, or it may be the situation where you have a crush that may not work out, or you have yet to see the truth about this person.
Ace of Cups – One card pull [Yes or No]

One Card Readings are usually done when you need a fast, straight to the point answer, you wish not to see the future events or the past events, you just need a specific answer on the question, for a present situation that is bothering you. You shuffle the cards, then choose only One Card, or you read the One Card that falls out while you are shuffling. Whichever method you use to pull the card, listed below are some of the questions and answers you may get when you pull the Ace of Cups.
Yes or No Answer
Upright Position: If you pull the card in an upright position, it means definitely Yes.
Reversed Position: If you pull the card in a reversed position, it means No.
For a Yes or No answer, the Ace of Cups represents Yes, as a card of the Cups Suit.
Ace of Cups – Love and Relationships

The Ace of Cups would signify that your relationship is still new, maybe you have been a couple of years together, but you still have not talked about commitment or make things official. There are always the initial sparks in the relationship. You may even be seeing the relationship or your partner through rose-colored glasses.
On the other hand, if you have been in this relationship for quite some time, it can indicate a moment of renewal of old passionate feelings or finding intimacy again if you have been asking yourself if this is the relationship to be in, that this card indicates that your partner's offer of a romantic connection is sincere.
How someone sees you or feels about you?
The answer would be they see you as someone delicate, who has a soft side and maybe not always understands jokes, and taking it too close to their heart, therefore, causing conflict. It can also indicate that your partner feels like they have found the one to be with, and if everything works out beautifully, they have already pictured the proposal and a life together with you.
Just starting dating?
If you have started dating this new person, the Ace of Cups indicates that your person is coming to you with their heart on their sleeve. There is not a thing they have hidden from you, and if they say they want you, then that's the truth. If you have to overthink it, it may be because of your issues with past lovers or experiences, but your date is being straight forward regarding their intention and feelings towards you. They see you as someone they want to take care of and someone they may build something with.
What not to do?
In terms of what not to do, it would advise you to open your heart and let your partner in it. Maybe you have put up walls to protect your heart and yourself because you may have gone through difficult things in the past, and you are not willing to be that vulnerable anymore. The thing is that you won't enjoy life or love unless you are truly open to receive it. Also, you can't hold accountable your partner for things that other persons have done to you in the past.
Reverse Position (Love and Relationships)
If you pull the Ace of Cups, reversed indicates that you lack healthy emotions in the relationship. Be it a new or old relationship, you or your partner may have closed their heart toward the other, causing some conflict and doubts. If you have been thinking about breaking things off, or asking yourself if the relationship is over, then this card confirms that there is nothing else to take from it, and you should let it go. This can be a temporary situation of withdrawing from one another or a permanent decision that has not been communicated to the other person.
Ace of Cups – Finance, Business and Career

In business and career, the Ace of Cups is a good card to pull, a good omen that indicates new opportunities coming to you. The Ace of Cups foretells new job offers, possibly a proposal that will fulfill you not only in a career setting but also emotionally. Regarding finances, it is also a good omen that indicates financial growth, leading to a more stable and fulfilled life. You don't need to worry about the opportunities, because there is no trick behind those. You just have to open your arms and receive.
What not to do?
The Ace of Cups would advise you to accept a reasonable offer before it is gone for good. The job opportunities you get may not be the best you could get career-wise, but if they do financially support you, then you are only playing yourself. If you need the money and you haven't found another way, you should consider the opportunities you get because they may be leading you to the people you need, or help you stabilize your financial status, to latter gain what you want.
Reverse Position (Business and Finance)
In this case, it could foretell you are turning down good opportunities due to lack of self-esteem, or because you don't think they will fulfill you financially or career-wise. It can also indicate a lack of opportunities or a withdraw of an offer. Regarding finances, it can mean that you are spending more than you can handle, or that you will suffer from a sudden loss of money.
Ace of Cups – Timing
When will something happen answer?

If it is a question that involves around the timing of an event and you pull the Ace of Cups, this would mean that whatever you desire or wonder about will manifest slowly. Still, it will grow inflow, as a Water element indicates steady but assertive flowing movement.
How soon is that, it would be kind of complicated because it could mean Summertime, or that of a Zodiac Sign season Cancer, Scorpio, and Pisces.
It would also be counted in months, or around the 1st, 10th, 19th, or 28th of a month. The way you want to interpret this is keeping in mind that whatever you are asking about is coming, slowly growing over time and becoming a steady flow of blessings. With the Cups Suit, the best way to go around figuring out the time, would always be to think at least one later, and it would go something like this: If it is already Spring, your best bet would be around Scorpio season.
Ace of Cups – The Message Answer

Sometimes, we don't have a specific question. We just want to know how our day will look like, or how we should approach the day ahead. This reading is usually done in the morning, so you form an idea of what that day will bring you.
Upright
The Ace of Cups would foretell a day when you will be met with good offerings or even hear about a new opportunity or promotion. You could also get an unexpected gift.
Reversed
If you pull the Ace of Cups in reverse, it indicates a day when you will find yourself lost, cold, soften up by the harsh world. You may feel alone and decide to deal with it by closing yourself off completely.
Ace of Cups – Cards Combinations

In a psychic reading, there are at least six cards drawn, and each tarot card's meaning is interpreted along with the other cards, always bearing in mind the first question upon which the reading is conducted and aims to give answers. A psychic will see the tarot cards in a symbiotic relationship with one another, never try to read them one by one, but the whole drawing as a whole.
That's why it is essential to have a look at how the Ace of Cups communicates with the other Tarot Cards. There are 78 Tarot Cards in a deck. We will have a look at how the Ace of Cups would be interpreted and affect the outcome of the reading in the light of Suits.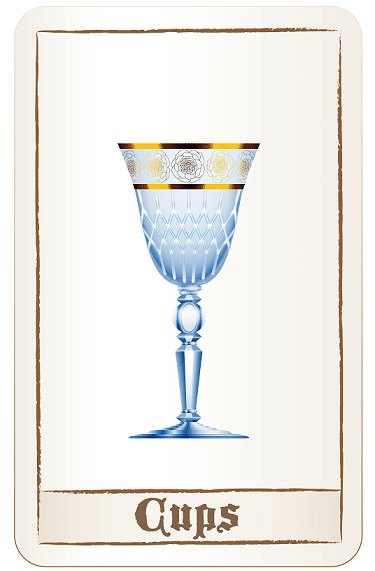 Interaction with the Cup Suits
The Cup Suits represent emotions, feelings, relationships, and contract-ships. This is a Suit associated with the Water element. If we were to draw the Ace of Cups along with the Cup Suits, this would foretell an unexpected gift or blessing. It would come to you through a person you have been dreaming about for a long time or a close person like family or friends. In the Cup Suits spread, it usually indicates a romantic offer.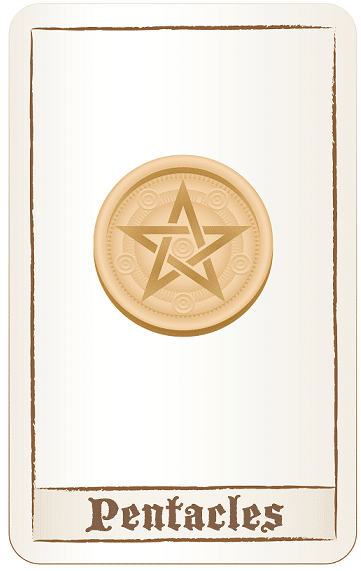 Interaction with the Pentacles Suits
The Ace of Cups, along with another card of the Pentacles Suit, would bring abundance and prosperity in your life. These cards indicate that you will receive an offer for a good opportunity, which may help you upgrade your financial status. It may look too good to be true, but it is true, and you should accept it and be grateful for it.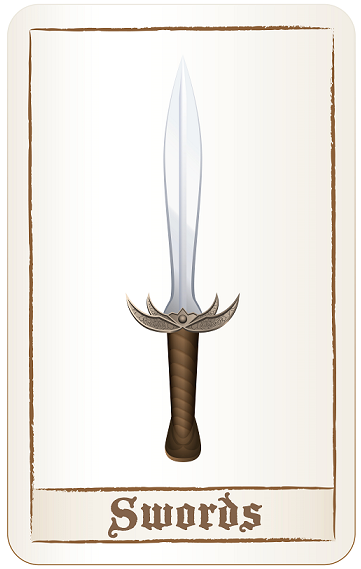 Interaction with the Swords Suits
The Swords Suit, along with the Ace of Cups, is also an exciting drawing. The Cups Suit gets its share of being a negative suit. This spread would indicate that you are dealing with a lot of negativity or bad situations lately. None of it may be your fault, but still, that's the hand you have been dealt. The good news is that you are someone that even though takes things a little too personally sometimes, you still manage to see the positive even in the most negative setting. It indicates that someone will help you out of your mess.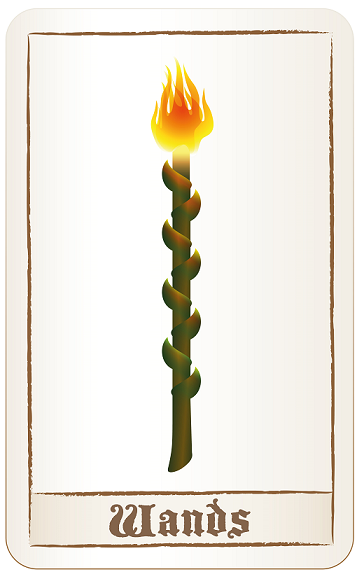 Interaction with the Wands Suits
The Ace of Cups and the Wands Suit is a beautiful combination that foretells an active approach, someone coming towards you as they have decided to choose you. It may not be the best situation for you if you feel like the choice is made by someone else. You can entertain the offering for as long as you want to, or you can refuse the person if they are not the one for you.
Overall, the Ace of Cups, either by itself or pulled in a tarot card draw, is a card of emotional fulfilling, making decisions according to your heartbeat rhythm, listening to your intuition, and having blessings coming your way.