Four of Swords Tarot Card in its core represents laying down your weapons and giving yourself a break to better prepare, gain strength, and fight again. This card is associated with the Air element, representing the Zodiac signs of Gemini, Libra, and Aquarius, and its season is Winter.
Four of Swords, being the fourth card of the Swords Suit, carries all the qualities of number 4. In a psychic reading, it translates to structure, foundation, stability, inward focus, achievement, a time to rest and reflect, first rewards, planning the future steps.
Four of Swords Meaning
When drawing tarot cards, usually they are put in a vertical setting, spread on a timeline of the past, present, and future. In this kind of drawing, the Four of Swords may come up straight, as well as reversed. Some psychic readers do like to read reversed tarot cards. Some don't. Either way, the other tarot cards in the drawing will make up for the way the psychic readers conduct their readings because a Tarot Card deck connects to the energy of the psychic reader, so it 'talks' to them.
Upright Position
Merging the qualities of number "Four" and the qualities of the "Swords Suit," the Four of Swords card would represent:
| | |
| --- | --- |
| Choosing to rest | Healing time |
| Relaxing, finding peace | Mental overload |
| Needing solitude | Listening to an inner voice |
| Gaining a better perspective | Analyze hidden motives quietly preparing |
| Standing back | Securing the base |
| Tying up loose ends | Grounding and getting ready for the future |
| Come to terms with the truth | |
Reverse Position
In a reverse position, the Four of Swords would mean precisely the opposite of its core qualities, bringing in the drawing:
| | |
| --- | --- |
| Unstable | Restless, anxious |
| Coming out of isolation | Lacking self-protection |
| Not accepting support or therapy | Slow recovery |
| Not taking care of yourself | Mental breakdown |
Horizontal Position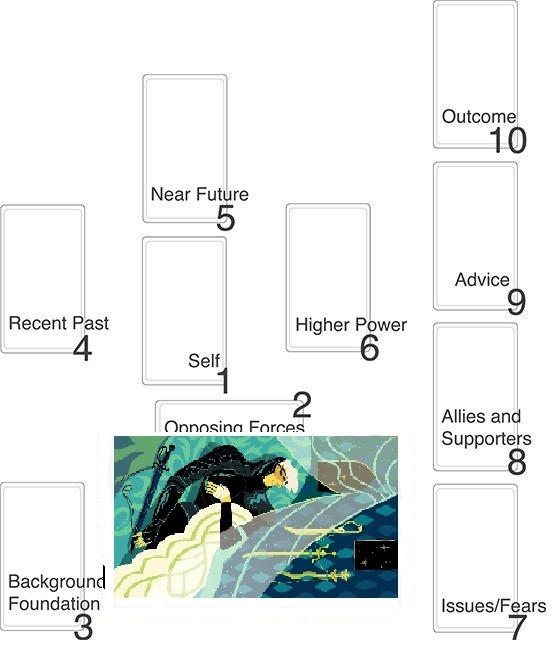 There are also spreads where the tarot cards pulled are placed on vertical as well as horizontal positions. If the Four of Swords would sit in a horizontal position, it advises you to take time to rest or take a few steps back.
You may have jumped into a dispute without having the full information or knowing the whole truth, or you may have known something in the beginning, but as the conflict aggravates each day, you are losing sight of what's essential. In this case, you need to take a step back to see the whole picture from a different perspective, analyze the information on hands at the moment, and from there, strategize your next steps.
If you don't reflect on the situation, but instead you keep adding more to the fire, you may lose more than one argument.
Four of Swords – One card pull [Yes or No]

One Card Readings are done when you need a fast, straight to the point answer, you wish not to see the future events or the past events, you just need a specific answer on the question, for a present situation that is bothering you. You shuffle the cards, then choose only One Card, or you read the One Card that falls out while you are shuffling. Whichever method you use to pull the card, listed below are some of the questions and answers you may get when you pull the Four of Swords.
Yes or No Answer
Upright Position: If you pull the card in an upright position, it means definitely No.
Reversed Position: If you pull the card in a reversed position, it means there is a chance of Yes, but you will be feeling overwhelmed and let it go possibly.
For a Yes or No answer, the Four of Swords represents Yes, as a card of the Cups Suit.
Four of Swords – Love and Relationships

The Four of Swords in a relationship reading indicates that your relationship is in a restore mode. Maybe you have had significant issues, like trust issues or un-matching values that have burdened your relationship with a lack of trust, lack of communication, and stress. You both may be asking for time apart to think about it, reevaluate your relationship and connection to each.
Maybe you need to figure out how important the other is to you, or perhaps if any issues can be resolved and move forward. At this moment, you don't need to figure out right away what you want to do. You need peace and time for yourself. It may also mean that your relationship is protected and important to you.
How someone sees you or feels about you?
They feel you being distant or not investing that much in the relationship. These feelings may come from them as well and are projected onto you. Whatever the case, they are either retreating in their cave, or they will be asking to spend some quality time alone. It is not a situation to fear, because distance gives a better perspective, and they may come back at you with amplified passion, feelings, and commitment. Or you may see you are much better without them.
Just starting dating?
If you have started dating this new person, the Four of Swords indicates that your person may be keeping their guard up or they may feel that you are keeping your guard up. It could also suggest that you are going into things too fast, and you need to slow down. They want to have everything with you, but they don't know enough about you to commit. Take it slower.
What not to do?
In terms of what not to do, it advises you not to jump to conclusions immediately. Also, not to be afraid to ask for time alone because it is very much needed. If you feel anxious about not knowing your partner's whereabouts or what is he going to do once he doesn't have to talk to you or be with you within a given period, then you already have your answer. If you feel this time will aid in your relationship, that is a good solution for both of you to come together stronger and more committed. Either way is a healthy choice, whatever the outcome.
Reverse Position (Love and Relationships)
If you pull the Four of Swords, reversed, it is an indicator that you have had some problems in your past that have shaken the foundation of the relationship, but you are slowly gaining back trust, peace, and love. It indicates a period of recovering and healing wounds, taking it slow, and taking small steps. On the other hand, it could also suggest that the recovering and healing time, actually is about after you break up and you find peace and yourself.
Four of Swords – Finance, Business and Career

In business and career, the Four of Swords indicates that you are under pressure at work, that has left you to feel overwhelmed and exhausted. You need to take some time off, book a vacation, or even take a couple of days, to rewind and restore your energy. When you are not feeling well mentally and energetically, it reflects in your work. Regarding finances, it indicates that you have tired yourself with financial issues.
Maybe you want to get back up in your feet. Thus you have overworked yourself, but your finances may not be as bad as you make them be. A change of perspective would benefit you greatly, at least to allow yourself some time off or maybe spend some money on a desire of yours and not only on necessities and savings.
What not to do?
The Four of Swords may indicate that there is help offered to you, but you are not taking it. In this case, it advises you not to refuse this support, because it is not coming with strings attached. Even if you have to give something in return, you won't be forced or expected to do so. If you need help, accept it or ask for it. No one does it all alone. It may even help you deal with the stress you are experiencing because sharing the experience with someone else will lessen the stress.
Reverse Position (Business and Finance)
In this case, it indicates that you are going back to work after a period of stress or anxiety when you took a vacation to deal with it. You may find out that stress will come back once you're back at work, in which case you either have to find healthy ways to cope with work stress, or you may figure you need to go looking for a new job because the one you are in it is not worth it. Regarding finances, Four of Swords reversed foretells that the stressful period of financial problems will be over, but you won't be gaining as much as you expected to.
Four of Swords – Timing
When will something happen answer?

If it is a question that involves around the timing of an event and you pull the Four of Swords, this would mean that whatever you desire or wonder about will manifest, but it will take time, as an Air element indicates movement, and a swift one.
How soon is that, it would be kind of complicated because it could mean Wintertime, or that of a Zodiac Sign season Gemini, Libra or Aquarius.
It would also be counted in months or around the 4th, 13th, 22nd, or 31st of a month.
The way you want to interpret this is keeping in mind that whatever you are asking about is coming, though it could come in a breeze or not stand for long.
With the Swords Suit, the best way to go around figuring out the time would always be to think at least one later, and it would go something like this: If it is already Winter, your best bet would be next month or around Aquarius season.
Four of Swords – The Message Answer

Sometimes, we don't have a specific question. We just want to know how our day will look like, or how we should approach the day ahead. Do this reading in the morning, so you form an idea of what that day will bring you.
Upright
The Four of Swords would foretell a day when you may need to take some time off or pause for a while before you react to something. You will feel the support and protection of others around you. Having some time alone doesn't mean you are lonely.
Reversed
If you pull the Four of Swords in reverse, it indicates a day when you may feel unsafe, tired, overworked, and lonely. Your thoughts or actions may be the culprit for this situation, or the other's lack of empathy may hit you harder. You need to remember that you are going to get past this.
Four of Swords – Cards Combinations

In a psychic reading, at least six cards are drawn, and each tarot card's meaning is interpreted along with the other cards, always bearing in mind the first question upon which the reading is conducted and aims to give answers. A psychic will see the tarot cards in a symbiotic relationship with one another, never try to read them one by one, but the whole drawing as a whole.
That's why it is essential to have a look at how the Four of Swords communicates with the other Tarot Cards. There are 78 Tarot Cards in a deck. We will have a look at how the Four of Swords would be interpreted and affect the outcome of the reading in the light of Suits.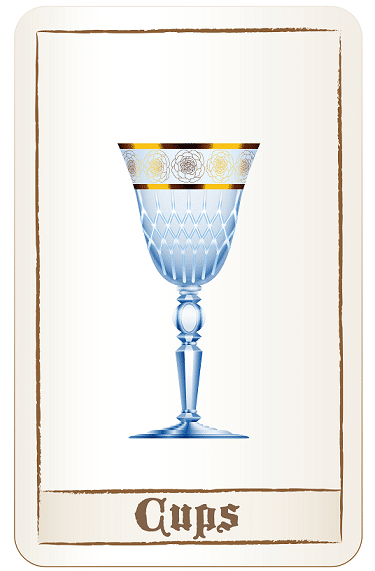 Interaction with the Cup Suits
The Cup Suits represent emotions, feelings, relationships, and contract-ships. This suit is associated with the Water element. If we were to draw the Four of Swords along with the Cup Suits, this would foretell that you are supported, safe, and healing your wounds. It will take time, effort, support, and understanding, but you will make it through for sure. The emotional whirlwind will slow down, and it will come to rest.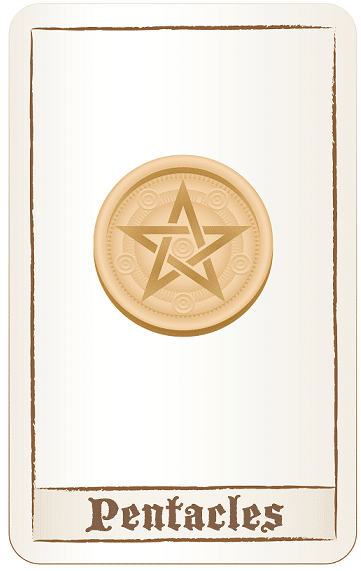 Interaction with the Pentacles Suits
The Four of Swords, along with another card of the Pentacles Suit, would bring attention to work issues and financial problems that cause you sleepless nights and tend to attract all your focus and commitment. As a result, you will lack the needed passion and energy to pull off good work. It may also indicate a deserved vacation.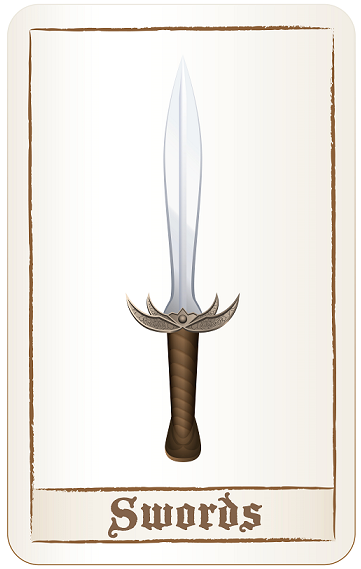 Interaction with the Swords Suits
The Swords Suit, along with the Four of Swords, is also an exciting drawing. The Swords Suit gets its share of being a negative suit. This spread would indicate that you are having a hard time dealing with your feelings and shortcomings. A failure may have caused you many problems, but failures are experiences, and you need to see them as such. If you need to, take some time off or talk to a trusted someone to pass this dark period.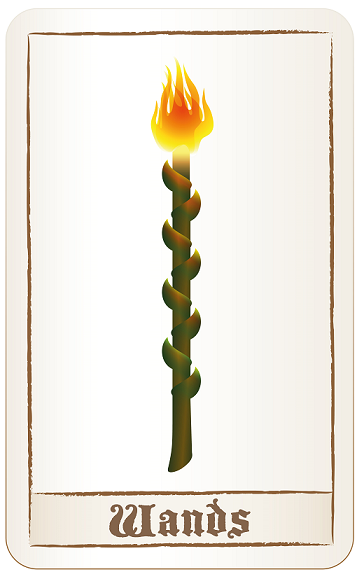 Interaction with the Wands Suits
The Four of Swords and the Wands Suit is a combination that foretells action that may be met with mental blockages. It can indicate that you have rested for some time, reflected on your choices, and now you have gathered energy to carry on with your projects. It can also indicate that you will find you have the support and the help you need in your chosen path.
Overall, the Four of Swords, either by itself or pulled in a tarot card draw, is a card of emotional rest, alone time for reflection and healing, divine protection, and support.