Do not let the title frighten you… this article is not secular. It's about meditation. Some of you may believe in god(s), some of you may be atheist and some of you may be somewhere between. For those that do believe in a higher power, this article is entitled: How to Connect with God Through Meditation.
Many major faiths proscribe or recommend meditation as a means of spiritual growth or connecting with a higher power. Prayer and reflection are a feature of even lesser-known faiths such as The Baha'i. The fact that meditation is something that all faiths share in common, leads me to think there are benefits beyond that what science has proven. The question is not so much one of how to connect with God through meditation, but how not to tap into the greater cosmos and higher purpose when we are meditating.
When our mind is pure and connected to a focal point, for an amount of time each day (or for as often as we can regularly commit), we are more likely to enjoy regular flow in our life. I believe the mind is limitless and through regular practice we are provided with a doorway into this.
Meditation is a ritual. Prayer is a ritual too, this being the common explanation of how to connect with God through meditation. But it's important to realize that when we embark upon a ritual, whether it is brushing our teeth, undertaking a yoga session, making a cup of tea, or praying our mind always becomes focused and calm.
Don't forget to check out my article about the Contemplative Meditation.
Regular, undisturbed time meditating, or praying if you prefer the label, can also serve to tether us to an emotional anchor that can come in useful during hectic periods in our day too.
But the question remains: just how to connect with God through meditation?
As a Christian, you may choose to make Christian scripture the focal point during your meditation sessions. The peace and serenity that this brings is likely to affect you positively as you go about your challenging day. It will bring you comfort. By meditating on Christian scripture, one creates enough space in the mind to cope with daily stressors.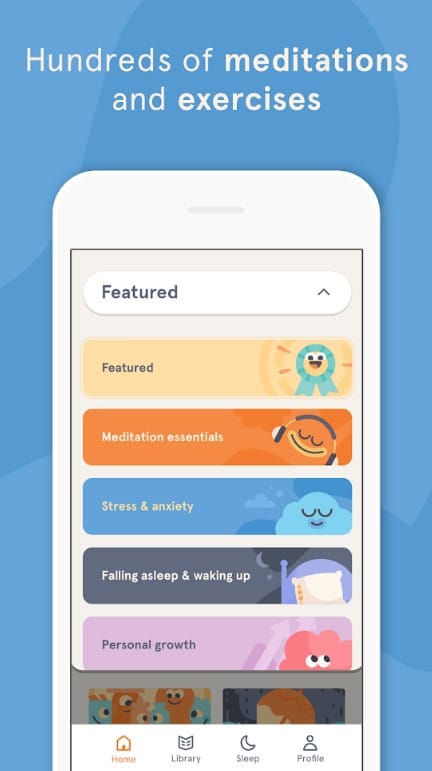 I also believe it is quite possible to live with Christian values whilst undertaking one of the many dedicated meditation programs out there, such as
Headspace
. The fact that the exercises in Headspace are founded in Buddhist traditions matters not a jot – religion is never mentioned anyway – it's all about improving the quality of one's experience of life. This should resonate strongly with Christian values and provide some structure when seeking to establish how to connect with God through meditation.
Outside of meditation apps, Christians may choose to meditate through prayer, singing hymns, or writing and reciting verses from the bible. Some practitioners in Christian Meditation speak of filling the mind, rather than emptying it and although this may seem to go against the general apprehension of emptying the mind, others may point out that it is futile to try to 'empty' the mind in any case.
Perhaps, the main purpose of Christian meditation is to strengthen the foundations of the word of their scripture and teachings. In this sense, perhaps Christian meditation is more akin to general affirmations that seek to lay down networks of positive habits in the mind.
For Christians, formal meditation times may also be a time to give focus to prayer. Although there are a number of shared examples of prayer, such as the Lords Prayer, Christians are also encouraged to communicate with their god directly. Time sitting silently for 10 minutes or more is an ideal opportunity to make a transmission in this fashion.
Churches and cathedrals feature prominently in Christian culture and whilst these may be ideal places for meditation, a practitioner should also be able to successfully absorb environmental disturbances. All that is really needed is a location where one can be left alone for the duration.
No one religion has the monopoly on good meditation practices. Religions can learn from one another when it comes to methodologies for improving the quality of one's life through meditation. When it comes to connecting with God through meditation, the focal point of meditation may be anything you wish it to be; the sun, the earth, a god or a prayer – each will result in the same outcome, which is the cessation of spurious thoughts. We can all benefit from quieting the mind.