The ancient technique of Japa meditation has been a God send to many throughout the centuries. It's allowed the busy-minded among us to take up a fruitful meditation practice; overactive minds and all.
And I hear it all the time – how people wish that they could meditate if only they could sit still for a few moments. They sincerely wish to find peace, clarity and connect with themselves on a deeper level if their minds would just allow.
Even myself, a seasoned meditator, am in no way immune to being bombarded by the onslaught of my own thoughts every now and then. So, I find myself constantly returning to the practice of Japa: a meditation that's easy enough for the beginner but packs enough depth for the more experienced.
Sounds Good, But What is Japa?
Japa is an ancient meditation practice native to the Dharmic religions of India. It's been used in a traditional religious context by Hindus, Yogis, Buddhists, Jains, and Sikhs for thousands of years. More recently, it is being used by people of all backgrounds–regardless of affiliation–seeking to quench their spiritual thirsts; finding peace and calm within. Japa is a Sanskrit word which roughly translates to English as "mutter", or, "to mutter or repeat prayer or mantra".
Japa is a Mantra Meditation
Yup, you've guessed it: Japa is a mantra-based meditation.
For those unaware, mantra is also a Sanskrit term that means, "a sacred word with spiritual qualities".
Mantra is "a word that allows us to concentrate our minds in meditation".
In Hindu traditions mantra is considered "reciting the names of God". In Buddhism, it's used for concentration, prayer, and mental purification. All religions and traditions believe that mantras hold psychological and spiritual powers that consume us as we dissolve into their vibration by their repetition.
In Japa meditation, there are 3 types of ways which we repeat the mantra.
Vaikhari Japa- Reciting the mantra out loud. This is what you'd witness in chanting or singing (Kirtan).
Upamsu Japa- Whispering or humming the mantra.
Manasika Japa- Silently remembering the mantra. This the most powerful way, keying our thoughts in on the mantra and letting it reverberate throughout our consciousness.
In traditional practice, the beginner would start with Vaikhari Japa; working their way down to more subtle tones, until the mantra becomes silent in their mind.
Japa Meditation Uses Mala Beads
What makes Japa original to other mantra style meditations is its use of mala beads (Japamalas). You may have seen people from India and other Asian countries dawning these beads on necklaces and bracelets, which at first glance appear to be part of religious or cultural garb. While that could be true, the main purpose of mala beads lies in their utility: to aid in meditation and prayer.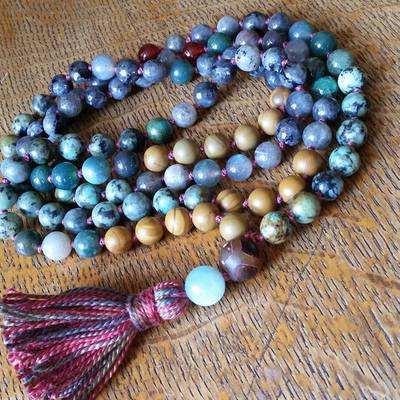 Malas have 108 beads with one bead being larger than the rest. This is called the "guru bead" (which I will expound on later). The beads found on malas differ in their materials from tradition to tradition, but are most commonly made from rudraksha seeds, tulsi, sandalwood, and various other stones, seeds, and wood.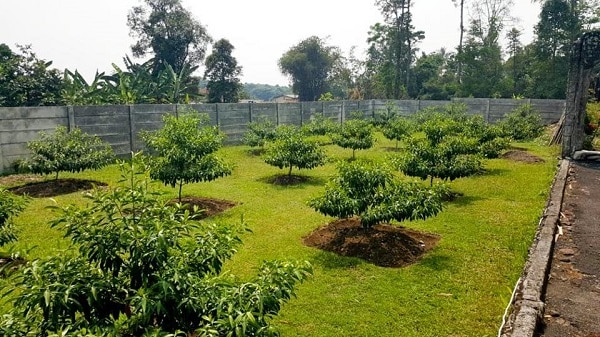 Japa Mediation Outside of Religion
The above descriptions of Japa may sound formal, but the practice itself doesn't have to be for us to get our feet wet and experience it on our own.
I remember the first time I heard about Japa meditation outside of its religious context through the American author, speaker, and teacher; Dr. Wayne Dyer. I recall how Wayne spoke about Japa adoringly and at length, intriguing aspirants in the west to check out this beautiful practice for themselves.
And many of us did. Here's to hoping that you will too.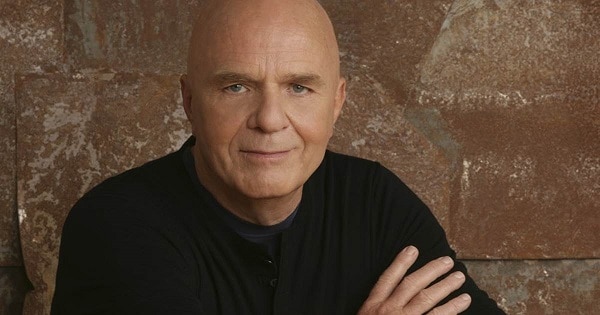 Japa Meditation Benefits
Lately, science has been keen on studying meditation. Meanwhile, the verdict's been out, with documentation that goes back thousands of years. This meditation practice is not an exception: a cornerstone across religious and spiritual traditions; pre-dating modern science and offering up an abundance of mental, physical, and spiritual benefits.
Below are some of the reasons why Japa is the ideal meditation practice for meditators at any skill level.
Easy to do- Japa is not a technical meditation. We simply count beads and recite a mantra. There is no wrong way of doing Japa and you can't mess it up.
Can be practiced anywhere- You can always do Japa informally, on the fly. If you have a mantra, you can practice Japa anywhere.
Reduces stress and calms our mind- Through a combination of breathing, transcending our thoughts, and the sound vibrations of mantra; we train our minds and bodies to be peaceful and calm.
Creates positive emotion- It fosters feelings of positivity including love, happiness, compassion, gratitude, and kindness.
Increased concentration- In meditation we train our brains to focus. It's like working out a muscle. In this meditation practice, we focus our attention on multiple levels, making Japa one of the most effective practices for concentration.
Builds discipline- By taking up a regular daily practice we train ourselves in discipline. This discipline spills over into the other areas of our life. Knowingly or not, we are cultivating discipline through meditation.
Purifies Heart and Mind- By focusing on a mantra, we push out our negative thoughts and feelings – allowing the divine qualities of our sacred mantra to take over and consume us.
Connects us to our "Higher Self"- By withdrawing our external sense perceptions and turning within to focus on the mantra, we transcend our minds and connect to the deepest aspects of ourselves.
Why Japa Meditation?
Japa is easy and accessible. When we think of "meditation", the physical aspect of it is often overlooked. Japa meditation uses the powerful combination of mantra and mala, promoting concentration both mentally and physically – giving our fidgeting hands something to do while strengthening our focus on multiple levels.
Mantras in Japa
Now that we know a little bit about Japa meditation, you may be wondering about the mantras that we use in practice.
It's good to know the meaning of the mantras that we recite, but it's also important to keep in mind that while reciting them that it's not the actual meaning that we dwell on, rather the sounds (or vibrations) that the words themselves create.
Below I have broken down some of the more popular mantras by their respective traditions.
VARIOUS
Aum (Om)- While this mantra has its roots in Hinduism and Yogic traditions, it is chanted by many across the board. Known as the sound of the universe, "Om" is said to be the frequency that is within everything throughout nature.

Om is the cosmic vibration, the God within in all creation. Om is believed to be the sound that created the universe.

The Aum (Om) mantra is perfect for connecting to this cosmic energy–both internally and externally–to everything and everyone throughout space and time.
HINDUISM
Sri Ram Jay Ram Jay Jay Ram- Is a mantra attributed to Hanuman, the monkey deity known for his devotion to God (Ram, or Rama). "Sri Ram Jay Ram" translates to "victory to God" and is said to create positive energy within ourselves and our surrounding environment.
Hare Krishna Mantra- Known as the "Maha Mantra", or "Great Mantra"; this mantra is central to the worship of Krishna.

The mantra is recited as: "Hare Krishna, Hare Krishna, Krishna Krishna, Hare Hare. Hare Rama, Hare Rama, Rama Rama, Hare Hare".

The word "Hare" is addressing the energy of God, and "Krishna" and "Rama" are names of God.

The "Great Mantra" is a call to connect with and to channel God's universal energy.

Om Namah Shivaya- With this mantra, we are bowing ("Namah") and paying respects to Shiva, who represents aligning with our "true Self", or "Shivaya".
This mantra is said to dissolve the ego and to bring us closer to realization.
TIBETAN BUDDSHISM
Om Mani Padme Hum- This mantra has become popular with spiritual practitioners in the west and is also the most widely used mantra in Tibetan Buddhism.

Adherents to Buddhism in Tibet chant this mantra to invoke feelings of compassion and blessings. It is believed that the "Om Mani Padme Hum" mantra contains in it all the teachings of The Buddha.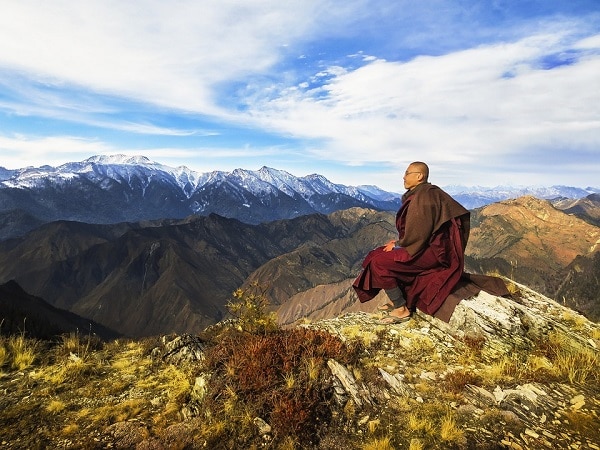 THERAVADAN BUDDHISM
Buddho- A Buddhist mantra used by monks and handed out to lay-people alike. Reciting this mantra is an effective way of getting the mind concentrated.

"Buddho" translates to "awake" and serves as a powerful reminder of our intentions and aspirations for practice, while purifying our mind.
Japa Meditation for Fertility
Many of the Hindu mantras mentioned above open us up to the universal creative energy and are used to increase fertility. A mantra not mentioned above, albeit a popular one that is often used in the aid of childbearing, is the one below.
Sa Ta Na Ma- This is one of the oldest recorded mantras. "Sa Ta Na Ma" is recited for its uplifting effect but is also a top-choice mantra prescribed to those wishing to bear a child.
In breaking down this mantra word-for-word we can see why.
"Sa"= birth, "Ta"= life, "Na"= death and transformation, and "Ma"= rebirth.
Japa Meditation for Manifestation
In Hinduism the two most important deities concerning wealth and prosperity are Lakshmi (who is "the goddess of wealth") and Lord Ganesha: the remover of obstacles whose devotees believe brings great wealth and abundance into their lives.
Any mantra that's devoted to either is believed to bring about manifestations and miracles in one's life.
Below are examples:
Om Gum Shreem Maha Lakshmiyei Namaha- A Hindu mantra that calls upon Lakshmi to remove obstacles to wealth, prosperity, and abundance.
Rinharta Ganapati Mantra- This mantra is also known as "The Giver of Wealth Mantra". Ganapati, also known as Ganesh (Lord Ganesha, the elephant deity) is believed to remove obstacles (both spiritual and physical) that are blocking us from success, wealth, and blessings.

The mantra is recited as such:
"Om Ganesh Rinam Chindi Varenyam Hoong Namah Phutt".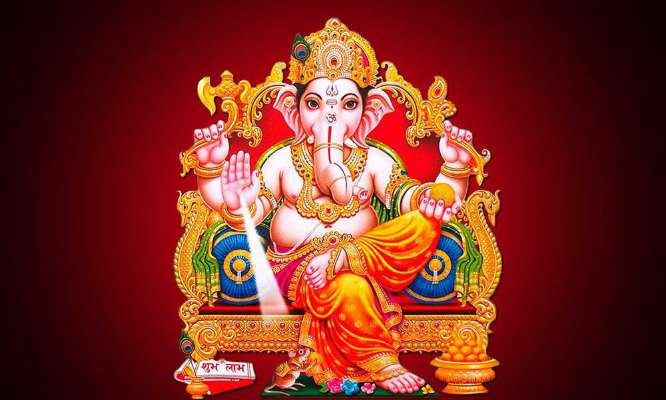 Japa Vs. Transcendental Meditation
When I speak about Japa people often ask me, "well, how does it compare to TM (or Transcendental Meditation)?". This is a fair question since both Japa and TM use mantra – with TM being such a popular form that's been boasted about by celebrities since the time of The Beatles.
But while Japa and TM both use mantra and have similar aims, there are key differences.
Japa is an ancient style of meditation, going back thousands of years. TM is modern, taking form in the 1950s. Japa is free, all you need is beads. TM doesn't use beads, but you do have to pay TM to receive a mantra. TM is organized, having members and centers across the world. Japa is only a meditation style, not a group or a sect.
How to Practice Japa Meditation
Once we have gotten ourselves a set of mala beads, we're ready, to begin with the practice.
We practice Japa by withdrawing from external sensory stimuli, going within, and focusing on our chosen mantra.
Keep in mind that with Japa there are no concrete rules. These are only instructions to serve as guides to help ensure that we receive the highest benefit from our practice.
Find a comfortable place to sit.

If available. The wonderful thing about Japa is that it can be practiced anywhere. Ideally, you are going to want to be comfortable so that you can focus on your mantra and not anything else.
Check my guide to best meditation cushions.

Sit cross legged with back erect.

Again, not necessary. Although, this is the traditional form of practice.

The reason we sit in this posture is to keep our minds clear and alert, allowing us to sit comfortably and undisturbed for longer periods.

(Placing your hands in a mudra is also optional).

Concentrate on the awareness of your breath.

It's commonplace to begin any meditation with breath concentration. We do this to still the mind and to calm the body before officially beginning our practice, a "warm-up" if you will.

We do our breath concentration for as long as we feel necessary.

Recite your manta.

Once we've chosen a mantra that we would like to work with, perhaps one that we feel particularly drawn to, we begin to recite it outload.

At first, we do this out loud until the mantra becomes softer and then silent in our minds.

It is understandable if your environment doesn't support you in chanting loudly. If you'd like, you can begin with saying the mantra quietly and softly.

Count mala beads.

We begin at one side of the guru bead (the largest bead), and with either our thumb or our middle finger (depending on which school you ask), we work our way around the mala heading clockwise.

Every time we touch a bead, we repeat our mantra. As soon as the mantra is recited (either verbally or mentally) we move on to the next bead. We do this until we've worked our way around the mala, back to the guru bead.

It's important not to pass the guru bead. Instead, if we wish to practice more Japa, we flip the mala around with our fingers making our way back around; touching each bead as we repeat our mantra.

We can do this as many times as we please. There is no such thing as too much or too little Japa.

Have fun with your practice.

We are only doing "general Japa", not observing any strict religious rules or guidelines. The more enjoyable you're able to make your practice, the apter you will be to come back to it and continue–making it a part of your daily life.
Final Thoughts
Japa meditation is a time-tested effective way to receive the benefits from a serious meditation practice with relative ease. It's loved by beginners because of its reliance on an external object that keeps us focused – and advanced meditators alike, due to the depths that the practice can take us.
This meditation technique is both a great starting point and an ending point. I highly recommend it to anybody considering meditation.