Page of Cups Tarot Card, in its core, usually represents the potential for emotional fulfillment and new relationships. This card is associated with the Water element, representing the Zodiac signs of Cancer, Scorpio, and Pisces, and its season is Summer.
Page of Cups Meaning
When drawing tarot cards, usually they are put in a vertical setting, spread on a timeline of the past, present, and future. In this kind of drawing, the Page of Cups may come up straight, as well as reversed. Some psychic readers do like to read reversed tarot cards. Some don't. Either way, the other tarot cards in the drawing will make up for the way the psychic readers conduct their readings because a Tarot Card deck is connected to the energy of the psychic reader, so it 'talks' to them.
Upright Position
Merging the qualities of "Page" and the qualities of the "Cups Suit," the Page of Cups card would represent:
| | |
| --- | --- |
| Being emotional | Wearing your heart on your sleeve |
| Letting your feelings show | Leading through your heart |
| Enjoying beautiful things | Finding guidance within, intuitive |
| A new love or renewal at love | Meeting someone, reunion |
| Building a stronger relationship | Losing formalities |
| Forgiving, apologizing | Mending broken things |
| Cherishing moments | Being taken care of |
Reverse Position
In a reverse position, the Page of Cups would mean precisely the opposite of its core qualities, bringing in the drawing:
| | |
| --- | --- |
| Childhood issues and trauma | Canceled events |
| A proposal getting refused | Being obsessed or jealous |
| An attention seeker | Ignoring your intuition |
| Being vindictive | Acting childish |
Horizontal Position
There are also spreads where the tarot cards pulled are placed on vertical as well as horizontal positions. If the Page of Cups would sit in a horizontal position, it advises you to listen to your intuition and not put much heart into the matter.
You may be someone who is usually led by their heart and intuition. Though they both can go against logic, your intuition is a more trusted guide than your heart, which may be emotionally more fragile and stop you from taking necessary steps or seeing the truth for what it is. You may have to stand up for yourself and decide what you truly want, by calculating the pros and cons and getting objective, rather than focusing on what you wish to and acting like a child when you don't get it. Things take time, and for most things, you have to work hard to get them and maintain them.
Page of Cups – One card pull [Yes or No]

One Card Readings are usually done when you need a fast, straight to the point answer, you wish not to see the future events or the past events, you just need a specific answer on the question, for a present situation that is bothering you. You shuffle the cards, then choose only One Card, or you read the One Card that falls out while you are shuffling. Whichever method you use to pull the card, listed below are some of the questions and answers you may get when you pull the Page of Cups.
Yes or No Answer
Upright Position: If you pull the card in an upright position, it means Yes.
Reversed Position: If you pull the card in a reversed position, it means No.
For a Yes or No answer, the Page of Cups represents Yes, as a card of the Cups Suit.
Page of Cups – Love and Relationships

The Page of Cups would signify that your relationship is still on its romantic phase, or you have found romance and intimacy with your partner again. It can also indicate a proposal, marriage, or children, depending on the status of your relationship. This card usually indicates an offer being made from a romantic partner or someone having romantic intentions towards you.
In a relationship that suggests that your partner or you want to offer something to the other. If it is not marriage or children, it can be a gift, or opening your heart more, sharing an important thing that you never shared before, offering more of yourself, etc.
How someone sees you or feels about you?
The answer would be they see you as their blessing. They have worked their way to the moment they are with you, and they may be ready to take this relationship to the next level. If you already feel like you have a family and children, yet they may want to offer vacation, or come in with a gift to mend broken things with you. They see you as someone who is led by their heart and emotions, which is a good thing because they know how to approach you when they understand how you emotionally process and react to situations.
Just starting dating?
If you have started dating this new person, the Page of Cups may indicate that they see you as someone with whom they would like to have a relationship with. They may be figuring out the way to propose to you because they see you as a romantic person and want to meet your romance expectations. This can also indicate that you have more than one suitor that wants you. It is on your own hands if you will accept the proposal or not.
What not to do?
In terms of what not to do, it would advise you to find your emotional stability if you feel you lack it. You should not expect everything from your partner. Sometimes you should be the one entertaining yourself, taking yourself on dates, or at the spa center.
You should be happy and content with yourself, and provide everything for yourself first before you expect them from your partner. The way you treat yourself is the way you teach others to treat you.
Reverse Position (Love and Relationships)
If you pull the Page of Cups, reversed, indicates that your relationship is disappointing you in some way. Maybe you expected more from your partner, but every day you see how childish they are, or how they want you to take care of everything.
It can also indicate that marriage or engagement may get canceled. You may need a more mature approach to the relationship, while the other is acting like a drama queen, and you cannot communicate your needs with them, or they seem not to understand you at all, or vice versa. This may be a phase, or this may be just who they are.
Page of Cups – Finance, Business and Career

In business and career, the Page of Cups may be a good omen that represents a job offer made to you. Though it usually indicates that you are a dreamer rather than a doer. This means that you spend a lot of time daydreaming and you may come up with great business ideas, but you tend to procrastinate a lot, postpone the work, not finding the will or inspiration to put your plan in action. You may also be dreaming about your perfect job or career and miss the opportunities presented to you because they do not match the expectations or dreams you have. You need to get to work.
What not to do?
The Page of Cups would advise you to stop daydreaming and refusing offers or opportunities coming your way just because they don't match precisely the dreams you have for yourself. You need to understand that every chance you get, is a stepping stone to the final goal you have put for yourself. Also, it advises you to stop procrastinating and stop waiting for that spark of inspiration or motivation, because you won't get anything done if you are always waiting to be in the right mood.
It is not how things work, and motivation does not last, that's why you need to work on your willpower and get things done. Come up with a list of to-do, divide your dream into simple tasks that you can tackle daily, and in no time, you will find yourself closer to your goals.
Reverse Position (Business and Finance)
In this case, it could indicate that you may not get the job you wanted or the opportunity you worked for. It can also suggest that you have been reckless or lacked integrity in your work, and now it is coming back to bite you. Regarding finances, it indicates that now is not the time to spend recklessly or buy things that fulfill your desires but not your needs.
You may be losing more money than you calculate, or you may delusion yourself into thinking you have enough money, but you are not saving any. You need to remember for the future, not just for today's needs and desires.
Page of Cups – Timing
When will something happen answer?

If it is a question that involves around the timing of an event and you pull the Page of Cups, this would mean that whatever you desire or wonder about will manifest slowly. Still, it will grow inflow, as a Water element indicates steady but assertive flowing movement.
How soon is that, it would be kind of complicated because it could mean Summertime, or that of a Zodiac Sign Season Cancer, Scorpio and Pisces.
The way you want to interpret this, is keeping in mind that whatever you are asking about is coming, slowly growing over time and becoming a steady flow of blessings. With the Cups Suit, the best way to go around figuring out the time would always be to think at least one later, and it would go something like this: If it is already Spring, your best bet would be around Scorpio season.
Page of Cups – The Message Answer

Sometimes, we don't have a specific question. We just want to know how our day will look like, or how we should approach the day ahead. This reading is usually done in the morning, so you form an idea of what that day will bring you.
Upright
The Page of Cups would foretell a day when you will feel more emotional than usual. You may be daydreaming a lot or focusing on your big dreams while postponing the work on your hands. It may also indicate a new suitor or a new offer coming to you.
Reversed
If you pull the Page of Cups in reverse, it indicates a day when you may find yourself a bit lost, lacking the support or motivation to push forward. It may come as a result of your procrastination when you had a deadline to meet or your childish way of communicating your needs that others don't feel like helping or supporting you today.
Page of Cups – Cards Combinations

In a psychic reading, at least six cards are drawn, and each tarot card's meaning is interpreted along with the other cards, always bearing in mind the first question upon which the reading is conducted and aims to give answers to. A psychic will see the tarot cards in a symbiotic relationship with one another, never try to read them one by one, but the whole drawing as a whole.
That's why it is essential to have a look at how the Page of Cups communicates with the other Tarot Cards. Since there are 78 Tarot Cards in a deck, we will have a look at how the Page of Cups would be interpreted and affect the outcome of the reading in the light of Suits.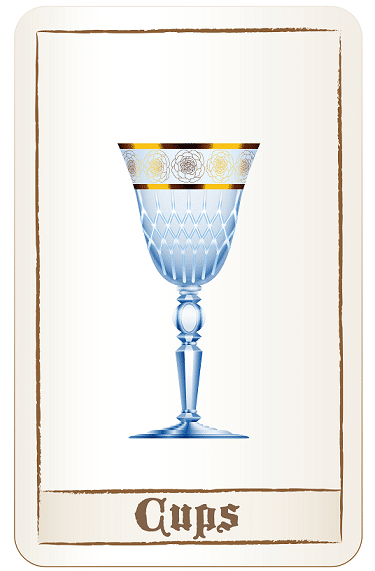 Interaction with the Cup Suits
The Cup Suits represent emotions, feelings, relationships, and contract-ships. This is a Suit associated with the Water element. If we were to draw the Page of Cups along with the Cup Suits, this is a spread that indicates marriage or a child coming in the family. It can also show a new romantic offer or a friendship reconciliation. This spread foretells news on the emotional and relations area, and it is up to you how you will react to this.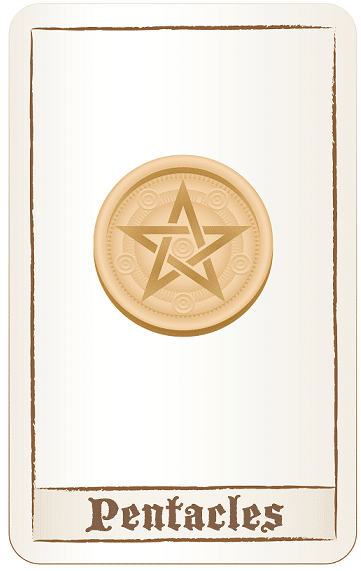 Interaction with the Pentacles Suits
The Page of Cups, along with another card of the Pentacles Suit, would foretell job and business bonuses or promotions. If you own your business, you may get a new business offer, or a new partner coming in with a deal that benefits you. If you are working a 9-5 job, it may indicate a promotion. It can also suggest that you are acting childish with your finances, spending recklessly, and fulfilling your immediate desires just like a child would act or ask for.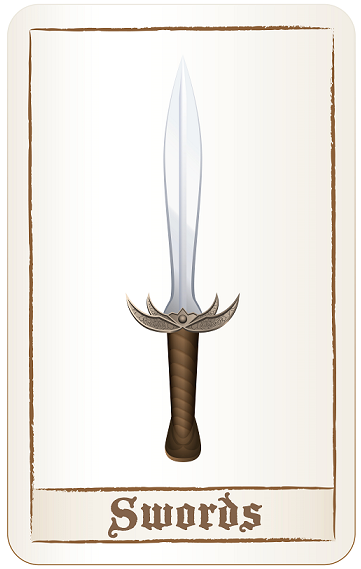 Interaction with the Swords Suits
The Swords Suit, along with the Page of Cups, is also an exciting drawing. The Swords Suit gets its share of being a negative suit. This spread would indicate that some past issues or heartache are burdening you, but still, you choose to move on and meet things with a smile on your face. It can also indicate that you are ignoring your problems and you are wanting to forget them by dating another person, or finding a new hobby, just to cover up your issues and act like they are not there.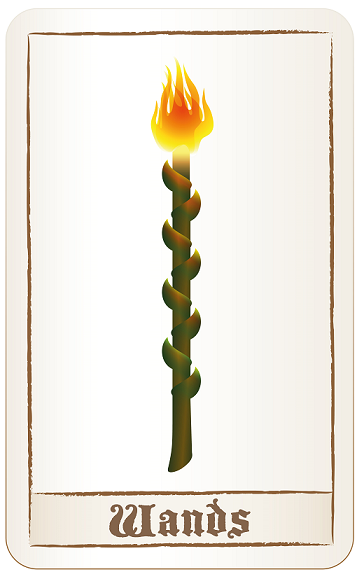 Interaction with the Wands Suits
The Page of Cups and the Wands Suit is a combination that foretells you may be getting an offer soon, be it a job offer, a romantic proposal, a traveling offer, etc. This doesn't necessarily mean you will accept it, but this spread indicates that there is news coming to you soon. Whatever you are being offered is an excellent opportunity for you, but it is on you to decide whether it is better than what you already have if it is worth taking a risk.
Overall, the Page of Cups, either by itself or pulled in a tarot card draw, is a card of releasing burdens, moving forward, letting your heart guide the way, getting many proposals, and offers whether in a romantic or business aspect.