Page of Swords Tarot Card, in its core, represents a potential for decisiveness and being daring. This card is associated with the Air element, representing the Zodiac signs of Gemini, Libra, and Aquarius, and its season is Winter.
Page of Swords Meaning
When drawing tarot cards, usually they are put in a vertical setting, spread on a timeline of the past, present, and future. In this kind of drawings, the Page of Swords may come up straight, as well as reversed. Some psychic readers do like to read reversed tarot cards. Some don't. Either way, the other tarot cards in the drawing will make up for the way the psychic readers conduct their readings because a Tarot Card deck connects to the energy of the psychic reader, so it 'talks' to them.
Upright Position
Merging the qualities of "Page" and the qualities of the "Swords Suit," the Page of Swords card would represent:
| | |
| --- | --- |
| Analyzing a problem | Using logic, reason |
| Strategizing a plan | Thinking everything through |
| Being truthful, stop deceiving | The truth coming out, breakthrough |
| Acting honestly, clearing up confusion | Facing the facts, speak directly |
| Exposing what is hidden | Make the wrong right |
| Acting ethically, fair | Accepting responsibility |
| Refusing to be discouraged | Facing problems, keep trying |
| Coming out of depression | |
Reverse Position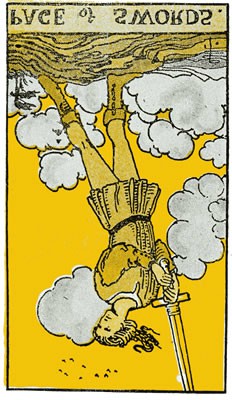 In a reverse position, the Page of Swords would mean precisely the opposite of its core qualities, bringing in the drawing:
| | |
| --- | --- |
| Being deceiving | Lying on purpose |
| Hiding facts or the truth | Disappointing news |
| Having your head in the clouds | Being cold and sarcastic |
| Playing mind games | Not speaking out |
| Lack of education | Cynical and malicious |
Horizontal Position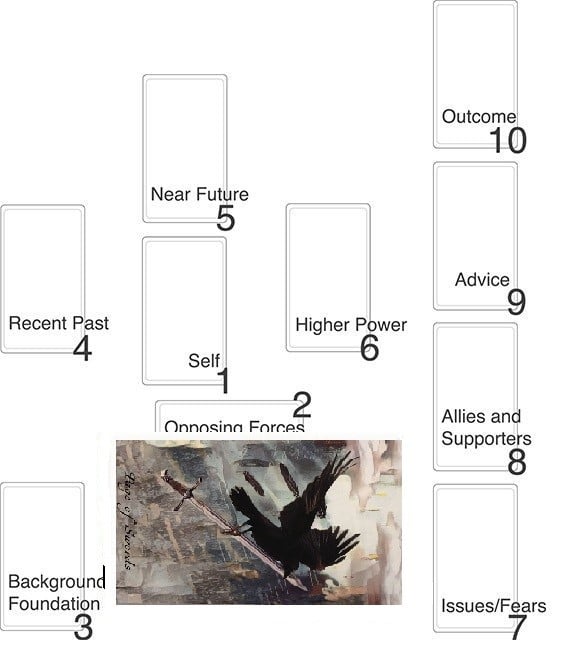 There are also spreads where the tarot cards pulled are placed on vertical as well as horizontal positions. If the Page of Swords would sit in a horizontal position, it advises you should be true to yourself and others. Someone is looking for the truth and the real facts, and you should speak up and clear the confusion.
If it serves you in a business situation to play mind games with your business partners, you should consider them wise enough to figure it out. They may already hold the information they need, so the only thing you will reach is a failure and ruined reputation. If there is a confusion cloud in your relationship about your whereabouts or your true feelings, you should clear the air if you want to cherish the relationship. At this point, it would be the best step for you to come clear.
Page of Swords – One card pull [Yes or No]

One Card Readings are done when you need a fast, straight to the point answer, you wish not to see the future events or the past events, you just need a specific answer on the question, for a present situation that is bothering you. You shuffle the cards, then choose only One Card, or you read the One Card that falls out while you are shuffling. Whichever method you use to pull the card, listed below are some of the questions and answers you may get when you pull the Page of Swords.
Yes or No Answer
Upright Position: If you pull the card in an upright position, it means definitely No.
Reversed Position: If you pull the card in a reversed position, it means there is a chance of Yes, but you are delusional about the real value of it.
For a Yes or No answer, the Page of Swords represents Yes, as a card of the Cups Suit.
Page of Swords – Love and Relationships

The Page of Swords in a relationship reading indicates that you and your partner may have been fighting a lot over petty arguments. You should stand your ground, but you should not turn every single thing into a fight. It could also mean that there will be a breakthrough in a particular situation or question you have been thinking about.
Maybe it is about your partner's true intentions or the facts of a matter that has been worrying you. This card foretells the truth will come to light, and you or your partner will try to make things right again.
How someone sees you or feels about you?
The answer would be they may see you as someone that even though it is very logical and analyzes a situation and doesn't put up a fight on vain, sometimes you may lose yourself in the problem and create a toxic environment for nothing.
They may also see you as someone honest, you know what you want, and you are not afraid to speak your mind, be truthful and try to be the best you can for both of your sake and the relationship's sake. They value this part of you, and even though sometimes you may make it hard to talk to, they know at least they can trust you.
Just starting dating?
If you have started dating this new person, the Page of Swords indicates that your person may see you as someone cold. Still, as they get to know you, they see that you are pretty outgoing, very understanding, open-minded, analytical, and someone that can't be fooled. They may feel judged by the way you bluntly express your likes or dislikes, but honesty goes a long way because they know what to expect from you and a relationship with you. It can also foretell a possible relationship starting for both of you.
What not to do?
It advises you to be honest about your truth, be it about your intentions, feelings, or whereabouts. You are not reporting to the other, but it shows you respect them and you want them to support you, as you want to support them. The truth may hurt, but it is better than to deceive the other and then break it off unexpectedly. It also reminds you to analyze your partner's behavior and intentions, because they may be hiding something from you, and their behavior and patterns will give you the answer.
Reverse Position (Love and Relationships)
If you pull the Page of Swords, reversed, it is an indicator that you or your partner is playing mind games with each other because you want to hide some facts or your real feelings from each other. It can also foretell betrayal or cheating. You are not truthful and honest with each other, and you may still be dealing with baggage from the past. You may have turned cold, speak in malicious ways, or just stop communicating with the other in a passive-aggressive manner.
Page of Swords – Finance, Business and Career

In business and career, the Page of Swords indicates that you may have a breakthrough in your career or financial situation. It suggests that you are intelligent, ambitious, and full of ideas or creative ways to raise your income, multiply your streams of income and make a better living for yourself and your close circle or family.
It can also indicate that you are enrolling yourself in an education system for a degree, knowledge, or experience. If you are looking for a new job, the Page of Swords is a good omen as it foretells new opportunities and getting accepted at the job you want.
What not to do?
The Page of Swords advises you to educate yourself more on financial matters. You may have good ideas on how to make more money, but lacking the information on how to work on your taxes, how to approach a particular investment, etc., will put a strain on your finances. You may make a lot of money, and just as you earn it, you spend it, so you keep running in the same place and never build a more significant net worth.
Reverse Position (Business and Finance)
In this case, it indicates that you can't make up your mind about your career or which opportunities to follow. You may have the desire and the will to work, but you lack the experience to decide what is best for you or where you may find yourself more. You can add to the experience by starting to apply for jobs and work from there. If you can't choose a career or an education, then you may need to analyze your passions, hobbies, your family circle, what you dislike, etc. You may even be trying to seize all opportunities that come your way and lacking the time and energy. You let them all pass by.
Page of Swords – Timing
When will something happen answer?

If it is a question that involves around the timing of an event and you pull the Page of Swords, this would mean that whatever you desire or wonder about will manifest, but it will take time, as an Air element indicates movement, and a swift one.
How soon is that, it would be kind of complicated because it could mean Wintertime, or that of a Zodiac Sign season Gemini, Libra, or Aquarius.
The way you want to interpret this is to keep in mind that whatever you are asking is coming, though it could happen in a breeze or not stand for long.
With the Swords Suit, the best way to go around figuring out the time would always be to think at least one later, and it would go something like this: If it is already Winter, your best bet would be next month or around Aquarius season.
Page of Swords – The Message Answer

Sometimes, we don't have a specific question. We just want to know how our day will look like, or how we should approach the day ahead. Do this reading in the morning, so you form an idea of what that day will bring you.
Upright
The Page of Swords would foretell a day when you must be honest about a situation. You may also need others to be honest with you, or you may find yourself seeking the truth of the matter. Whatever it is, you will have an answer.
Reversed
If you pull the Page of Swords in reverse, it indicates a day when you may be confused about an issue or what you want to do about something. You may overthink your decisions or your situations to the point that you don't know what to do anymore. If this is the case, you should sit it out.
Page of Swords – Cards Combinations

In a psychic reading, there are at least six cards drawn, and each tarot card's meaning is interpreted along with the other cards, always bearing in mind the first question upon which the reading is conducted and aims to give answers. A psychic will see the tarot cards in a symbiotic relationship with one another, never try to read them one by one, but the whole drawing as a whole.
That's why it is essential to have a look at how the Page of Swords communicates with the other Tarot Cards. There are 78 Tarot Cards in a deck. We will have a look at how the Page of Swords would be interpreted and affect the outcome of the reading in the light of Suits.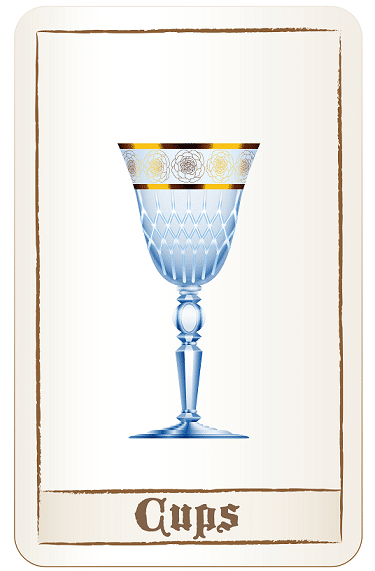 Interaction with the Cup Suits
The Cup Suits represent emotions, feelings, relationships, and contract-ships. This suit is associated with the Water element. If we were to draw the Page of Swords along with the Cup Suits, this would indicate that you may come to know some hidden truth in your relationships, friendships, or family issues. It can also suggest that someone close to you will come with some information or be frank with you.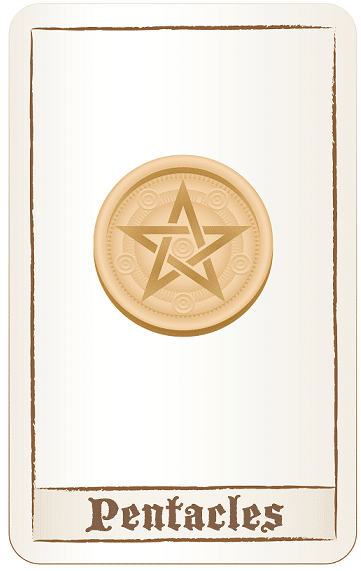 Interaction with the Pentacles Suits
The Page of Swords, along with another card of the Pentacles Suit, would bring attention to financial matters and business situations. This spread indicates that you will have a breakthrough and make progress on your career, job, or your own business. An idea of yours may start a new wave of income for you. You may also receive a promotion.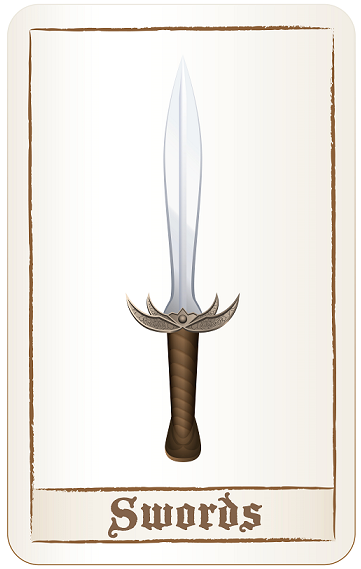 Interaction with the Swords Suits
The Swords Suit, along with the Page of Swords, is also an exciting drawing. The Swords Suit gets its share of being a negative suit. This spread would indicate that you have gone through some dark times, or you have had to deal with some important but difficult issues. This spread indicates that someone will help you shed light on the past, on some truth, and you will make it out of these dark times, all confusion cleared.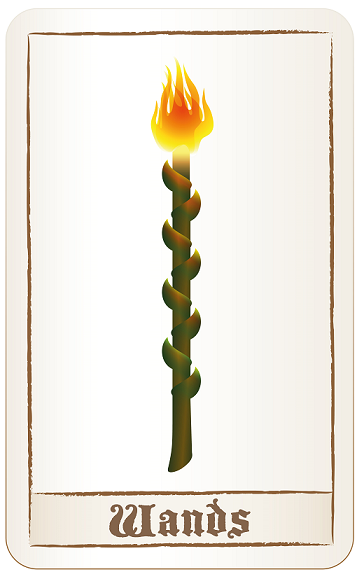 Interaction with the Wands Suits
The Page of Swords and the Wands Suit is a combination that foretells action that may confront denial, refusal, or failure. This spread foretells that you will finally decide on the education or career you want to follow, a job opportunity, a business deal, or a relationship issue. It is a matter that you have contemplated and discussed upon for a long time, and now you will have all the mental clarity you need to make a decision.
Overall, the Page of Swords, either by itself or pulled in a tarot card draw, is a card of decisions, truth, information, honesty, and break through the mental fog.