Colors can have a big influence on our moods and even our actions. Each hue is said to have its own influence, but how each color makes you feel depends on your experience and society. Purple is a color that can evoke a wide range of emotions, sentiments, and thoughts.
Your favorite color can say a lot about you, on matters of how you like to approach life, what you think of yourself, what your soul craves for, your attitude, etc. People can even think of a color to associate with you, when they think of you, which translates to how they view you.
If your favorite color, or the color that people associate with you is Purple, this is how they see you:
Noble
Powerful
Royalty vibes
Wise
Luxurious
Unlimited
Intuitive
Unique
Avant-garde
Imaginative
Mysterious
If you would like to be associated, or perceived as having these traits, you should wear purple. However, keep in mind, that any —– use of color, can actually cause a disbalance in your life, and your own self.
Purple Color Psychology
Purple is a color associated with monarchy and prosperity. Creating dyes to color fabric in ancient times needed a lot of time and money, especially for certain colors. Purple is a rare color in nature, so the resources needed to make a purple dye were more difficult to come by and more expensive.
The original reason for these links with royalty was because the Phoenician purple dye used in ancient times was incredibly scarce and expensive. These connections with opulence and privilege still exist today. Purple dye was first created by boiling snails in lead vats. Thousands of snails were used to create minuscule amounts of the valuable and expensive pigment.
This relationship with monarchy was not limited to antiquity. We have noticed the Purple Robe of Estate worn by Queen Elizabeth II on her walk back to Buckingham Palace after her crowning in 1953.
Purple Day, which takes place on March 26 every year, was established in 2008 to raise awareness of epilepsy.
The purple gemstone amethyst gets its name from the Greek "a methystos," which means "not drunk." If the gemstone was kept under the tongue while drinking wine, it was said to safeguard against intoxication.
Spiritual Meaning of Purple
Purple is also associated with spirituality and wisdom. Its uncommon and enigmatic nature may make it feel linked to the unknown, supernatural, and divine.
Purple reflects the future, vision, and dreams, while spiritually relaxing the emotions. It helps us to develop psychic abilities and spiritual enlightenment while also keeping us grounded. Purple is associated with the fantasy world and a desire to escape from the realities of reality. It's the daydreamer's way of escaping reality.
Purple comes in a variety of colors, each with its own spiritual meaning. Light purples, for example, are connected with romantic, lighthearted energies, whilst darker tones can signify melancholy and frustration. Purple is connected with death and grief in several parts of Europe.
What your color of choice means regarding your Personality?
Purple-obsessed people are personable and empathetic. They have a sense of authority and solidity, as well as a natural intensity and authenticity that sets them apart from the crowd.
You're more likely to be an introvert than an extrovert. And, despite the fact that you are quiet, you are a thoughtful individual with a strong sense of self. You prefer being alone and place a high emphasis on individualism. Purple indicates that you are sympathetic and supportive. You may enjoy alone, but you will always help a friend in need.
You have a psychic tendency and an intuitive soul. Spiritual development and the occult seem to pique your interest. You're not the type to be concerned about fitting in. You even enjoy the unusual, yet this may give you an inflated sense of self-importance. People may regard you as arrogant and pretentious as a result of this.
Those in your social circle are inspired by your inventive ideas. You're the optimistic daydreamer who goes into the future, always to a better one. Purple as a personality color indicates that you are innovative and creative. You are the visionary soul who produces and innovates in all forms of art.
Symbolism of Purple Color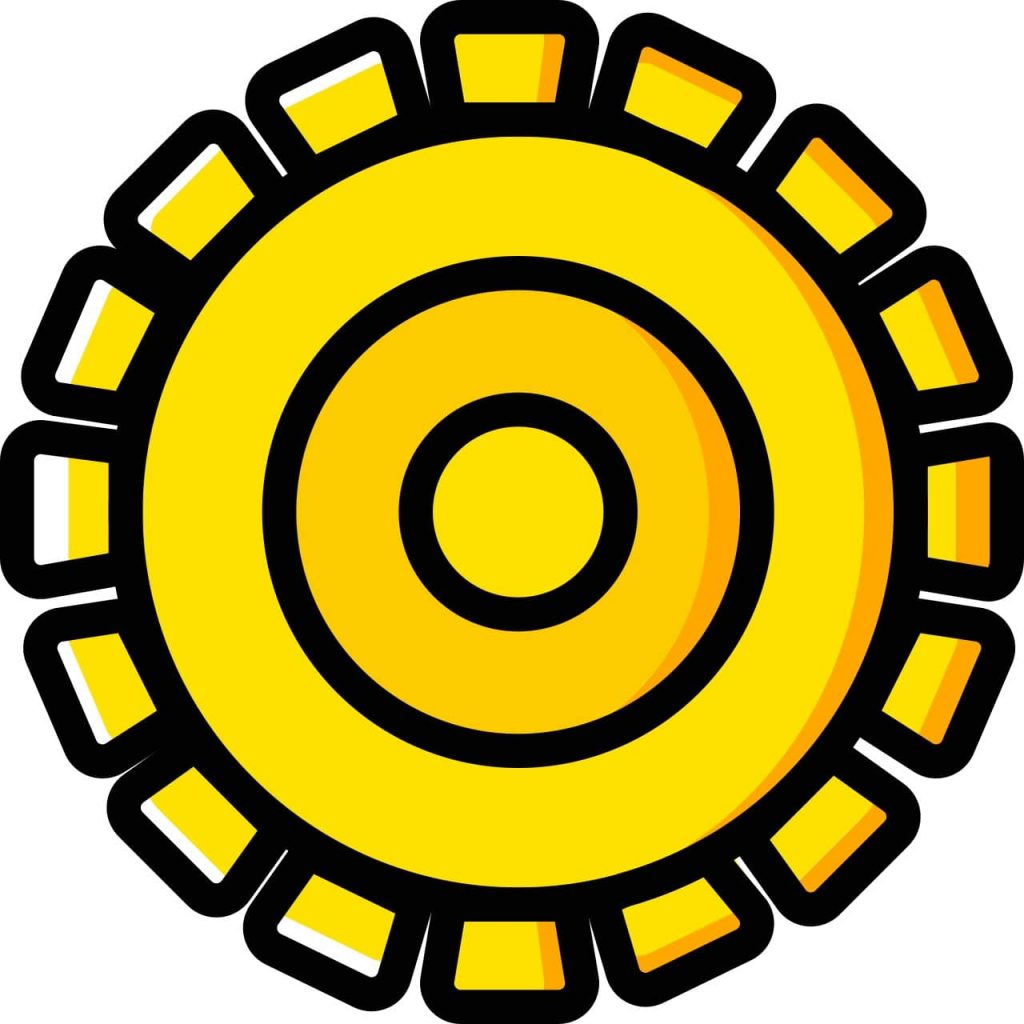 Purple is a happy color, with a whimsical and lively feeling about it. It conjures up visions of a fantastic world and an escape from reality. Purple is a declaration of independence because it is not a basic, primary color, and it is often associated with the fusion of the mundane and the inventive. Purple is also connected with bravery, and members of the military who are injured in the line of duty are awarded the Purple Heart. Purple is used professionally to indicate high value and ambitious ambitions.
On the other hand, Purple is an insecure, non-traditional hue since it is balanced between red and blue. Purple can evoke sentiments of arrogance and condescension in those with more democratic sensibilities, and it can also evoke feelings of grandeur and formality in those with more democratic sensibilities. Purple can be unsettling when utilized un-professionally.
How will Purple affect your mood and manifestations?
Purple fosters creative initiatives and looks for inspiration and originality in its work. It prefers to be distinct, individual, and self-contained, rather than blending in with the mundane. Purple and its mystery, inspire artists, musicians, writers, poets, and psychics alike.
Purple is the color of the humanitarian, someone who uses their superior judgment to help others. Purple may accomplish a lot for people who are less fortunate by combining insight and power with empathy and humility.
Purple encourages mental and emotional equilibrium, contributing to mental balance and stability, peace of mind, and a link between the spiritual and physical worlds, between thought and activity. Meditation is aided by the color purple.
However, purple can also have negative effects, especially if it is used often, and with a lack of mindfulness. It can create feelings of being corrupt, arrogant, impractical, or immature, in yourself, and in the way that others perceive you.
How to use Purple in your everyday life?
Relationships

If your relationship has hit a rough patch, or you want your partner to change their perception of you, you can incorporate more purple in your life. Purple will give the impression that you are someone in control of your life, very secure in yourself and in your relationship, while also being fun and open to new things. You don't have to wear purple everyday, that would be too much, and it would have a negative effect in the long run. However, you can start wearing jewelries one day, a scarf the next, or even buy some purple flowers, or crystals to set in your environment.
Finance

In the financial realm, wearing purple gives the impression of a powerful, royalty person. People will perceive you as someone who holds the power, and in the business environment they will be tempted to listen to your every word, as well as see you with "new eyes", because purple attracts quite the attention. Maybe it won't be the perfect color to wear in a job interview, because the boss, or whoever is interviewing you, may feel like they are competing against you, or that you have over-throned them. However, is a good color to wear once in a week in a job environment, and excellent if you have your own business, to remind people who is the boss, and that you know the power you have, and how to exert it.
If you work in the fashion industry, purple heightens the glamour of people. It also enhances the creativity, and it is often used to define quality of the products. Purple is also used to attract a younger audience, and it denotes excellence in quality of service and products.
Spirituality
Purple is the ultimate color of psychic power. It is said that where you find a house with a purple door, that is where a witch (wise one) lives. If you want to engage more with your spiritual side, you can light a purple candle, or a white one surrounded with purple crystals, rocks or flowers, with the intention to elevate your spirit. You can also use purple to enhance your psychic abilities, or see through people's true intentions.
Purple Crystals and their benefits
Purple Agate – Purple Agate also has a cleaning effect on the respiratory system, bringing mild vigor to the lungs and blood vessels and ensuring that each breath is accompanied with a beautiful release. Purple Agate's delicate bands, soft purple tones, and dazzling high energy are also thought to fight off negative energy.
Amethyst – Purple power is associated with amethyst crystals. These jewels come in a range of colors, from rich wine-colored seas to soft lilac and lavender. Amethyst is a stone that can be found in the hands of almost any healer. It's adored for its ability to bring serenity and spirituality into one's life. It helps the mind stay immersed in clarity and free of tension and headaches by deepening dreams, aiding sleep, and helping the mind stay soaked in clarity and free of stress and headaches. Amethyst helps to smooth out any tensions. It keeps you calm and balanced, preventing you from succumbing to emotional overwhelm.
Lepidolite – Lepidolite opens your heart and crown with its high vibrations and celestial energy. It's known as the stone of change because of its calming energy, which clears the way and brings you out of dark regions. Many of us resist change in our lives because we are afraid of the unknown. However, with Lepidolite at your side, you feel centered and stable enough to take on any problems that come your way.
Sugilite – Sugilite strengthens psychic connections, imbues every decision with the gleam and certainty of intuition, and activates all of the higher chakras. Sugilite is a state of mind. It urges you to notice and foster the spiritual skills of knowledge, forgiveness, and love. It wants you to heal every nook and cranny of your existence, but it also wants that trip to be kind and a quest that leads you closer to your most genuine self.
Wearing gemstone jewelry or keeping crystals close to your skin is one of the finest ways to say yes to all that purple energy. Because crystals interact with vibrational energy, keeping them on your skin gives them unrestricted access to synchronize your own vibrations with theirs. When these crystals are close by, your vibrations can naturally rise. Without our knowledge, crystals perform a great deal of work. They create protective force fields, cleanse the aura, release stagnant energy, and maintain the balance of your body, mind, and spirit.