Seven of Swords Tarot Card in its core represents lies, ill-willed behavior, escaping from responsibilities, and consequences of your actions. This card is associated with the Air element, representing the Zodiac signs of Gemini, Libra, and Aquarius, and its season is Winter.
Seven of Swords, being the seventh card of the Swords Suit, carries all the qualities of number 7. In a psychic reading would be translated to changing course, discipline, patience, work ethic, struggle, asking for trust and commitment, thinking long term, faith, reflection, understanding, wisdom.
Seven of Swords Meaning
When drawing tarot cards, usually they are put in a vertical setting, spread on a timeline of the past, present, and future. In this kind of drawings, the Seven of Swords may come up straight, as well as reversed. Some psychic readers do like to read reversed tarot cards. Some don't. Either way, the other tarot cards in the drawing will make up for the way the psychic readers conduct their readings because a Tarot Card deck connects to the energy of the psychic reader, so it 'talks' to them.
Upright Position
Merging the qualities of number "Seven" and the qualities of the "Swords Suit," the Seven of Swords card would represent:
| | |
| --- | --- |
| Being deceived, betrayed | Being manipulated |
| Someone is hiding the truth | Running away from responsibilities |
| Being sneaky | Procrastinating |
| Feeling you need no one | Avoiding obligations |
| Being a lone wolf | Covering tracks, lying |
| Someone is two-faced | Stealing, covering tracks |
| Hiding hurtful secrets | Hidden dishonor |
Reverse Position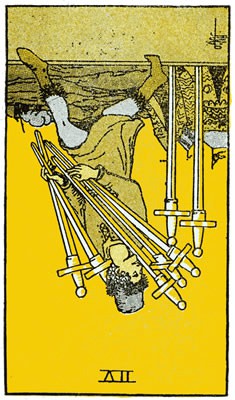 In a reverse position, the Seven of Swords would mean precisely the opposite of its core qualities, bringing in the drawing:
| | |
| --- | --- |
| A lie is revealed | Pathological liar |
| Serial cheater | Being outsmarted |
| Conscience kicking in | Running from consequences |
| Ignoring warning | Having no backbone |
| Stealing credit of other's work | |
Horizontal Position
There are also spreads where the tarot cards pulled are placed on vertical as well as horizontal positions the Seven of Swords would sit in a horizontal position, it advises you to check your closed ones and your business deals.
The enemy may be masquerading as a friend that supports you and to whom you confess your issues and your secrets, but then you realize that your secrets are being told and gossiped about in other circles. They are not only sneaky but also they want to sabotage you. Also, your business partners or coworkers may appear friendly to you, but they are talking behind your back and ruining your reputation. If you see things falling apart around you, these may be the reason.
Seven of Swords – One card pull [Yes or No]

One Card Readings are done when you need a fast, straight to the point answer, you wish not to see the future events or the past events, you just need a specific answer on the question, for a present situation that is bothering you.
You shuffle the cards, then choose only One Card, or you read the One Card that falls out while you are shuffling. Whichever method you use to pull the card, listed below are some of the questions and answers you may get when you pull the Seven of Swords.
Yes or No Answer
Upright Position: If you pull the card in an upright position, it means definitely No.
Reversed Position: If you pull the card in a reversed position, it also means No, but you will learn a hidden truth.
For a Yes or No answer, the Seven of Swords represents Yes, as a card of the Cups Suit.
Seven of Swords – Love and Relationships

The Seven of Swords in a relationship reading it is one of the worst omens for your relationship because it indicates someone that is emotionally and mentally abusive, hiding from you, talking bad about you behind your back, cheating on you, and throwing you under the bus. Though they may seem lovely, kind, and nurturing the emotional manipulation is there, and you can feel the deception because every small fight, discussion, or an expression of feelings, trigger something in you.
Sometimes, it is not your partner that is cheating on you, or they may be deceiving you about the way they truly feel being in a relationship with you. Still, it can also indicate that there is a third party that wants to sneak into your relationship.
How someone sees you or feels about you?
The answer would be they think you run from the consequences of your actions, or you try to justify yourself and manipulate the facts to the extent that you need so your partner will not figure out the lies. They may also feel you are hiding the truth about something, be it another person, your real feelings, trauma from the past, ill will by family members, etc.
They may be continually analyzing your behavior, double-checking the red flags, contemplating if they should believe you, and forever being in a state of doubt. The trust is lost and may take a whole lot of work and time to start building it up again.
Just starting dating?
If you have started dating this new person, the Seven of Swords indicates that your person is not someone to be trusted, or at least is someone that may offer you real support on financial issues. Still, on relationship issues, they won't be committed. They see you as someone mysterious that hides a lot behind their eyes, smile, and manners but doesn't like to reveal much of themselves. On the bright side, they may see you as someone wise and street-smart.
What not to do?
In terms of what not to do, it advises you to value your relationship, your partner, and yourself. If you don't, then why stay in a relationship that is hurting all parties involved, when you can always head out. You don't need to hide your true feelings about your partner because you are not only deceiving them, but worst of all, you are fooling yourself.
If you catch yourself being sneaky around your partner, trying to hide the truth or telling white lies not to upset your partner or cause more conflict, you should ask for help or break it off, because that's a toxic relationship and you can't walk on eggshells all your life.
Reverse Position (Love and Relationships)
If you pull the Seven of Swords, reversed, it is also a bad omen because it indicates that at some point in the relationship, you or your partner have cheated on each other or lied about serious stuff. Although the lies may come to light, it may happen on different occasions. Maybe the cheater will start to feel their conscience kicking in and wanting to come clean about deceiving the other.
Maybe they will trip themselves, share too much, or the truth may slip through their lips. Perhaps the other partner will catch the cheater on the action. On the good omen, it could indicate that the third party that wanted to ruin your relationship will get exposed for who they are. It is your own choice what you want to do with your partner or your relationship.
Seven of Swords – Finance, Business and Career

In business and career, the Seven of Swords indicates that there is some deceit going on in your work environment. Your colleagues may be undermining you, purposely spreading lies about you or twisting facts in front of you, and also trying to sabotage you by stealing your work and credit themselves.
It could also indicate that you are the person doing the manipulation, tricking others and telling parts of the truth, for you to win a better position, get your business partners to sign the contract you're offering, and overall making advancements for yourself.
What not to do?
The Seven of Swords may advise you to use your strengths and adapt to situations, be more flexible, act faster, and apply your wisdom and experience in your project management and application. If this is your first job and you lack experiencing working with colleagues who try to push you around, then you should pay attention to how they treat others, what is the way they lay their tricks, who would you befriend, how they go about pulling off a great project, etc.
Reverse Position (Business and Finance)
In this case, it indicates that whoever has been trying to ruin your reputation, betray your trust and spread gossip about you or sneak into your project group to ruin your work, will come forward, either by admitting their wrongdoings, or because they'll get caught. Regarding finances, it may indicate you have been manipulated into accepting dodgy deals, or you may have your possessions stolen.
Seven of Swords – Timing
When will something happen answer?

If it is a question that involves around the timing of an event and you pull the Seven of Swords, this would mean that whatever you desire or wonder about will manifest. Still, it will take time, as an Air element indicates movement, and a swift one.
How soon is that, it would be kind of complicated because it could mean Wintertime, or that of a Zodiac Sign season Gemini, Libra or Aquarius.
It would also be counted in months, or around the 7th, 16h, 25h of a month.
The way you want to interpret this is keeping in mind that whatever you are asking about is coming, though it could happen in a breeze or not stand for long.
With the Swords Suit, the best way to go around figuring out the time would always be to think at least one later, and it would go something like this: If it is already Winter, your best bet would be next month or around Aquarius season.
Seven of Swords – The Message Answer

Sometimes, we don't have a specific question. We just want to know how our day will look like, or how we should approach the day ahead. Do this reading in the morning, so you form an idea of what that day will bring you.
Upright
The Seven of Swords would foretell a day when you may find yourself trying to push your way through by lying, manipulating, or holding onto the truth that no one else knows.
Reversed
If you pull the Seven of Swords in reverse, it indicates a day when you may decide to be honest and share a secret that has burdened you for some time, or it may indicate that a liar will be stopped in their tracks.
Seven of Swords – Cards Combinations

In a psychic reading, at least six cards are drawn, and each tarot card's meaning is interpreted along with the other cards, always bearing in mind the first question upon which the reading is conducted and aims to give answers. A psychic will see the tarot cards in a symbiotic relationship with one another, never try to read them one by one, but the whole drawing as a whole.
That's why it is essential to have a look at how the Seven of Swords communicates with the other Tarot Cards. There are 78 Tarot Cards in a deck. We will have a look at how the Seven of Swords would be interpreted and affect the outcome of the reading in the light of Suits.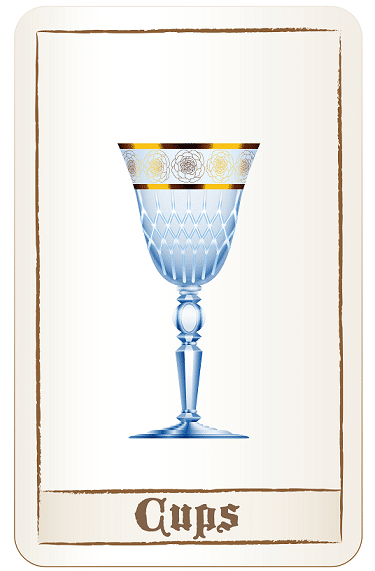 Interaction with the Cup Suits
The Cup Suits represent emotions, feelings, relationships, and contract-ships. This suit is associated with the Water element. If we were to draw the Seven of Swords along with the Cup Suits, this would foretell that you are having problems in your emotional area, in your relationships or relations with your closed ones. It may come as a result of them hiding the truth from you, or you being sneaky around them because you don't want them to know what you're doing, or because you just don't trust them.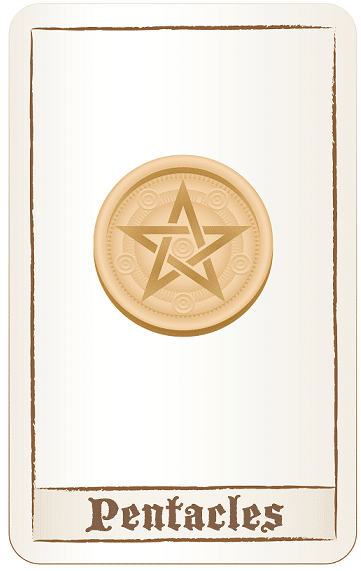 Interaction with the Pentacles Suits
The Seven of Swords, along with another card of the Pentacles Suit, would bring attention to work and financial issues. This spread would indicate that there are dodgy deals and possibly criminal activities going on just under your nose, or you may be the ones laying some tricks. The whole purpose is to gain a better status, step up the ladder of success and social status, be recognized by many others on your profession, or just gain fame and followers as fast as you can.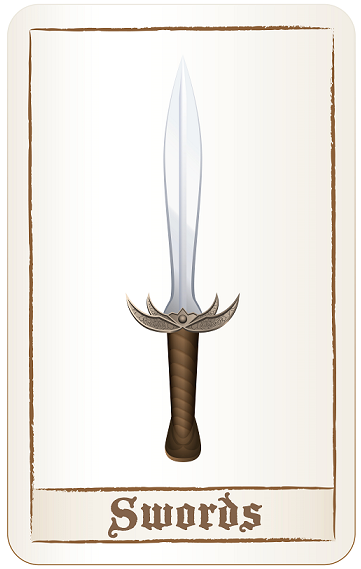 Interaction with the Swords Suits
The Swords Suit, along with the Seven of Swords, is also an exciting drawing. The Swords Suit gets its share of being a negative suit. This spread would indicate that you have reached a low point in your life, which may not be entirely your problem, but you are the one that needs to find a solution. These problems may have come as a result of other's wrongdoings. Also, you don't feel quite like dealing with them, so you will possibly find the most comfortable way to escape your responsibilities.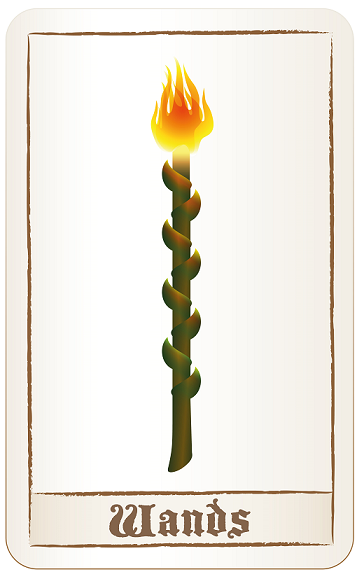 Interaction with the Wands Suits
The Seven of Swords and the Wands Suit is a combination that foretells action that may be cut short as a result of manipulation and deception. It may be you the one who makes choices that benefit only you and hurt others or may be others who sneak into your projects, find a way to contact your business partners, and ruin your projects. It can also happen in a relationship, if you have finally chosen between two lovers, the one you want, and that one happens to cheat on you down the road, or you find out you have been the side-lover all this time.
Overall, the Seven of Swords, either by itself or pulled in a tarot card draw, is a card of deception, lies, cheating your way through, sneaking in the night, running away from responsibilities and consequences.