Six of Cups Tarot Card in its core represents the past coming back to you and also see the past better than it was. This card is associated with the Water element, representing the Zodiac signs of Cancer, Scorpio, and Pisces, and its season is Summer.
Six of Cups, being the fifth card of the Cups Suit, carries all the qualities of number 6, which in a psychic reading would be translated to reciprocated feelings, advancement, satisfaction, excitement, relax at the moment, reward, success, problem solving mindset, harmonious environment.
Six of Cups Meaning
When drawing tarot cards, usually they are put in a vertical setting, spread on a timeline of the past, present, and future. In this kind of drawing, the Six of Cups may come up straight, as well as reversed. Some psychic readers do like to read reversed tarot cards. Some don't. Either way, the other tarot cards in the drawing will make up for the way the psychic readers conduct their readings because a Tarot Card deck is connected to the energy of the psychic reader, so it 'talks' to them.
Upright Position
Merging the qualities of number "Six" and the qualities of the "Cups Suit," the Six of Cups card would represent:
| | |
| --- | --- |
| Applying goodwill | Being kind, sharing |
| Receiving a gift | Enjoying blessings |
| A time of innocence, blissfully unaware | Feeling content, clear conscience |
| Having simple joys | Nostalgia, childhood |
| Being carefree, playing | Having babies |
Reverse Position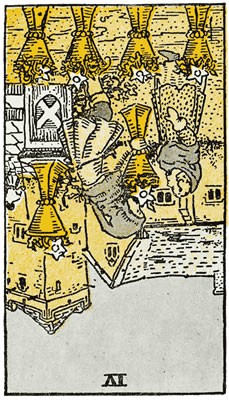 In a reverse position, the Six of Cups would mean precisely the opposite of its core qualities, bringing in the drawing:
| | |
| --- | --- |
| Letting go of the past | Resolving childhood trauma |
| Lack of creativity | Maturity |
| Losing innocence or being stolen from you | Seeing the past better than it was |
| Leaving home | |
Horizontal Position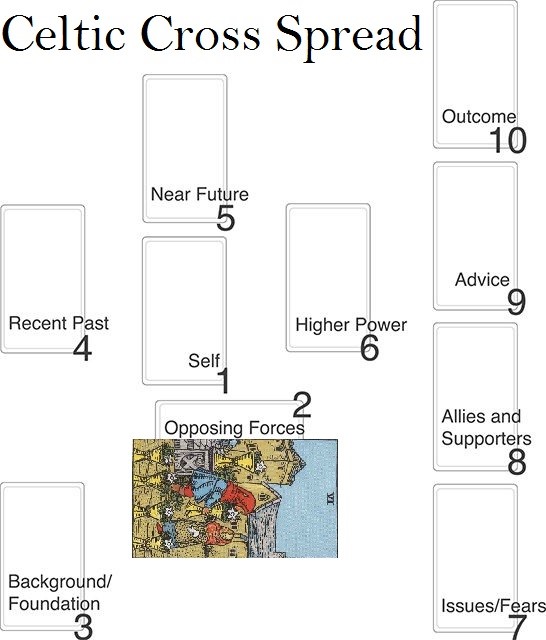 There are also spreads where the tarot cards pulled are placed on vertical as well as horizontal positions. If the Six of Cups would sit in a horizontal position, it advises you to look within yourself and trust your choices.
You may find yourself at the point of breaking down because of regret, sorrow, or things not being the way you like it. You feel at the edge of losing it all, falling into depression, or giving to your anxiety. You should remember that the sun will come out again, and you have the power and the choice to make things better and change situations for better.
Six of Cups – One card pull [Yes or No]

One Card Readings are usually done when you need a fast, straight to the point answer, you wish not to see the future events or the past events, you just need a specific answer on the question, for a present situation that is bothering you. You shuffle the cards, then choose only One Card, or you read the One Card that falls out while you are shuffling. Whichever method you use to pull the card, listed below are some of the questions and answers you may get when you pull the Six of Cups.
Yes or No Answer
Upright Position: If you pull the card in an upright position, it means Yes.
Reversed Position: If you pull the card in a reversed position, it means No.
For a Yes or No answer, the Six of Cups represents Yes, as a card of the Cups Suit.
Six of Cups – Love and Relationships

The Six of Cups would signify that your relationship may be a very new one. You find joy in your relationship, and you are still on your honeymoon phase. It can also indicate that you will have children. On the other hand, it can suggest that one of you is being childish or acting immaturely, causing strains in the relationship. You may also be dwelling on the past, thinking the past, or even past relationships were better than the one you are in now, causing you to feel bitter towards your partner and not be present at the moment.
How someone sees you or feels about you?
The answer would be they see you as someone who likes to play around a lot. Sometimes they may find it funny. Other times they find the jokes very immature and hurtful. They may also feel like they have to guide you, or be your father or mother, because you don't seem to work things out on your own, or you always make a mess and then wait for them to clean up after you.
They may also see you as someone who acts childish or has yet to outgrow their teens years and take the relationship or treat the partner more seriously.
Just starting dating?
If you have started dating this new person, the Six of Cups may indicate that your date may feel like you bring out the best of him, the child part that has been striving to enjoy life for a very long time. They think they can trust you because you create a safe environment for them. They feel they can share their innermost secrets with you or share some hobbies that they don't dare share with others.
They may also see you as someone who likes to play child games in the relationship, like flirting around or joking too much with them, playing naïve or too soft and pampered.
What not to do?
In terms of what not to do, it would advise you to be more in the present. The past is in the past for a reason. Most of the time, people or situations are not meant to last forever, rather they are intended to teach us some lessons and be gone. You should learn how to enjoy the present and appreciate your partner more.
Maybe you have childhood trauma that has not yet healed, and you project the pain upon your partner who has not had anything to do with it. You can communicate with them and find a way to grow through this together.
Reverse Position (Love and Relationships)
If you pull the Six of Cups, reversed, it indicates a relationship that has overpassed some hard times, and now both of you are re-finding the joy and the love in the relationship. This could also indicate that you are throwing the past behind your back, and you have turned the page.
It could also indicate that you see the past better than what it was, or you would like to turn back time because you don't like where you are in the relationship right now, or you may feel like the other partner has changed and they are not the same they were in the beginning.
Six of Cups – Finance, Business and Career

In business and career, the Six of Cups is a good omen that indicates a happy time at the workplace. You may be more creative and ready to handle new projects. You may also be making friends at the workplace, and you are enjoying the benefits of colleagues who support you, help you, and you manage to get a positive result in your job because of the community that you have created at your workplace. If you have your own business, it indicates that you will be thriving at your new projects, and this will also translate into a better income for you.
What not to do?
The Six of Cups would advise you to find ways to be more creative and playful at your job, so you do not get bored. You fulfill the tasks with enthusiasm, or at least you feel the motivation to get a job well done. If you feel like the job, you are in can support you financially. However, it cannot support all your abilities, or you feel you still have much more to give than what your job allows you, you can always find a hobby to fulfill you, or find a job that could provide for you the missing piece.
Reverse Position (Business and Finance)
In this case, it could indicate that you are bored and tired of your job. You have to push yourself to work because you need the income, but you drag your feet along and complain all day long because you don't like where you are, you don't like the environment, you may not feel safe or supported at the workplace you are in.
Six of Cups – Timing
When will something happen answer?

If it is a question that involves around the timing of an event and you pull the Six of Cups, this would mean that whatever you desire or wonder about will manifest slowly. Still, it will grow inflow, as a Water element indicates steady but assertive flowing movement.
How soon is that, it would be kind of complicated because it could mean Summertime, or that of a Zodiac Sign season Cancer, Scorpio, and Pisces.
It would also be counted in months, or around the 6th, 15h, 24th, of a month. The way you want to interpret this is keeping in mind that whatever you are asking about is coming, slowly growing over time and becoming a steady flow of blessings. With the Cups Suit, the best way to go around figuring out the time would always be to think at least one later, and it would go something like this: If it is already Spring, your best bet would be around Scorpio season.
Six of Cups – The Message Answer

Sometimes, we don't have a specific question. We just want to know how our day will look like, or how we should approach the day ahead. This reading is usually done in the morning, so you form an idea of what that day will bring you.
Upright
The Six of Cups would foretell a day when you will have a joyful day. You may feel more light in spirit than usual, more playful. You may also meet some old friends or get in touch with lost loved ones.
Reversed
If you pull the Six of Cups in reverse, it indicates a day when you will feel bored, exhausted, blue, and lacking the energy to move forward. You may also be daydreaming about the past and what it used to be.
Six of Cups – Cards Combinations

In a psychic reading, there are at least six cards drawn, and each tarot card's meaning is interpreted along with the other cards, always bearing in mind the first question upon which the reading is conducted and aims to give answers. A psychic will see the tarot cards in a symbiotic relationship with one another, never try to read them one by one, but the whole drawing as a whole.
That's why it is essential to have a look at how the Six of Cups communicates with the other Tarot Cards. Taking into account, there are 78 Tarot Cards in a deck. We will have a look at how the Six of Cups would be interpreted and affect the outcome of the reading in the light of Suits.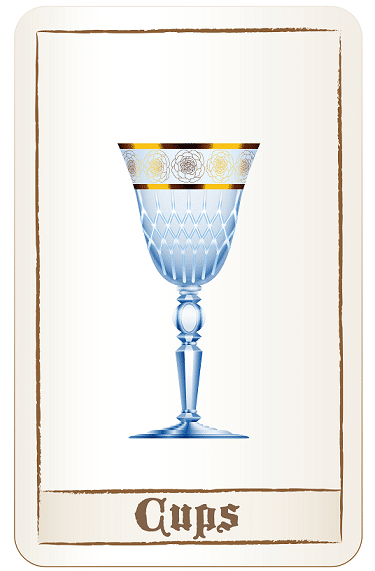 Interaction with the Cup Suits
The Cup Suits represent emotions, feelings, relationships, and contract-ships. This is a Suit associated with the Water element. If we were to draw the Six of Cups along with the Cup Suits, this would indicate that you have lots of emotional baggage from the past, mostly from your childhood. Either you see it as the best time you have had, or as a time when you went through some traumatic events that have stuck with you and now dictate your behavior. It indicates you want to turn back time to relive the past or heal the wounds.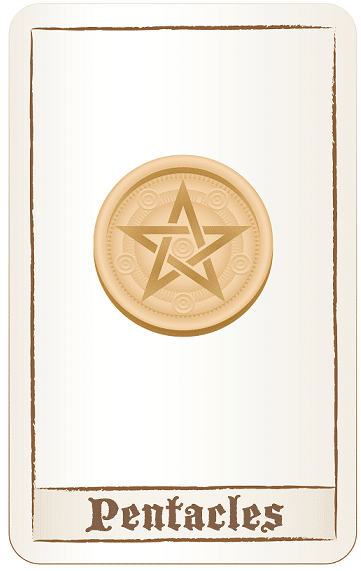 Interaction with the Pentacles Suits
The Six of Cups, along with another card of the Pentacles Suit, would foretell a playful time at a job and a financial situation that is going better. This spread indicates that you have found the opportunity to share your talents and abilities in the way you like too. The financial situation is not a problem at this point because you are making a good income for yourself while doing what you love. This is the best time for you to have some fun and continue to grow your influence.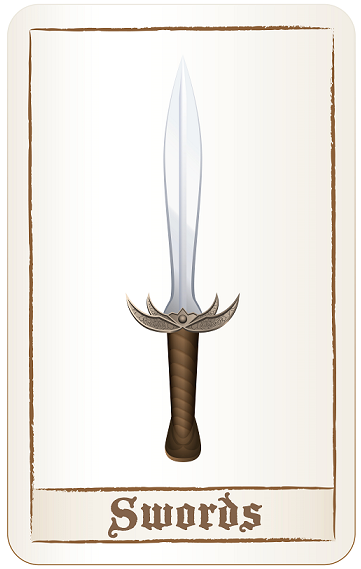 Interaction with the Swords Suits
The Swords Suit, along with the Six of Cups, is also an exciting drawing. The Swords Suit gets its share of being a negative suit. This spread would indicate that you feel you are triggered by events of today because of what happened in the past. You dwell in the nostalgia of a better past, and you detest what the present moment is providing for you. It can also mean that you have not recovered from past trauma, but you are choosing to shut the voices down through putting on a smiling face and acting like you are alright.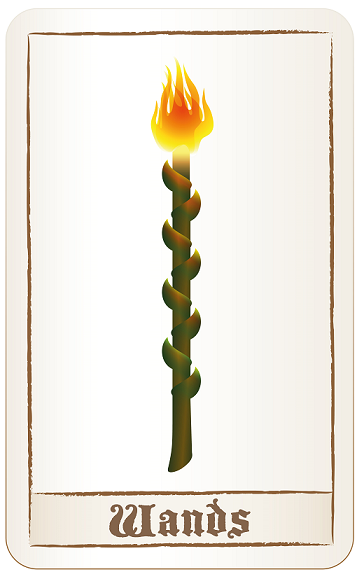 Interaction with the Wands Suits
The Six of Cups and the Wands Suit is a beautiful combination that foretells action that may be inspired by your talents or by past ideas. It can indicate that you are putting into action the dreams you had as a child. It can also mean that you are choosing to have some fun time, focus on yourself, and take a break from all the work and responsibilities you have.
Overall, the Six of Cups, either by itself or pulled in a tarot card draw, is a card of nostalgia, the past that comes to haunt, childhood happiness or trauma, creativity, and playfulness, as well as bearing children and healing your wounds.