Three of Cups Tarot Card, in its core, represents finding yourself in a community of people who you can trust and rely upon. This card is associated with the Water element, representing the Zodiac signs of Cancer, Scorpio, and Pisces, and its season is Summer.

Three of Cups, being the third card of the Cups Suit, carries all the qualities of number 3, which is a psychic reading that would be translated to cooperation, growth, friendship, the results of cooperation, groups of people, and inspiration.
Three of Cups Meaning
When drawing tarot cards, usually they are put in a vertical setting, spread on a timeline of the past, present, and future. In this kind of drawing, the Three of Cups may come up straight, as well as reversed. Some psychic readers do like to read reversed tarot cards. Some don't. Either way, the other tarot cards in the drawing will make up for the way the psychic readers conduct their readings because a Tarot Card deck is connected to the energy of the psychic reader, so it 'talks' to them.
Upright Position
Merging the qualities of number "Three" and the qualities of the "Cups Suit," the Three of Cups card would represent:
| | |
| --- | --- |
| Being exuberant | Full of energy |
| Having a celebration, gathering, party | Feeling on top of the world |
| Cherishing friendships | Entertaining people |
| Finding new companions | Able to rely on others for help |
| Being part of a community | Developing the team spirit |
| Sometimes this card indicates: too many people in a situation | |
Reverse Position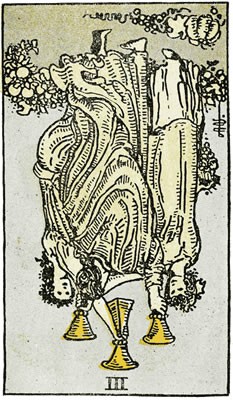 In a reverse position, the Three of Cups would mean precisely the opposite of its core qualities, bringing in the drawing:
| | |
| --- | --- |
| Lack of social life | Being the focal point of gossip |
| Broken engagements or weddings | Lacking your community support |
| Miscarriage | Too many people in a situation, cheating |
| Backstabbing and sabotage | |
Horizontal Position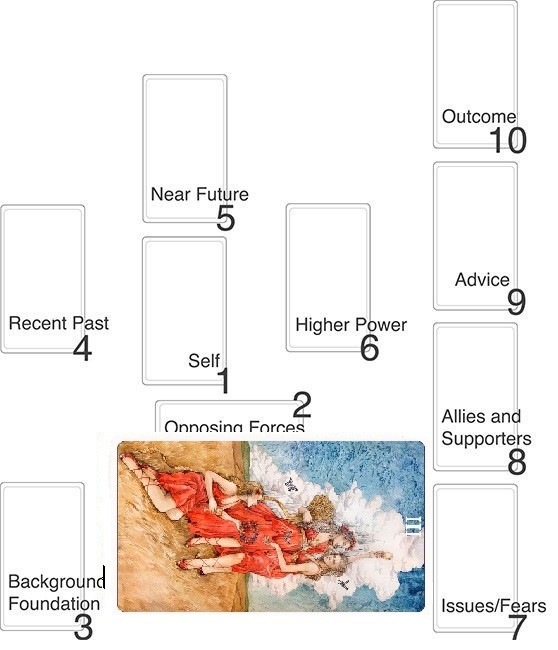 There are also spreads where the tarot cards pulled are placed on vertical as well as horizontal positions. If the Three of Cups would sit in a horizontal position, it advises you to find a balance in your social life.
People need a community to thrive, but there are times when you forget to work on your own life or focus on your personal goals. This may come as a result of procrastinating, postponing important goals to go out with friends or take unnecessary risks to please others. You need to find the right balance, so you do not risk your job, your friendships, and your social life. If you feel like you won't be as much support if you don't please your friends, then you are better off without them. If you don't find the will to work on your goals, but instead choose to go out now and then, you need to work on that. If you spend all your money on parties, gifts, luxurious trips, without making more, you need to balance out that too.
Three of Cups – One card pull [Yes or No]

One Card Reading are usually done when you need a fast, straight to the point answer, you wish not to see the future events or the past events, you just need a specific answer on the question, for a present situation that is bothering you. You shuffle the cards, then choose only One Card, or you read the One Card that falls out while you are shuffling. Whichever method you use to pull the card, listed below are some of the questions and answers you may get when you pull the Three of Cups.
Yes or No Answer
Upright Position: If you pull the card in an upright position, it means definitely Yes.
Reversed Position: If you pull the card in a reversed position, it means No.
For a Yes or No answer, the Three of Cups represents Yes, as a card of the Cups Suit.
Three of Cups – Love and Relationships

The Three of Cups would signify that your relationship is harmonious, happy and you pretty much feel fulfilled in your relationship and with your life. It could also indicate a celebration to come. Maybe it is your engagement party or wedding. It can also be a celebration where you will be invited with your partner. This card usually indicates upcoming events to celebrate with your partner, rather than the actual relationship status.
How someone sees you or feels about you?
The answer would be they see you as someone who makes their day brighter and the life together more comfortable. Even though stormy days, you manage to lighten up the situation, take it with a dose of humor, and help your partner feel more comfortable and also safe in the relationship. They know you are standing by their side no matter what, and they love you more for it.
Just starting dating?
If you have started dating this new person, the Three of Cups may indicate that you have met at a party or an event. This person sees you as someone who is fun and tends to bring the sunshine everywhere they enter. They see you as a social butterfly, you may know a lot of people, and you always seem to be able to entertain them all, no matter their personality. They love your energy and want to have more of it in their life, with you by their side.
What not to do?
In terms of what not to do, it would advise you to take a better look at how people react towards you and how your partner reacts to your social behavior. You may love to entertain people, but this may also make your partner feel like there's nothing special left for them. This doesn't mean that it is your fault. But it does matter if you still act like you are single, or if you joke too much to the point of flirting with others, which is not your partner's fault anymore, it is yours.
You should be careful not to overstep boundaries or jeopardize your relationship by lack of respect if you make others feel like they can have a go with you, or they see you as someone single.
Reverse Position (Love and Relationships)
If you pull the Three of Cups, reversed, indicates a relationship that is going down the wrong road. Maybe you are paying more attention to your close circle or making time to meet with them more than you make time for your partner, and vice versa. It could also indicate that there are too many people in this relationship, meaning that one of you is cheating on the other, or looking outside of the relationship for the fun part, and burdening the other partner with all the chores and responsibilities to keep the relationship going.
Three of Cups – Finance, Business and Career

In business and career, the Three of Cups is a good omen that indicates a harmonious and safe workplace. You feel like you can rely on your colleagues, and your job is easier because of that. You have found common ground, and maybe your colleagues have become your good friends. It can also indicate an upcoming celebration at the workplace. Such could be a new business opening, a celebration of a promotion or milestone for the company. It can also indicate that you will meet good business partners.
What not to do?
The Three of Cups would advise you to make friends at your workplace. Maybe you have chosen to withdraw yourself and not get to know your colleagues or share private stories with them. The thing is that you spend most of the days with your colleagues, and if you don't form a bond with them, you won't be able to work in peace and get results, nor will you have a support system when you need it.
Reverse Position (Business and Finance)
In this case, it could foretell you are not getting along with your colleagues. It can indicate that there is a lot of gossip and backstabbing at your workplace. It can also forecast an upcoming failure of a business project. You may be feeling alone at your workplace, and you can't figure out why, but you also can't help doubt your abilities when you see your colleagues getting along easily with each other or forming teams.
Three of Cups – Timing
When will something happen answer?

If it is a question that involves around the timing of an event and you pull the Three of Cups, this would mean that whatever you desire or wonder about will manifest slowly. Still, it will grow inflow, as a Water element indicates steady but assertive flowing movement.
How soon is that, it would be kind of complicated because it could mean Summertime, or that of a Zodiac Sign season Cancer, Scorpio, and Pisces.
It would also be counted in months, or around the 3rd, 12h, 21st, or 30h of a month. The way you want to interpret this is keeping in mind that whatever you are asking about is coming, slowly growing over time and becoming a steady flow of blessings. With the Cups Suit, the best way to go around figuring out the time would always be to think at least one later, and it would go something like this: If it is already Spring, your best bet would be around Scorpio season.
Three of Cups – The Message Answer

Sometimes, we don't have a specific question. We just want to know how our day will look like, or how we should approach the day ahead. This reading is usually done in the morning, so you form an idea of what that day will bring you.
Upright
The Three of Cups would foretell a day when you will have a reason to celebrate. It can also indicate that you will be meeting with a group of friends and have a good time. You will be in a high spirit.
Reversed
If you pull the Three of Cups in reverse, it indicates a day when you may feel down, alone and unappreciated. You don't seem to get along well with others. It can come as a result of your internal problems, and you won't feel like talking to anyone, or you can notice others acting differently towards you.
Three of Cups – Cards Combinations

In a psychic reading, at least six cards are drawn, and each tarot card's meaning is interpreted along with the other cards, always bearing in mind the first question upon which the reading is conducted and aims to give answers to. A psychic will see the tarot cards in a symbiotic relationship with one another, never try to read them one by one, but the whole drawing as a whole.
That's why it is crucial to have a look at how the Three of Cups communicates with the other Tarot Cards. Taking into account, there are 78 Tarot Cards in a deck. We will have a look at how the Three of Cups would be interpreted and affect the outcome of the reading in the light of Suits.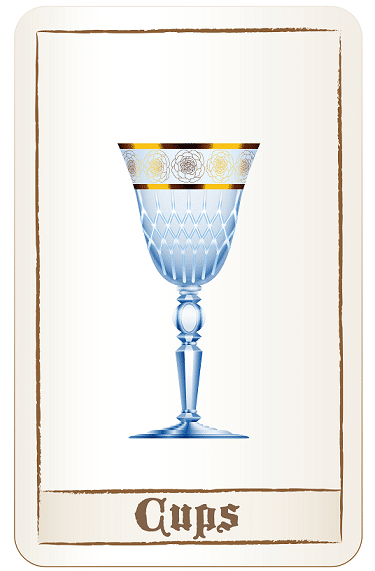 Interaction with the Cup Suits
The Cup Suits represent emotions, feelings, relationships, and contract-ships. This is a Suit associated with the Water element. If we were to draw the Three of Cups along with the Cup Suits, this would foretell an upcoming celebration with your close circles. Usually, this is the spread that indicates events like your own engagement, marriage, or baby shower. It can also suggest that there are a lot of suitors and people that want to be with you or come forward with a romantic proposal.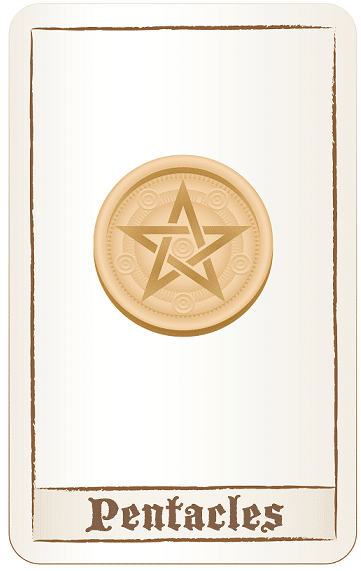 Interaction with the Pentacles Suits
The Three of Cups, along with another card of the Pentacles Suit, would bring abundance and prosperity in your life. This spread indicates that you will be experiencing financial growth, and you will feel welcomed in the business world, be it your business field, or your job. It also foretells a celebration at your business or workplace, usually related to your excellent achievements.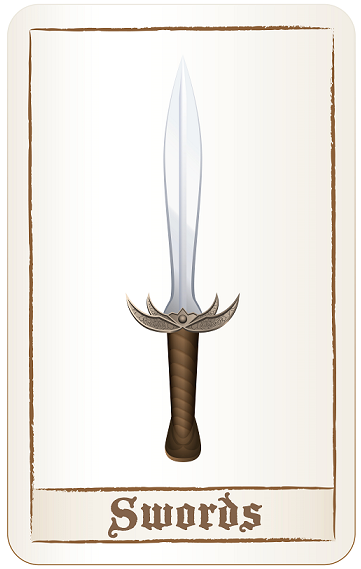 Interaction with the Swords Suits
The Swords Suit, along with the Three of Cups, is also an interesting drawing. The Swords Suit gets its share of being a negative suit. This spread would indicate that you have managed to surpass everything thrown at you. You are not someone to beat themselves up for mistakes or past events, you instead choose to see the sun, and you believe that the sun will always rise. You are also someone who knows how to find things to celebrate for and have a fun time, rather than petty themselves.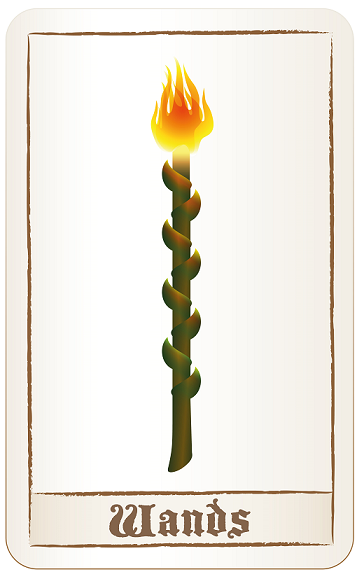 Interaction with the Wands Suits
The Three of Cups and the Wands Suit is a beautiful combination that foretells an action met with great achievements. It may be your goals manifesting just the way you wanted, and even though this may not be a physical gathering to celebrate, in your world, it is a celebration of your dedication, wit, and hard work. You are feeling grateful and satisfied with your achievements. Whatever path you choose to walk on, you will shine.
Overall, the Three of Cups, either by itself or pulled in a tarot card draw, is a card of celebration, community, achievements, fun times, and happiness shared with others.