Two of Cups Tarot Card, in its core, represents developing a bond and bringing together two opposites in a partnership. This card is associated with the Water element, representing the Zodiac signs of Cancer, Scorpio, and Pisces, and its season is Summer.
Two of Cups, being the second card of the Cups Suit, carries all the qualities of number 2, which in a psychic reading would be translated to duality, reflection, balance, decisions, opposites, offers, and union.
Two of Cups Meaning
When drawing tarot cards, usually they are put in a vertical setting, spread on a timeline of the past, present, and future. In this kind of drawing, the Two of Cups may come up straight, as well as reversed. Some psychic readers do like to read reversed tarot cards. Some don't. Either way, the other tarot cards in the drawing will make up for the way the psychic readers conduct their readings because a Tarot Card deck is connected to the energy of the psychic reader, so it 'talks' to them.
Upright Position
Merging the qualities of number "Two" and the qualities of the "Cups Suit," the Two of Cups card would represent:
| | |
| --- | --- |
| Establishing a connection | Joining together |
| Coming into union | Strengthening the romantic bond |
| Making peace, truce | Sharing with others |
| Coming together to heal a severed relationship | Reaching a satisfactory agreement |
| Someone's coming in or moving toward someone | Accepting different preferences |
| Having a positive response | |
Reverse Position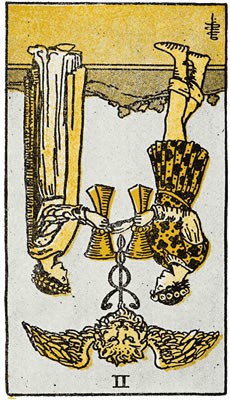 In a reverse position, the Two of Cups would mean precisely the opposite of its core qualities, bringing in the drawing:
| | |
| --- | --- |
| Lack of commitment | Different approaches that keep people apart |
| Going your ways | Refusing an offer of partnership |
| Breaking up, divorcing | Disharmony and conflicts |
| Dealing with inequality | Lack of balance in your positions |
Horizontal Position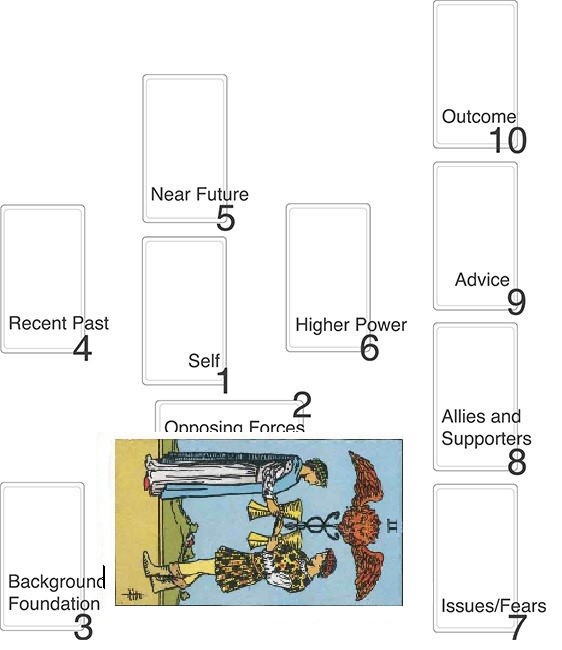 There are also spreads where the tarot cards pulled are placed on vertical as well as horizontal positions. If the Two of Cups would sit in a horizontal position, it advises you to consider creating a partnership.
You may find yourself thinking you can take it all on your shoulders. For example, if you have started your own business, you may even be driven by your ego and try to pull it off on your own. No one makes it on their own. Also, if you see one person as the face behind the brand, or the one that started it, there is a whole team behind the closed curtain or at least two more people who help the main character complete other tasks. If you get the opportunity to create a partnership with someone in the same field, or someone that has the qualities you lack, you should consider making the deal.
Two of Cups – One card pull [Yes or No]

One Card Readings are usually done when you need a fast, straight to the point answer, you wish not to see the future events or the past events, you just need a specific answer on the question, for a present situation that is bothering you. You shuffle the cards, then choose only One Card, or you read the One Card that falls out while you are shuffling. Whichever method you use to pull the card, listed below are some of the questions and answers you may get when you pull the Two of Cups.
Yes or No Answer
Upright Position: If you pull the card in an upright position, it means definitely Yes.
Reversed Position: If you pull the card in a reversed position, it means No, not intended for you.
For a Yes or No answer, the Two of Cups represents Yes, as a card of the Cups Suit.
Two of Cups – Love and Relationships

The Two of Cups would signify that your relationship is harmonious and balanced. There is not only love, but most important of all, you find respect, values, communication, understanding, which aid more in the longevity and harmony of the relationship than love. You are partners, friends with each other first, and then lovers second. This is a relationship that is going to step up into a full commitment, like living together or marriage.
If you are already married, it can indicate expanding your family or renewing your vows. If you have been expecting someone to be in a relationship with, it can mean a past person is coming back, or the new crush is coming in with a proposal.
How someone sees you or feels about you?
The answer would be they see you as someone who is their partner, who they can trust and build together. They see you being loyal and being open, honest, and sharing with them everything that you have. They appreciate your commitment, and they feel the same towards you. This is a union you have both worked hard to achieve, even if it seems like it just happened, nothing is easy when it comes to holding and building relationships.
Just starting dating?
If you have started dating this new person, the Two of Cups indicates that your person likes you a lot and they are thinking of the best way to come forward with a commitment offer. It doesn't mean that they dream of being married to you, but it indicates that they want to get to know you better and have a romantic relationship with you. How things go from there, it depends on both of you.
What not to do?
In terms of what not to do, it would advise you to put the brakes on. You may have been going too fast in your new relationship, it feels like yesterday when you two met, and today you are getting married, and it just a couple of months in the middle.
You have been swept off by your feet, or maybe this is the marriage you have wanted for some time, but this tarot card could indicate that you are getting yourself into trouble. You should reconsider your decision to take bigger steps like living together, getting married or having children, and get to know your person better.
Reverse Position (Love and Relationships)
If you pull the Two of Cups, reversed, indicates a relationship that has reached a breaking point because neither you nor your partner are working on it or communicating with each other. In a few words, you are not partners. In other cases, it could indicate breaking up, breaking off the engagement or marriage just before it takes place. It may indicate that you have withdrawn your cup from the other and giving it to someone else, or not sharing anymore.
Two of Cups – Finance, Business and Career

In business and career, the Two of Cups is an excellent card to pull, as it indicates that your work environment is a healthy, balanced place energy-wise, but also in the professional aspect. If you are going into your own business, it can indicate that you may get a partnership offer, or decide to work together with someone else as partners. This card indicates that your partnership will be successful; you may find that you have that special bond with your business partner.
You respect each other. Equally, you are good honest friends, and you are going to have each other backs. The partnership will prove successful in financial matters, as well.
What not to do?
The Two of Cups would advise you to take a better look at your partnership deal before jumping it. Your new partner may be laying tricks for you, which in turn may cause you money. It can also indicate that there are better deals out there for you, or you may have multiply partnership possibilities, and you shall consider signing with the one that gives you the most benefits and advantages.
Reverse Position (Business and Finance)
In this case, it could foretell you a possible break off of partnership status. You and your business partner may find that you can't work with each other anymore, the partnership may have turn sour for quite some time now. If you work a 9-5 job, it can indicate that you are having a difficult time finding the common language with your colleagues, and none of you seem to understand each other, let alone work on the same goals. Regarding finances, it indicates a lack of balance, which may mean you spend more than what you earn.
Two of Cups – Timing
When will something happen answer?

If it is a question that involves around the timing of an event and you pull the Two of Cups, this would mean that whatever you desire or wonder about will manifest slowly. Still, it will grow inflow, as a Water element indicates steady but assertive flowing movement.
How soon is that, it would be kind of complicated because it could mean Summertime, or that of a Zodiac Sign season Cancer, Scorpio, and Pisces.
It would also be counted in months, or around the 2nd, 11h, 20th, or 29th of a month. The way you want to interpret this is keeping in mind that whatever you are asking about is coming, slowly growing over time and becoming a steady flow of blessings. With the Cups Suit, the best way to go around figuring out the time would always be to think at least one later, and it would go something like this: If it is already Spring, your best bet would be around Scorpio season.
Two of Cups – The Message Answer

Sometimes, we don't have a specific question. We just want to know how our day will look like, or how we should approach the day ahead. This reading is usually done in the morning, so you form an idea of what that day will bring you.
Upright
The Two of Cups would foretell a day when you will be offered deals, partnership, a partake in a project, or even a new job offer. You will feel supported and appreciated; you are not alone, nor do you have to deal alone with anything.
Reversed
If you pull the Two of Cups in reverse, it indicates a day when offers may be withdrawn, a partnership or friendship could break. You won't feel the support of others, or you may feel alone in whatever is coming for you.
Two of Cups – Cards Combinations

In a psychic reading, there are at least six cards drawn, and each tarot card's meaning is interpreted along with the other cards, always bearing in mind the first question upon which the reading is conducted and aims to give answers to. A psychic will see the tarot cards in a symbiotic relationship with one another, never try to read them one by one, but the whole drawing as a whole.
That's why it is essential to have a look at how the Two of Cups communicates with the other Tarot Cards. Taking into account, there are 78 Tarot Cards in a deck. We will have a look at how the Two of Cups would be interpreted and affect the outcome of the reading in the light of Suits.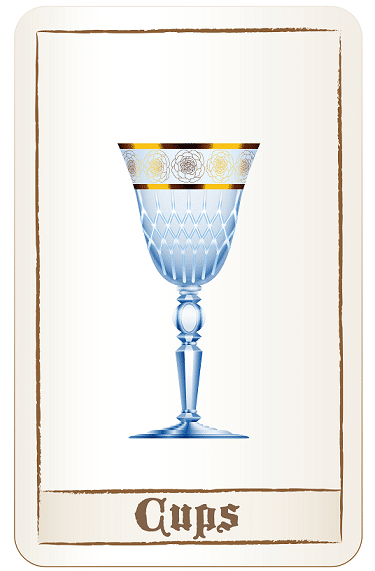 Interaction with the Cup Suits
The Cup Suits represent emotions, feelings, relationships, and contract-ships. This is a Suit associated with the Water element. If we were to draw the Two of Cups along with the Cup Suits, this would foretell an unexpected offer or gift from someone in your close circle or a person of the past. In emotional matters, you will feel fulfilled and balanced. Overall there is harmony and blessings around you, for you.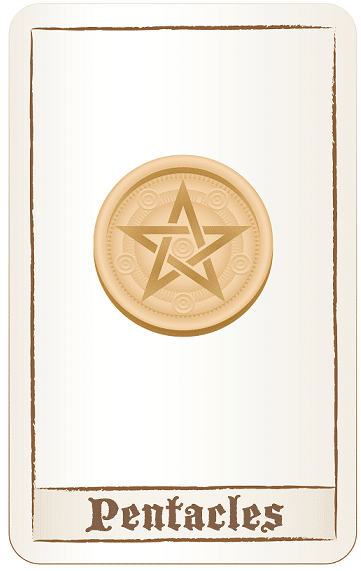 Interaction with the Pentacles Suits
The Two of Cups, along with another card of the Pentacles Suit, would bring abundance and prosperity in your life. This spread indicates that you will find yourself in a good financial situation, maybe you will be offered to attend a gathering of people with a certain social status, which in turn will help you make new contacts and establish a bond with new important business people.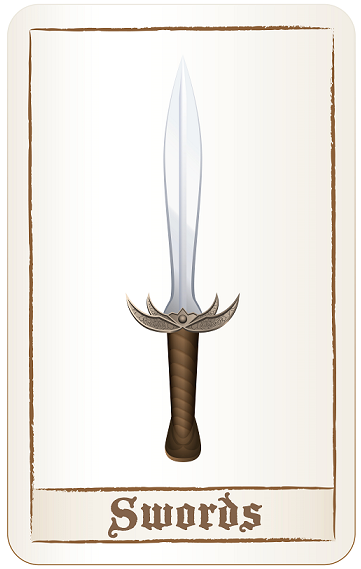 Interaction with the Swords Suits
The Swords Suit, along with the Two of Cups, is also an interesting drawing. The Swords Suit gets its share of being a negative suit. This spread would indicate that you have been dealing with some trauma, negative situations, or heartaches. The good news is that someone will come to help you out your misery, or someone from your past you have been wishing on will come back to you.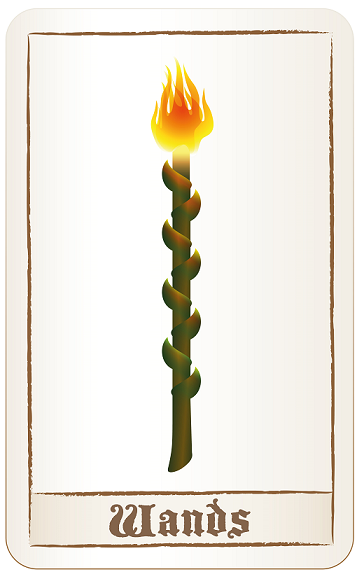 Interaction with the Wands Suits
The Two of Cups and the Wands Suit is a beautiful combination that foretells an active approach, backed up from someone that will stand by your side and push you forward. Whatever path you choose, you will not be alone, and you will face the challenges with someone else. For example, it may be the case when you decide to travel to a different country for work or study, and you will find that your partner will choose to go with you, even though it may mean for them to change their whole life for you.
Overall, the Two of Cups, either by itself or pulled in a tarot card draw, is a card of emotional bonding, establishing partnerships and strengthening connections