Guru Gorakhnath Mantra is used in everyday lives, mostly found in local dialects. These Gorakhnath and other Siddhi mantras are powerful because the Saadhak himself calls upon the deity to bless the mantras. Then the Saadhak binds his energy into these mantras and passes it down to his followers.
A Free Printable Chanting Guide to help you chant Gorakhnath Mantras
I'm so proud of these chanting guides, so I couldn't be more excited to share them with you today!
As you may know by now, I like to write long and helpful posts for my readers. Sometimes, however, I get an idea to do something more, something even more useful.
That's why I decided to prepare something that people could have in hand while reciting mantras. Something printable, easy to read, and that could act as a chanting guide.
That's how these guides were born.
Each guide has a big picture of a divinity that you need to devote to, a mantra, and a how-to guide to help you prepare yourself for reciting. It's in A4 format, and all you need to do is to print it.
This chanting guide is completely free; all you need to do is to enter your email in the box below to unlock it.
[emaillocker]
Just click on one or all of the links below and the free PDF file will download immediately!
Gorakhnath Mantra – Click Here for Download
[/emaillocker]
What is Gorakhnath Mantra?
Gorakhnath Mantra is a simple shabar mantra which is powerful and effective. It was created by Guru Gorakhnath who was an influential saint of the Navnaths.
He is revered since ages as the Supreme Manifestation of the Supreme Divinity. He is also referred to as Mahayogi, Mahaguru, Aadi Nath, Siddhayogiraj and Shiva Goraksha. These mantras are written in simple language so that they can be easily understood by the common men.
Mantras are holy hymns that are powerful and influence our life when we chant them. You may have heard of different kinds of sacred mantras that have been found in the Vedas mostly written by Rishis and Sages.
These mantras are termed as 'Swayam Siddhi' mantras. It means that you don't need any sadhna to invoke their powers. For example, if you know about the mantra on a full moon day, then you can start practicing the mantra from the next day onwards. These mantras do not require any fixed ritual, purity, correct grammar, etc.
Who exactly is Guru Gorakhnath?
Guru Gorakhnath is considered as an important saint of the Hindu ancient teachings and practices. He was the disciple of Matsyendranath and the founder of the Nath movement of India. It is believed that he lived in the 11th century, but his date of birth and place is unknown.
His followers are mostly found in the Himalayan states of India, western and central states. The followers are called as Gorakhnathi or Darshani. Guru Gorakhnath did not insist on any particular style of spiritual teaching. Instead, he believed that the pursuit of truth and spiritual life should be the ultimate goal of every human being.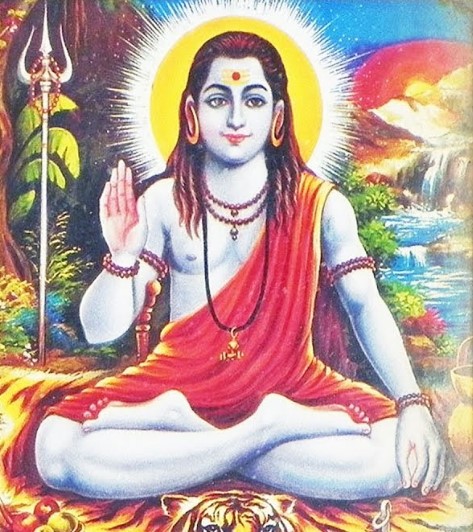 He disciplined himself through Yoga, self-determination, and perseverance to reach the state of Samadhi and spiritual awakening. Since his teachings and practices were simple and without any hassle, they became very popular among Yogis and especially in Rural India.
In Rural India, there are several temples and monasteries dedicated to Guru Gorakhnath and his principles. The Nath tradition was already established, but it saw its most significant expansion when Guru Gorakhnath started propagated it.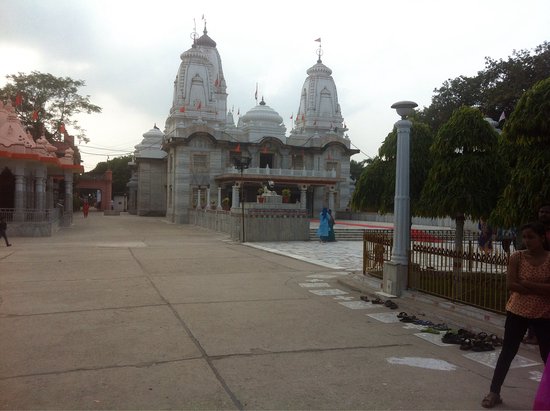 He is considered important in Hinduism and termed as a Maha Yogi because of the efforts he put in uniting the entire country towards spiritual upliftment. He wrote several writings, and his first book was on Laya Yoga.
He is also known as Goraksanath.
How to Chant Gorakhnath Mantra?
Guru Gorakhnath is considered to be an ardent devotee of Lord Shiva, and he derived these shabar mantras from his blessings which makes them auspicious.
"Om hreem shreem gon goraksh hun fact swaha.
Om hreem shreem goraksh hun hun niranjanatmne hun fatt swaha
Om shreem gon lin hn han gorakshnathaya niranjanatmne hn sn fatt hans."
In order that the puja achieves its desired results, we must follow some fundamental rules.
Take a bath or wash your hands and feet before you start chanting.
Always sit facing the East direction while chanting.
Have an idol or picture of God Gorakhnath in front of you while you chant.
You need to recite the mantra for at least 45 days.
Early morning is the best time to chant, and you should chant it daily.
White is an auspicious color. To attract his energy, you can wear white clothes, offer white flowers or even donate white clothes to the poor.
Chant daily, at least 27 times or (108, 216, 324, or 1008) using the rudraksha beads.
Recite it with complete devotion.
5 Miraculous Gorakhnath Mantra Benefits
These mantras benefit all those people who want to achieve a prosperous life but without indulging into massive rituals of mantras. These mantras have particular purposes, but collectively some of the mantra benefits are:
To control someone: these mantras can be put to good use if you want to control or hypnotize an individual. If you use the mantra on the other person, then he will start obeying your commands.
The person will see no one other than you and will follow you wherever you go. You can make the person do anything for you, and they will happily do it.
To win someone's heart: If you want someone to fall in love with you, then you can use this mantra to woo this person and win his/her heart. It will also help you to get long lost love and attain a fulfilling love life.
Increase Your Wealth: One of the mantras is devoted to pleasing Goddess Laxmi who promotes overall prosperity and wealth in your life. This particular shabar mantra will bless your household and business with positive financial energy which will influence the flow of money.
Overcoming marriage problems: If you are on the way of getting divorced or going through a very rough patch in your marriage, then these mantras can solve your problem. They could also help yo overcome any obstacles that you may face in getting a suitable bride or groom for marriage and avoid delays in getting married.
Preventing evil eye or evil spirits: You have been suffering due to Evil eye (buri nazar) and or evil spirits, then the mantra will prevent the evil entity from causing you and your family any harm if you regularly chant this mantra. It will protect you from an invasion of any evil spirits and encourage a positive flow of energy in your life.
Final Thoughts
These mantras are common in the villages of India and people have been using them for ages. They are auspicious and blessed and will help you to attain prosperity and wealth for your family and also protect you in the long run.